We will unashamedly admit that we love chocolates — and you already know that we love to travel. So if you're like us, what's better than travelling your way to some of the finest chocolatiers in the world? We can't think of anything anything that tops that, really. So here are the ultimate 5 places for chocolate lovers to indulge at.

Where: Rue Royale 73, 1000 Brussel, Belgium
What: Founded in 1919 by chocolate lover Mary Delluc whose ingeniously decided to open shop smack in the center of Rue Royale, which was (and still is) very popular with the nobility. Mary kept experimenting and perfecting her concoctions, keeping a list of her customers favourites in a guestbook — so no matter what you choose to indulge, trust that it would have been tried and perfected.
Why: There's no shortage of chocolatiers in a country often referred to as the 'Chocolate Capital of the World', but Mary stands out for being a favourite of the Belgian Royal Family (the palace is only short stroll away). A must try is their celebrated chocolate langues de chat (cat tongues — don't worry, it's made out of chocolate!).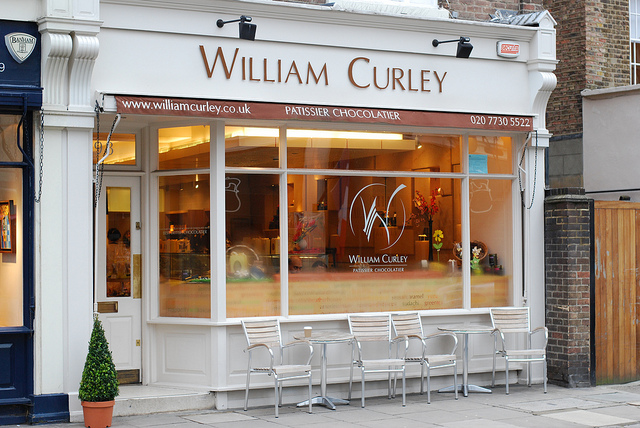 Where: With three locations, pick your choc stop here.
What: Chocolate lovers visiting London must make a stop at William Curley's. If you need convincing, how's this: it's been named Britain's Best Chocolatier not one, two or three — but four times! Run by William Curley and wife Suzue, Curley trained under renowned dessert pastry chefs including Marc Meneau, Marco Pierre White and Raymond Blanc before he was named Chef Patisserie at The Savoy at the young age of 27. It was here that he met his wife Suzue, a Japan-trained patisserie chef.
Why: Best known for their innovative use of Asian flavours, try the Assam tea caramel mou bar and his miso and walnut biscuits. Aaaand if you're not just into eating but want to learn how to make them as well, you can sign up for classes.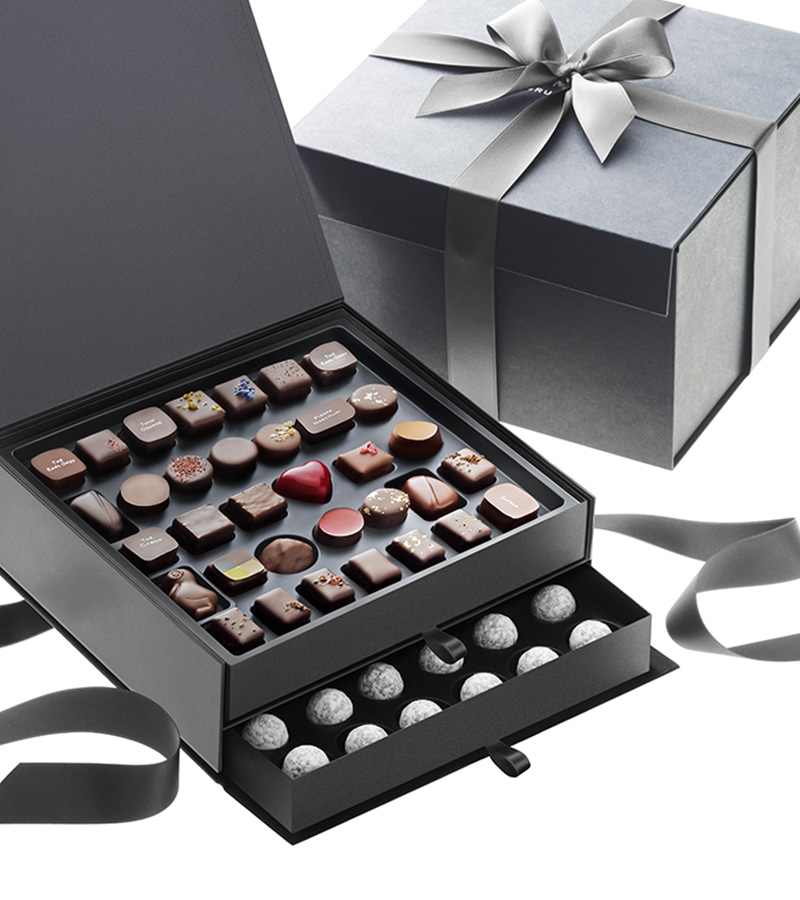 Where: Maison Pierre Marcolini, 89 Rue de Seine was his first French store, but there are also other outlets in seven countries.
What: Belgium is known for producing some of the best chocolates and France is known for producing some of the finest of, well, everything else. The best of both worlds collided to give birth to every chocolate lover's paradise when Marcolini, a Belgian-born chocolatier set up his first store in France back in 2003 and has since continued growing, experimenting and perfecting exotic concoctions like their specialty the Calin Fondant, chocolate-covered almond flour crisps with Tahitian vanilla and caramel.
Why: They take their chocolate so seriously that they even use specially-designed packaging for shipping their confectionery, guaranteeing the temperature remains between 8 and 18°C for 72 hours, so the contents retain their qualities and not to mention their taste.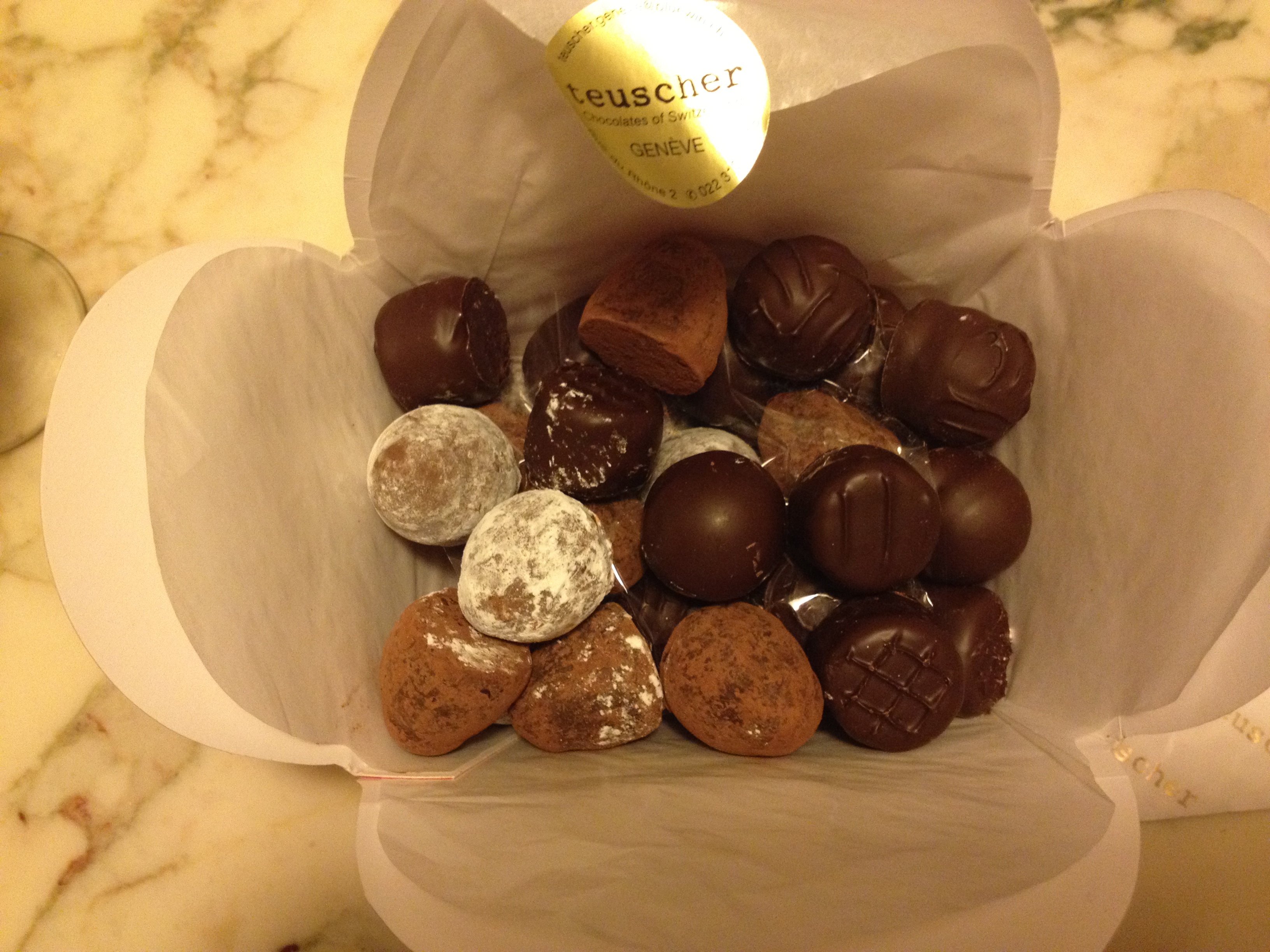 Where: There are shops all over the world, so pick your stop.
What: Over 70 years ago, a chocolate maker by the name of Dolf Teuscher scoured the world for the finest ingredients with which to hone his skills, experiment and perfect recipes. Today, the family-run business makes more than 100 different varieties of chocolates in their Zurich kitchens before sending them out to their outlets all over the world.
Why: The name is synonymous with luxury chocolates and for good reason: they use only the finest and most expensive natural ingredients without any added chemicals, additives, or preservatives. Try their specialty: champagne truffle made of fresh cream, butter and chocolate with a Dom Pérignon champagne cream center finished off with a dusting of confectioner's sugar.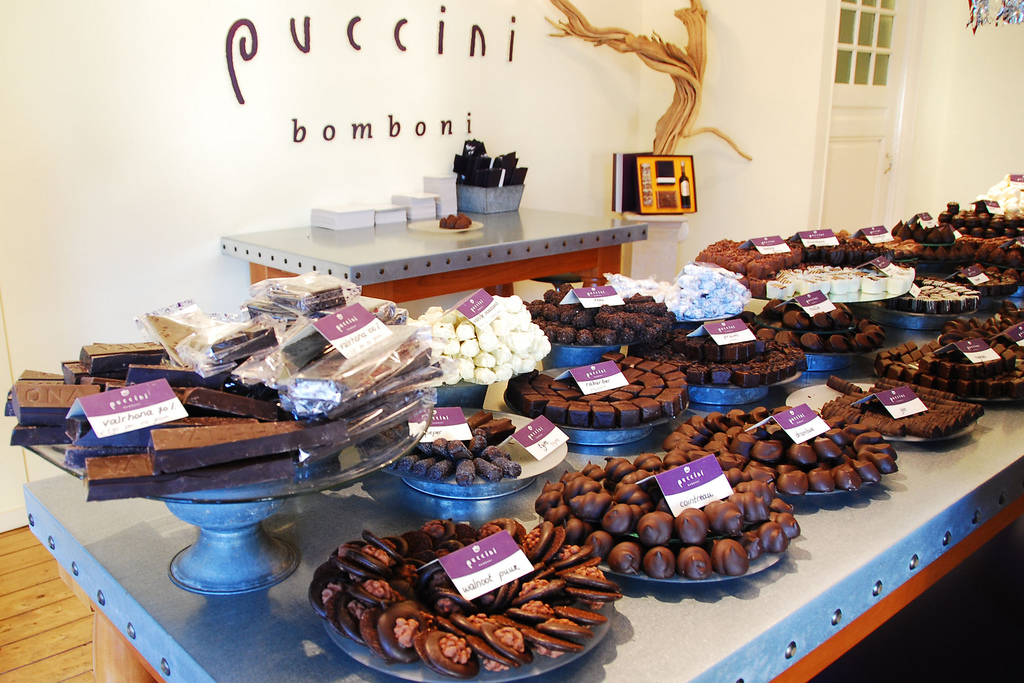 Where:  Singel 184, 1016 AA Amsterdam, Netherlands
What: In a city known for its artistic heritage and museums, beautiful canals and architecture that's a reminder of the city's 17th-century Golden Age, Amsterdam is also the place to go for the best chocolates in the country. All their chocolates are traditionally handmade using the finest and freshest ingredients, staying true to their traditions and quality with only two outlets in Amsterdam (that's it!) so you can only get it in its hometown and nowhere else.
Why: Puccini Bomboni is known and loved for having perfected exotic combinations of chocolates and spices, from lemongrass to chilli and gin. Try their specialty: handmade bonbons that come in a variety of flavours and exotic fillings (try the Amaretto, Calvados and raspberry flavours).
What and where satisfies your sweet tooth?