A humble burger can make for an intensely satisfying meal, topped off with tantalising cheese and melt-in-your-mouth fries on the side, but you'll soon find that these exorbitant burgers are far from humble…
Read also: 5 of the Best and the Worst Airline Food
#1 The Glamburger: USD 1,500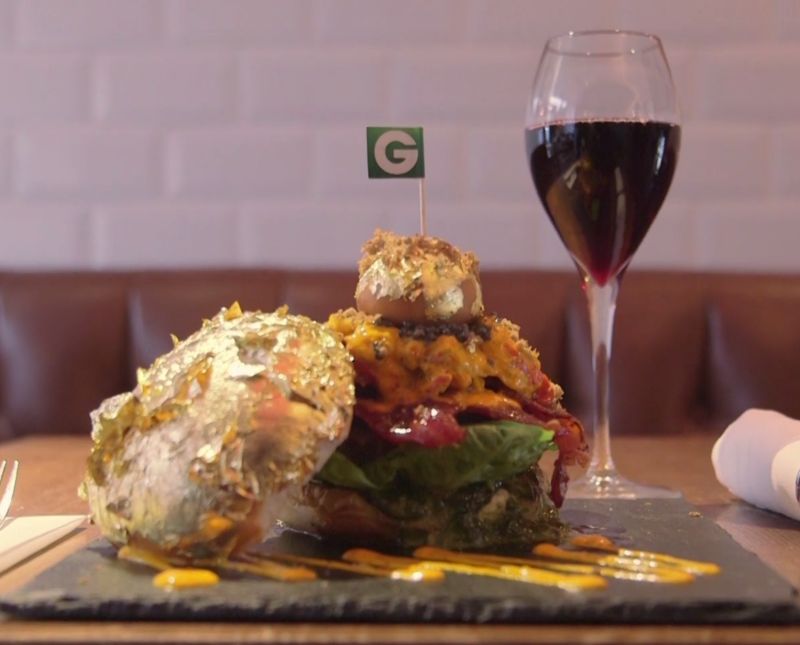 Embellished with gold leaves and caviar, this burger certainly has the 'glam' part down. At USD 1500 a pop, diners can expect a smorgasbord of the world's most expensive delicacies packed in the sizeable burger, including wagyu, venison, black truffle Brie, beluga caviar, champagne jus and grated white truffle. The Chelsea-based Honky Tonk restaurant took three weeks to develop the Glamburger, which tops off at a staggering 2,618 calories!
#2 Absolutely Ridiculous Burger, USD 2,000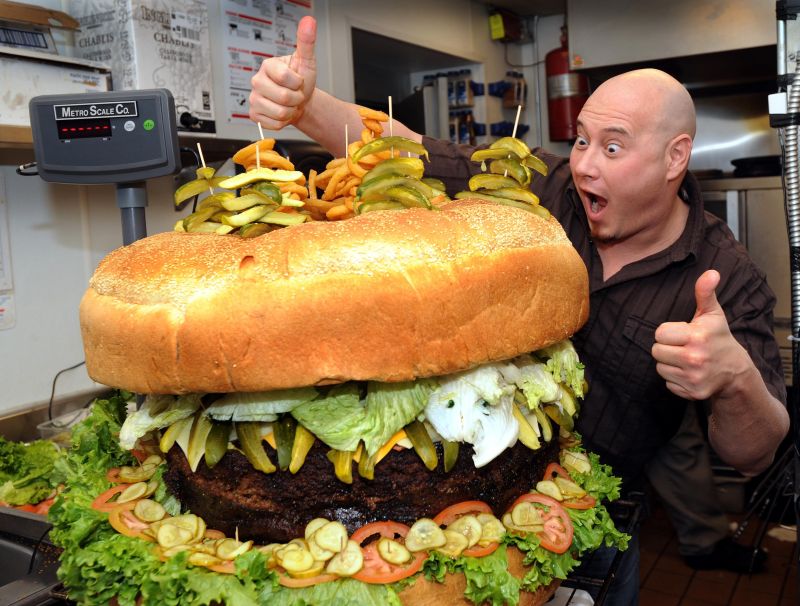 This ridiculously massive burger from Michigan's Mallie's Sports Bar and Grill is so large, a couple of children could hide behind it and go unnoticed. At 540,000 calories, the 338.6-pound 'Absolutely Ridiculous Burger' contains 30 pounds of bacon, 36 pounds of cheese, 30 pounds of tomatoes and 15 pounds of lettuce, and takes approximately 22 hours to cook. About three people are required to flip the enormous patty, and customers are advised to call at least 3 days in advance if they wanted to have a go at the world's largest, commercially available hamburger.
#3 Fleurburger 5000: USD 5,000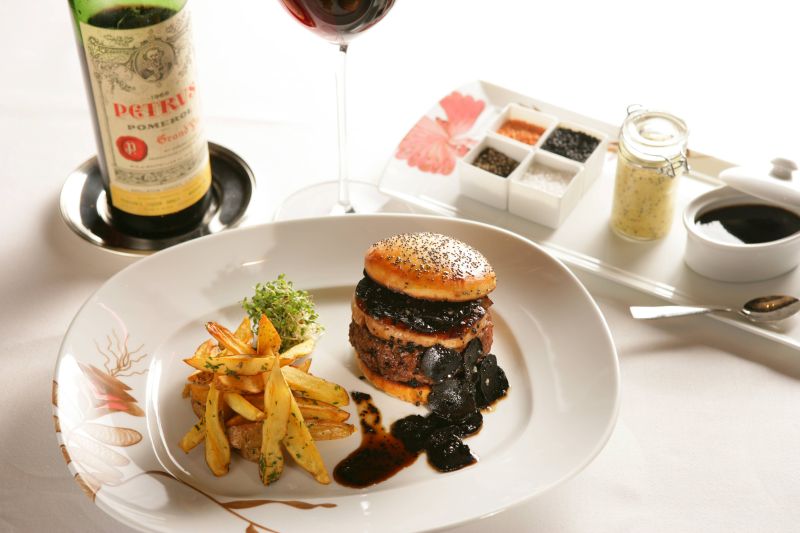 The current record-holder for the world's most expensive burger yet can be found at Las Vegas' Fleur. Created Hubert Keller, whom he calls the "ultimate [burger] experience", the Fleurburger 5000's wagyu beef patty is packed with foie gras and shaved black truffles, sandwiched between a lush, brioche truffle bun. The truffles in the burger, which are sourced from southwest France, are said to be worth over $1,500 a pound. Served with fries and a rare bottle of 1995 Petrus.
Looking for more reviews and guides on exquisite and luxury travel? Head over to Luxury Insider where you can read the original article.