Two things you are guaranteed in Bali; a good time and plenty of good food. Whether you are gluten-free, vegan, paleo or keto diet, this Indonesian island has an impeccably diverse culinary scene to suit all tastes. Here at Wanderluxe, we know time is of the essence. Therefore we have narrowed down a long list of amazing food to the top 10 Balinese dishes that you should try before leaving this beautiful island!
Read this too: Guy's Guide: Five Fine Dining Restaurants in Bali Worth Getting Dressed up for 
#1 Bubur Mengguh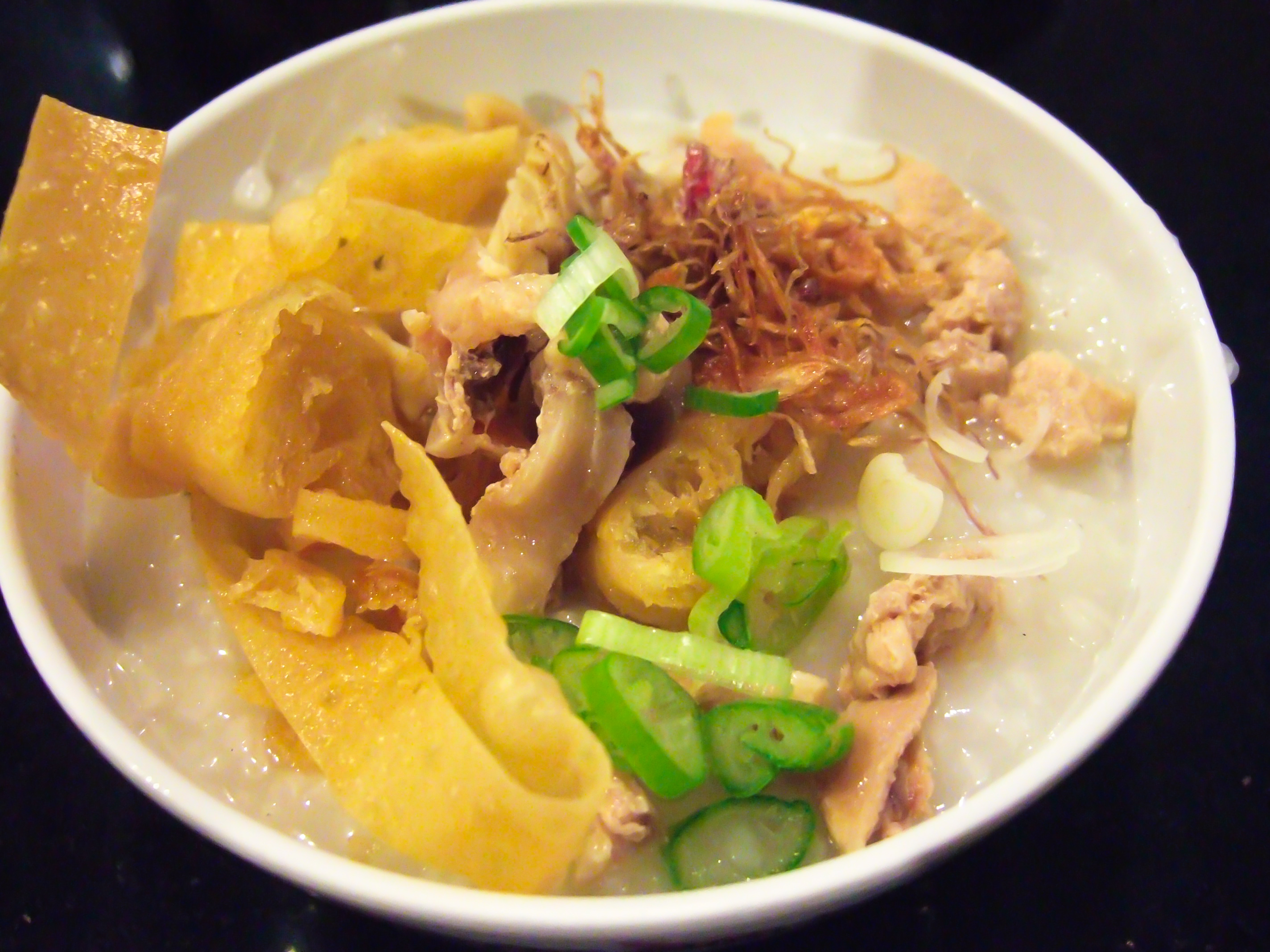 Wake up to amazing sunrise and a hearty breakfast as here in Bali, breakfast means having bubur menguh. Almost similar to the regular chicken porridge, this dish is cooked with bay leaves and galangal in a broth of creamy coconut milk. Try them with shallots, peanuts and green beans to dress up the breakfast bowl.
#2 Nasi Campur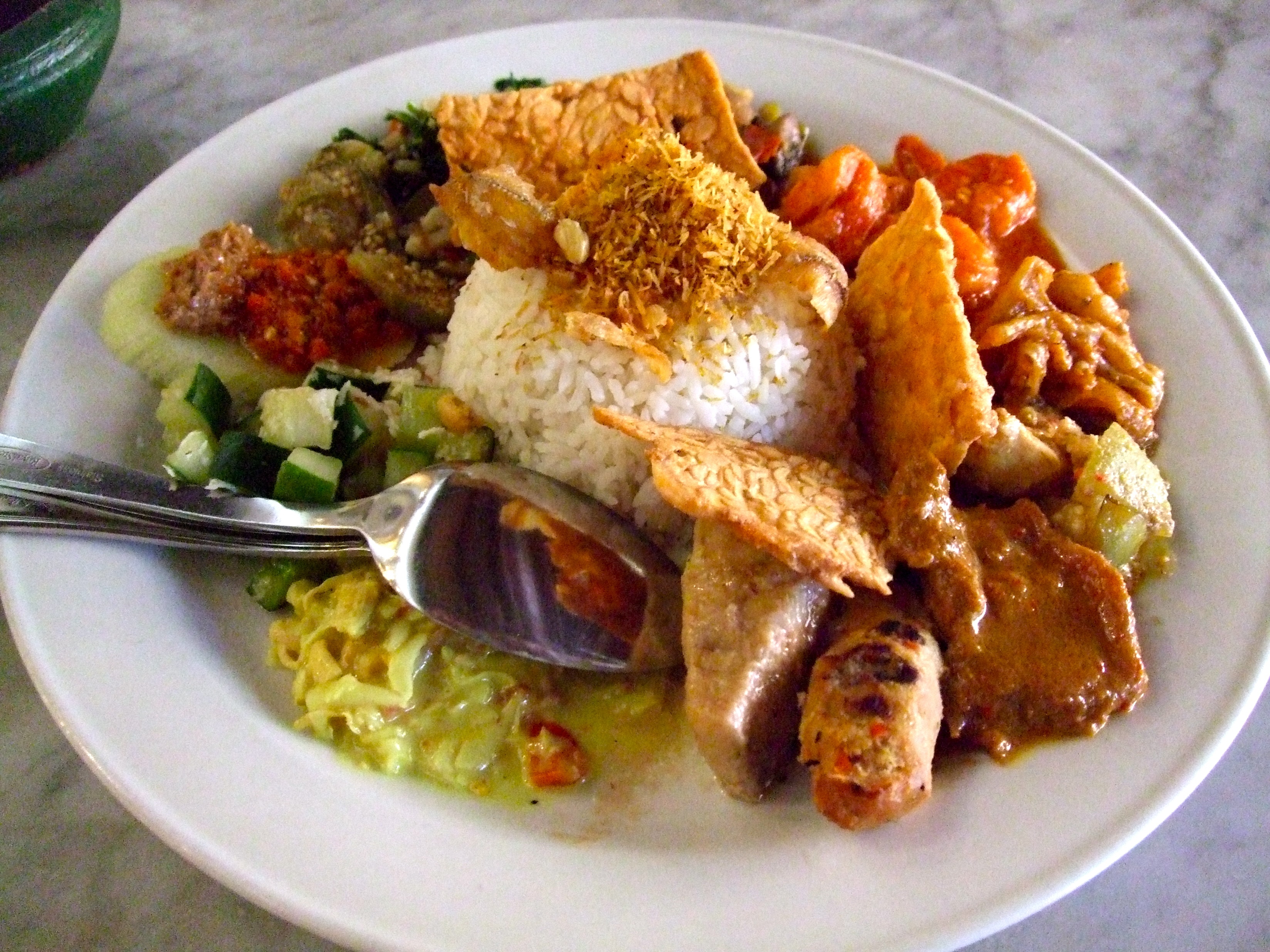 Walk along the streets and you'll find a number of warungs, or stalls. If rice is your everyday staple, nasi campur might become your favourite dish in Bali. Choose from a variety of meats, fish and vegetables, but the trick is to try everything that looks good! It tends to be on the spicy side, so do go easy on the red sambal (chili paste).
#3 Nasi Jinggo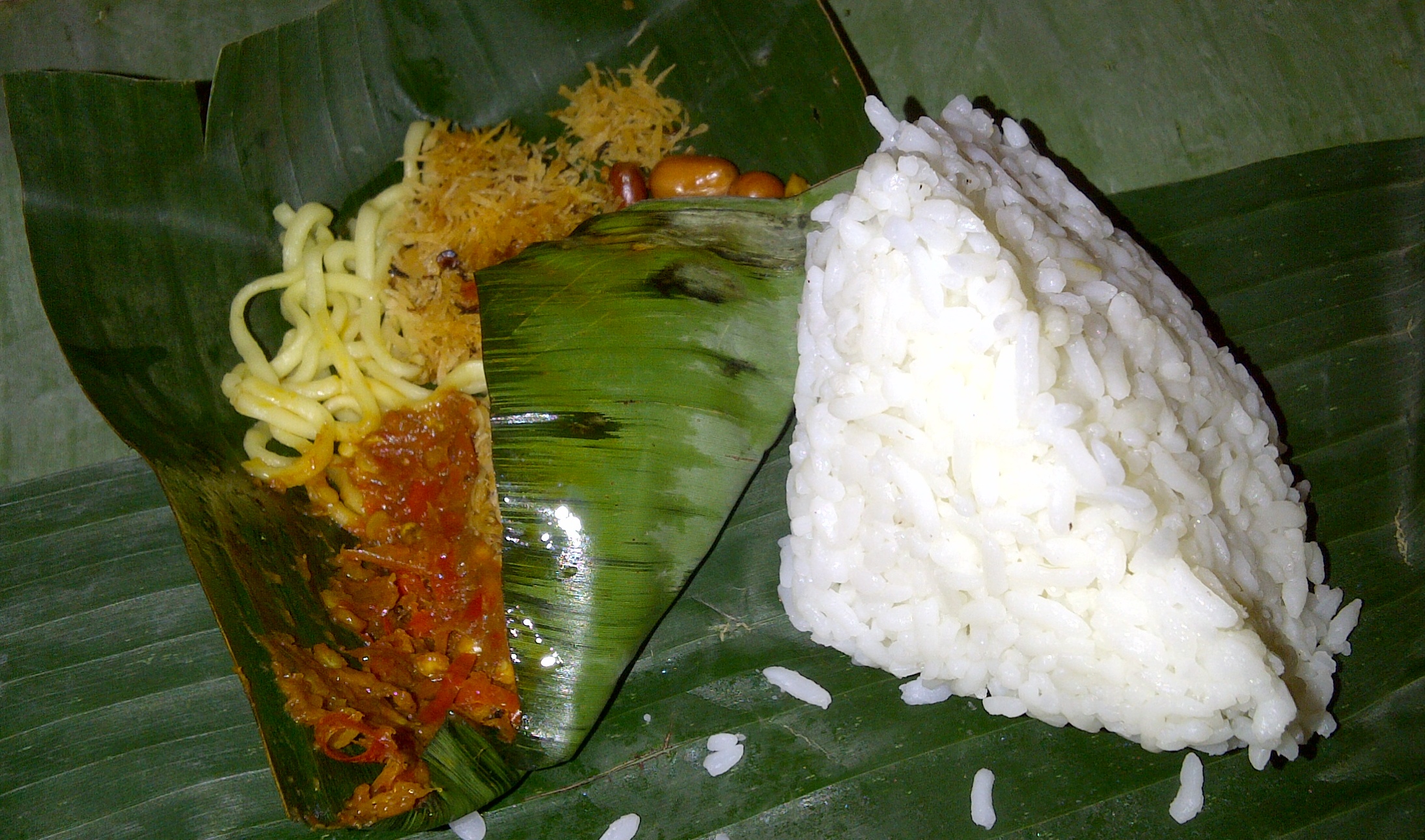 It looks like a Korean samgak-gimbap, but it tastes like nasi campur! These banana leaf treats are the size of your palm. It may be small but packed inside are small portions of rice, spices, peanuts or fried tempeh (fermented soybean cake), shredded fried coconut called serundeng and a side of meat.
#4 Gado Gado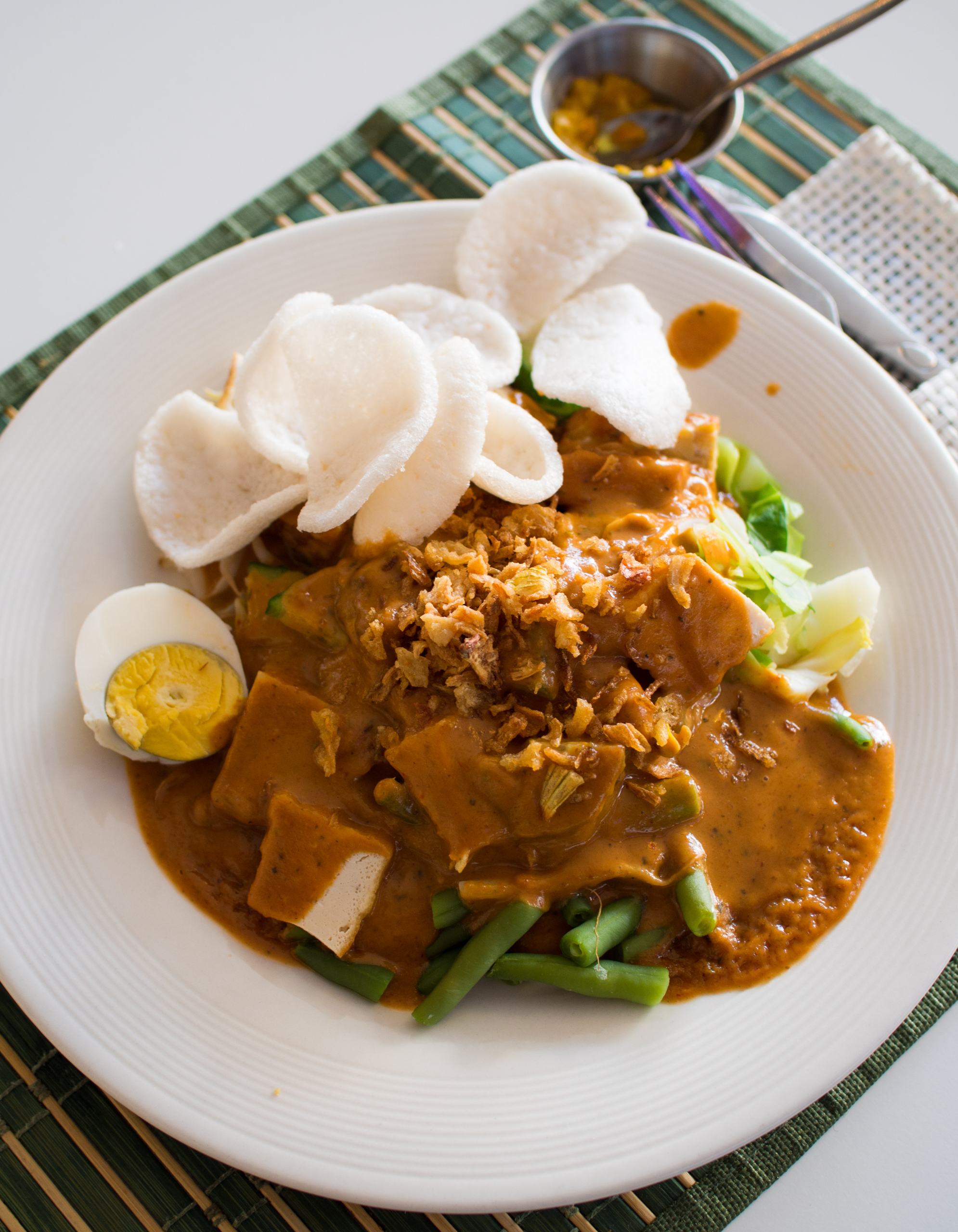 Your Balinese go-to when you're craving something healthy is this version of 'salad'. Gado Gado is seasonal, therefore its main ingredients are really just the freshest vegetables you can get, tossed in a peanut dressing and served with a crunch side of prawn crackers, shallots, tofu and boiled egg.
#5 Laklak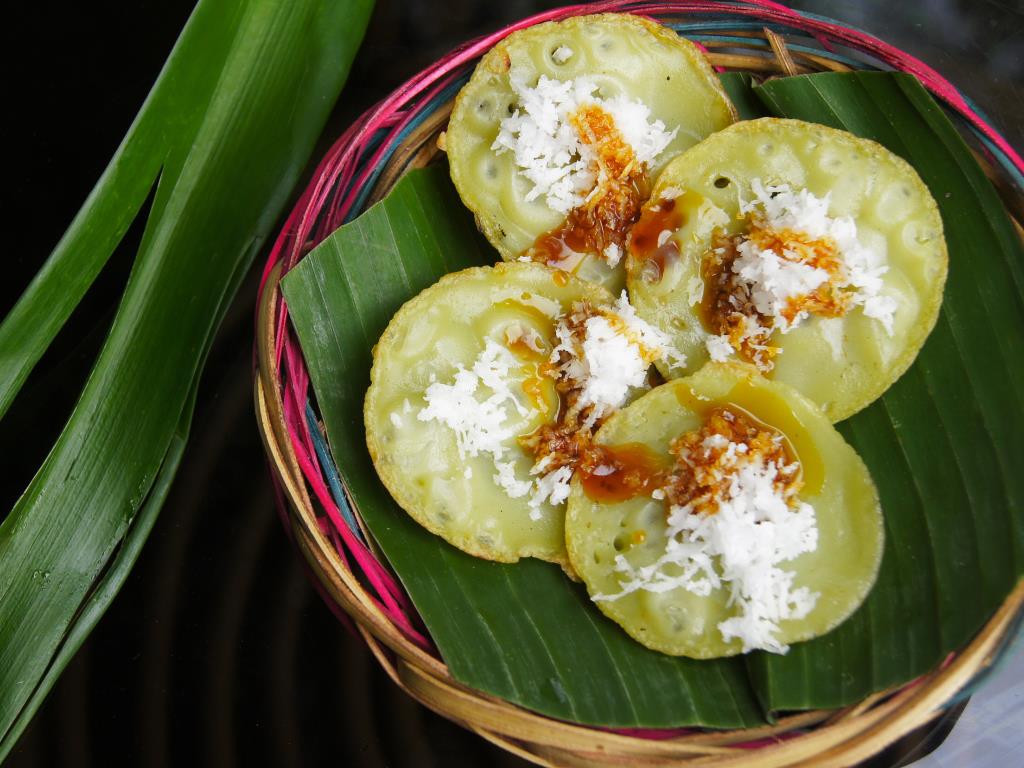 When it's time for dessert, these traditional cakes satisfy every sweet craving. Made from rice flour and coconut milk, the cakes get their green colour from suji and pandan leaves. They are often served with shaved coconut and a brown sugar sauce, but you may also find some portions of jackfruit thrown in for that extra exotic kick.
#6 Bakso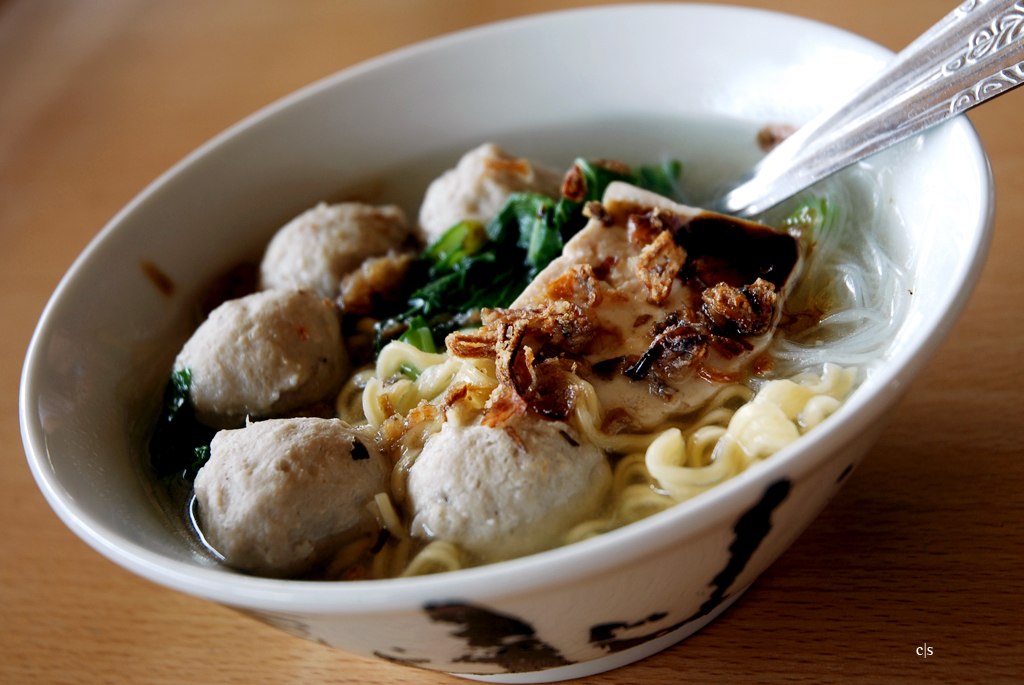 Take a break from all that rice and soothe the soul with some warm broth, beef meatballs and noodles. You'll find this sold at push carts or motorbike carts around town. Topped with shallots and some greens, it's the perfect comfort bowl for a rainy day on the island.
#7
 Sate Lilit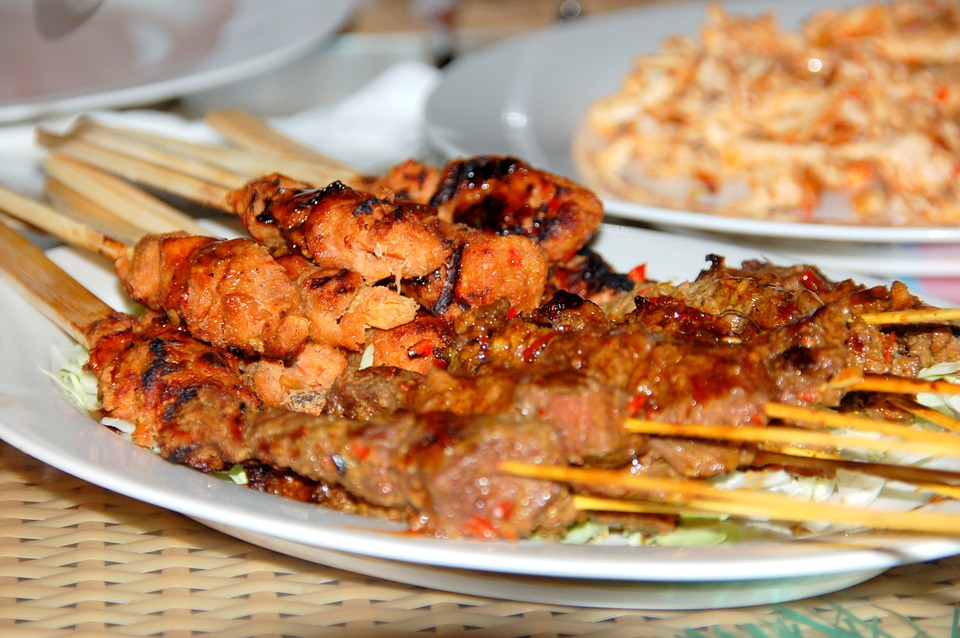 You can never go wrong with grilled meat on a skewer. A classic snack, sate lilit is found everywhere from street food vendors to fancier establishments. Choose either pork, chicken or fish. These are then marinated in coconut milk and a variety of spices. Finally they are wrapped around wooden sticks and then grilled to perfection.
#8 Babi Guling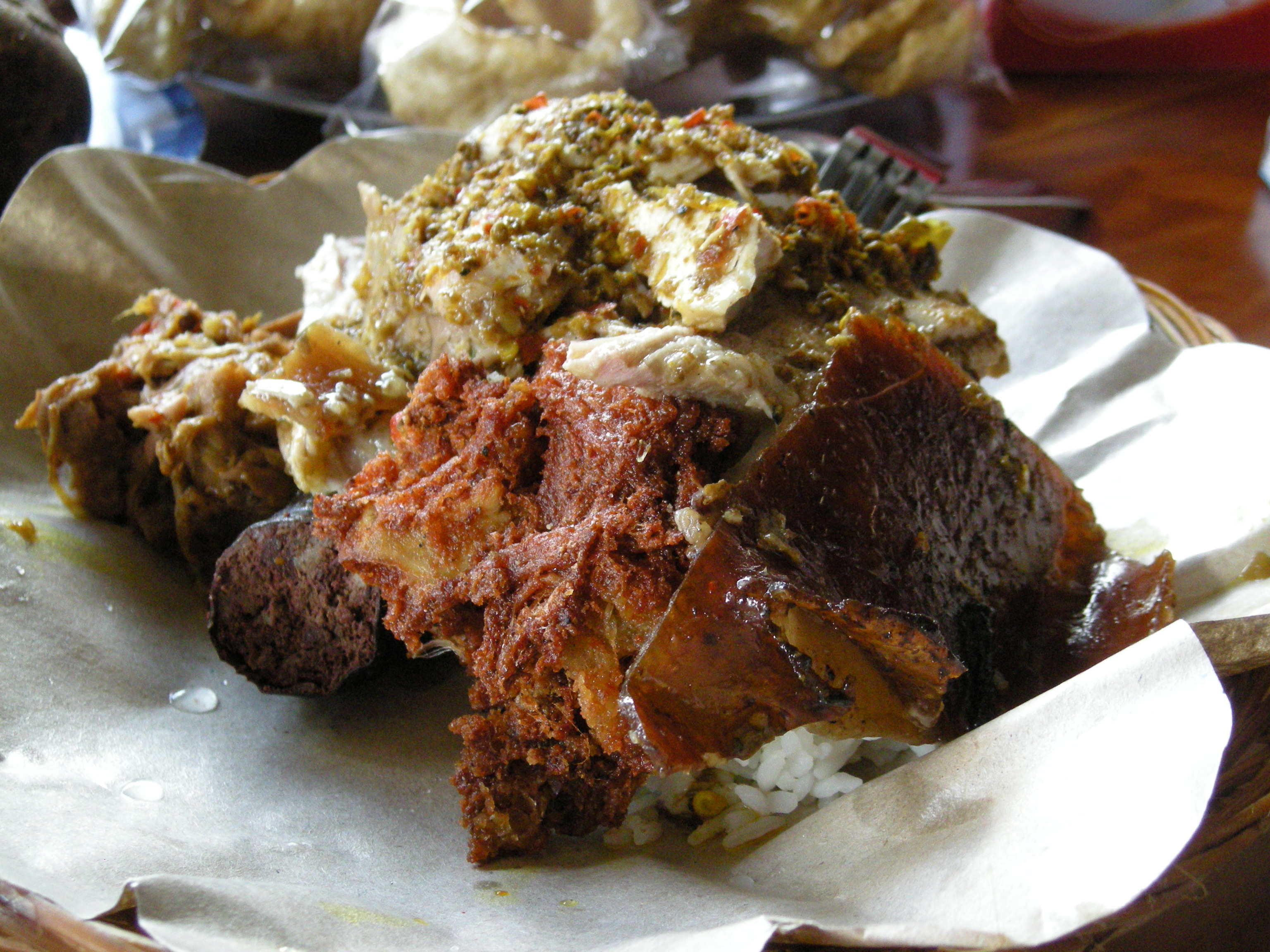 Balinese roasted pig is another dish you can find both on the streets and in fine dining restaurants because it's just too delicious! Previously a ceremonial dish, the pig is first stuffed with ginger, galangal, turmeric and lemongrass (amongst other things) and slowly roasted whole over fire. The meat is best enjoyed with rice and some gravy.
#9 BBQ Pork Ribs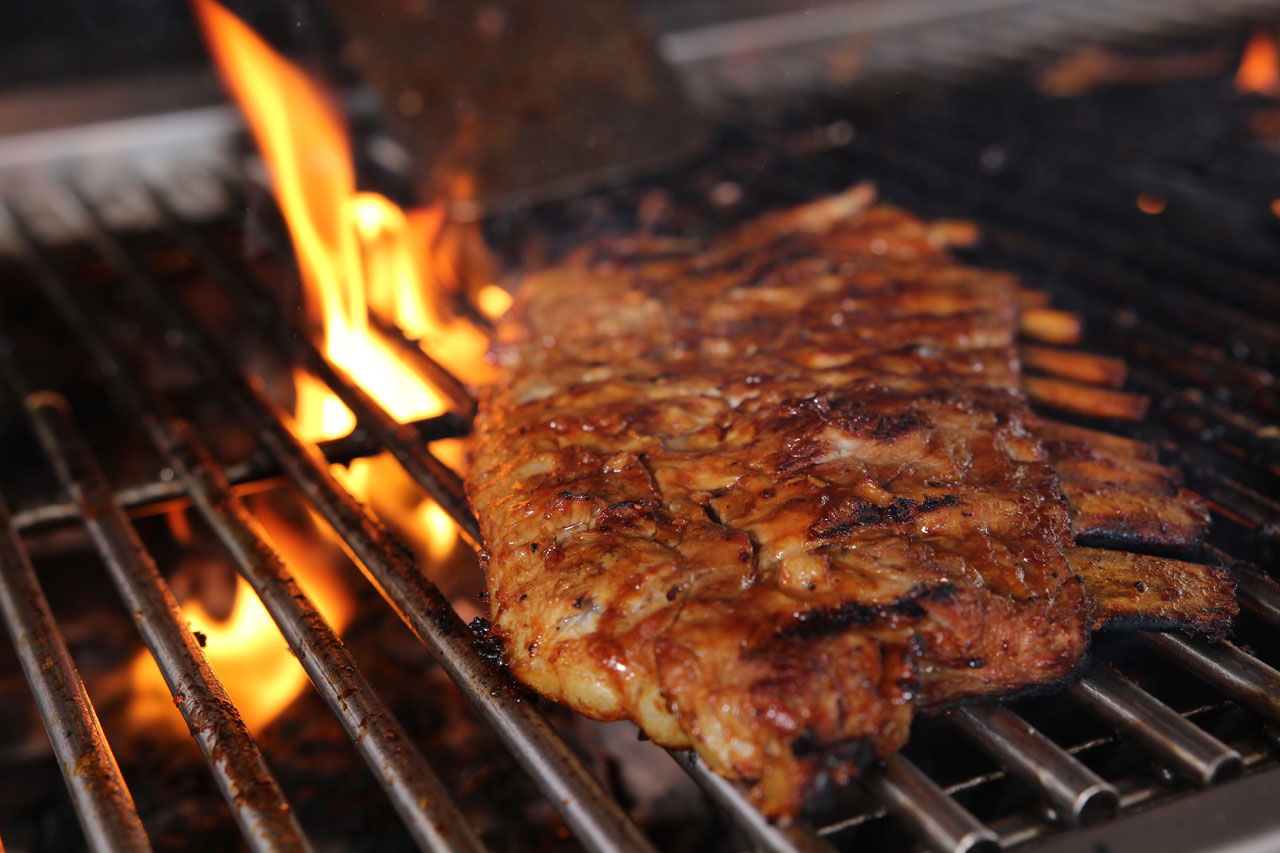 Though technically not Balinese cuisine, we can't talk about food in Bali without bragging about these glorious BBQ pork ribs. The ribs are as juicy as you can get here in this island as they are hand-cooked over charcoal in a BBQ pit. The most popular spot for a bite is at Bali's famous Naughty Nuri's aka Wild Hog, but you can also find them at most warungs (they might even be better!).
#10 Bebek Betutu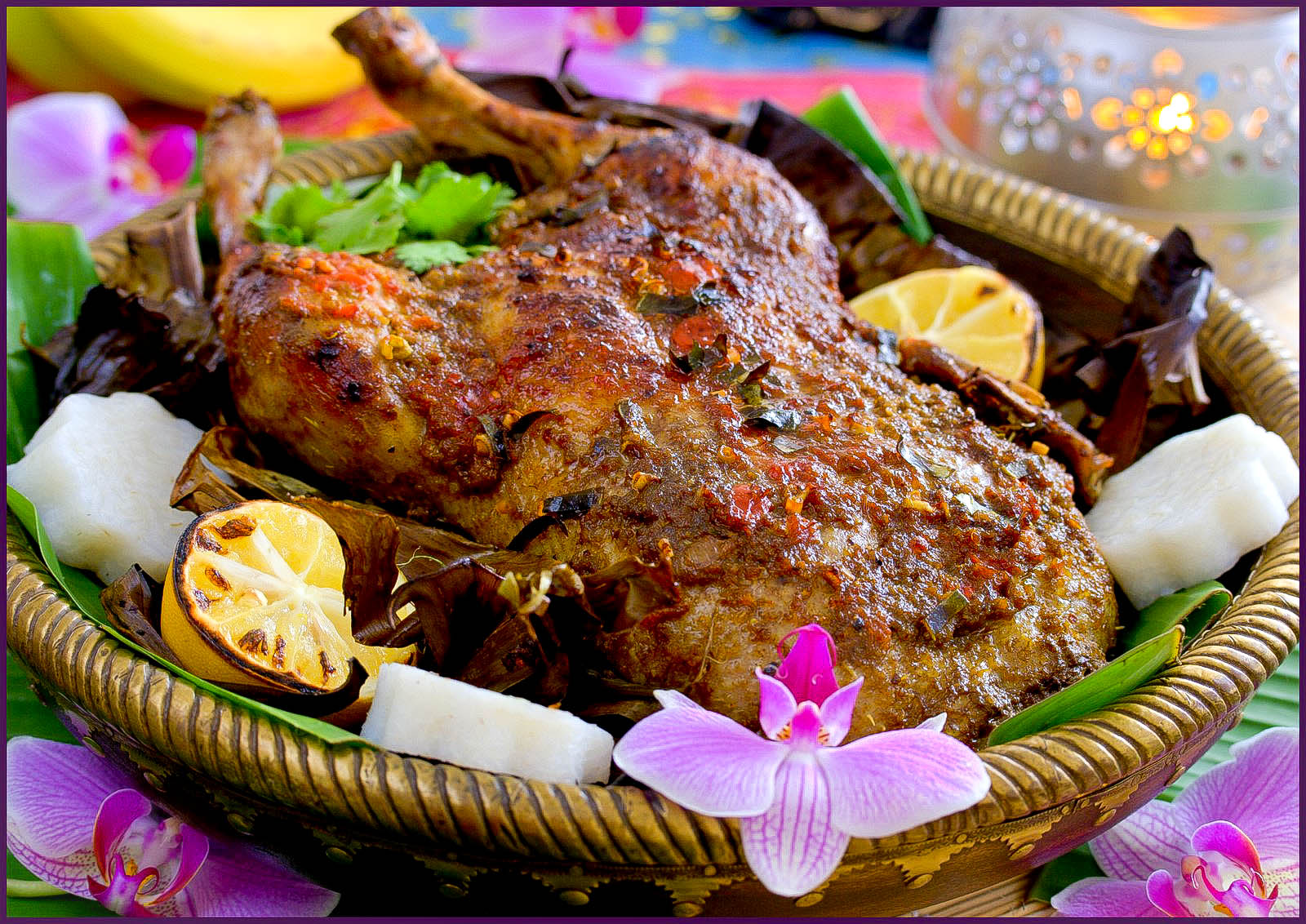 Last but definitely not least, this smoked duck dish is our favourite comfort food. Stuffed with spices then wrapped in an areca palm or betel nut bark, the duck is smoked with the embers of rice husks to give that authentic Balinese taste. If you would like to try this, do call the restaurant in advance as this dish needs to be prepared ahead of time. Worth the effort? Yes, we certainly think so!