The Andaman feels like part of our family. As a party with two little kids in tow and a couple of luxe-lovers on the borderline of travel snobs, the annual family vacation comes highly anticipated. And with Langkawi as our go-to, we've found our home away from home at this five-star beachfront escape.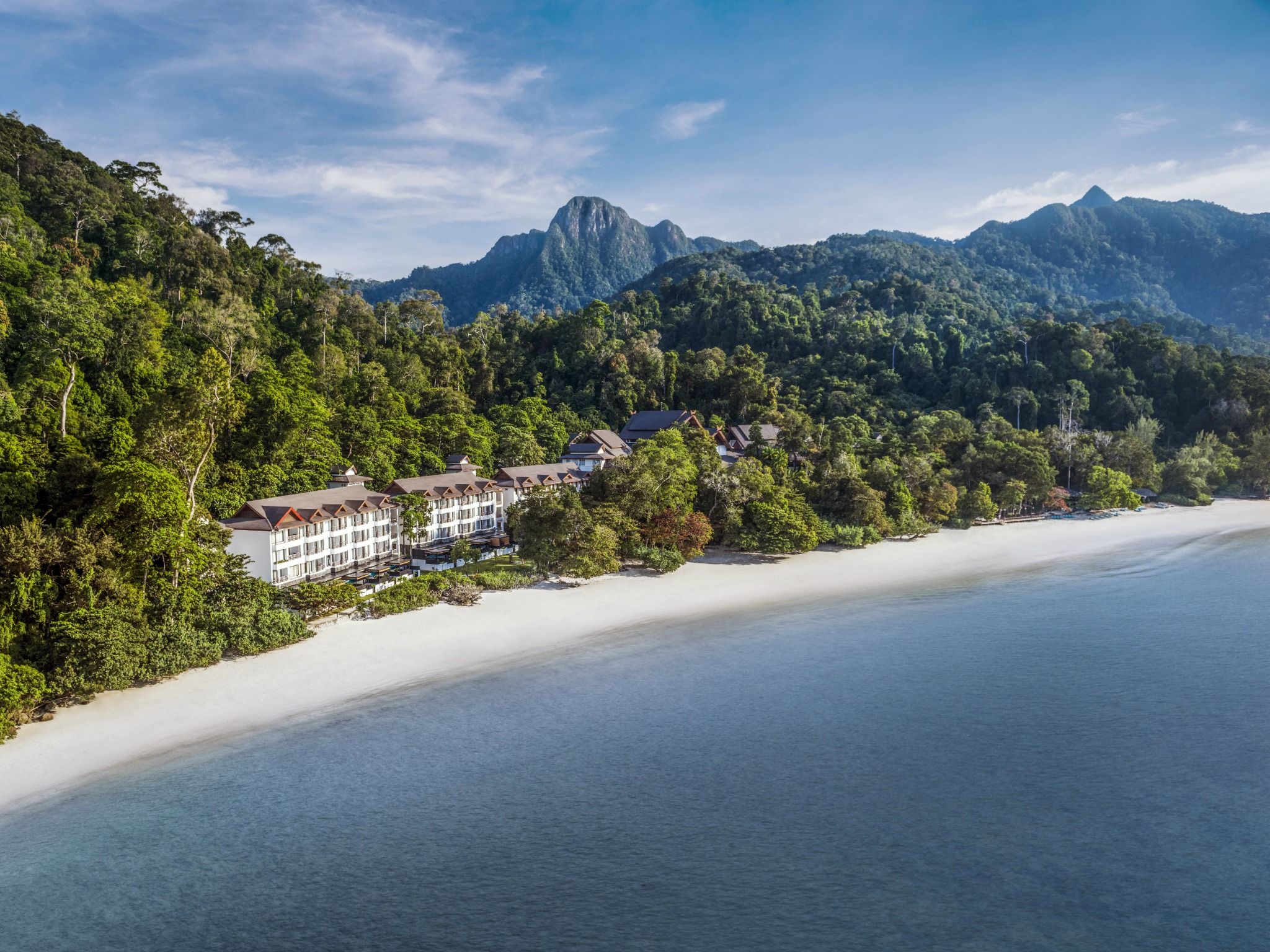 The hotel sits amidst a 10 million-year-old rainforest and along the stunning Datai Bay. Located further away from the main town, you should arrange for a car rental whether from the airport or through the hotel concierge, if you plan to head into town for shopping and more food options. But with so much within The Andaman itself to keep you amused, you're golden where you are.
Read also: 5 Trips to Take With Your Siblings This Year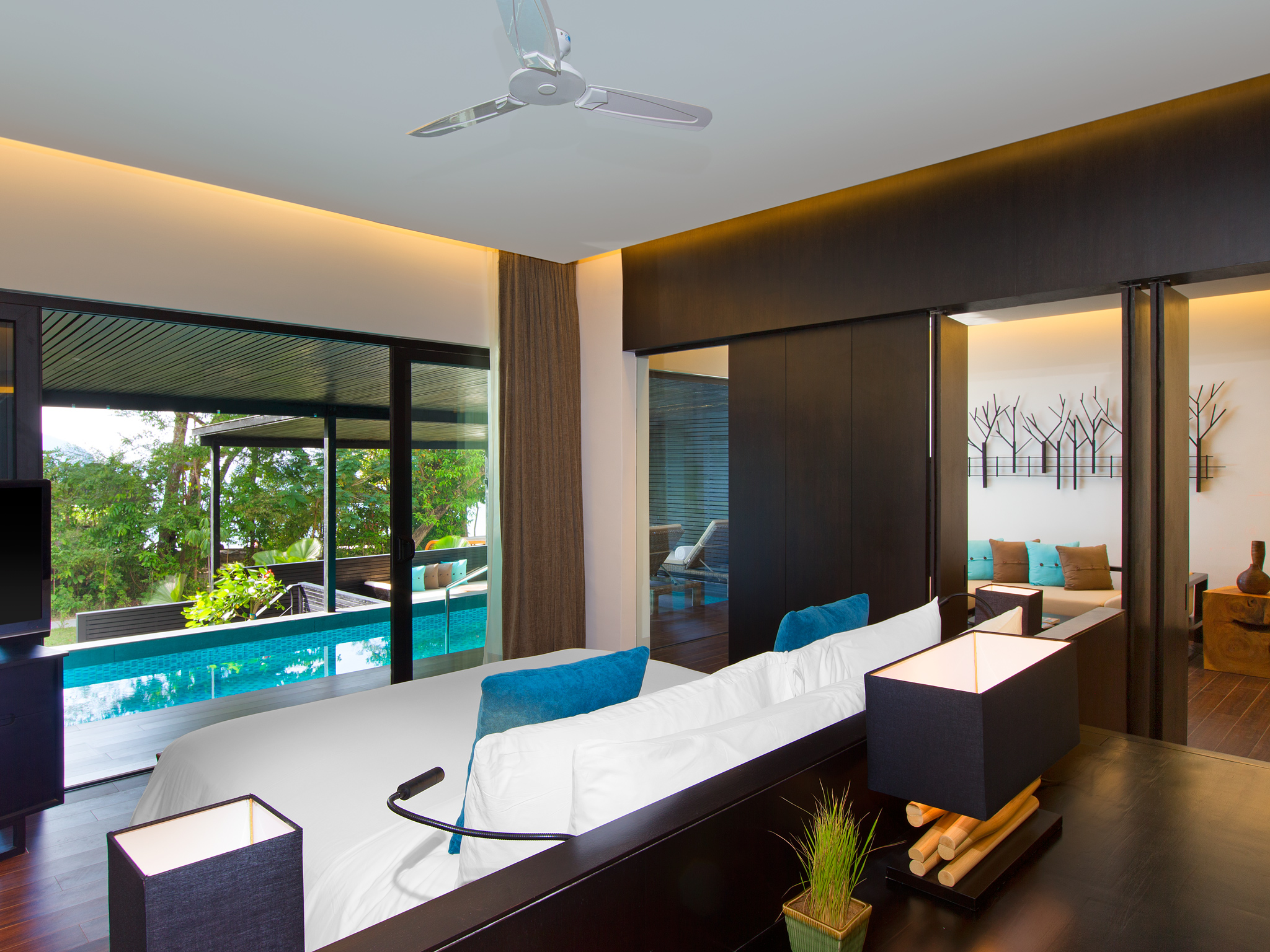 Villas with private plunge pools are the best in the house. Most rooms have been refurbished a few years ago, bringing the tally of suites and villas to 178. Each room has dark wooden floorboards, a white marble bathroom with rainforest shower, and nature-inspired art like a coffee table centrepiece made from a tree trunk. Here's a little tip for extra guests: your makeshift bed set up by the hotel has amazing sunrise views!
As the turndown service-nutters that we are (there's really no other way to put it), we were so excited when we came back to our room after a dinner at Jala (more on that later) to find cookie cups filled with milk. Yum!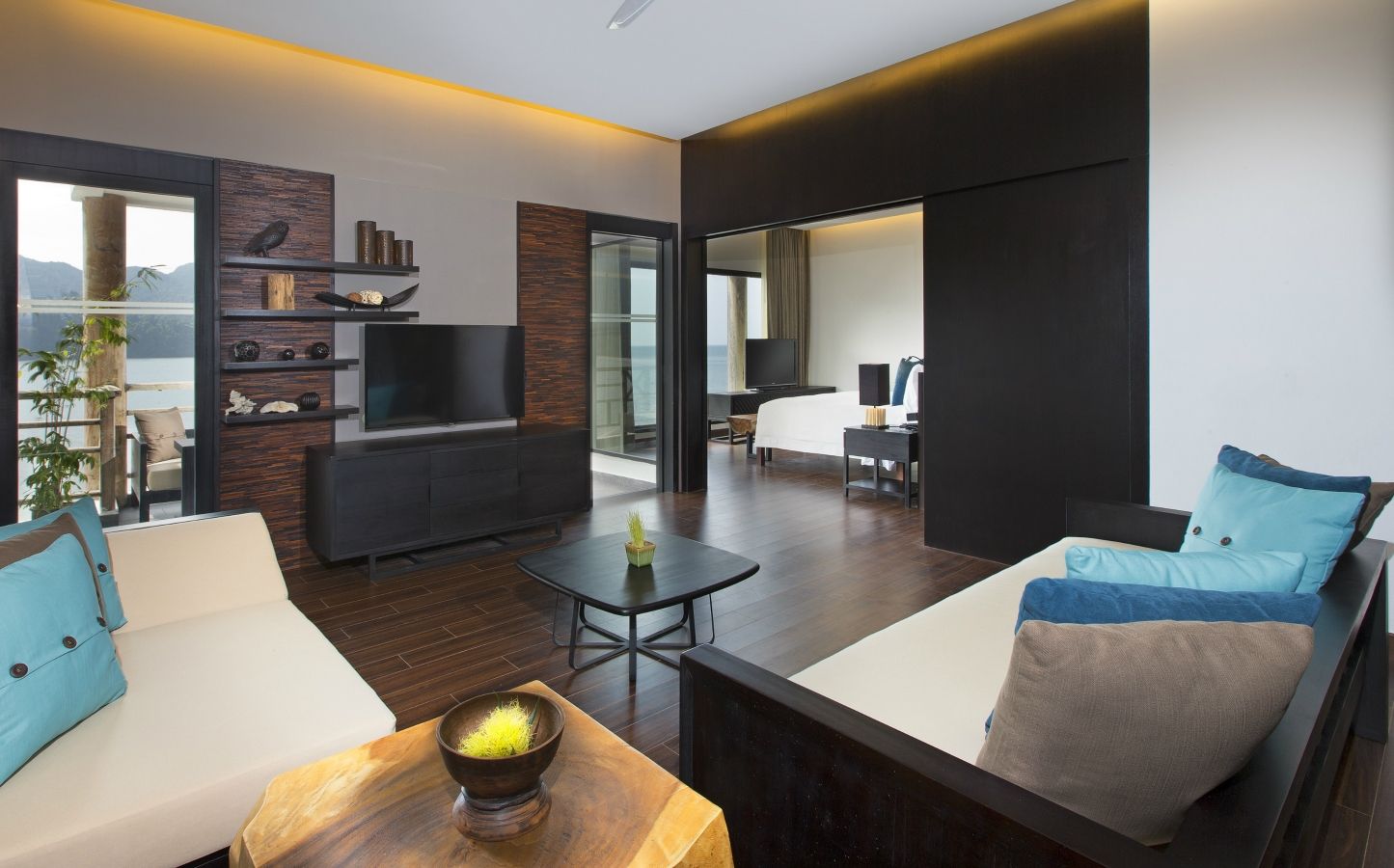 Keep your balcony door shut at night or you may get a surprise visit from a Macaque monkey, though generally harmless nevertheless, a shock in the middle of the night.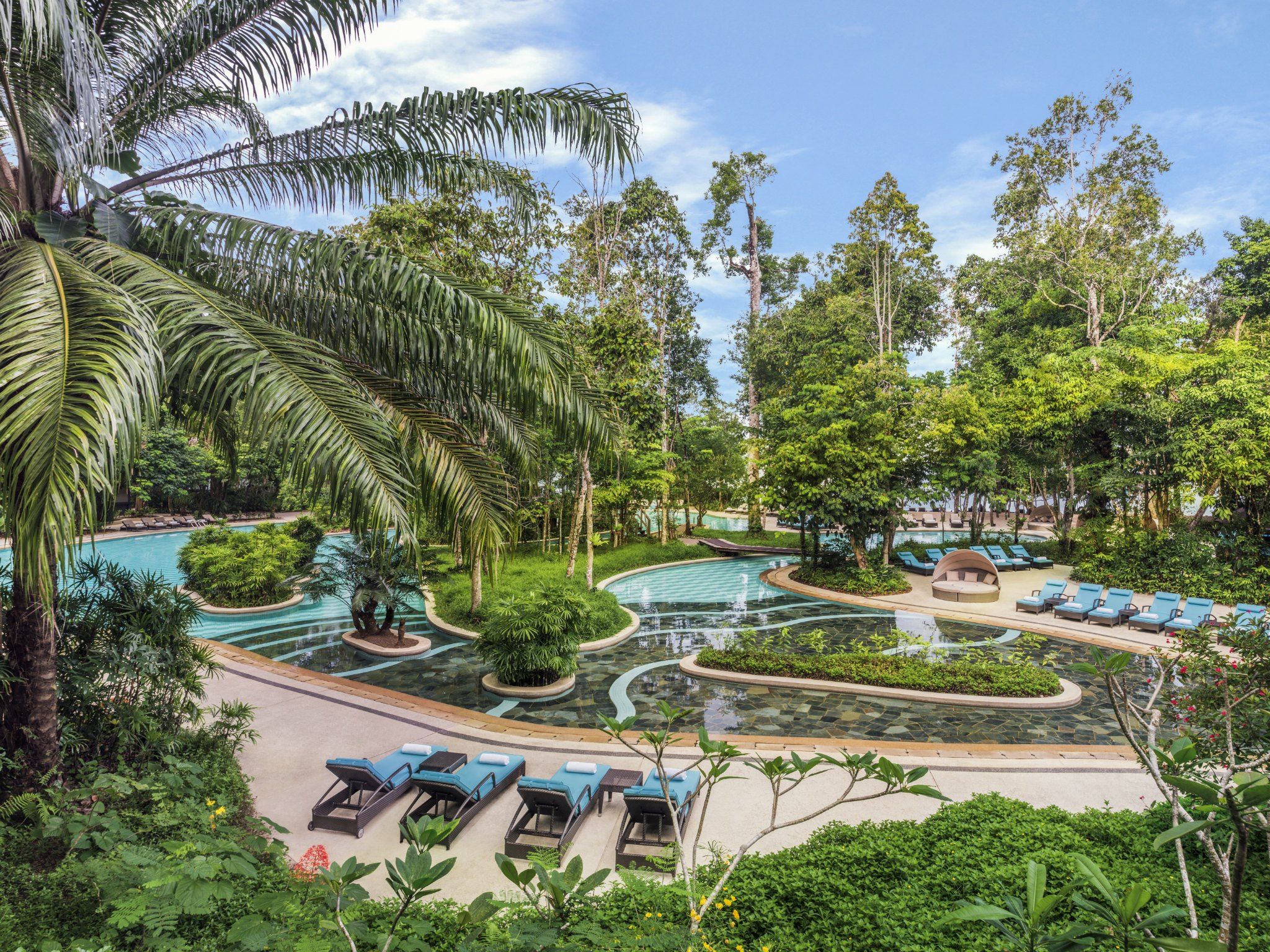 Kids are the MVP in any family vacation. And with kids, it's always a hit and miss. Luckily for them (and us!), they found the hotel to be one giant playground. Most of our time was spent alternating between the pool and beach, but there are plenty of activities here that you won't find anywhere else. We loved the early morning Rainforest Awakening walk. If you prefer sleeping in — and who can blame you, especially when you're on vacation — there's the Rainforest Afterdark walk too.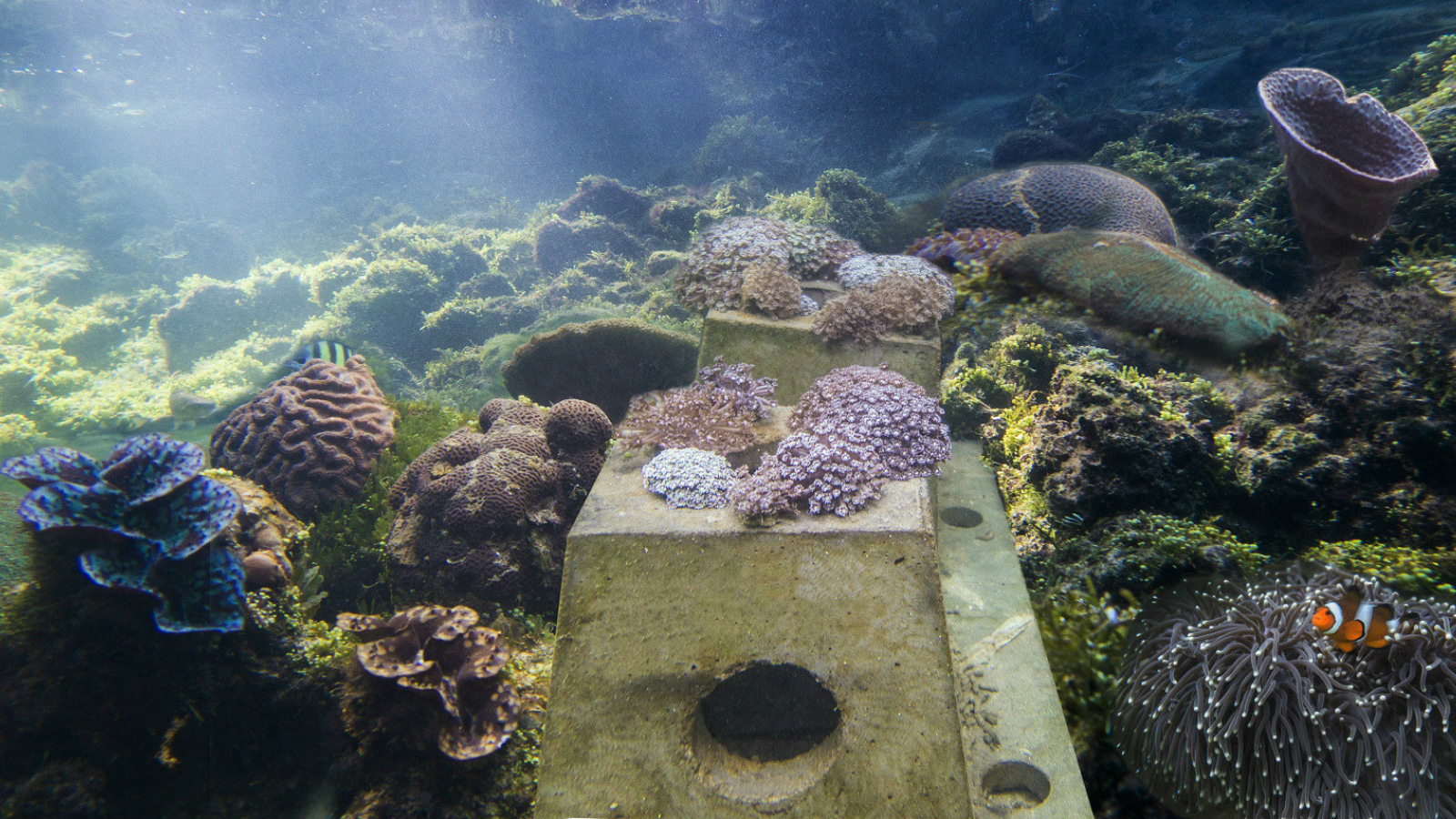 Our favourite activity was learning about the coral conservation programs which are helping to repair the damage to the ocean and marine life caused by the 2005 tsunami. And, the resort makes it both educational and fun for guests to partake in the cause. We headed to the lab housed in the resort itself where we were given a mini tour of different fish and crustaceans, and learned all sorts of fun facts — actual fun facts we can't get over, like did you know that shellfish shed their entire shells in its exact shape and most of them are basically immortal? Intense.
Then we headed to the Coral Nursery where you can do a 'mini' snorkel in a pool filled with fish, corals and sea urchins. We also did a bit of pasting live corals to blocks that would later be placed into the ocean. We feel the need to tell you that sea cucumbers are surprisingly squishy to the touch.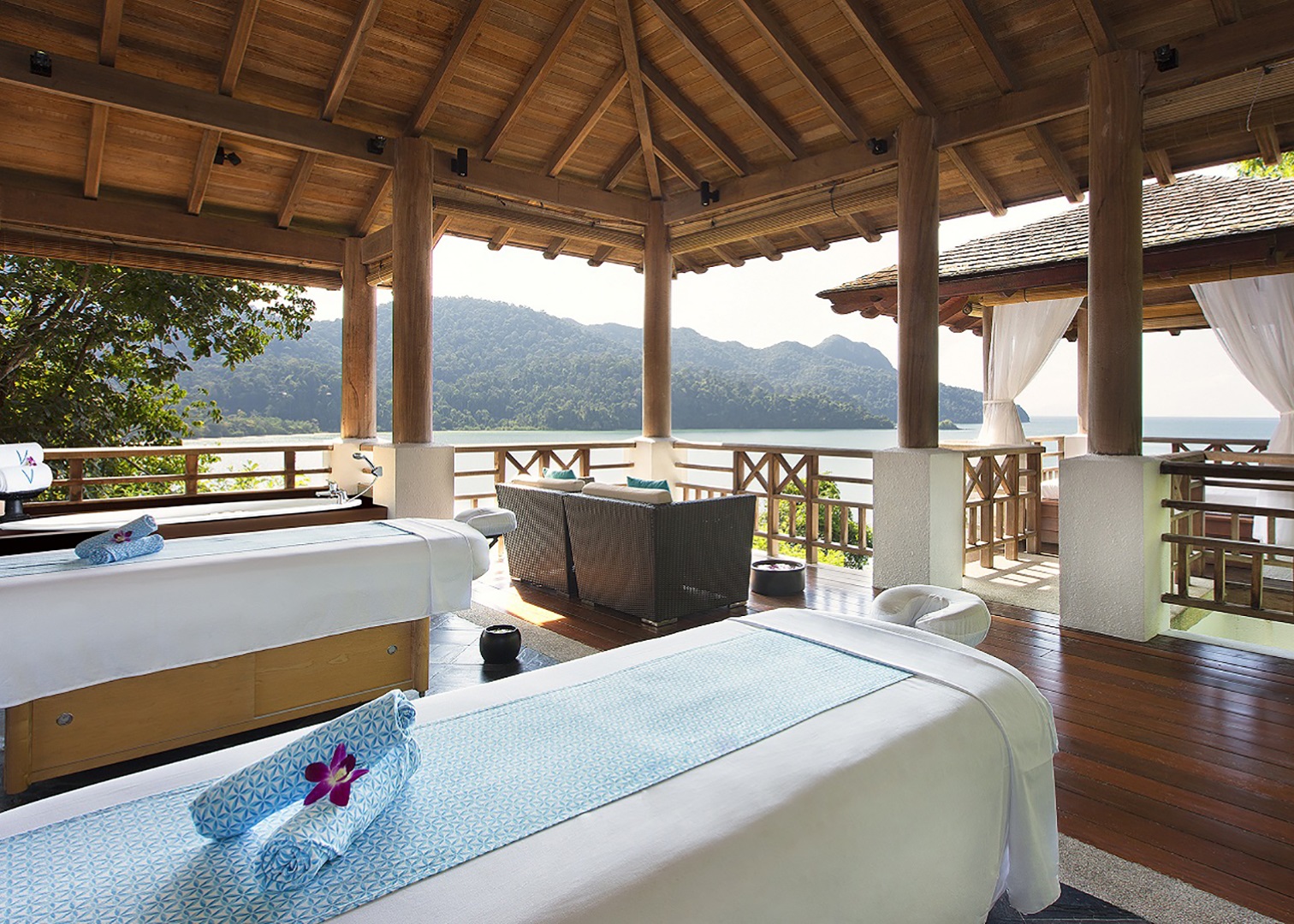 If you have an hour to spare, the spa will not disappoint. Definitely one of the best spas we've been lucky enough to try — wow! V Botanical Spa features villas perched on a hill that command views of the Andaman Sea. Try out the Kahuna Wave massage; a Hawaiian technique that feels like waves on the back, as expected.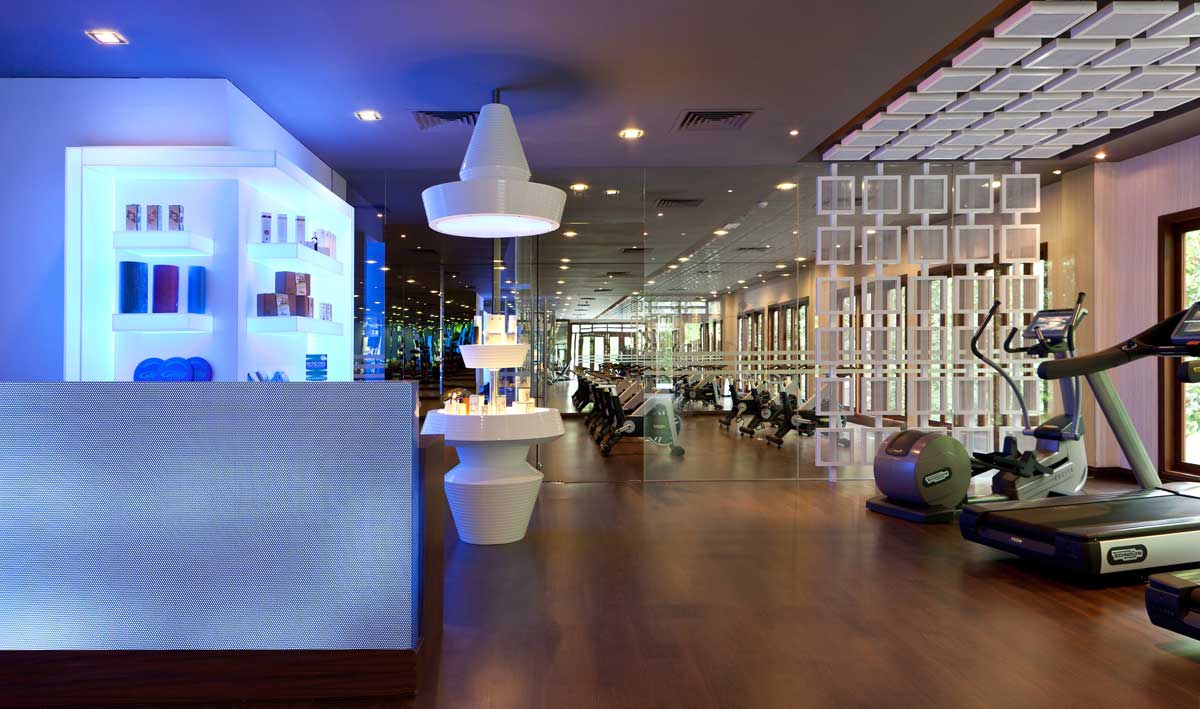 We try to keep fit (keyword: try) and strangely, a vacation actually does what being at home doesn't do for us, and that's motivate. Especially when — get ready for this — we had a one-on-one yoga session with a teacher who once taught Sting! V Fitness is open 24 hours a day, where you'll find weight machines, a stationary bicycle, treadmills and more. For something extra, there are vibration training and kineses training sessions too.
All theses amenities and activities are part and parcel of The Andaman's unique V Integrated Wellness concept, inspired by the 'Tree of Life'. Not just a decor piece hanging above your bed, the 'Tree of Life' encourages you to live a life with a sense of purpose, in tune with your spirit, nature and community. More of this can be experienced with V Retreats and V Salon — where you get a blowout that sadly doesn't last very long when you're living the island life.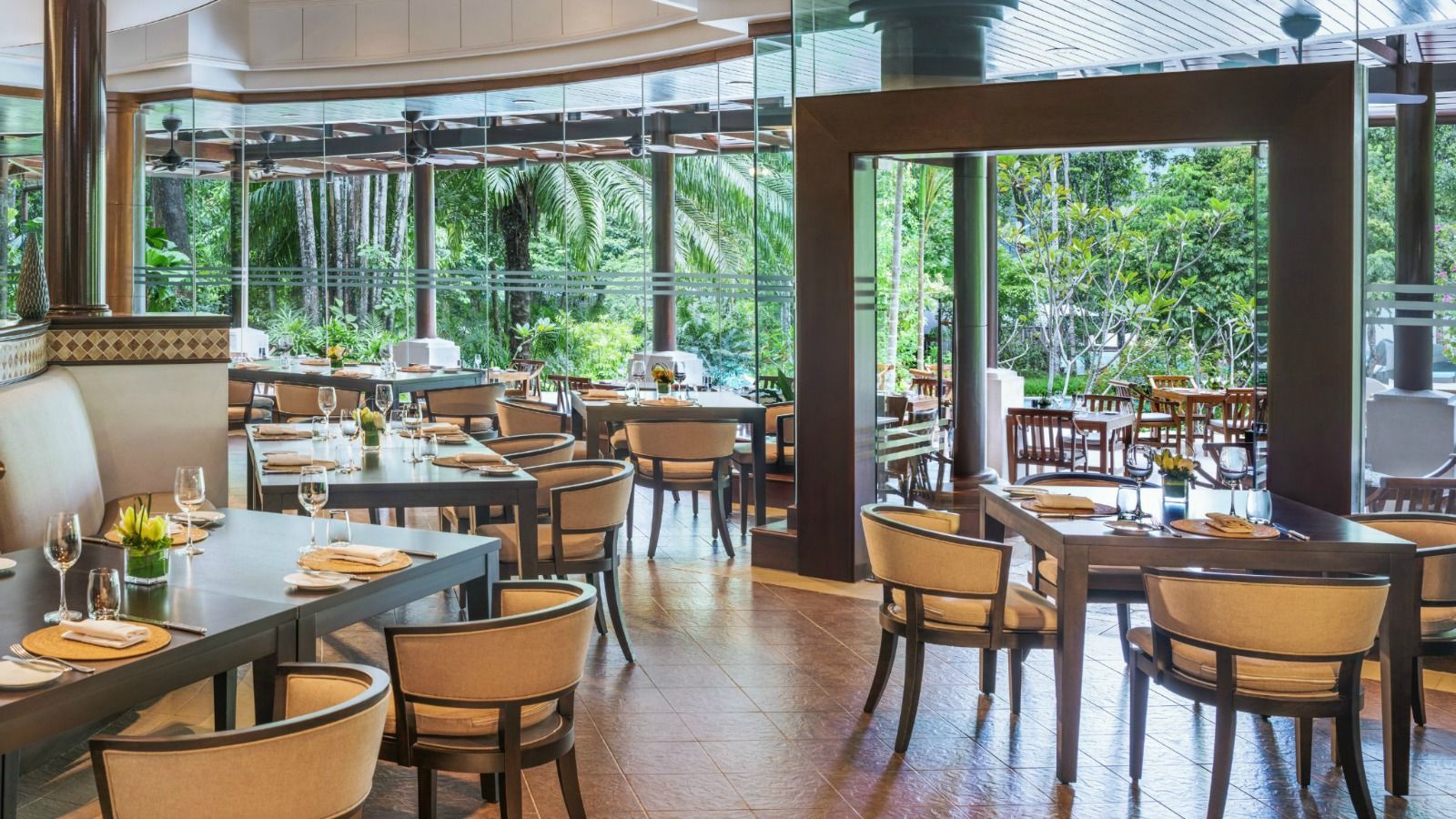 Breakfast at The Andaman is to die wake up for. Picture this: Bloody Mary and champagne. Move over, coffee (although we actually did get a few lattes among us). Never ones to pass up a Nasi Lemak opportunity, we made probably three rounds to sample most of the food, including the classic American breakfast and waffles. This spread has got to be one of the best we've been too, as well.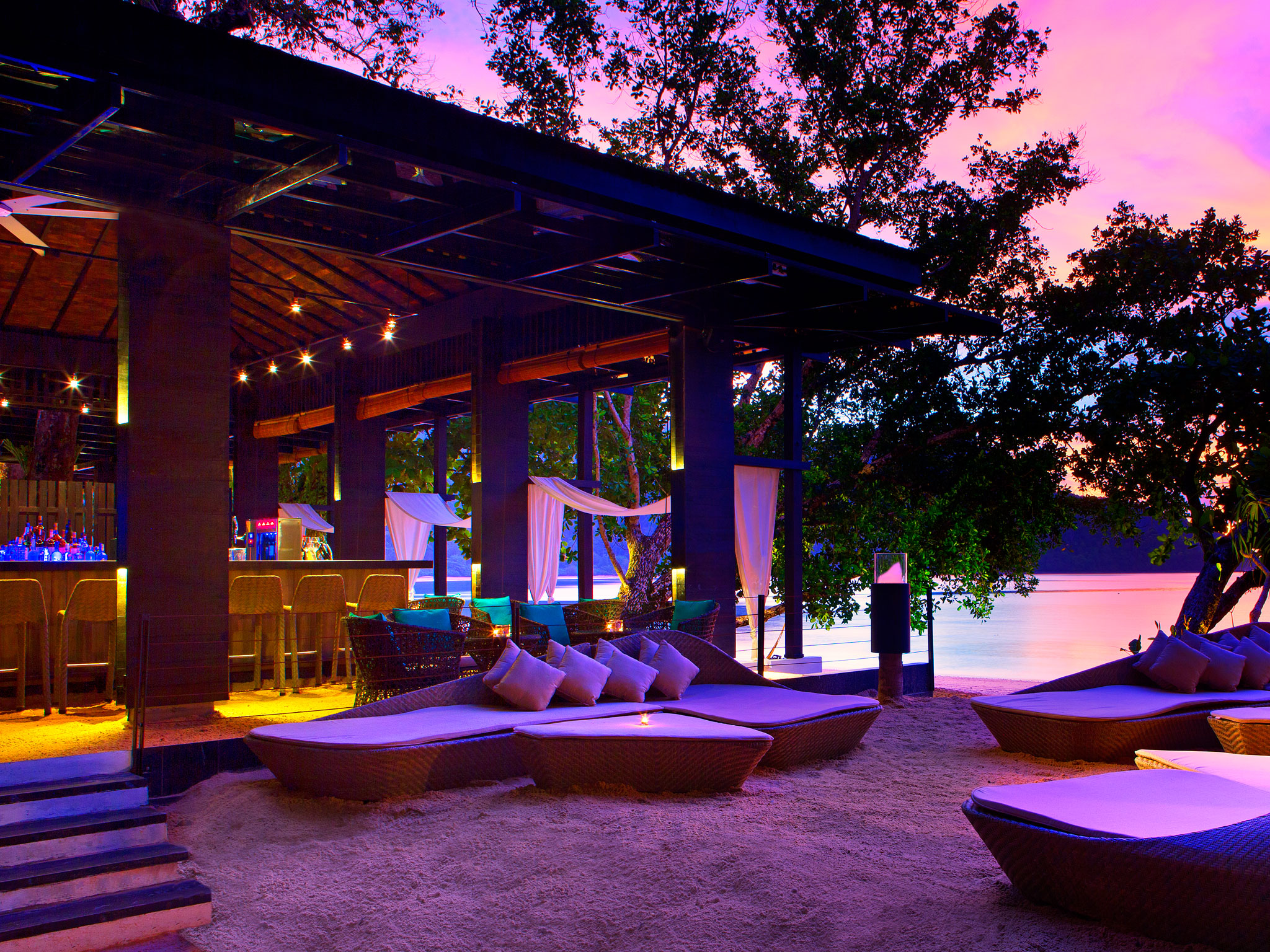 Spend a dinner at Jala Restaurant where barefoot dining is the way to go. Jala, which in Bahasa Malaysia means 'fisherman's net', is the perfect name for a place proud of their fresh seafood. The restaurant has an open-air setting that invites in the cool night breeze and you can hear the faintest whisper of lapping waves. As always, we recommend a bottle of wine to accompany your meal, and in this case, the pairing a white wine with your seafood.
Dining options at The Andaman extend to The Restaurant, Tepian Laut, The Japanese Restaurant, along with Jentayu Lounge and Beach Bar for drinks. If you're ordering room service, we can't recommend the beef burgers enough. Words wouldn't do them any justice; a fitting way to end our review of our new favourite Langkawi getaway.
Nomad rating: 5/5
Most memorable: The nature and animals all around you. We found a monitor hiding nearby the pool which the kids loved, of course.
Recommended for: Families or couples.