Big and buzzing, there is always another restaurant opening or mall appearing in Shanghai to keep you busy. But that makes it hard to keep up and know where to start when you travel here. Follow our guide to enjoy the perfect weekend in this ever-changing city.
#1 Right Up Our Street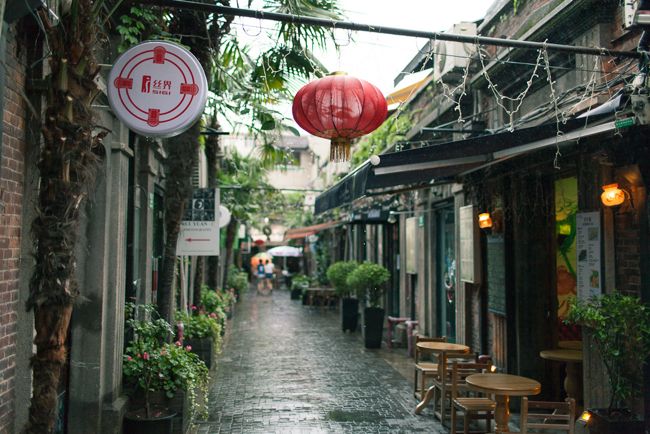 Get lost in the alleyways of Tianzifang with its endless souvenir shops and boutiques. We love the Ecoshop's fragrant candles, and sit back in the sunshine and enjoy fro-yo at Moo Moo Yoghurt House as you indulge in shameless people watching. You can also pick up cute quirky postcards or search out Platane for beautiful homewares and accessories.
#2 Believe the Propaganda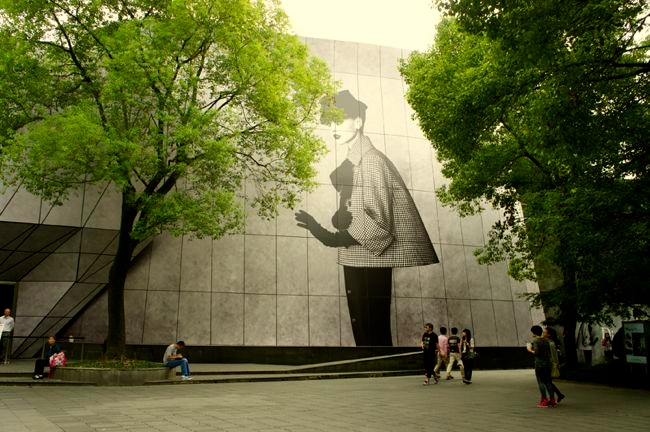 Find time in your Shanghai itinerary for some culture. Our pick of Shanghai museums is the Propaganda Poster Art Centre which is fun and interesting, even for those of us not normally thrilled by the thought of trawling round museums. The Museum of Contemporary Art is also worth a visit thanks to its central location in the People's Park and frequently updated exhibitions.
#3 Make a Splash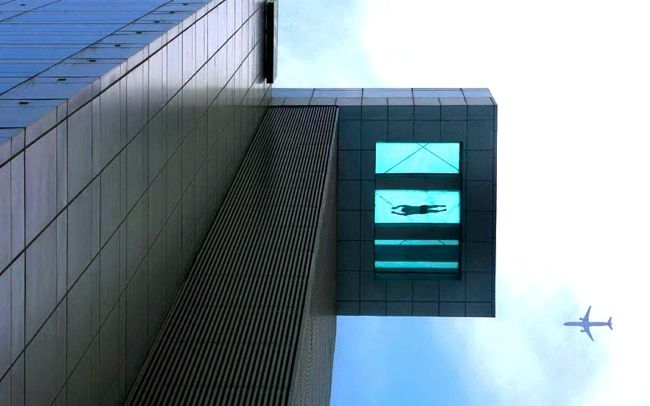 With temperatures in Shanghai heating up, head to one of the city's rooftop pools for a luxurious way to cool off. Pudong's Shangri-La Hotel is the place to be seen on Sunday afternoons as they host their infamous pool parties with DJs playing laidback summer music and cocktails flowing. Another uniquely Shanghai experience is the pool at the Holiday Inn which extends out the side of the building and has a glass bottom so you can look down at the world far, far below. Don't ask us how they managed to build it, but wow its cool!
#4 Do Some Dim Sum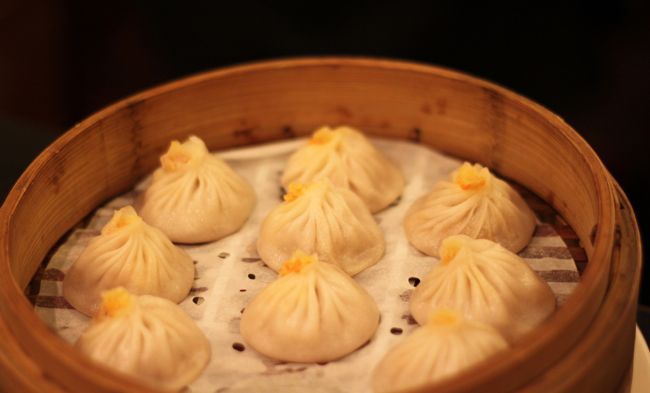 Dim sum is particularly popular in Shanghai and it is, quite simply, delicious. There are endless varieties to choose from, although xiaolongbao is the pride of Shanghai. For a proper taste of Michelin starred dim sum, head to Din Tai Fung. Order several portions of the delectable dumplings and enjoy! Another luxurious option is Canton on the 55th floor of The Grand Hyatt which offers dim sum and other Chinese specialities in an opulent setting.
#5 BOTTOMLESS Brunch! Yes, that's right!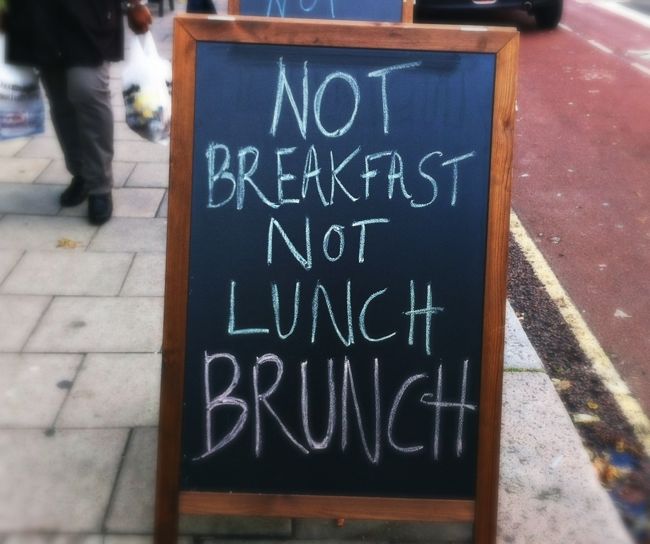 Brunch in Shanghai offers another chance to get your dim sum fix with Ye Shanghai's offering being one of our favourites, but there are unlimited other brunch options in the city to choose from. There's no denying that Shanghai loves brunch. Jade on 36 is hard to beat, with free flow champagne and a fresh seasonal menu. You can even go into the kitchen to choose your dishes. For a more relaxed meal enjoy al fresco dining at elEFANTE's Weekend Sexy Brunch. The Spanish inspired menu is delicious, particularly the paella-style rice and fun tiramisu served in a plant pot.
#6 Strike a Pose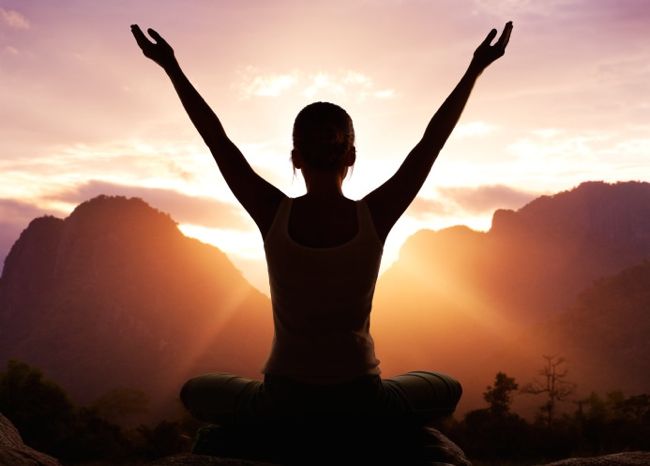 Unwind from fast-paced city life and drop in to one of Pure Yoga's blissful classes. There are a wide number of classes on offer and the serene atmosphere is a good detox after a weekend partying in Shanghai (see tip number eight!). There are loads of classes to choose from, including Acroyoga and Upside Down Yoga for those feeling adventurous. Housed within the iapm mall you may find yourself drawn to a different kind of therapy on your way in, with several luxury brands including Gucci and Michael Kors. Holiday treat anyone?
#7 In the Market for a Husband?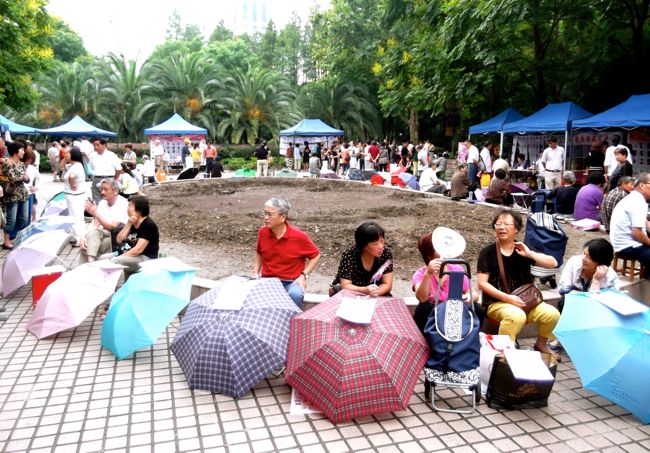 Don't miss this curious event that happens every Saturday in the People's Park. Grandparents bag a spot along the pathways and display ads on large umbrellas, hoping to find their grandchildren a suitable partner. If only it was always that easy! Go along and marvel at the specific requirements and details that are demanded at the marriage market.
#8 Crack a Bottle (Opener)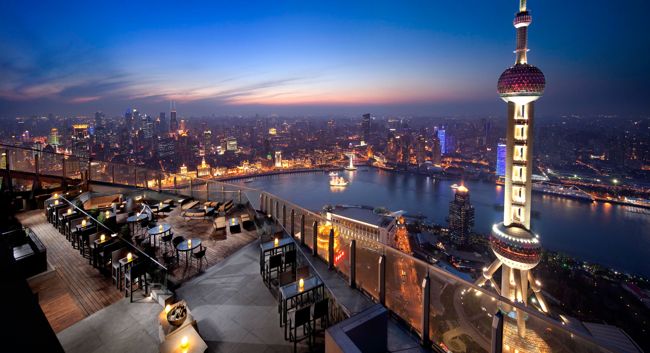 End a busy Shanghai day with drinks over the city's best-known horizon, sunset over the Bund. The Vue Bar in the World Financial Centre (also known as the bottle opener due to its unique shape) offers one of the most iconic views. A newcomer to the same building, EILEEN's is a Shanghainese restaurant and bar with cool art-deco atmosphere. For the best of Shanghai's cocktails check out Senator Saloon– a cool speakeasy with a cosy ambience. Their gin Martinez is the perfect end to a whirlwind weekend in Shanghai.
Whose ready to hit up Shanghai?