Pour yourself a hot cup of coffee, get comfy and read all about the latest happenings from around the globe.
#1 'Street View' for Cats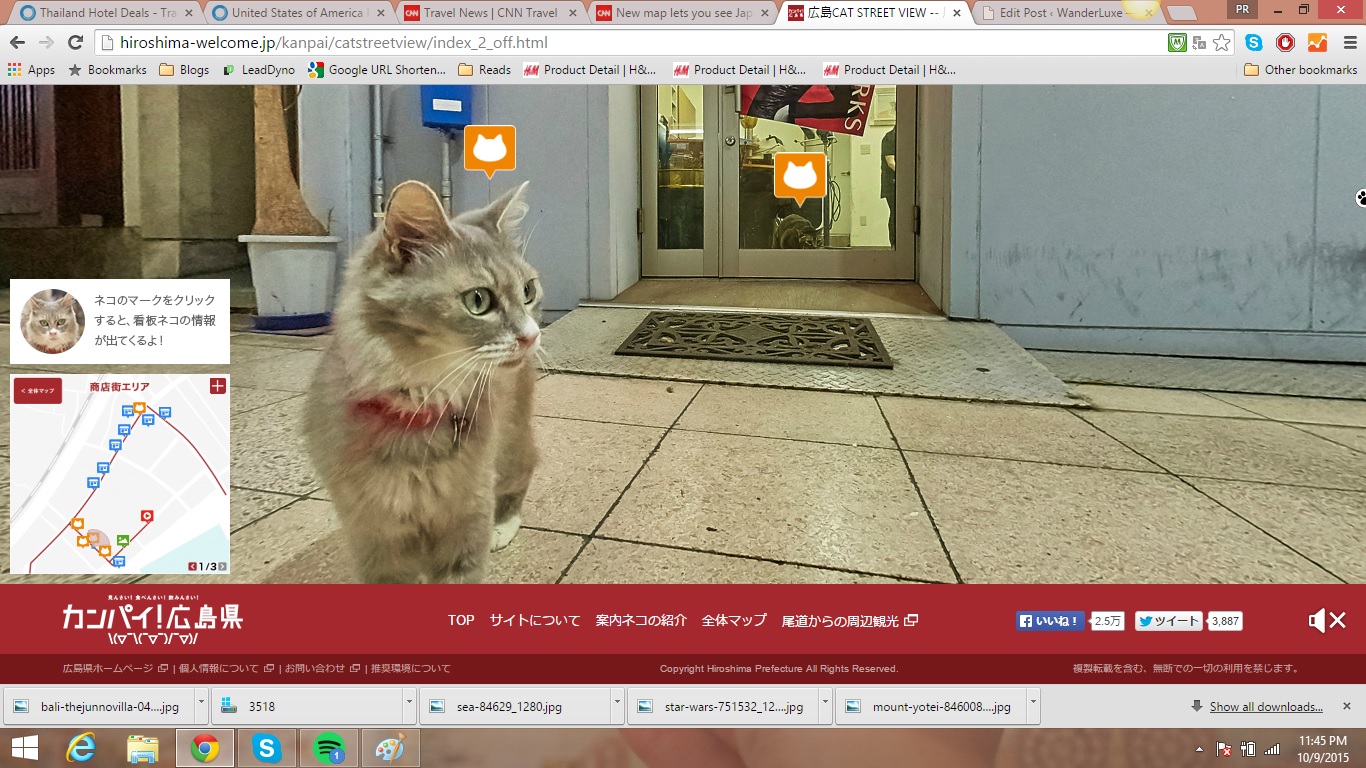 Who: Soft kitties, warm kitties. Little balls of fur.
Where: You guessed it, Japan.
What: Ever wondered what cats are doing when you're not looking? Now you can watch them… being cats… but also hang out with them in a rather creepy sense. But they're cats so they probably won't care too much. This new website tool lets you explore Hiroshima from a cat's eye view. Virtual cats (that's you) can follow Lala, the "Manager of Backstreet Tourism" around the main shopping arcade and backstreets of Onomichi. That's one way to procrastinate at the office.
#2 The Force Will be in Niseko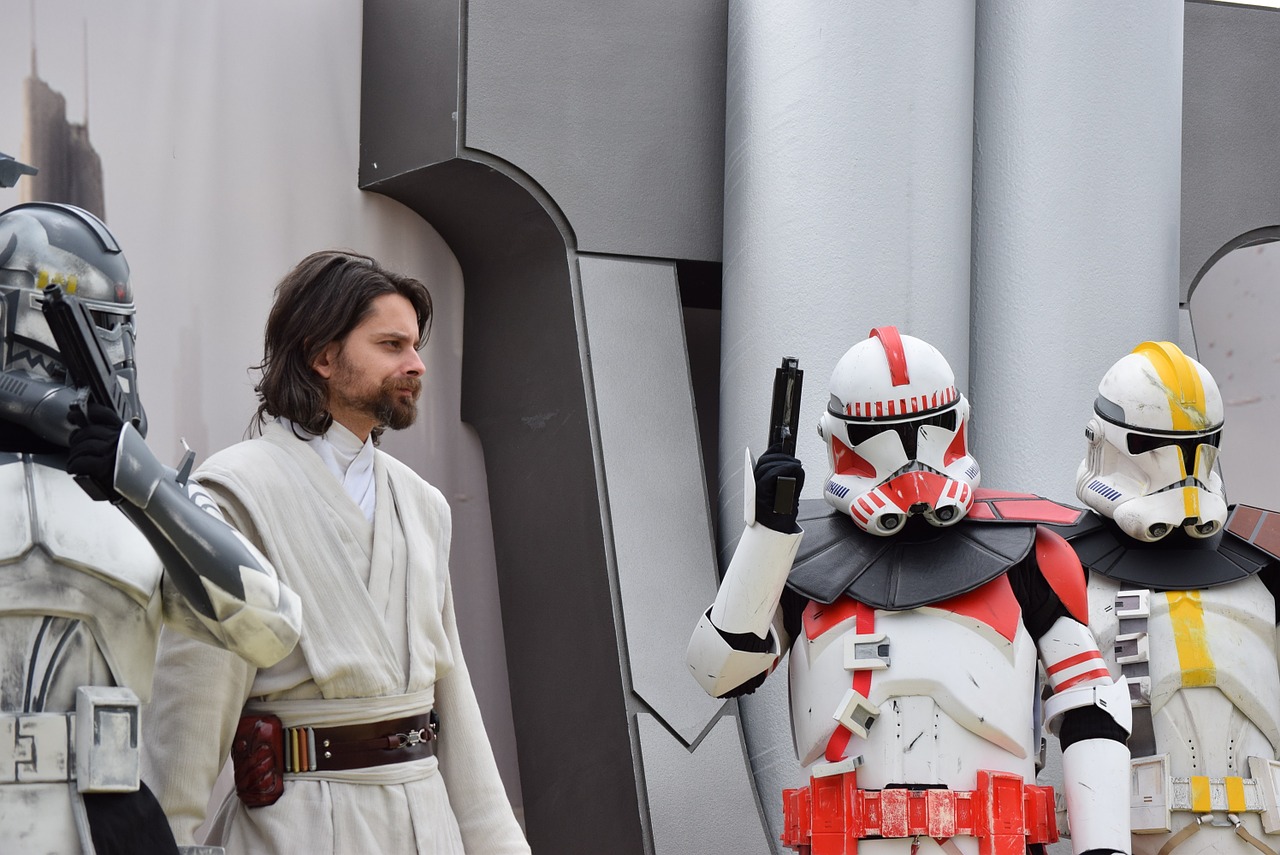 Who: Just a couple of nomads from a galaxy far, far away.
Where: Ki Niseko in Abuta-gan.
What: On October 3rd, the 501 Legion group, the "World's Definitive Imperial Costume Organisation", will be visiting (landing in?) Ki Niseko, one of our most popular Niseko picks! The group brings along a Stormtroopers, Sith Lords, Clone Troopers and bounty hunters in the lobby for just 45 minutes at 9am. Fancy they've got a battle or something to rush to after.
#3 Pencil it in: Thailand in December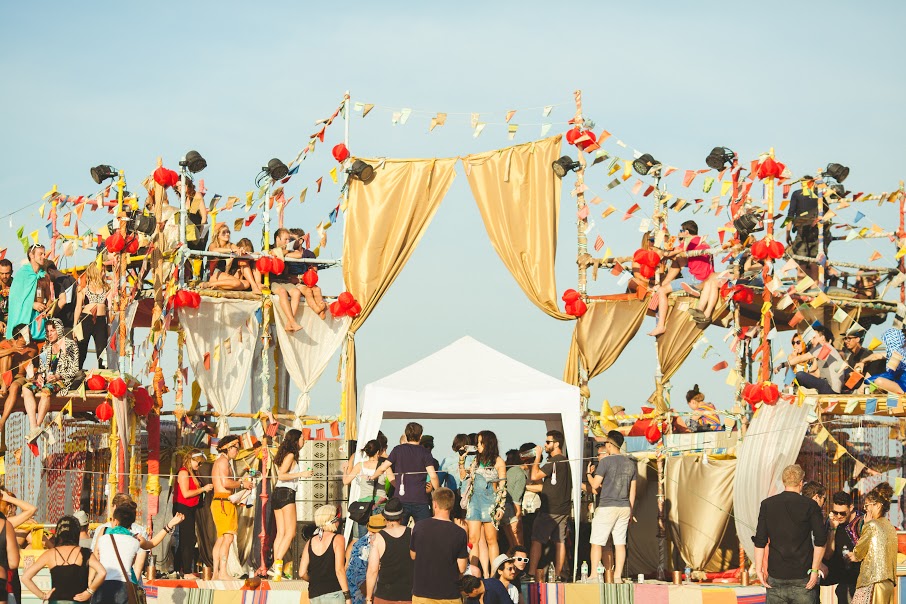 Who: Festival followers around the globe.
Where: The Fields at Siam Country Club in Chonburi, 150 km southeast of Bangkok.
What: Thailand's globally conscious and eco-friendly festival Wonderfruit is back for its second year. To be held from December 17th to the 20th, the Wonderfruit festival includes musical acts like The Faint, The Submotion Orchestra, Howie B, and Desktop Error. Okay, so they may not be household names or anything, but why say no to a fun outdoors festival in Thailand? There will also be a light and sound performance…
#4 This Guy Cracked Open a Hotel Safe
Who: A security expert named Jim Stickley.
Where: Horseshoe Hotel in Bossier City, Los Angeles.
What: With just a screwdriver and a makeshift lock-picker from his keychain, Stickly successfully manages to crack open a vaulted safe, and then shuts it back as if nothing ever happened. First he unscrews the nameplate on the safe to reveal a physical lock which he then wiggles open. That's some alarming stuff and what's really worrying is how he shuts it back as if nothing ever happened. Back to stashing our cash in socks then. Kids, don't try this at hotels.
#5 What's up, Nomads?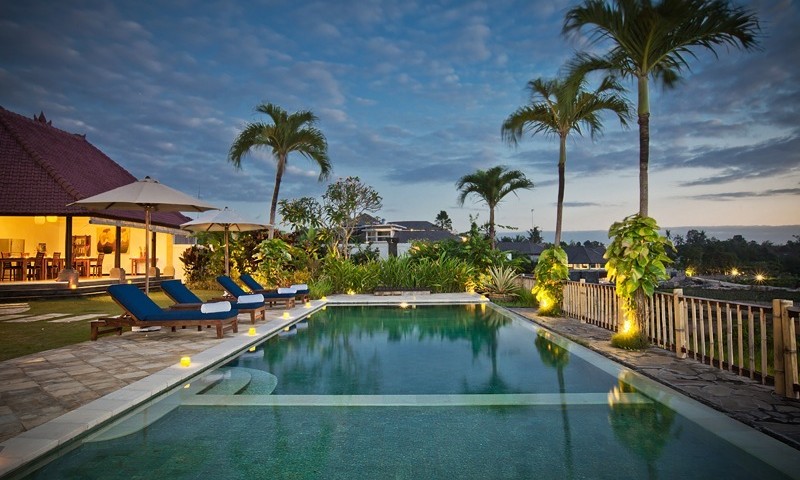 Who: Anyone looking for affordable luxury in Bali.
Where: Junno Villa in Canggu.
What: One to five bedrooms from just USD 175! This week we're all about booking views instead of booking trips, so ending the week with a introduction to Junno Villas is highly fitting. From your villa you're treated to 180-degree views of Canggu's landscaped paddies. Your week-long holiday home features  towering vaulted ceilings, teakwood interiors coupled with white linen, marbled flooring, earthy hues and traditional Balinese rattan furnishing.
How will you be spending your weekend?