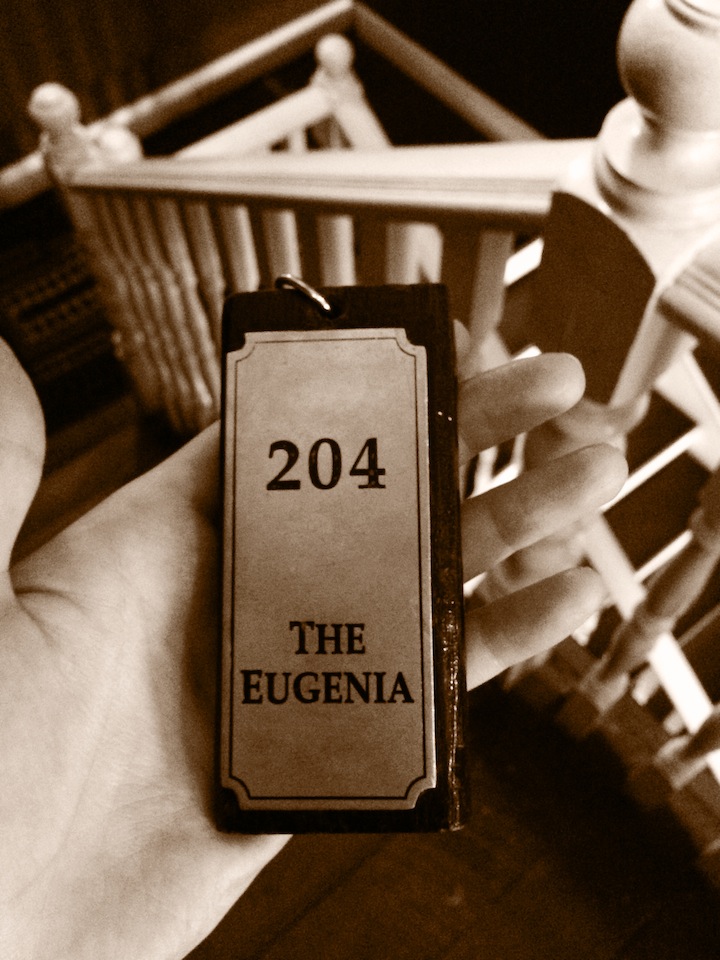 Happy Thursday Nomads! Show of hands, or rather likes – how many of you love things with some historical importance behind it? Hopefully quite a few of you do and if you're planning a holiday soon, look no further than The Eugenia on The Luxe Nomad's flash page!
Described as a rare gem in the city of Bangkok, The Eugenia was built as a home-away-from-home for travellers; once you cross its beautiful threshold, you could almost believe you've stepped back the colonial era! Filled with antiques, art and culture, The Eugenia is definitely one of a kind, but we'll let Celebrity Nomads Jocelyn Luko and Anthony Sandstrom (who stayed there recently) tell you why you shouldn't miss out on this lovely Bangkok secret!
1. Arrive in Style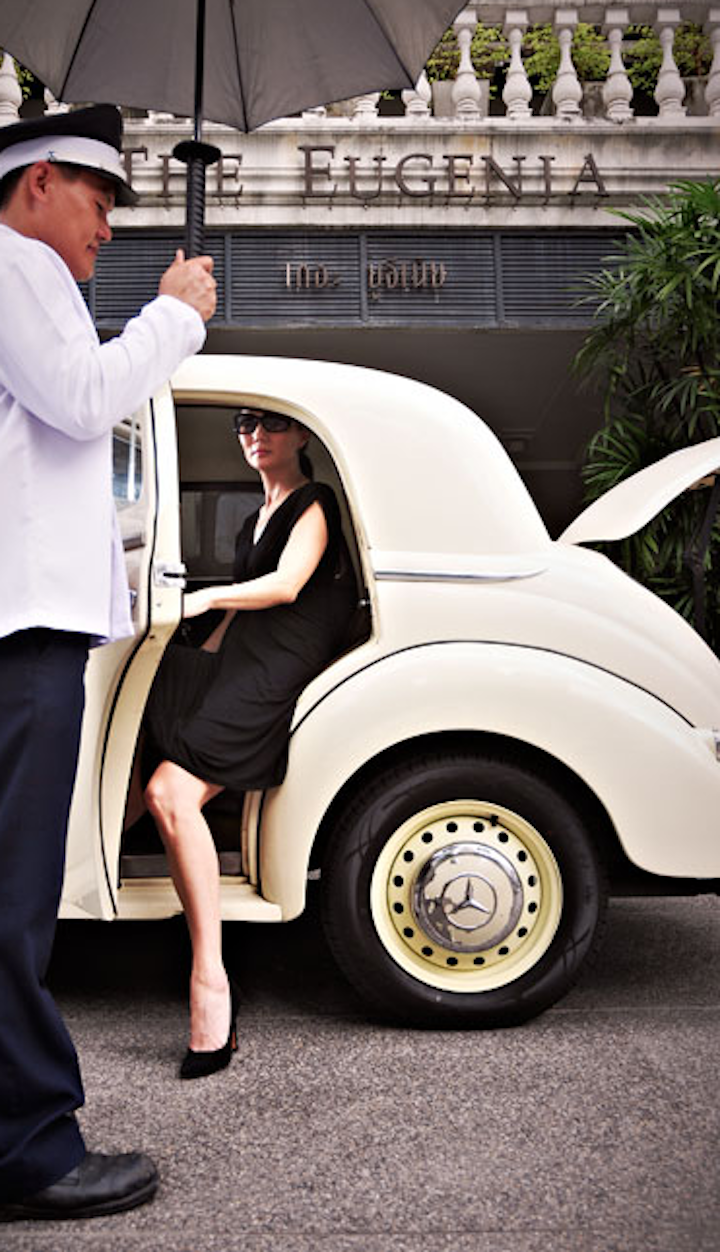 Have you ever wanted to arrive at a hotel or a restaurant and come out of the car feeling like a celebrity? Why not experience the feel of a VIP by arranging an airport transfer or a dinner ride in one of Eugenia's vintage 1953 Mercedes Benz W170 or Daimler Limousines? You will definitely feel the star quality in the Daimler as it is one of only two in Thailand!
Jocelyn & Anthony say: "This is the place for someone who appreciates romance, history, tradition and timelessness."
2. Eat Like A King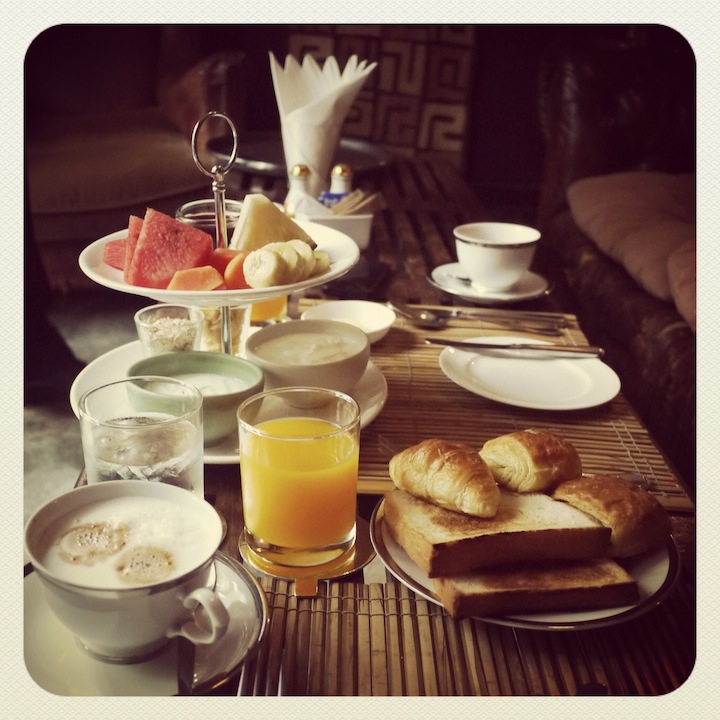 Dine at D.B Bradley, The Eugenia's colonial restaurant, which has won the Thailand Tatler award thrice for the best restaurant in Bangkok. Inspired by the life of D.B. Bradley, a missionary from the West who settled down in Thailand, you can expect nothing less than delicious, cross-cultural gourmet delicacies. If you don't feel tempted to give Bradley's a shot, hopefully their signature dishes will. We love their Lamb Shank that has been braised for 3 days, roasted Snow Fish with Butternut Squash and their famous 500 days Wagyu beef tenderloin in Miso broth and classic french soup. You might want to wipe that drool now.
Jocelyn & Anthony say: "The food was delicious and service was perfect!"
3. Lounge Away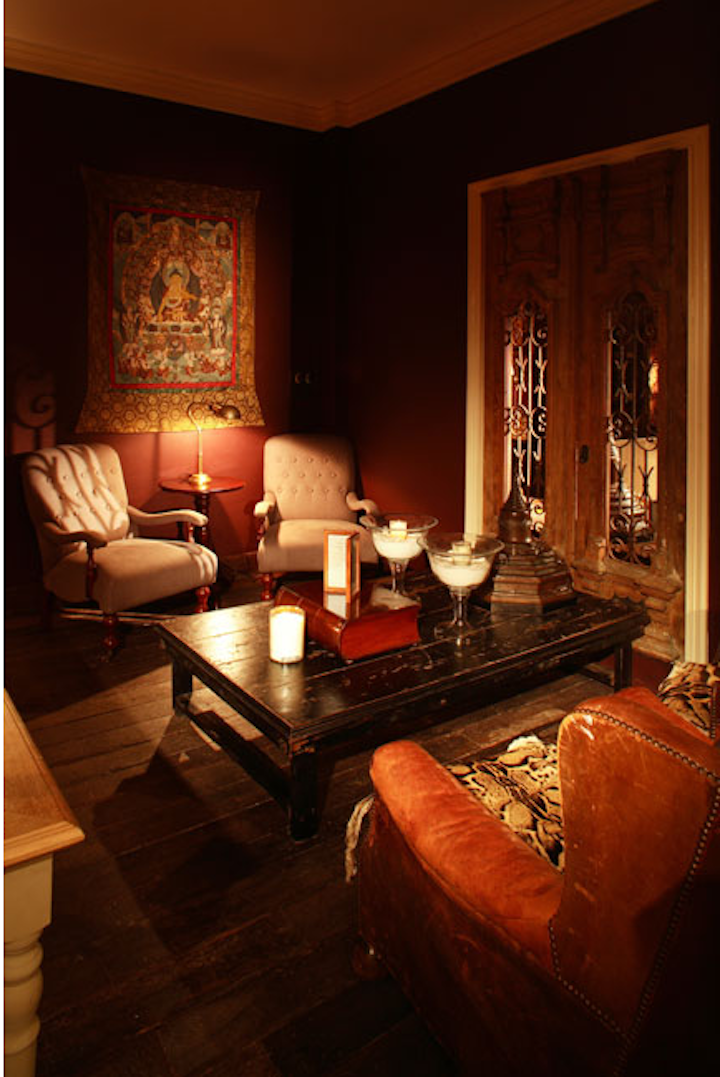 The Zheng He Lounge is an essential pit stop for all travellers to make. The lounge is named after the Great China Voyager Zheng He who navigated the oceans for 28 years searching for antique pieces with his father. The Zheng He Lounge is the perfect spot to sit, drink, unwind and indulge in a few tapas.
Jocelyn & Anthony say: "It felt like a home-away-from-home and like no other place we've ever been. It truly is a special oasis taking us back into time in the middle of Bangkok!" 
4. Relax With Some Bubbles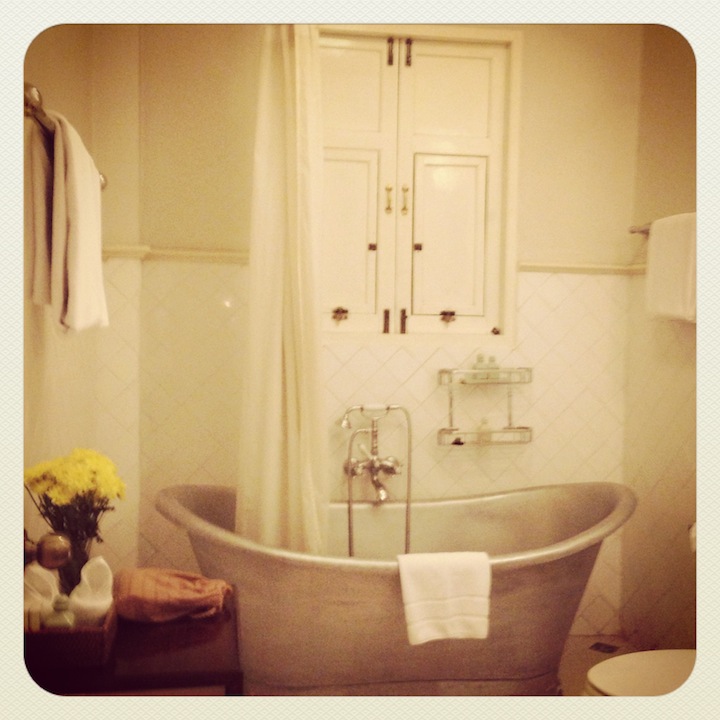 At the end of the day, there is nothing better than relaxing in a bubble bath to relieve those muscles for the next day's adventure. But The Eugenia's bathtubs are no ordinary vessels of relaxation! With only 12 bathtubs in the hotel, 6 are made from aluminium and the other 6 are made from copper; with each bathtub taking 8 months to make and individually hammered into shape. You're not just sitting in an ordinary bathtub; that's art, dear Nomads!
Jocelyn & Anthony say: "The attention to detail in all their decor was amazing, and the four-poster beds were so comfy, cozy and romantic!"
5. Party!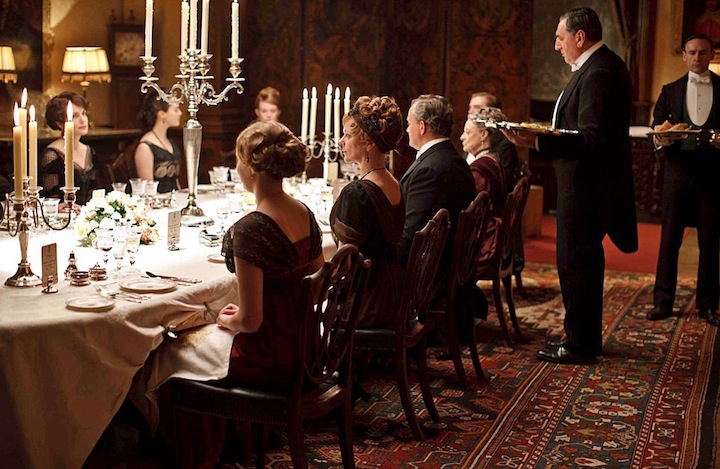 The Eugenia is located in the heart of Bangkok so it's the perfect place to plan a party. Why not get into a theme with the rest of the hotel and plan a period/colonial gathering? The Eugenia will help plan the party, all you need to do is find the guests, dress up according to your theme (we love Downton, just so you know), have an open bar and live DJ, and you're good to go for the ultimate party experience!
Jocelyn & Anthony say: "The most striking thing about The Eugenia is its authenticity of the antiques and decor. We loved everything about it – so romantic and unique, we're definitely staying again when we're in Bangkok!"
There you have it folks, but just in case you're hungry for more, here are Jocelyn & Anthony's top Bangkok tips.
Things to see/do: Floating market, night market in Silom, eat loads of yummy Thai street food, get an amazing Thai massage.
Party at: Bash night club on Sukhumvit Soi 11.
Avoid: Getting ripped off by taxis! Always make the taxi driver use the meter.
What to pack: Since Bangkok is quite hot, pack light and comfortable clothes, shades and your swimmers if your hotel has a pool.
Photo credit: dead-line