We're not kitten around right meow. While we know many cats that absolutely dread bath time, one special kitty absolutely adores the water. Meet Kuli, the one-eyed surfing adventure cat that loves riding the waves in Honolulu.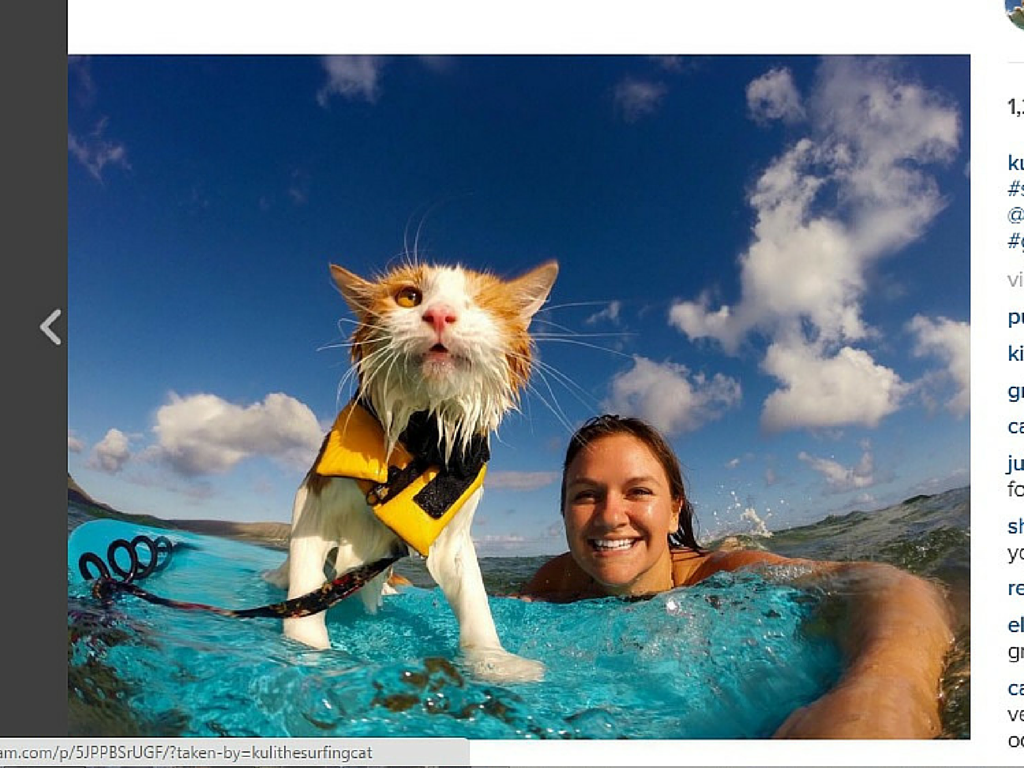 Two roommates named Kriista Littleton and Alexandra Gomez adopted the one-eyed feline when he was just six months of age. They named him Nānākuli which means "to look blind" in Ōlelo, the Hawaiian language. Kuli was malnourished and weighed less a pound, with a bad eye infection that resulted in him getting his eye removed.
"In the first month we were concerned that our new friend was not going to make it," Littleton told the online platform Adventure Cats. "We think part of the reason Kuli is so tolerant of water is because he had to have frequent baths due to his messy health issues."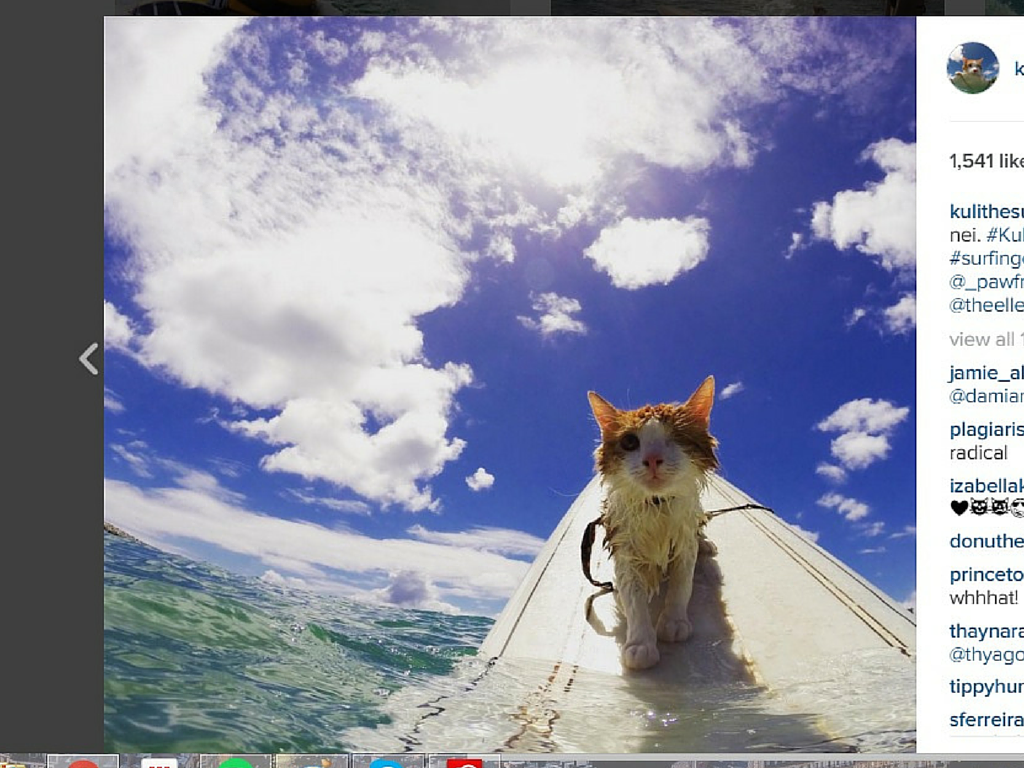 Then it came time for Kuli to live the life. The two girls helped Kuli learn how to swim by dressing him in a life jacket. "His first time in the water, we just let him float on the board by himself near the shoreline and I would paddle around with him," Gomez told ABC.
The kitty grew more confident overtime, and after surfing on his humans' longboards, got his very own boogie board! Now Kuli only wears his life jacket from time to time.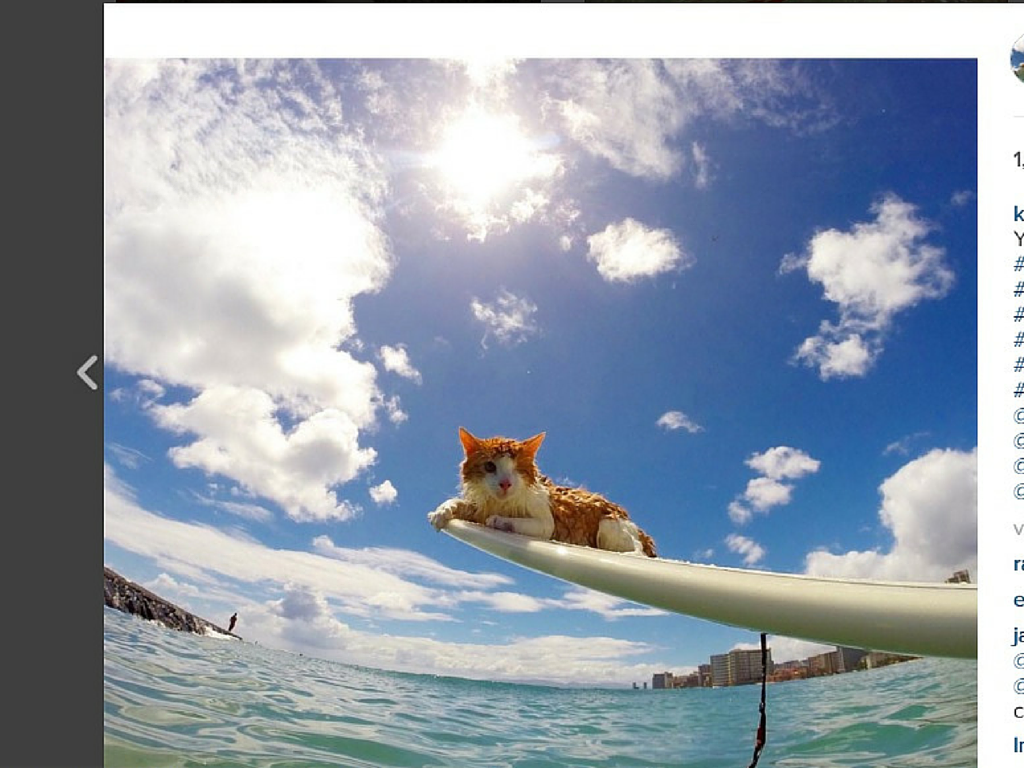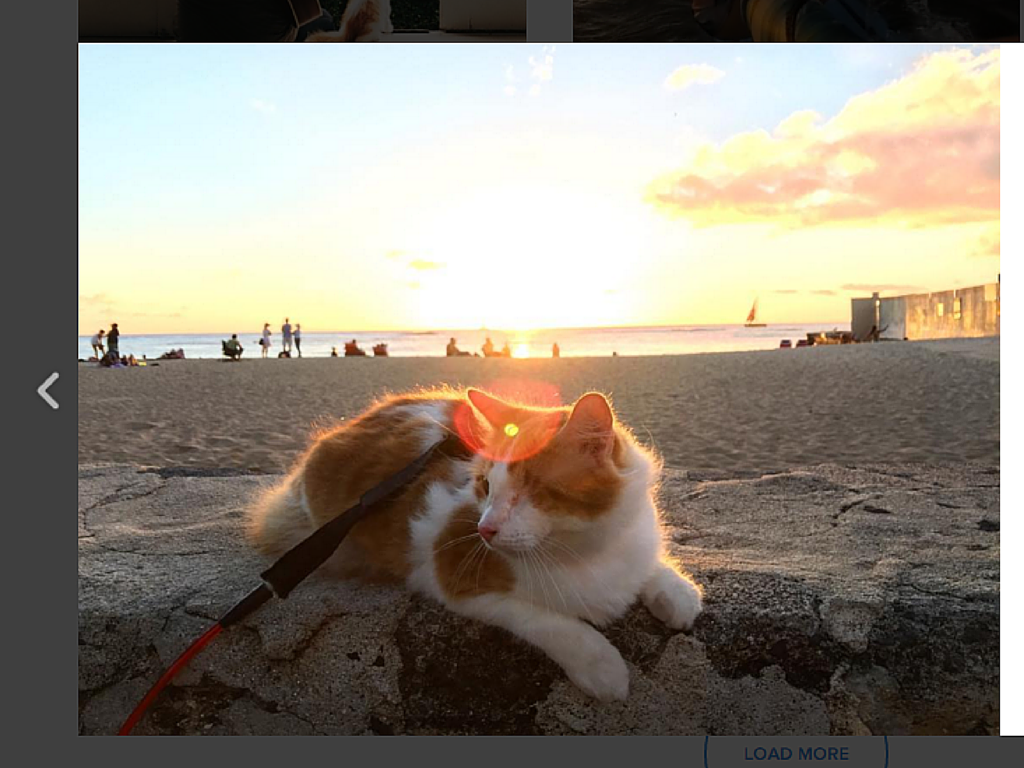 We love our furry nomads and sometimes, they even out-nomad us! If you can't (or won't) travel without your pooch, there are dog-friendly destinations you and your best friend should look into. Or maybe you're not really a people person… then you'd love these safaris in Asia that'll take your breath away (no, not because the smells). And if you're looking to do some good, here's a guide to ethical elephant sanctuaries you can visit.
Place paw here for your adventure. 
Picture credits: @kulithesurfingcat