When it comes to hot springs, it's not only Niseko who can boast having some of the most picturesque in the world; New Zealand, being the hotbed of volcanic activity that it is, has literally hundreds. With Earth Day just around the corner, we've narrowed it down to six — perfect to soak up the natural beauty of the country and this wonderful planet we call home.
Read Also: Onsens in Niseko: Hot Springs You'll Want to Jump Right Into
#1 Hot Water Beach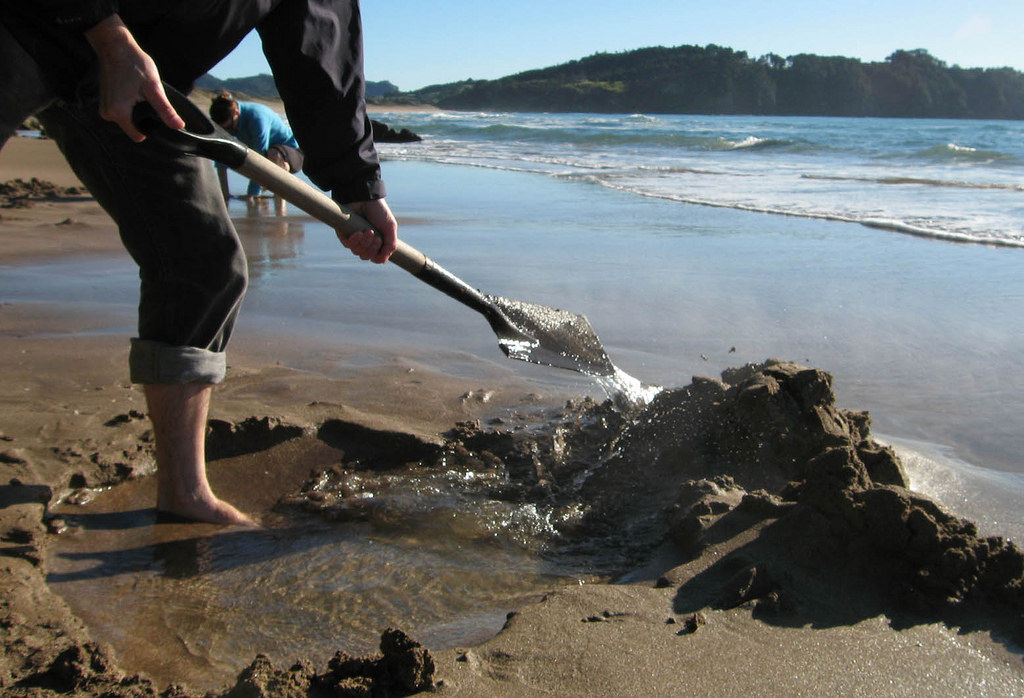 Where: Waikato, North Island
What: It doesn't get more simple than picking up a shovel and digging your own hole to reach the bubbling water that lays beneath the sand's surface. Best enjoyed with a group of friends (and staying into the night), Hot Water Beach is just that — hot water that fills up your little dugout while the waves crash just a few metres away. It's a bucket-list touristy thing to do so don't expect to be alone here, but sitting all warm and toasty as the sun sets is a must if you've got New Zealand on the brain.
#2 Kaitoke Hot Springs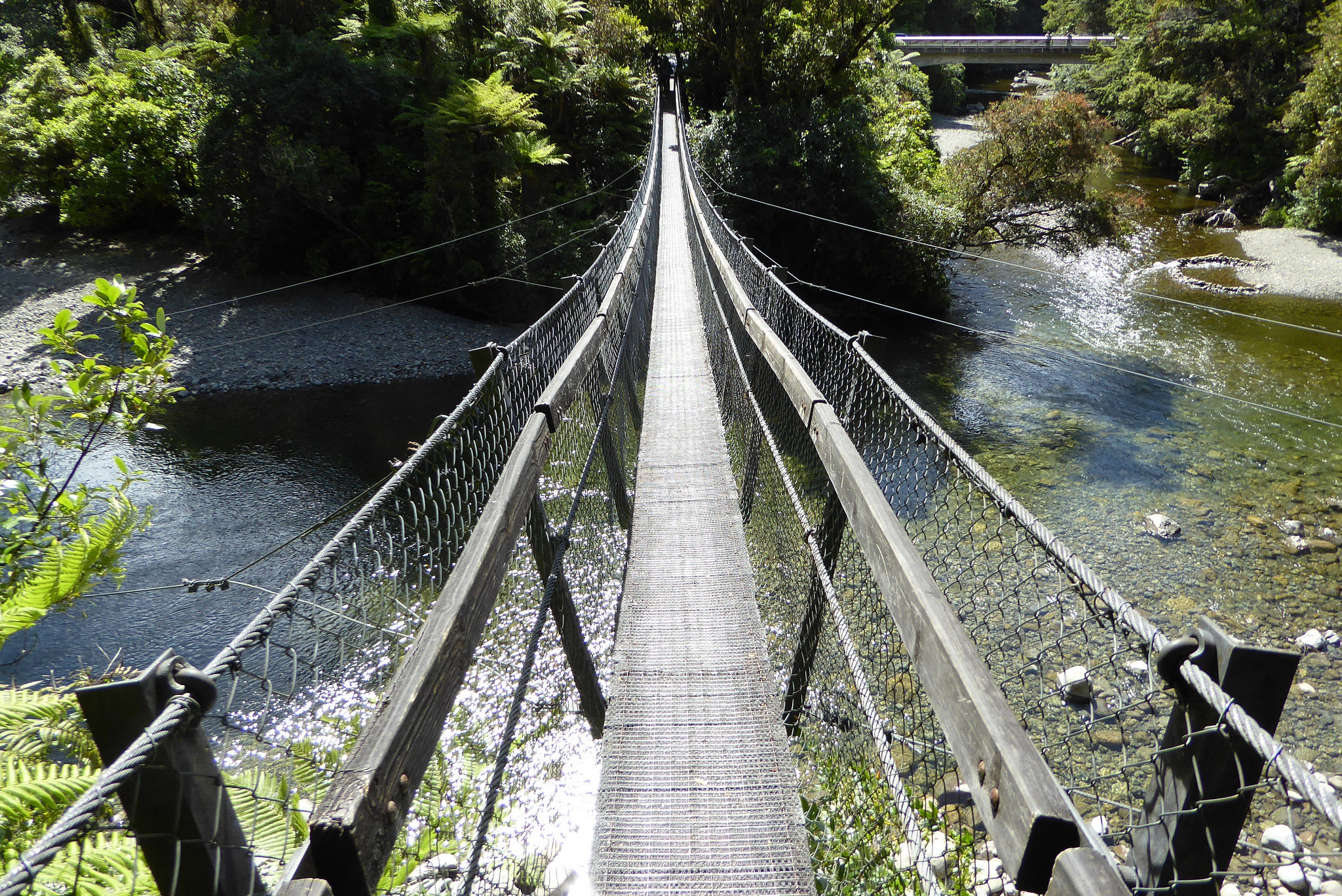 Where: Great Barrier Island, North Island
What: For those looking for an alternative to Auckland, consider flying or taking the 4-hour ferry from the capital over to Great Barrier Island which has a vibe thats all its own. The easy 1-hour walk from the trailhead at Whangaparapara Road will see you traverse the Kaitoke Stream as well as skirt alongside a swamp (on an elevated track of course) before reaching the natural hot springs in a dammed-up portion of the water. End the day with some fresh seafood at Tipi and Bobs which has the best view (and chowder) on the island.
#3 Onsen Hot Pools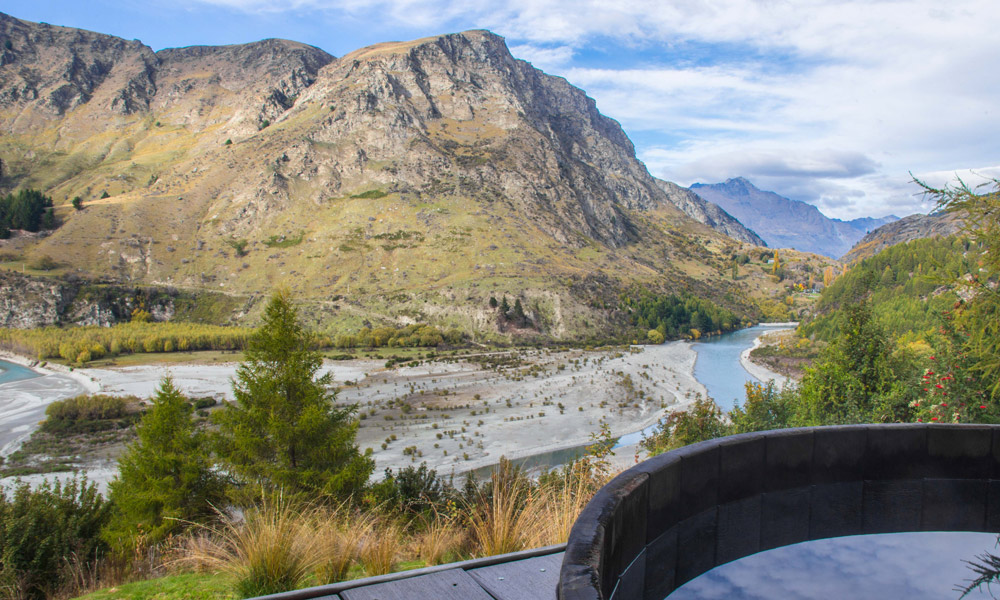 Where: Queenstown, South Island
What: Perched above the Shotover Canyon with a perfect vantage point to watch those Shotover Jets, the private onsens at Onsen Hot Pools accommodate up to 4 guests and have retractable glass front and overhead windows at the touch of button. The definition of heaven? An Otago Pinot in hand (we love the mushroomy, old sock taste) and the Milky Way electrified overhead.
#4 Hot Tubs Omarama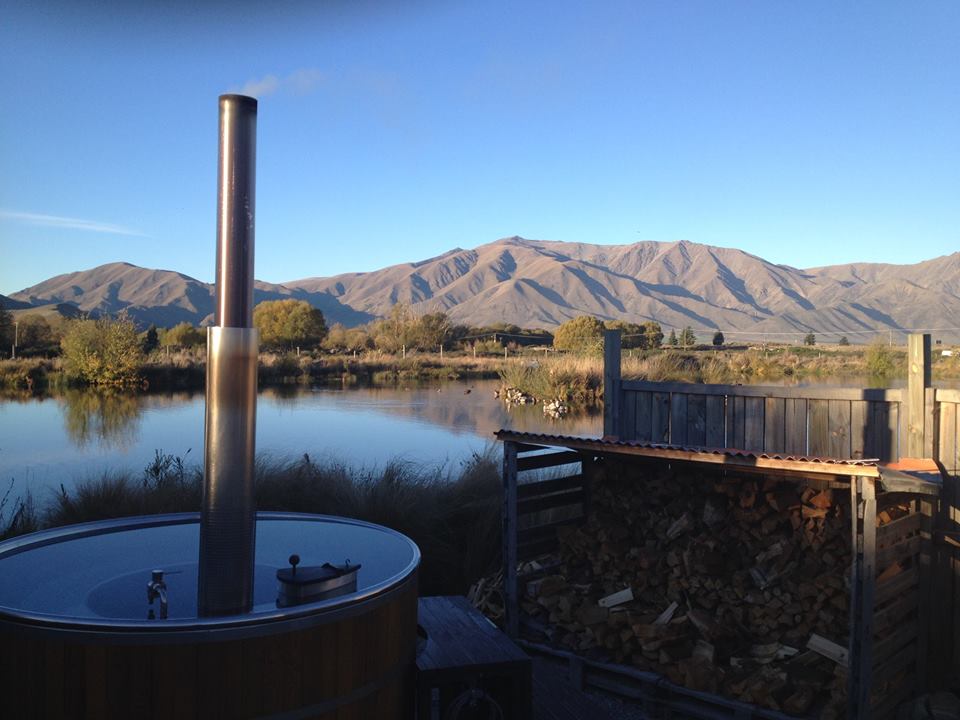 Where: Omarama
What: Halfway between Queenstown and Christchurch, this health conscious spa has 10 private spa suites with adorable outdoor soaker tubs and incomparable panoramic views of the upper Waitaki/Mackenzie Country scenery. Each tub is rentable for a 2-hour period (day or night) and is heated by a wood-burning firebox submersed in the water. If you're planning a visit to Mt. Cook, it's only a 90-minute drive away, and the tubs also offer sauna and massages if a soak just won't cut it.
#5 Kerosene Creek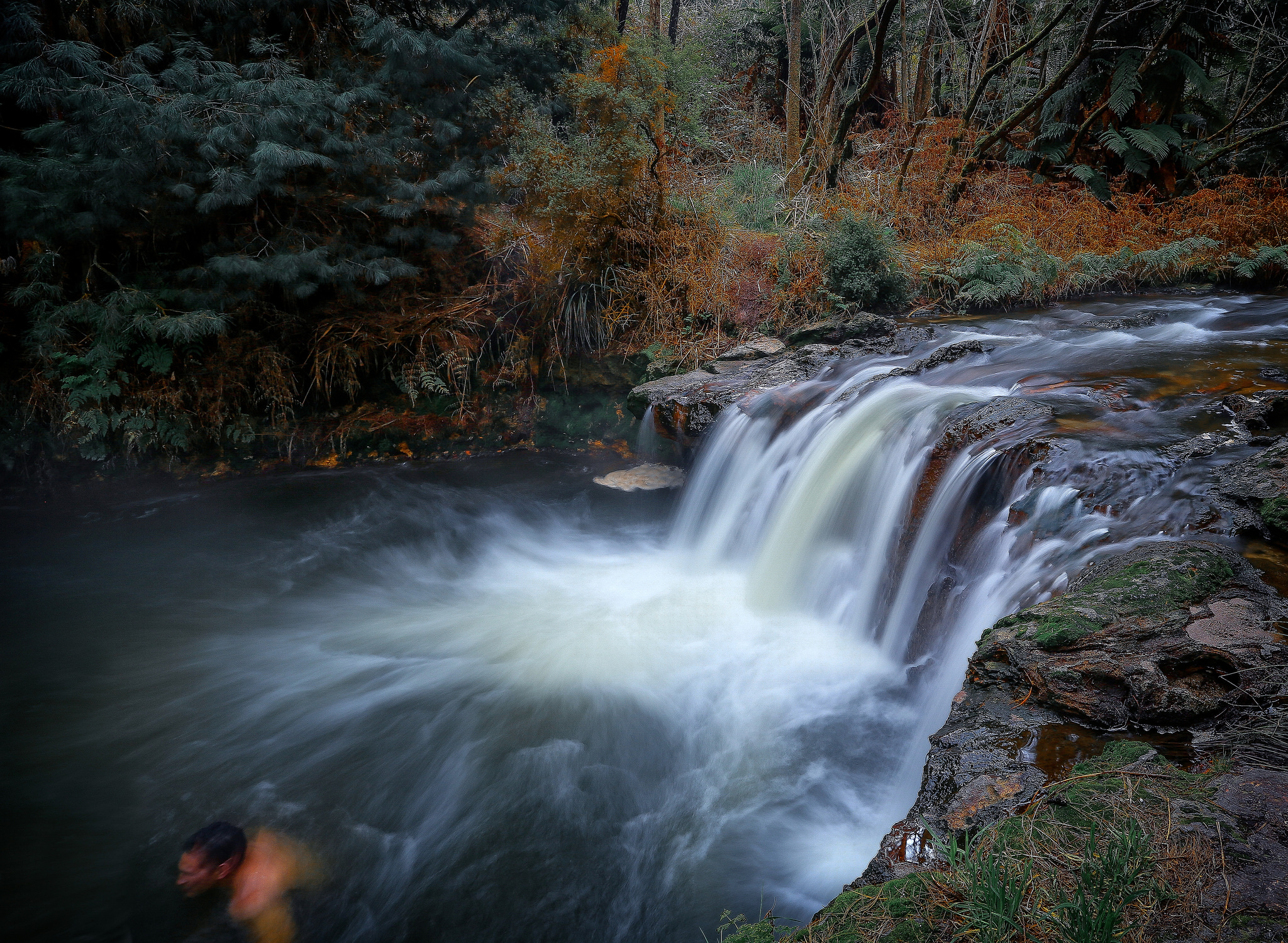 Where: Rotorua, North Island
What: Head south from Rotorua towards Taupo on State Highway 5 for about 30 min. After passing the turnoff to Murupara on your left and Lake Ngahewa on your right, turn left onto the gravel Old Waiotapu Road and follow it for about 2.2 km until you see a grassy area on the right (likely with some other cars parked there). Walk down the short trail to the creek and be rewarded with a pristine hot spring -fed creek and waterfall that allows you alternate between hot and cold.
#6 Welcome Flat Hot Pools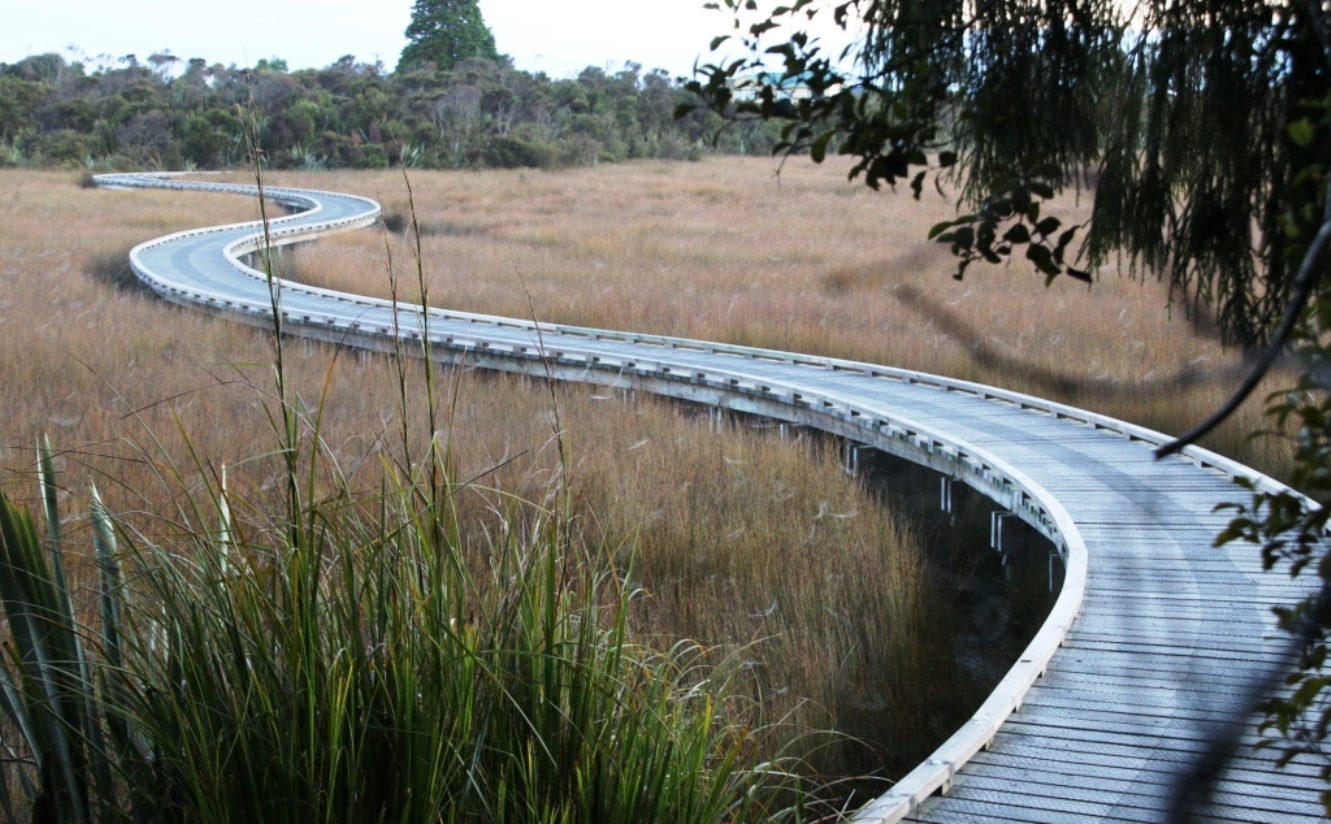 Where: 20 km South of the Fox Glacier, South Island
What: It's said that nothing good comes easy, and never has that been more true than getting to these four pools of varying temperature nearby the famous Franz Josef and Fox Glaciers. If you like your tramping (and love your hot springs) it's a 7-8 hour hike in, but there's an overnight hut to bunk down in just minutes from the pools. Surrounded by snow capped peaks and native forest, the view is one of the best in the country, and come avalanche season, many a bather has reported watching the snow roar down the opposite mountain's face (all while safely relaxing in geothermal bliss).
Wherever you may be this Earth Day…
Enjoy this little blue dot, there's only one.