Business or pleasure? For our Celeb Nomad Travel Broads Maddie Diehl and Brittany Leighton, it's both. While filming their own travel documentary around the world, The Luxe Nomad collaborated on a couple of stays around Asia. So, we checked in with Maddie for updates!
What's your documentary about? 
'It's a coming of age travel journey where we travel to 30 countries around the world, finding ourselves before settling down. What we want to show is a real documentary about taking chances and creating opportunities, and running (or flying) with it while we can.'
So that's 30 countries to squeeze in a year! Where have you been so far? 
'We started in LA in January and flew to Hong Kong, then we made our way to Thailand, Cambodia, Myanmar, Sri Lanka, Malaysia, Singapore, Laos, Bali and Australia.'
Which destinations are you most excited about?  
'Bali and Australia were definitely on the top of our bucket list, and they both exceeded our expectations with their beautiful beaches, amazing surf, delicious, healthy food, and super fun nightlife!'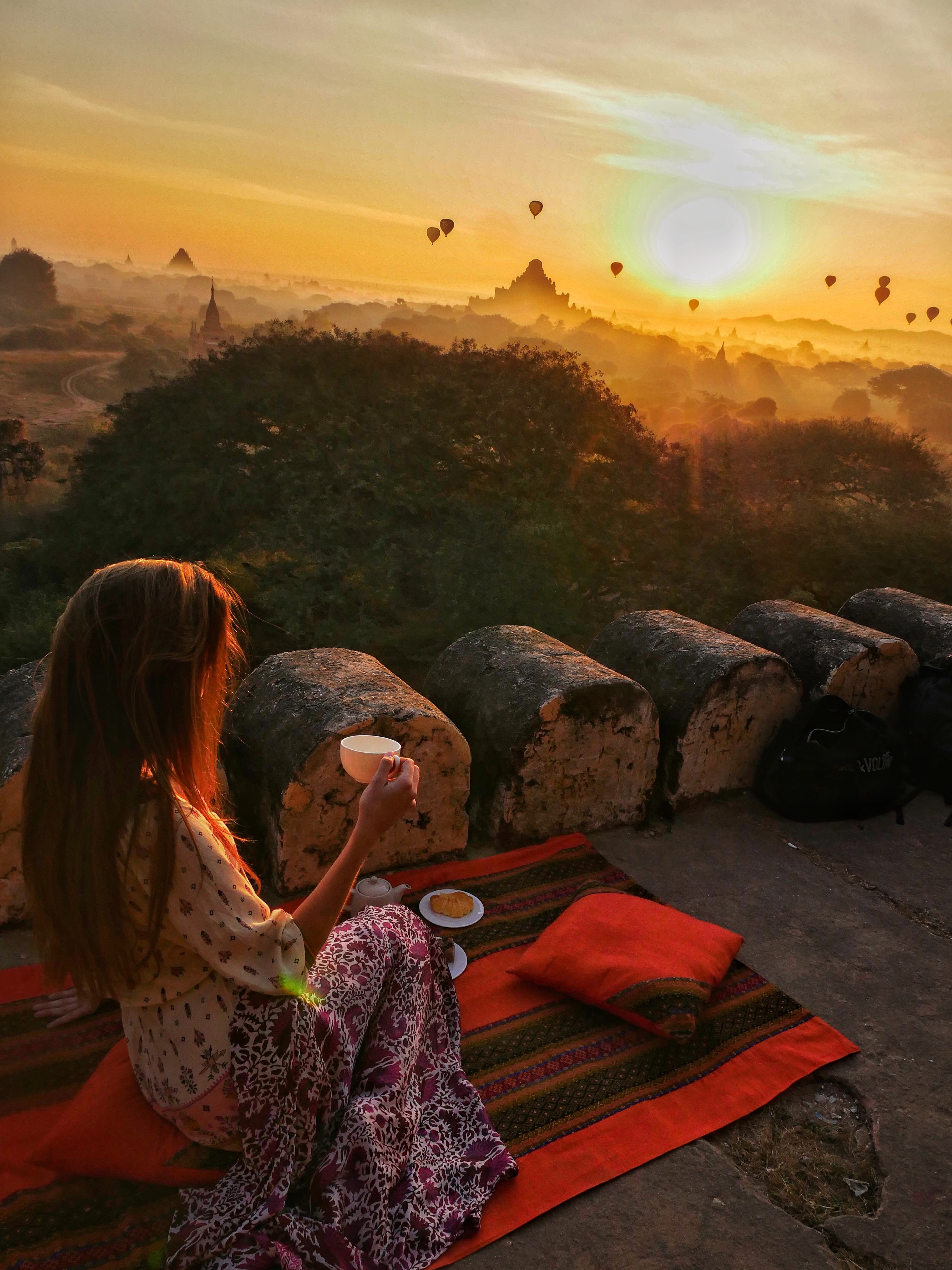 Got any good tips for documenting our travels on video? 
'I have two really important ones. The first, is to get raw footage of the scenery in a location. Whether it's the countryside that we see out the window of the car or the local people bustling around town, we wanted to make sure we really captured the culture and feel of each country!
The second is to film little confessionals one-on-one with the camera, just talking about the good and bad of your day. Honesty is everything, and you're not just creating a fantasy of the perfect trip.'
Travelling with someone for a whole year can't be easy. How has it been for you?  
'You definitely get to know them on a whole other level. I think it really helps if you're travelling with someone that's low maintenance, spontaneous, responsible and has street smarts. But it's okay to take a break from each other, and you don't always have to agree on everything. Brittany is more of a realist and she's better with managing her time, whereas I get over excited sometimes and try to see and do everything.'
What has been the most memorable part of your trip so far?
'The absolutely beautiful sunrises and sunsets that we have experienced in each country. Some of the most memorable and unique include: the sunrise in Myanmar with the balloons flying over the temples, the sunrise in Sri Lanka swinging on the rope swing over Dalawella Beach, the sunset in Laos while boating on the Mekong River, the sunset in Phuket while canoeing in Phang Nga Bay, and the sunset in Cambodia over Angkor Wat.'
Hong Kong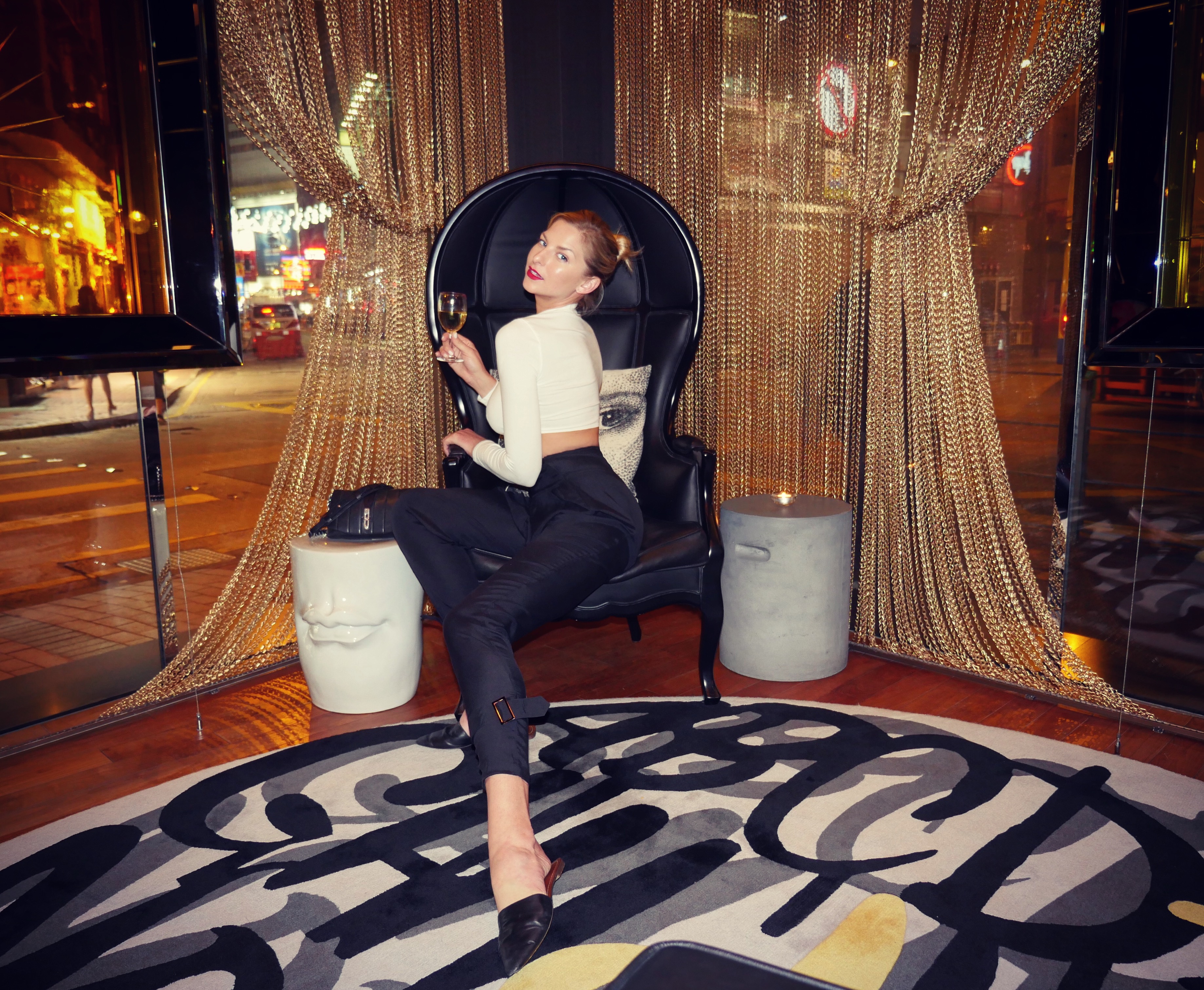 'J Plus by YOO has such an exclusive, chic New York vibe, with sexy silver beads draped along the tinted lobby windows, abstract art, and all these different-sized chairs. We had a really vibrant suite with so much space to plan out our documentary and get to work! Because of the central located in Causeway Bay, getting around for food and shops was so easy.'
Phuket, Thailand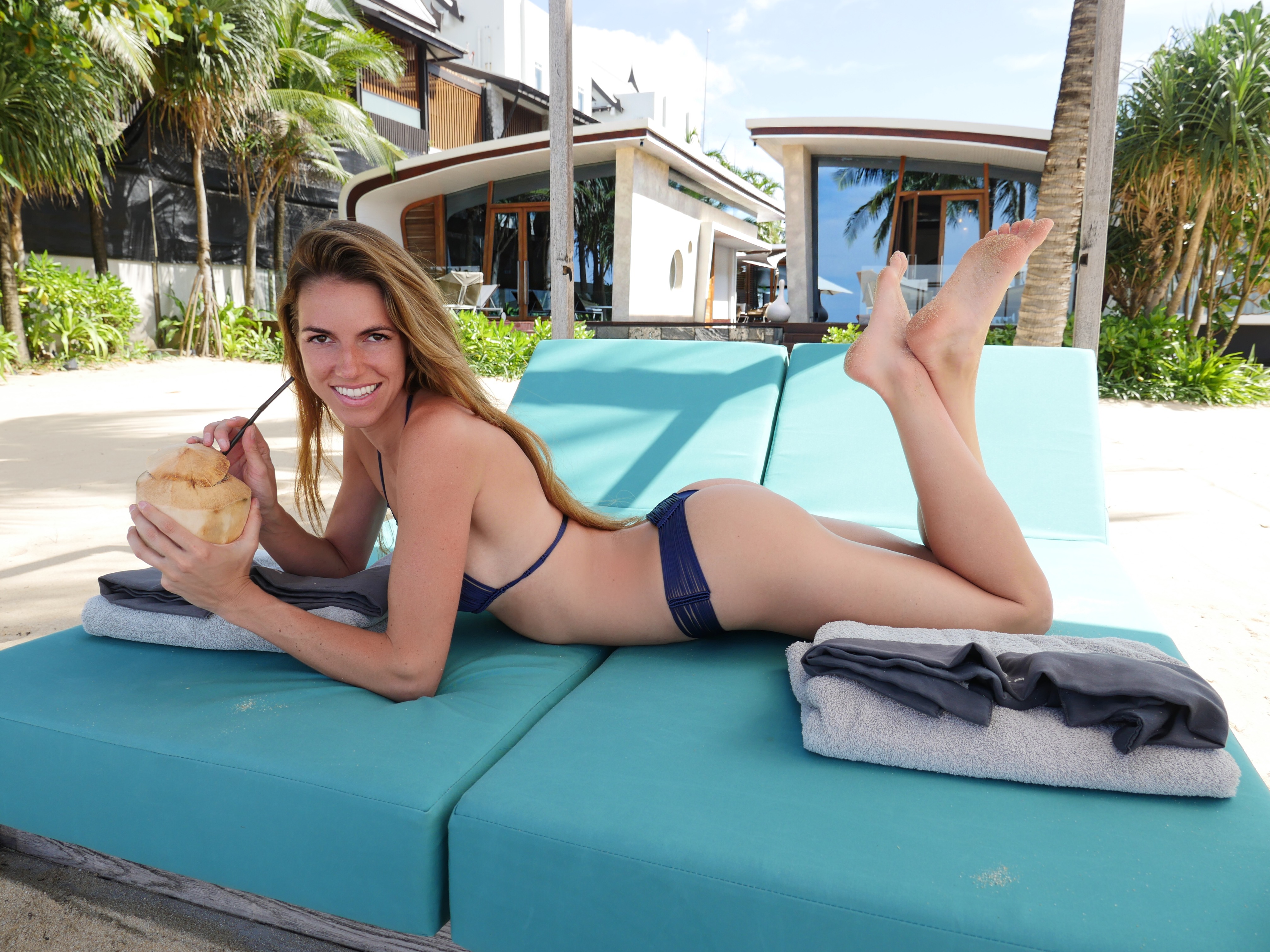 'We had never experienced anything like our stay at Iniala Beach House. Every time we opened up a door in the villa,  it was like walking through a fantasyland, especially when we discovered the personal spa room complete with massage beds and nail salon station! We're obsessed with the design of Villa Siam. Eggarat Wongcharit's organic modern architecture and whimsical cocoon beds, sofas, and swing chairs create such a serene atmosphere.
Sri Lanka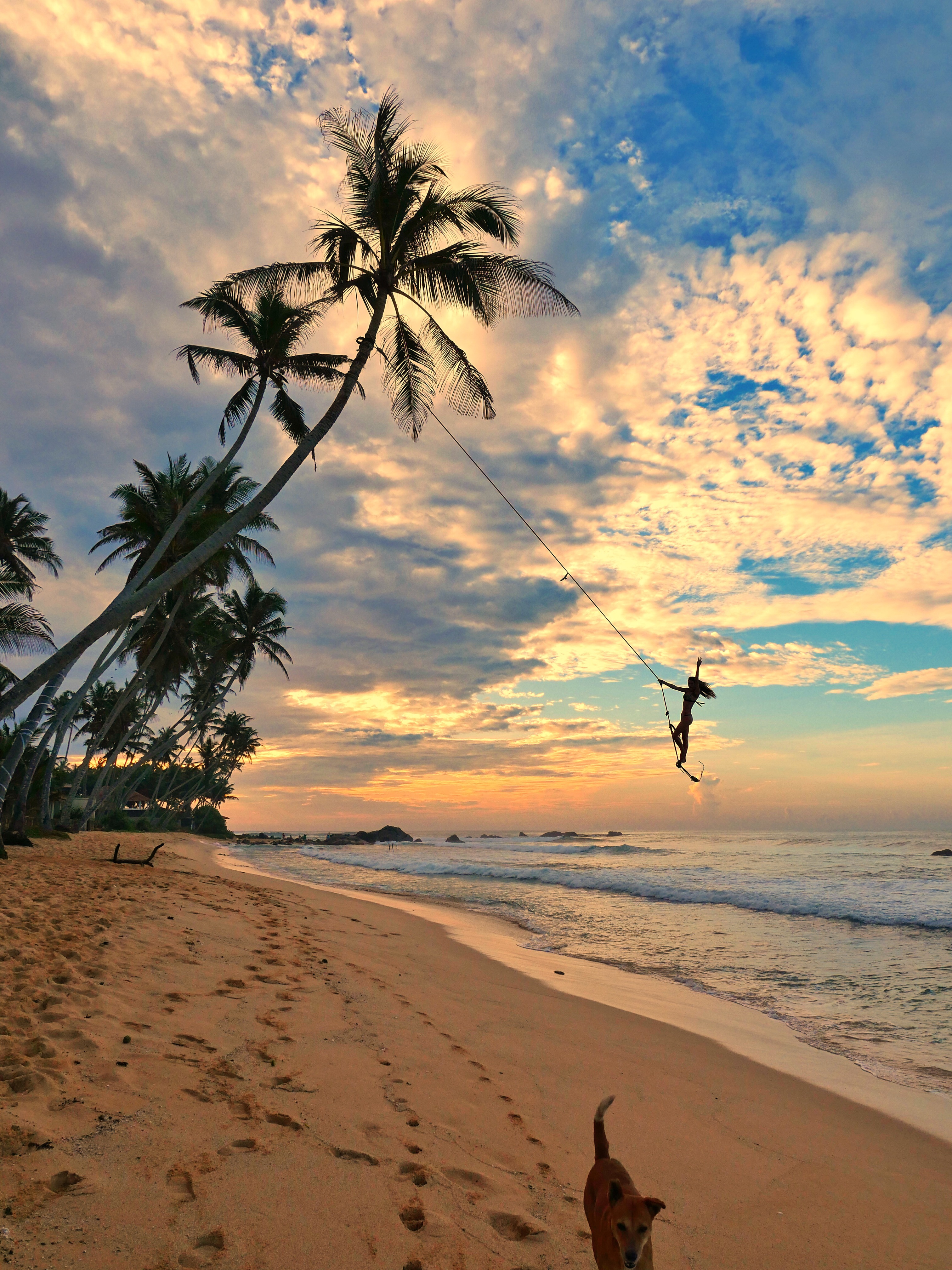 'Basically, Villa Ambalama was the ultimate seaside Sri Lankan sanctuary. It's like a work of art with all the antiques, beautiful doors and ornate bookshelves. And the chef was world class! I'm still dreaming of the seafood dinner he cooked up for us. We were also very excited to find that the rope swing we had seen in pics and were searching for, just so happened to be RIGHT outside the Villa on Dalawalla beach. We got some of our favourite pictures of the trip at sunrise swinging on that rope swing!'
Kuala Lumpur, Malaysia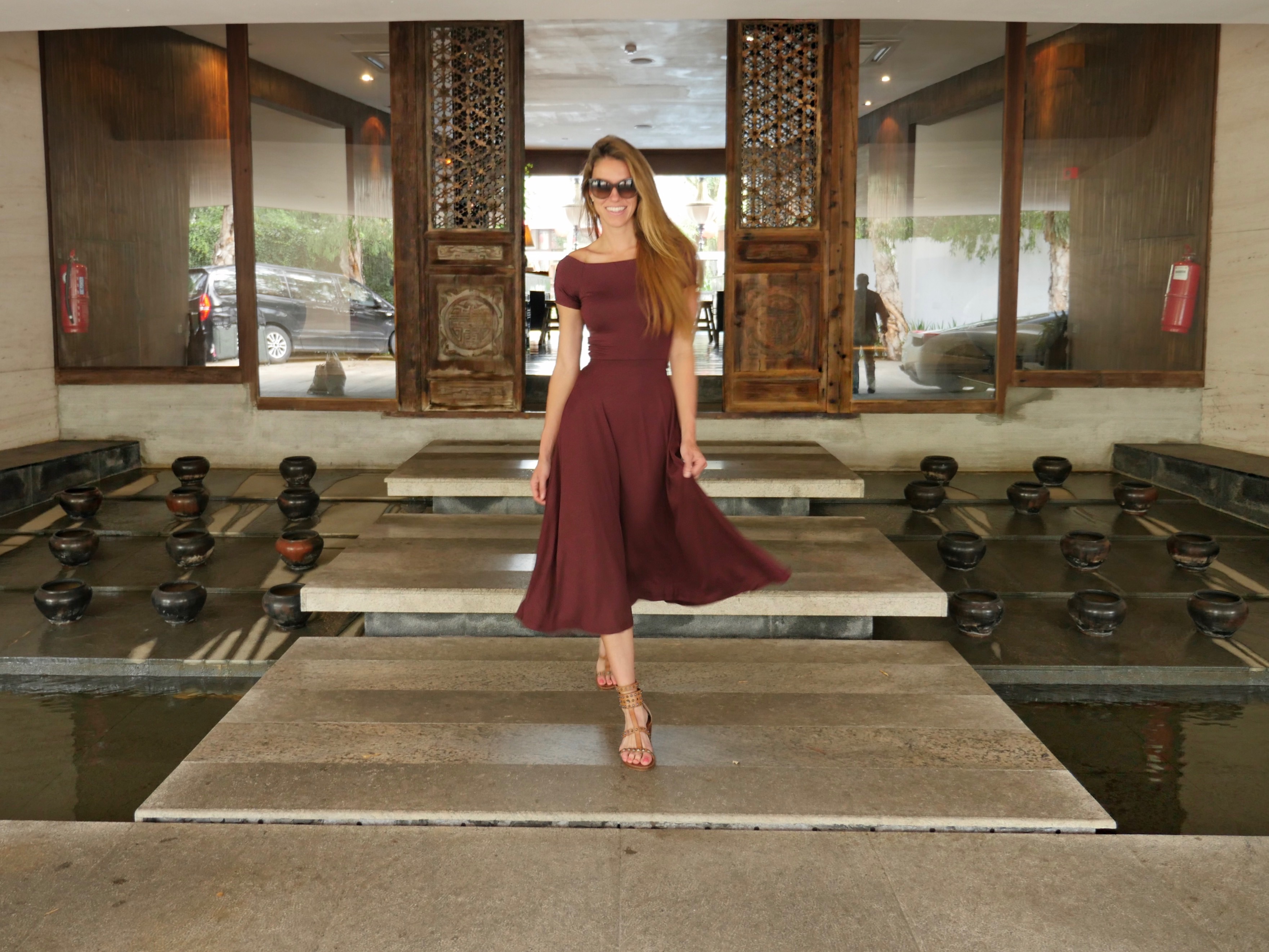 'We stayed just a little outside the city centre at a very tranquil oasis called Villa Samadhi. You walk in through a candle-lit pathway with streams of water on either side — a very different vibe than the city! We stayed in the Luxe Sarang Villa, which came with a full kitchen, dining room, large living space, his and hers sinks along with a personal plunge pool and rain shower.'
Singapore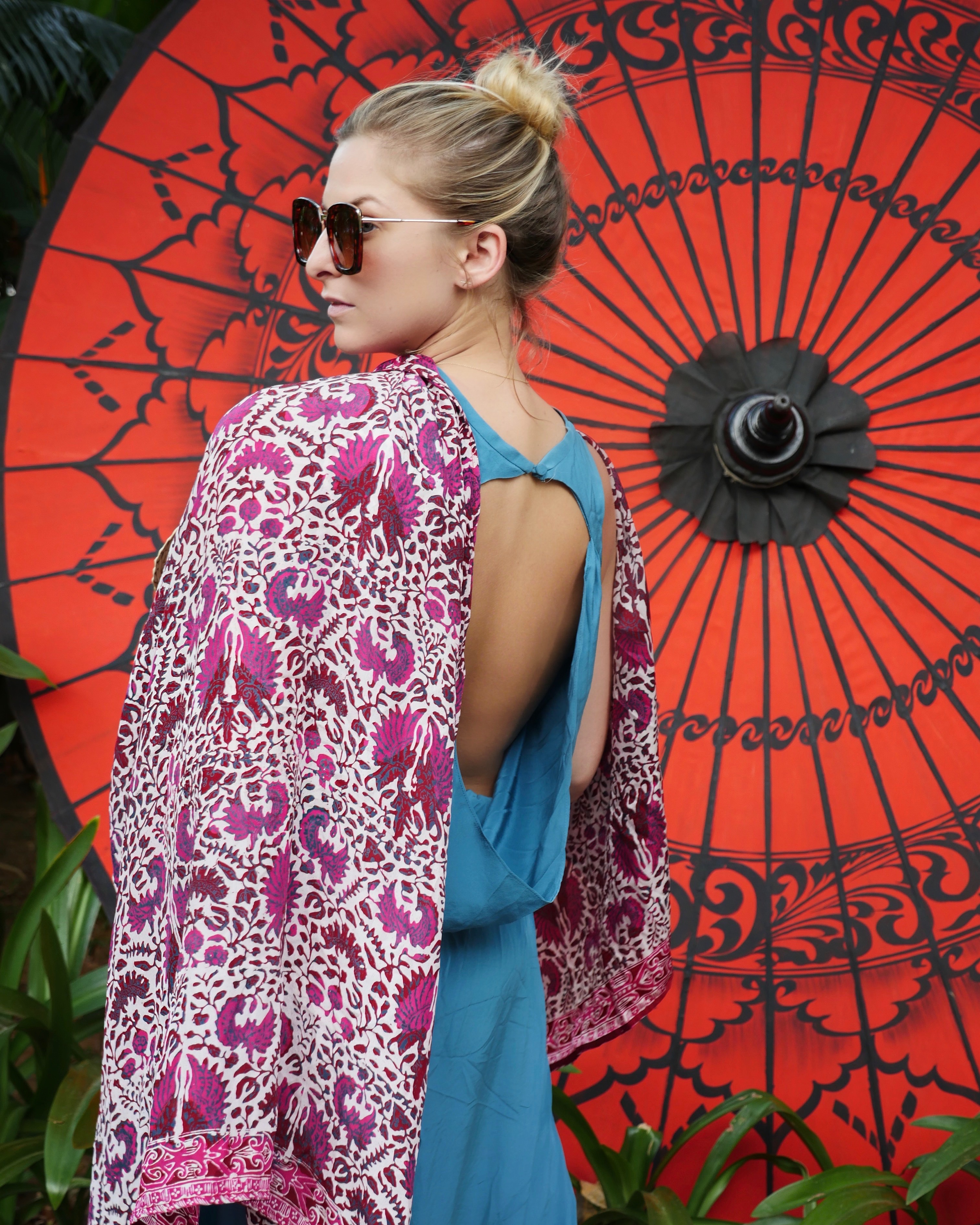 'Here we stayed at another Villa Samadhi, like a breath of fresh air amidst the city. This villa was decorated in white with leather accents and touches of copper. We had our own plunge pool and rain shower which made it quite a struggle to leave our little haven. Their onsite restaurant, Tamarind Hill, made it to the top of our list for favourite vegetarian dishes in South East Asia. You MUST try the cauliflower, tofu and veggie tempura curry with sticky rice. Wash it down with their very own lemongrass infused gin with tonic.'