Ubud is known for its jungles, waterfalls and paddy fields. In an island where food is practically a religion, the serene Ubud is where you to get to kick back and savour every bite. And with the spiritual wave washing over it, you're never short of a healthy meal alongside the best Balinese eats. We like these sundown spots for the best of both:
Read also: Instagram-worthy hipster cafes in Seminyak
#1 Hujan Locale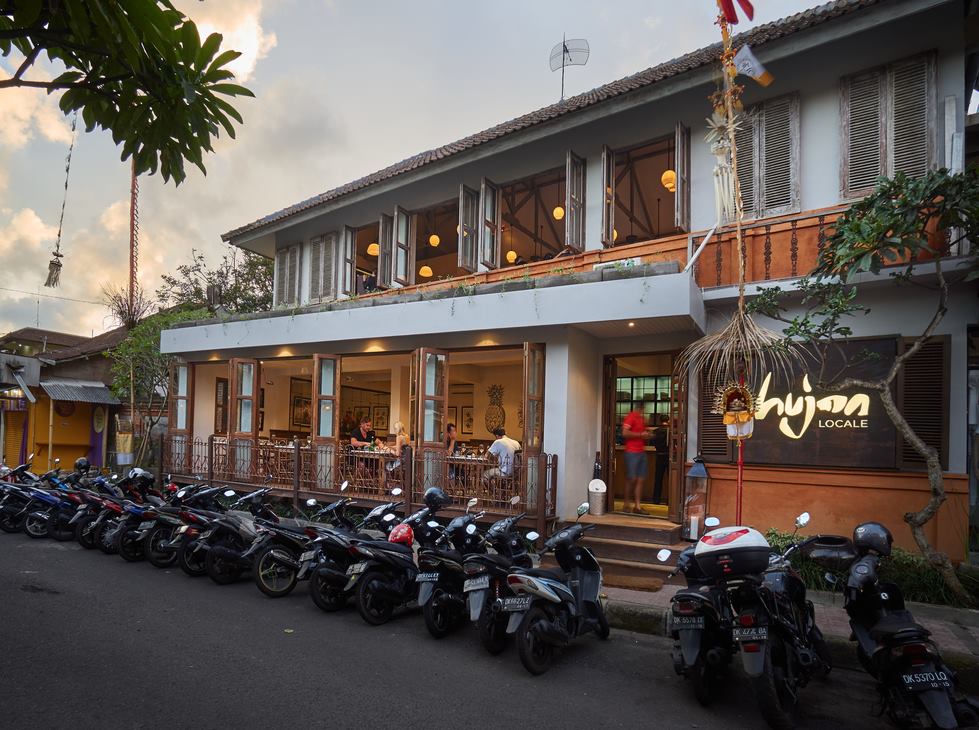 The folks that brought you Mamasan in Seminyak aren't leaving Ubud out of the fun. Hujan Locale pride themselves on having a close relationship with local farmers for the freshest produce, creating a menu of ginormous servings of asian and western cuisine alike.  We're not kidding, the portions are so huge that you could share (if you want to).
Order: The rendang with fried rice. Some say the best local food are found at the warongs, but this meal was just as good, although more expensive.
Address: Jalan Sri Wedari 5
#2 The Sayan House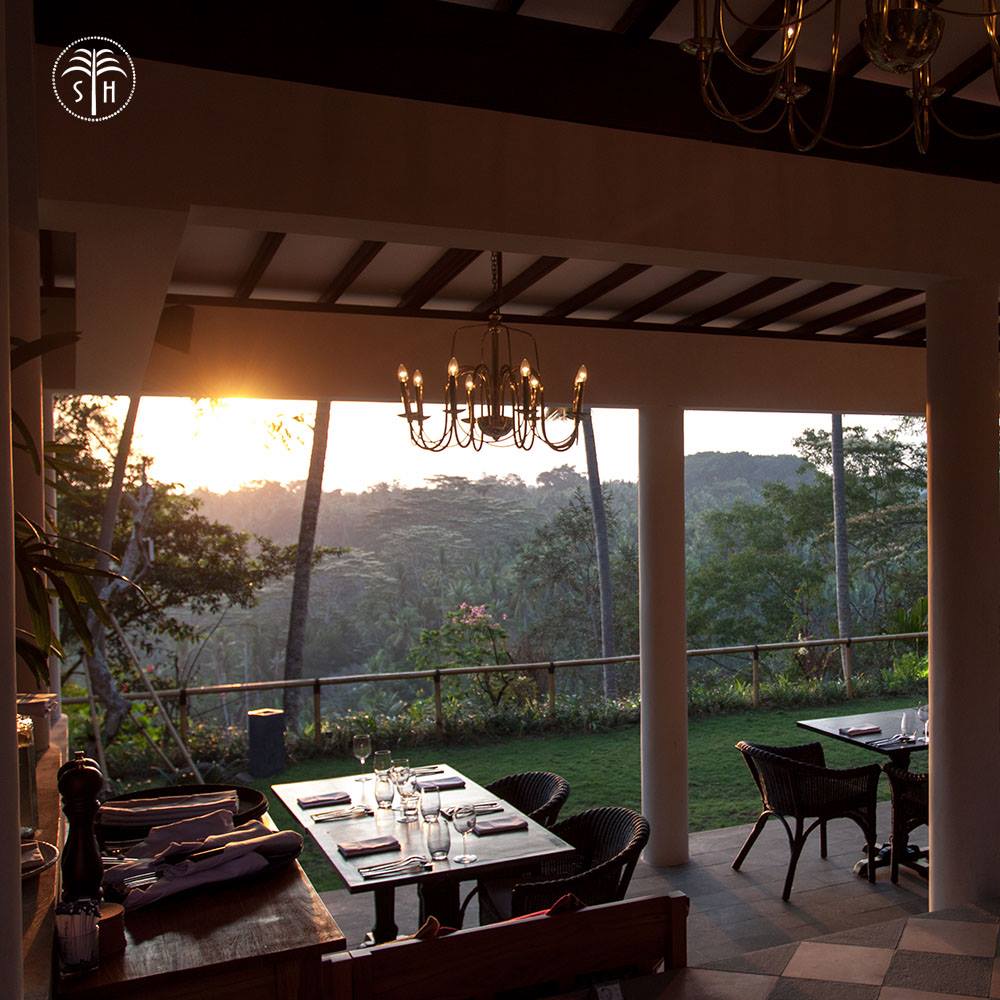 The Sayan has service and food that match the quality views of Ayung valley, which is actually the same view guests at Four Seasons Resort Bali have too. The restaurant was once a home, built by a couple searching the world for a slice of hidden paradise. They found it in Sayan, where their former residence is now a home to all hungry travellers.
Order: Japanese cuisine is what this restaurant serves best. We really liked the babi guling sushi (when in Bali, right?).
Address: Jalan Raya Sayan No. 70, Sayan
#3 Sakti Dining Room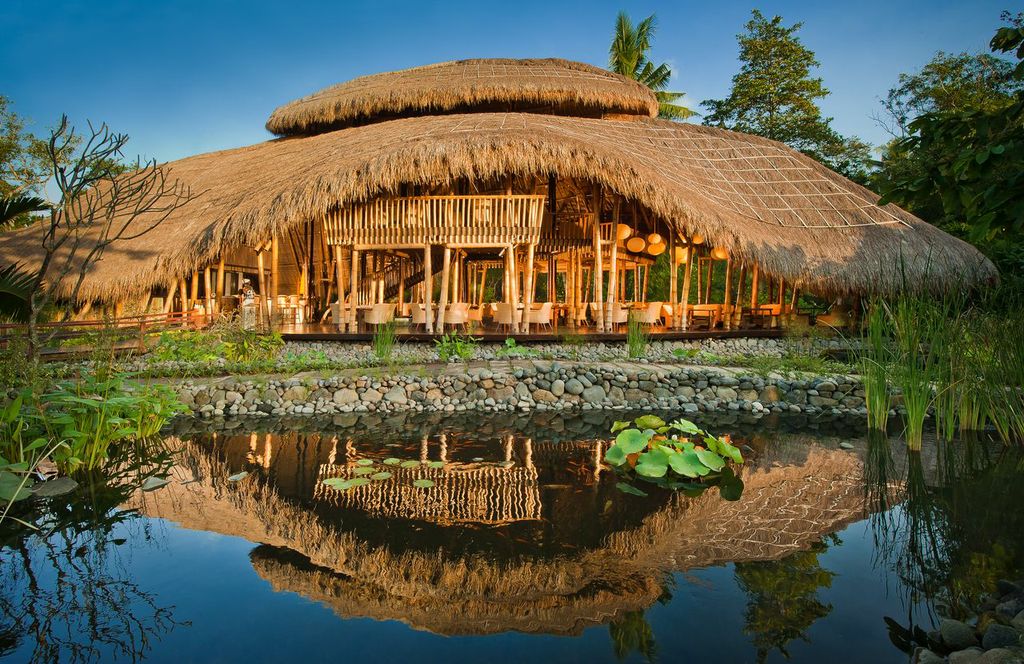 Even if you're not a guest at one of Ubud's health retreats, you can still get a taste (pun intended) at the yoga crowd-favourite Fivelements resort. Sakti Dining Room is an award-winning restaurant that also nabs the Ayung River and gardens for its backdrop. The menu features plant-based, raw living foods with oen goal: "To let mother nature's cuisine shine with all the exciting tastes, textures, vibrant colors and pure flavours."
Order: The 3, 5 or 7-course Signature Chef's Specialty Tasting Menus. For a la carte meals, there's a really good curry laksa.
Address: Fivelements Puri Ahimsa, Banjar Baturning, Mambal
#4 Locavore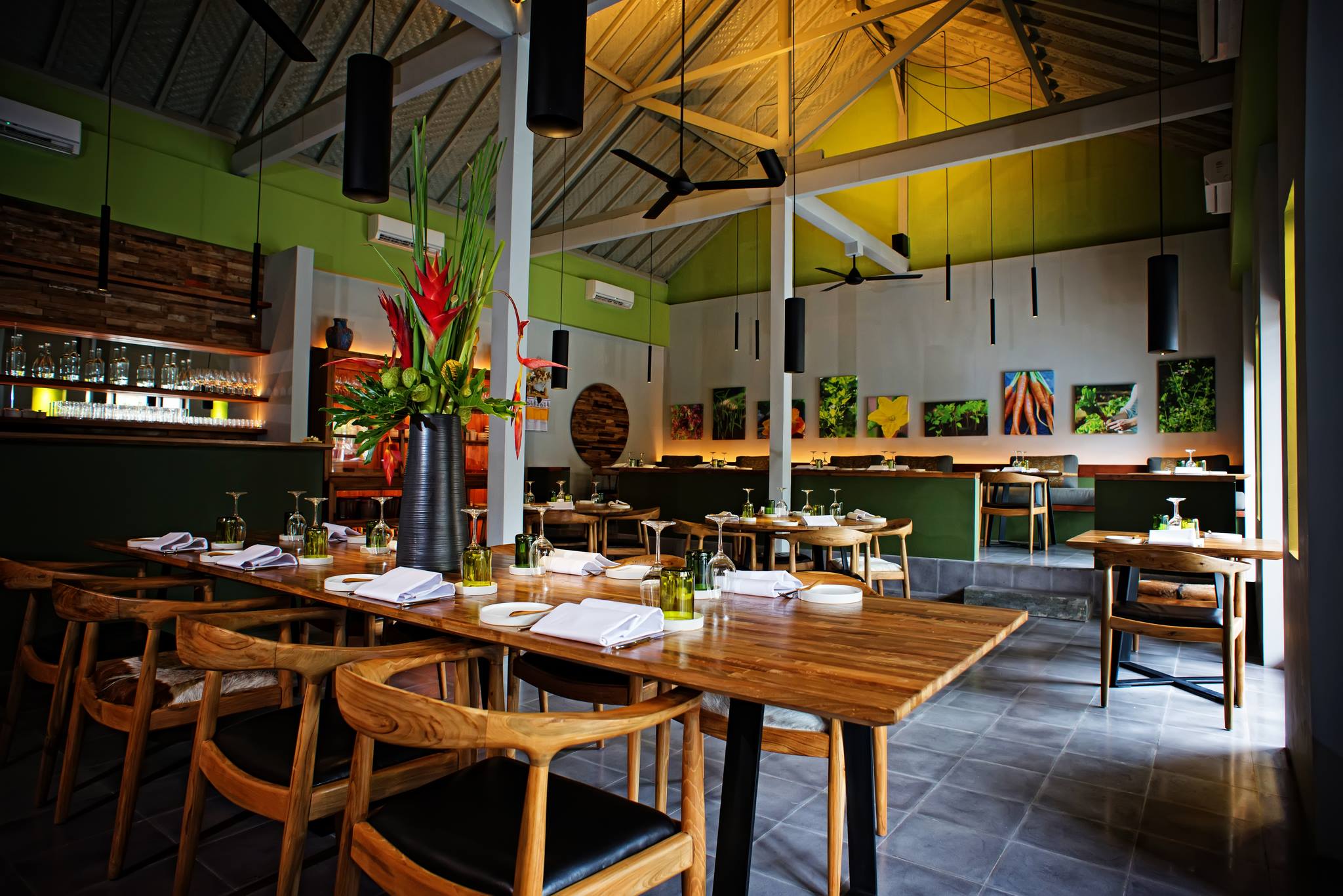 Hands down, you won't find a better place that serves seafood in all of Bali. Locavore has such a friendly vibe that you instantly feel welcomed (and hungry). Only sustainable sourced ingredients are used in their gastronomical creations, right down to the silverware. What also adds to the dining experience is that you get to watch the chefs in action at the open kitchen.
Order: There are two set menus to select from, each with five to seven dishes; one for a regular diet and one for vegetarians. As much as we love our greens, we can't (or won't) say no to lobster soaked in butter.
Address: Jalan Dewi Sita
#5 Naughty Nuri's Warong And Grill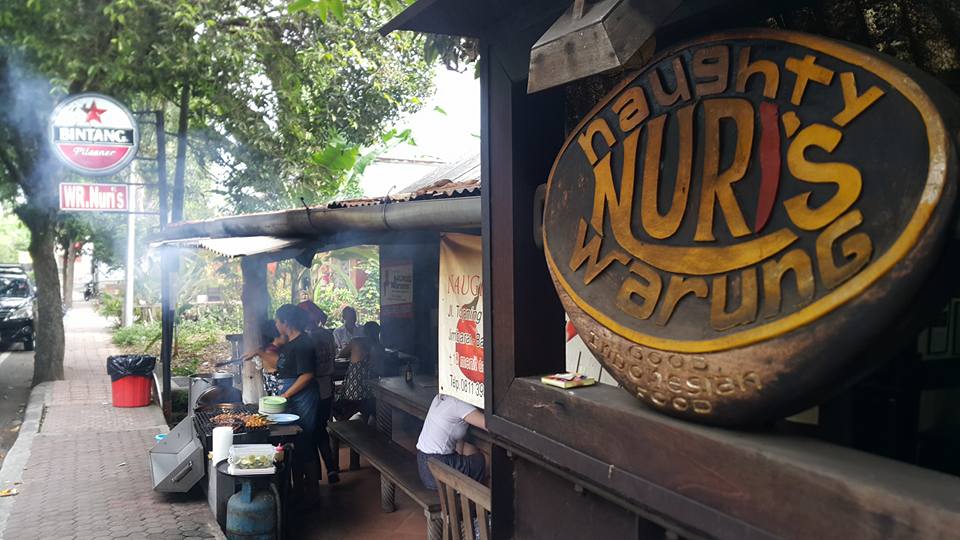 Worth the hype? For sure. Ribs are available practically everywhere on the island, and most are delicious too, but the ribs we scoffed down had the juiciest meat. If you've got a vegetarian in the group, they also whip up a yummy nasi goreng. Wash your epic meal down with one of their famous dirty martinis.
Order: Nothing else than as many plates of BBQ pork ribs you think you can manage.
Address: Jalan Raya Sanggingan
#6 Mozaic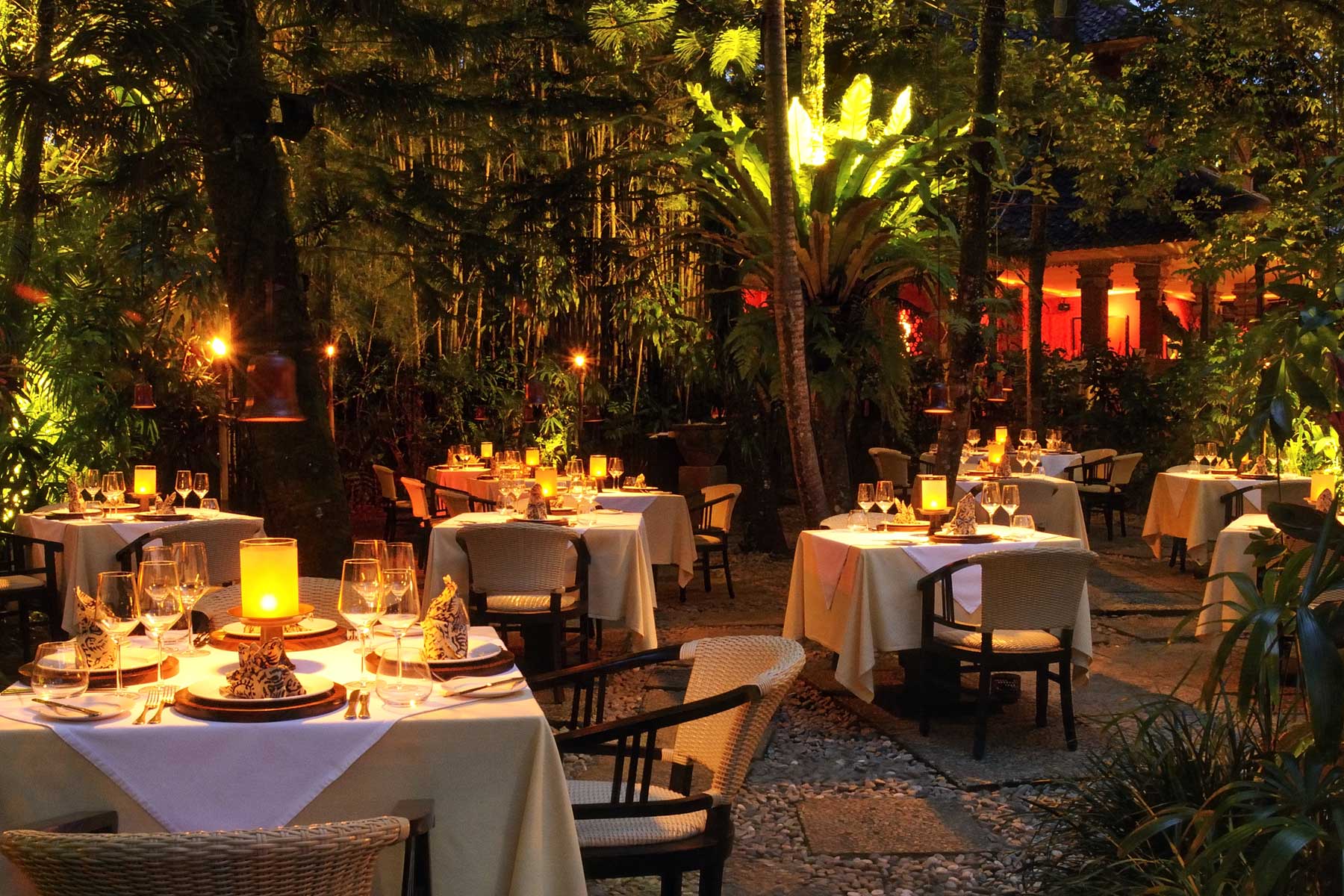 The truly fancy flock to Mozaic, the top fine-dining spot in Ubud. Naturally, you might end up spending more on your dinner here than on your villa! But it's worth it, if you think you can't put a price on French cuisine with an Indonesian twist. The restaurant has bagged itself a 5-star rating and a number of awards.
Order: The Head Chef and owner Chris Salans created three tasting menus, the best of which is the 8-course Grand Menu. For something more modest (and cheaper) from the menu, point straight to the beef tenderloin with jackfruit.
Address: Jalan Raya Sanggingan, on the same row as Naughty Nuri's.

#7 Cafe Wayan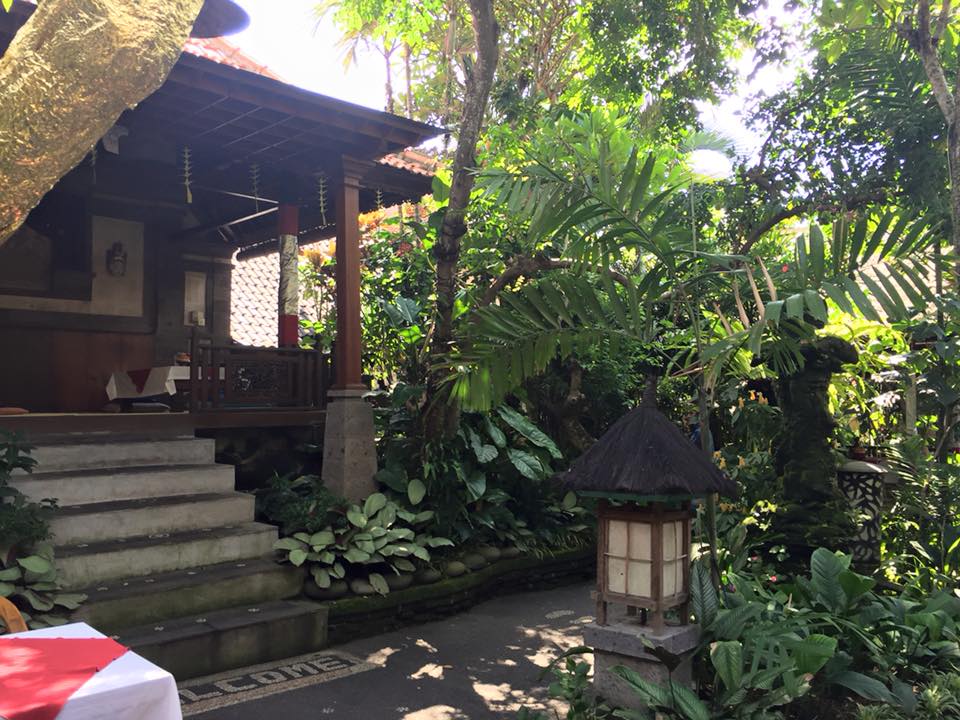 Cafe Wayan boasts a true Balinese feel from the moment you enter — the men sitting cross-legged playing traditional Balinese instruments, the smell of lemongrass incense burning in the air, the trees around you — and the absolute best nasi campur. The restaurant is large and you might not even have to wait long for a table, if you're lucky.
Order: Save it for Sunday when Cafe Wayan holds their weekly Traditional Balinese Buffet.
Address: Monkey Forest Road
Back to Bali.