"Sleeping on planes, running on coffee, living in bikinis" — that's LA model Helen Owen's life summed up in under 140 characters. We won't lie, we're insanely jealous of Helen and her boyfriend Zack Kalter, who's known for appearing in The Bachelorette. The couple share a YouTube account with their travel vlogs, the latest of which is a look at their recent trip to the Six Senses Laamu and Dusit Thani Maldives by The Luxe Nomad. Follow in their sandy footsteps with tips on how they spend their vacation days, as told by Helen:
When is the right time to take your first vacation with your partner?
It's hard to pinpoint when the right time to travel with someone is – for some it could be 5 minutes into a conversation and for others maybe it wouldn't feel right until a few years into a relationship. From our experience which involved travel from literally day one, traveling was a catalyst for our relationship rather than being an occasional getaway we planned together as it is for most couples. I think if you really like someone, and you both want to get out and explore the world then there is no better way to expedite the dating process than having to spend hours and hours on a plane with someone.
Where do you think the best and worst "couple" destinations are?
This all depends on your interests and the dynamic of the relationship! I can't speak to any "worst" destinations because everywhere Zack and I have been has been different in a good way – nothing that I would say was a particularly bad place to go as a couple. Best though, would be somewhere that has romance and energy! And a place that offers a good balance of relaxation as well as exploration and nightlife – so that you are able to cater to whatever mood you're both in each day.
How do you decide on a destination?
I think a good place to begin is finding a destination that is diverse, i.e. a city like Barcelona where you'll be able to plan city excursions but also have the beach not too far away – rather than starting with a remote island that has limited activities and breathing room, so to speak.
Complete the sentence: When on vacation, you should always…
Be prepared, but not TOO prepared. Meaning try to be open to spontaneous adventures and be willing to go with the flow! Over-planning your trip can be stressful, and a lot of the time things won't go as you had planned or envisioned. The best and most memorable moments will be the spontaneous ones.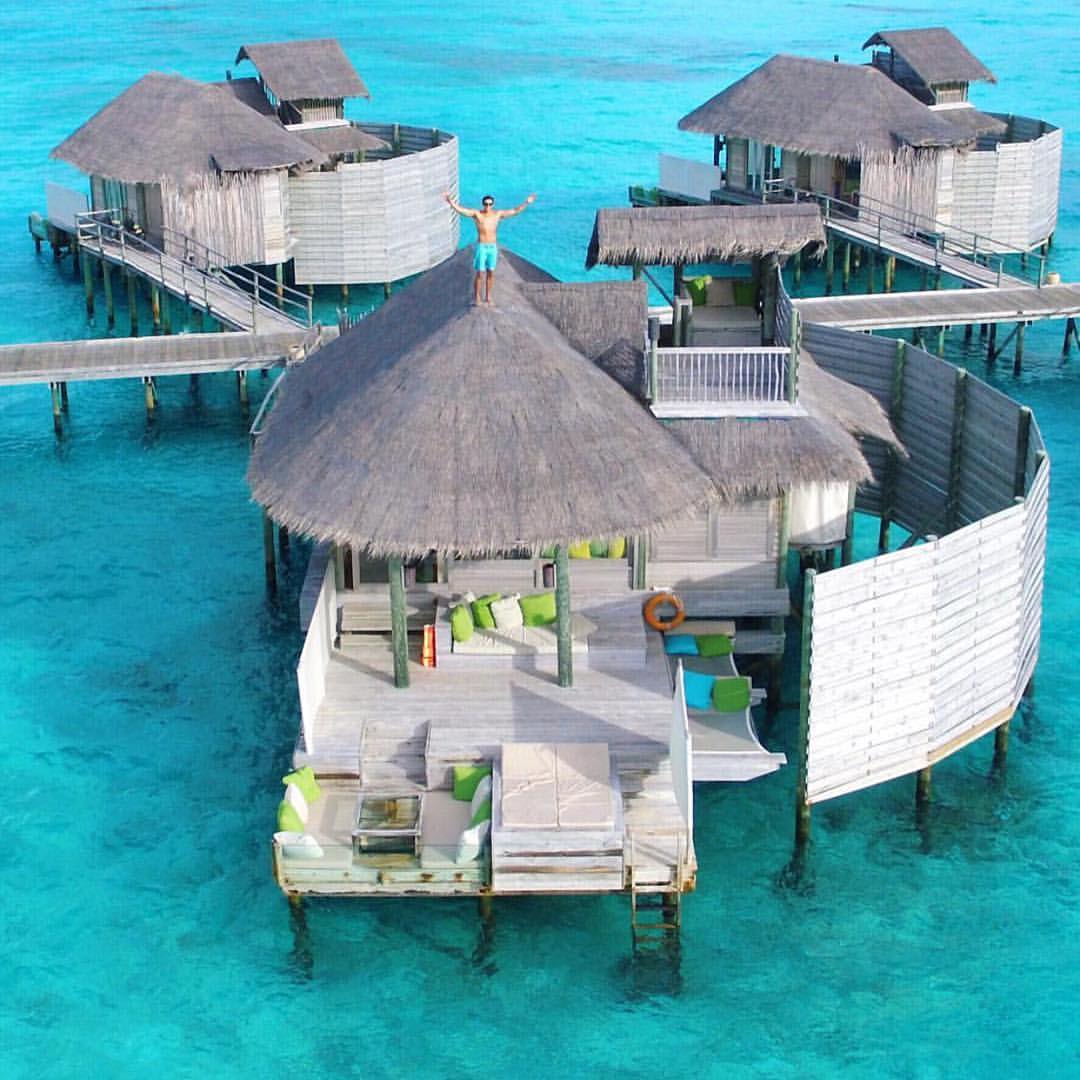 What's your favourite vacation ever? 
My all-time favorite trip to date was Santorini / Mykonos last summer. It was my second summer on the Greek islands so I had already created memories there from the year before. Zack surprised me and met me, my sister and cousin on a whim in Santorini and we spent a week there and then a week on Mykonos! Mykonos is one of my favourite places on earth – it's seriously filled with this enchanting Mykonos energy that's hard to describe to someone who has never been – and being able to share it all with Zack and my sister who had both never been before made it all the more magical.
We've all got bucket lists — what's on yours? 
My bucket-list is overflowing. To name a few: Peru (Machu Picchu), Bora Bora, road trip around America, eating sushi in Japan!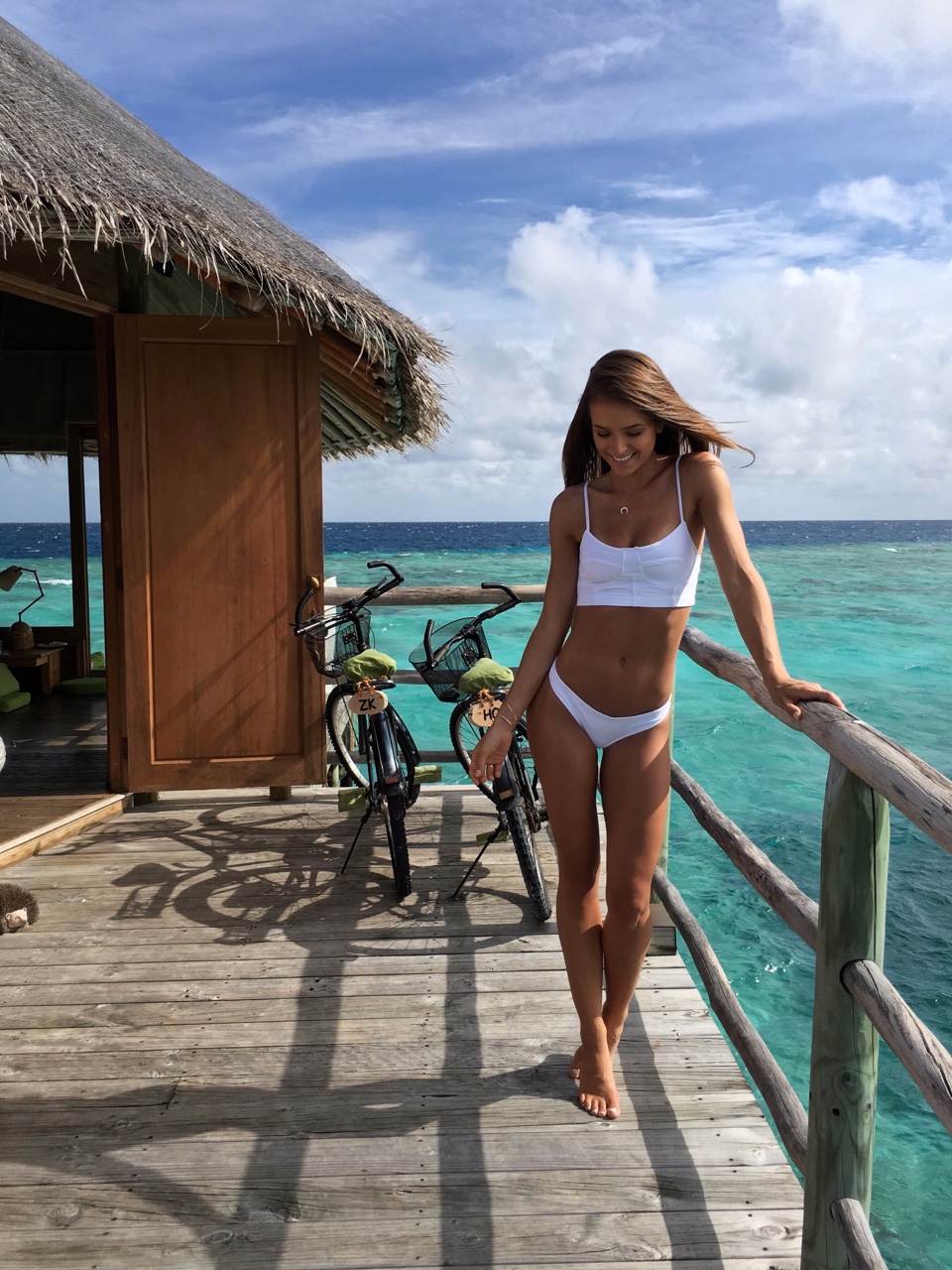 What should we always keep in mind when travelling with our other half?
Take space when you need to — everyone needs a little alone time now and then. Also take more photos and videos than seems necessary – you'll be glad you did later.
Photography tips, please!
Don't overthink travel content. It's nice to have professional quality images, but when you are focusing too much on getting epic shots you can sometimes remove yourself from the moment too much and your beautiful photos will be more contradictions than real memories. 99% of the time your iPhone camera will do the job just fine, and candid photos tell your story better. Also don't be afraid to ask friendly strangers to snap photos for you. Find someone who knows how to take a good photo, and ask them to rip a few that aren't posed!
Definitely. Where's next for you and Zack?
We've got our sites set on Australia. It's in the works!
One, two, jump.