If you've ever wondered where the rich and famous vacation, you've come to the right place. Even if you don't have USD1,000 waiting to be spent, a nomad can still dream, right? So let's just say you do…. which of these #VacationGoals would you jet-set off for in your private chopper?
#1 Win at Tennis, No Matter the Weather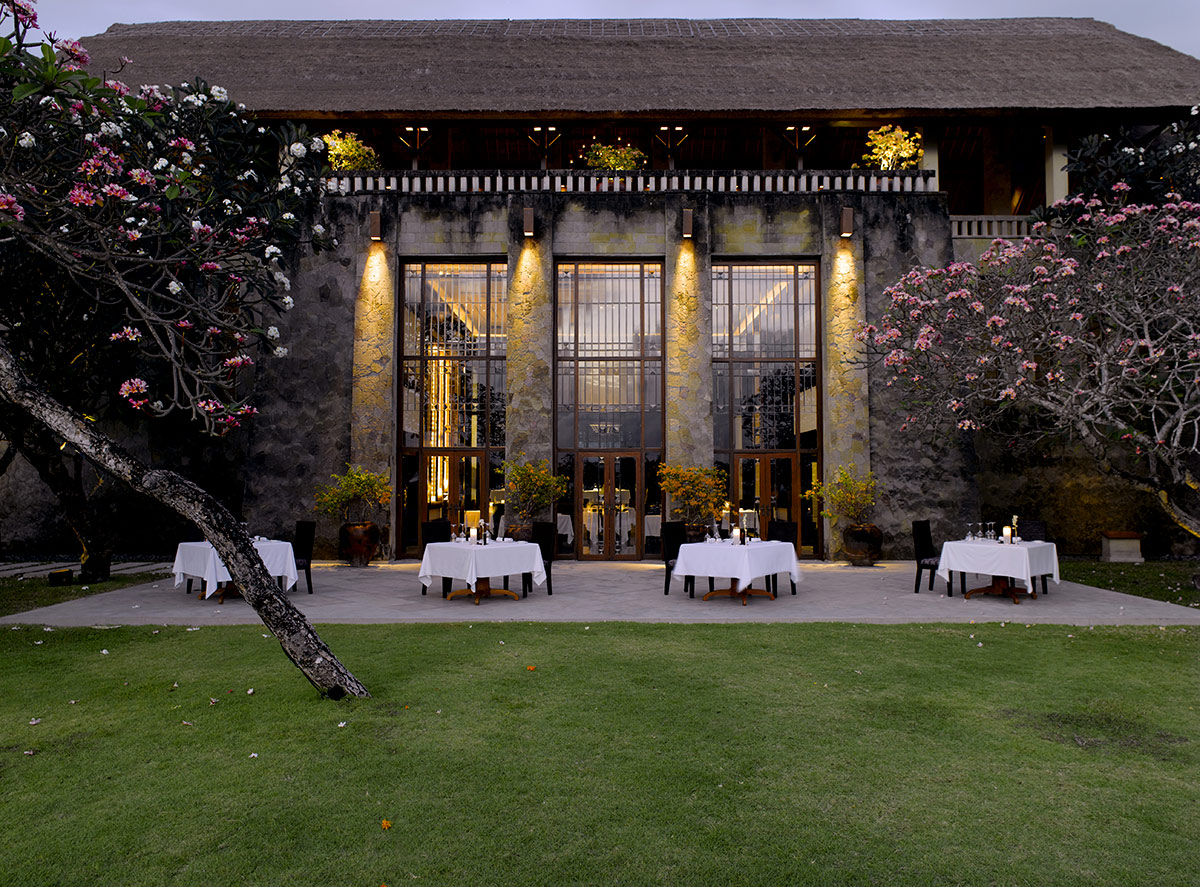 Where: Amanusa in Nusa Dua, Bali
This much: USD 950 for a Garden Suite
Would you book it? Nusa Dua is the posh neighbourhood of Bali, with hillside estates to gush over when you're driving around the island. Guests get the VIP treatment at the beach, which includes jeep transfers to the bale, where sunbeds, cold towels, water and sunblock are waiting for you upon arrival. You also have a 30 meter inifinity pool at your disposal but if you want your own private pool, you'll need to throw an extra USD 1,000 for a Pool Suite. But about that game of tennis — Amanusa has two all weather tennis courts that are floodlit for evening use. That's new. Oh, and you can call for food at any time of the day hunger strikes too.
#2 Wake Up and Jump Straight Into the Pool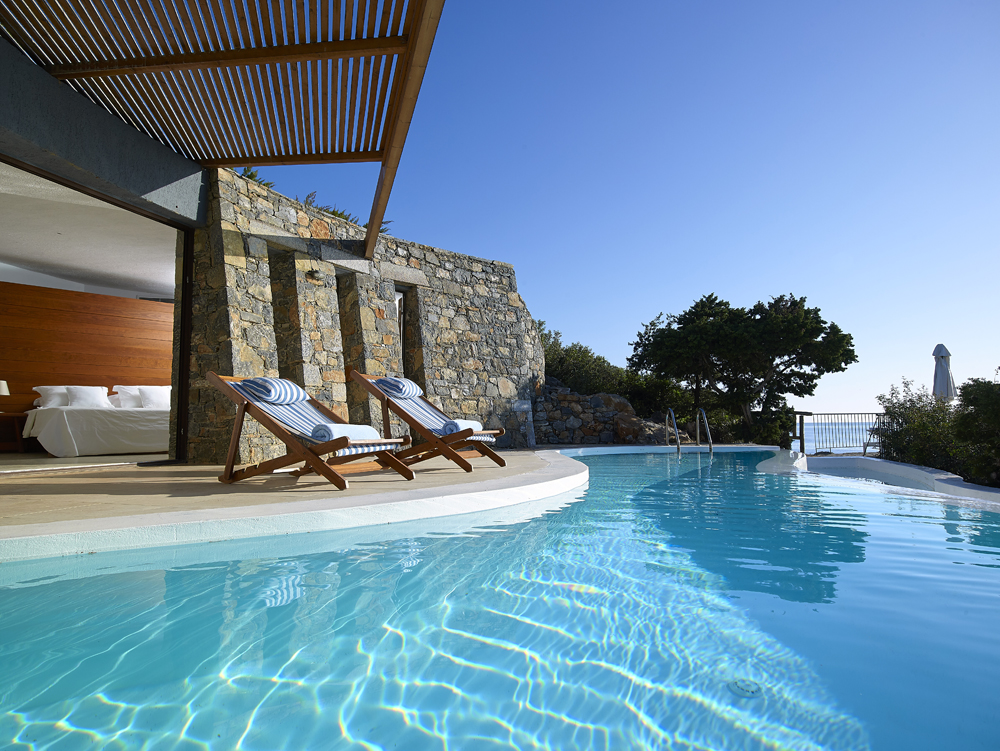 Where: Daphne & Chloe Thalassa Studio in Crete, Greece
This much: USD 800 for a Private Pool Studio
Would you book it? And why not do so in a pool in Greece? You'll be treated to one of the world's best sunrise views, if you can manage to roll out of bed that early. The villa is perched on a secluded waterfront site where you can look down below to the Mirabello Bay and feel like royalty. Or maybe a Greek God. And if that's apealing to you, you might also like our guide to vacationing in Greece like an Olympian God.
#3 On An Over-Water Bungalow in Maldives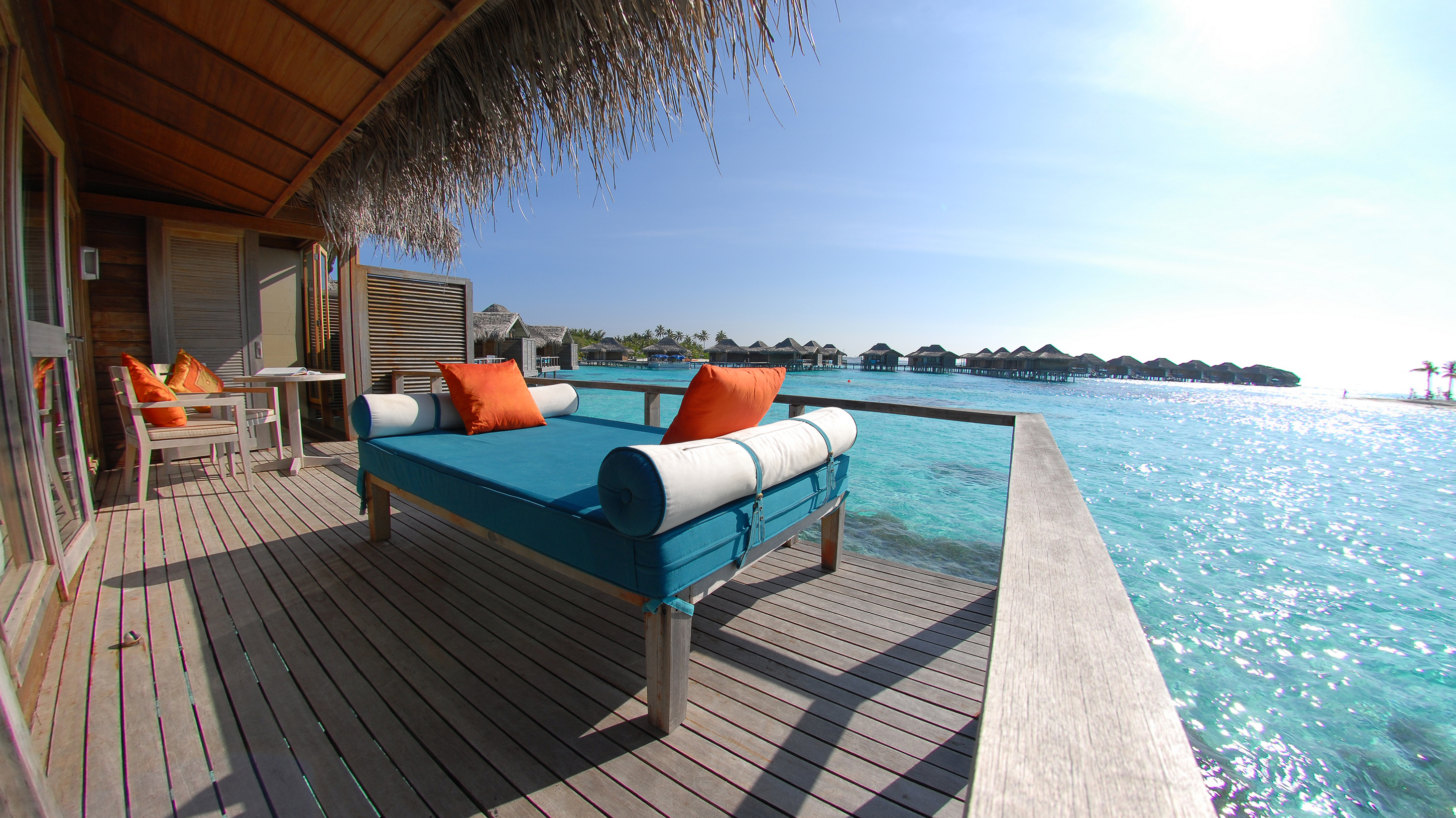 Where: Anantara Veli in Maldives
This much: USD 960 for a Superior Over-Water Pool Bungalow
Would you book it? No mini nomads here, this exclusive villa is for adults only. There are 67 rustic over-water and ocean pool bungalows so you have plenty of other couples to mingle with, or if you want complete privacy, well, Maldives is good for that too.  And when you get hungry, you have five dining options from Thai to Japanese to chose from,. Or you could take a private cooking lesson. But you'll definitely want to set an alarm for the morning beachside yoga classes.
#4 Spend A Night at the "Kardashian Villa"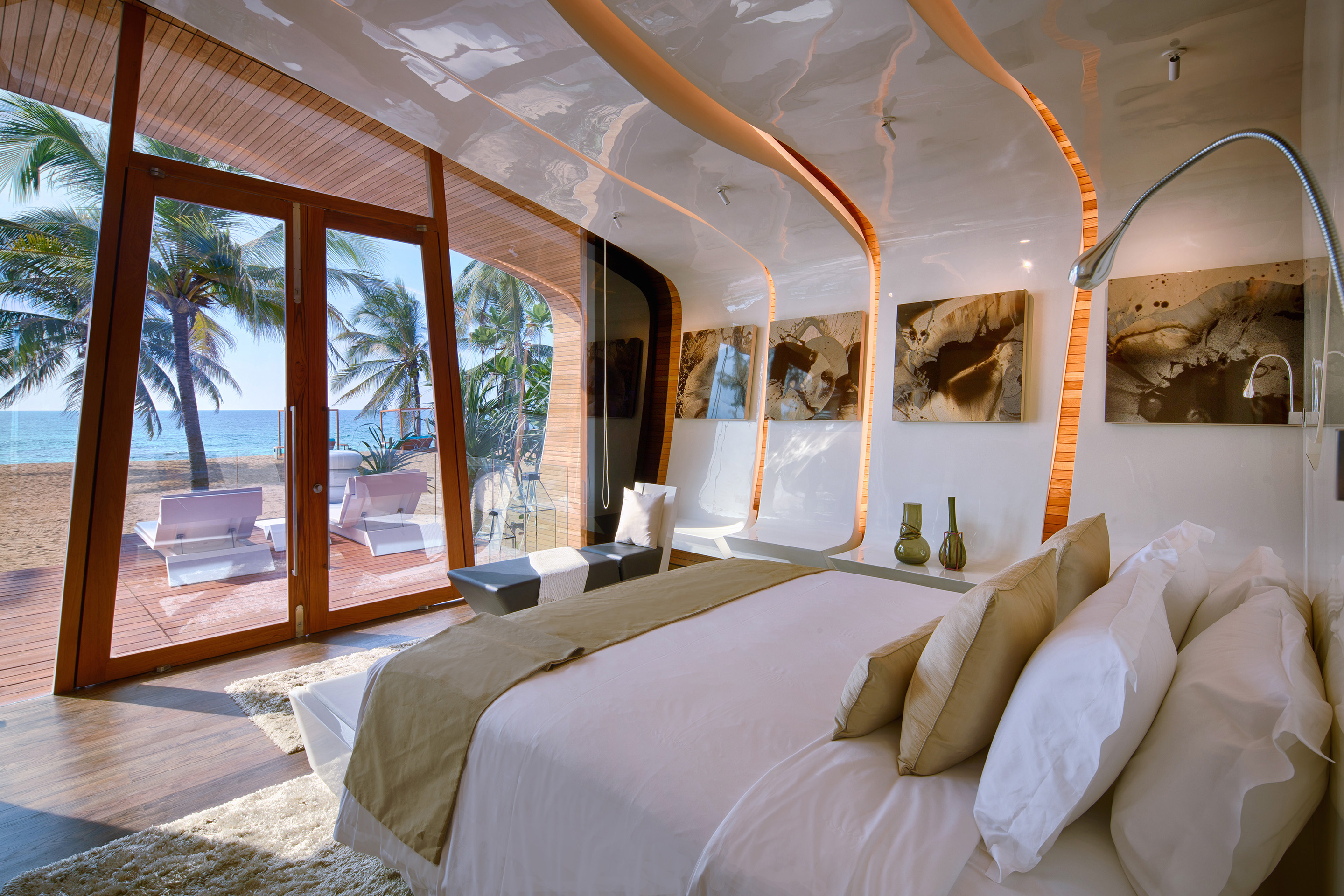 Where: Iniala Beach House in Phang Nga, Phuket
This much: USD 995 for a Beach Terrace
Would you book it? We would. Not saying we're big Kardashian fans, but it would be nice not to have the stress of planning a vacation (especially when we do it everyday ahem). At Iniala, everything is taken care of for guests with the Spa & Gastronomy package — which means you'll have all the time in the world (or the number of nights you've booked) to do what you please… like enjoying the free daily one-hour massage. Or take a selfie photo album for your fiance. Okay, fine we are fans of the famous family, but also of great design. The resort has some of the best interior works we've seen anywhere in the world, credited to collaborations with a number of famous designers and architects.
#5 Book a Villa for 10 People in Italy!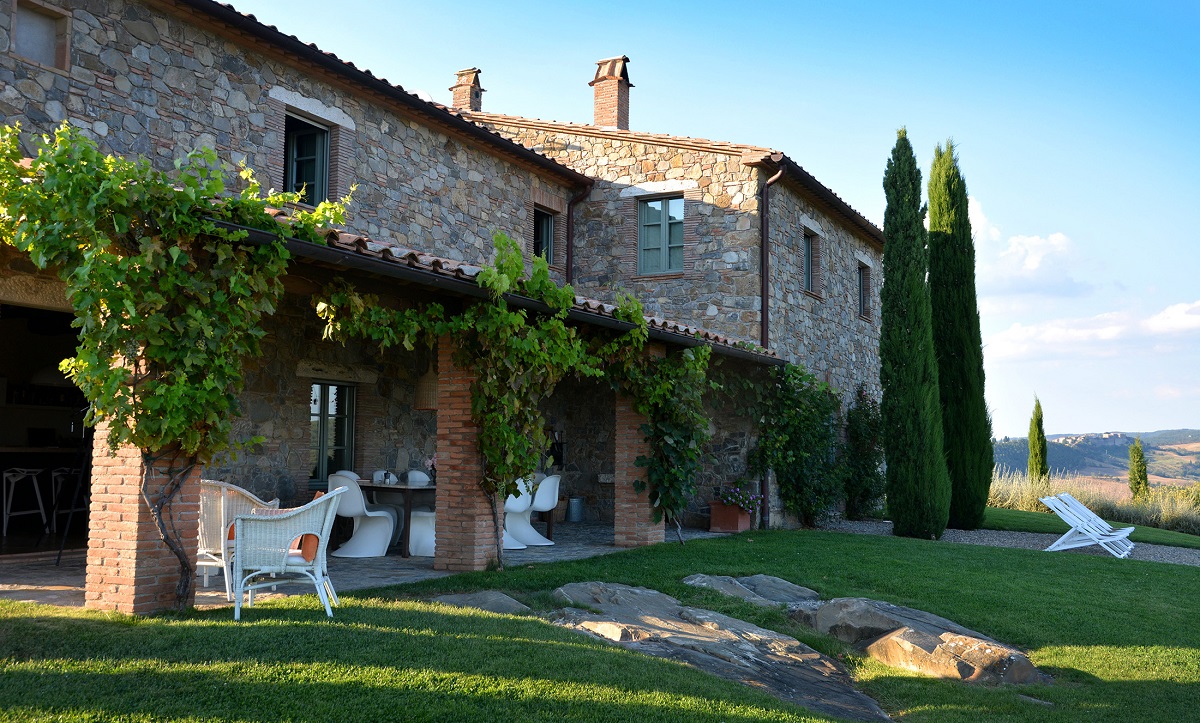 Where: Podere Palazzo in Tuscany, Italy
This much: 5 bedrooms for USD 808
Would you book it? USD,1000 for 10 nomads… in Italy? We think we make some good jokes here and there, but this is not one of them. This country villa is located at the border of Tuscan, atop a hill that offers expansive views of Tuscany's world-famous vineyards and olive orchards. Nearby there are the cutest medieval towns, but adding to that we highly recommend taking a day trip to Florence like we did. Hope you're not too jet-lagged to enjoy the home-cooked Italian feast prepared for your first night here — Italians are always so welcoming and love to feed their guests, it's absolutely our favourite thing about Italy.
Who says you're dreaming? We're all about affordable luxury.