Grab a cup of coffee, put your headphones on, and catch up with this week's travel beat.
#1 Jennifer Aniston Doesn't Fly Coach
 Who: Rachel Green.
Where: In the newest Emirates ad.
What: In a little bit of an ouch-ad, Jen Aniston is having a nightmare where she's in a flight without a shower or bar — the kind most of us are used to anyway… but apparently a foreign concept to one Hollywood starlet. And then she wakes up on board a proper Emirates flight and the world is dandy once more. It is a really good ad though.
#2 Why is Airbus Being So Mean?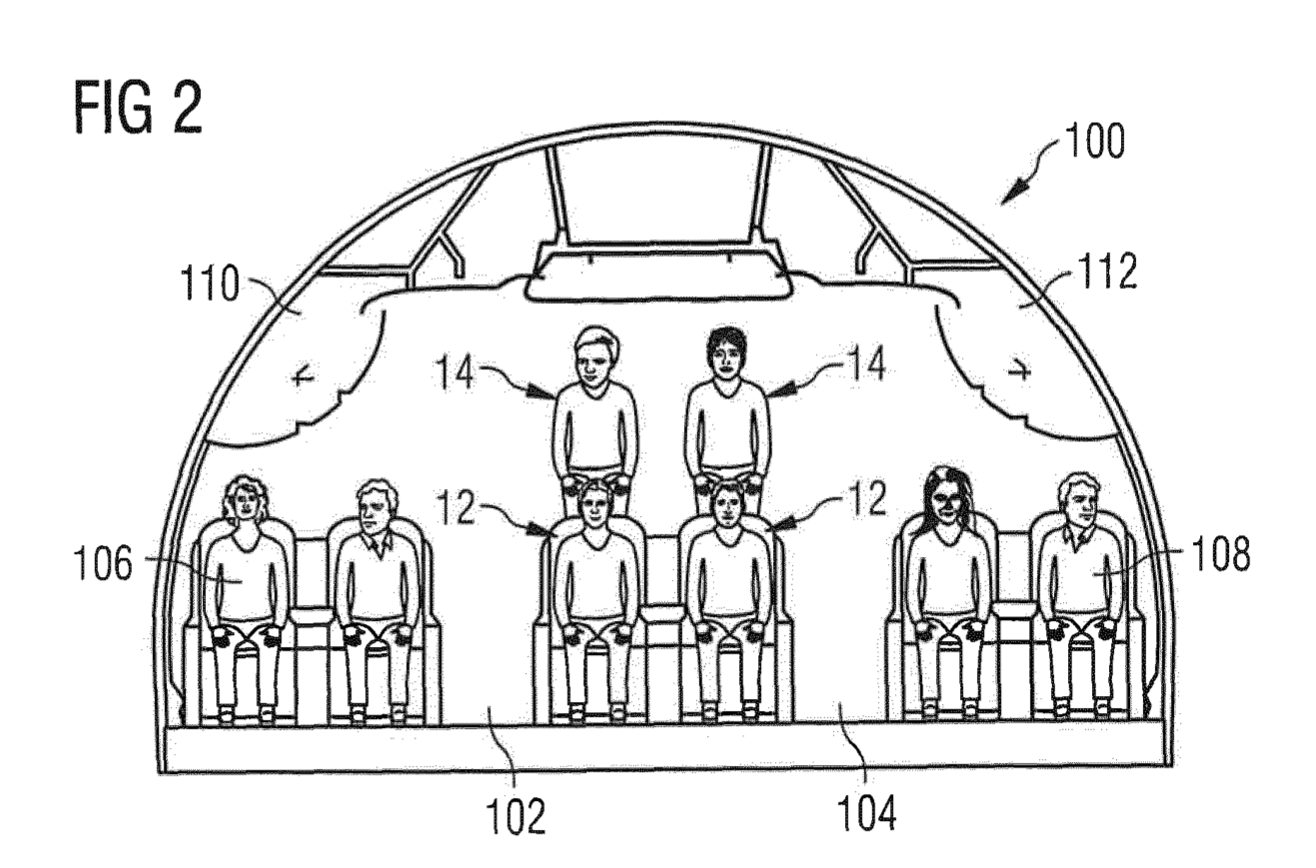 Who: Airbus onto airplane passengers, who apparently they hate.
Where: On its aircrafts, packed like a sardine can.
What: Calling all tall people and well, people in general. Just when you've had enough of nudging neighbours and a lack of leg room on your flight, your fate might take a turn for the worse. Airbus has filed a U.S patent application to stack passengers on two levels, as illustrated above. The inventors claim the arrangement allows for more leg room and a good stretch, but do we really want legs flinging everywhere and someone hovering above you while you sleep?
#3 This Hilarious SNL Sketch
Who: Vanessa Bayer and our favourite comedian, Amy Schumer.
Where: Amy Schumer hosted this episode of SNL just last week!
What: So we've seen countless witty, funny airline announcements onYoutube, but here's a skit that pokes fun at that and the economy class in the best way — on Saturday Night Live with guest stars. (No cameo from Jennifer Aniston). We don't want to reveal too much… but let's just say this is a great way to get some LOL into your Friday morning. So buckle up.
#4  Parents, Stop Singing During Road Trips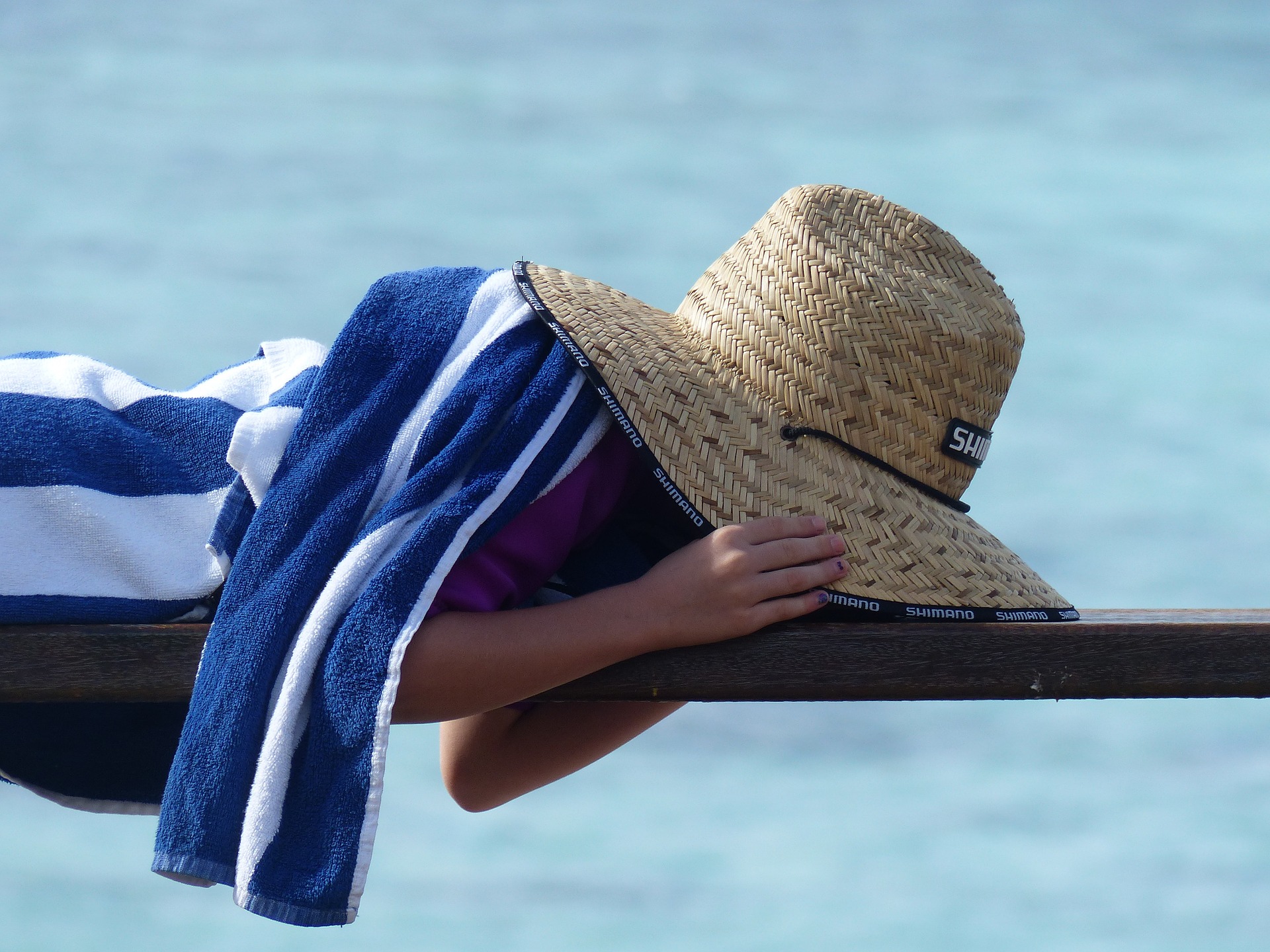 Who: Ford surveyed 2,002 children in Europe between the ages of 7 to 12.
Where: Technically Europe, but the subject matter revolved around car journeys and travel.
What: In a survey designed to suss out how parents handle stress in cars, Ford might not have anticipated the hilarious results they were faced with. Kids really do say the darnest things. When asked what their number one gripe was, the majority said it was their parents' singing. They also complained about parents with verbal road rage, as well as nose-pickers. Now that you know the three things that don't make you the best parental travel buddy, here's what the kids revealed were their vices: bribes in the form of snacks, TV shows, smartphones and movies. And maybe a few tips from our guide to travelling with kids.
#5 We'll Take it On The Rocks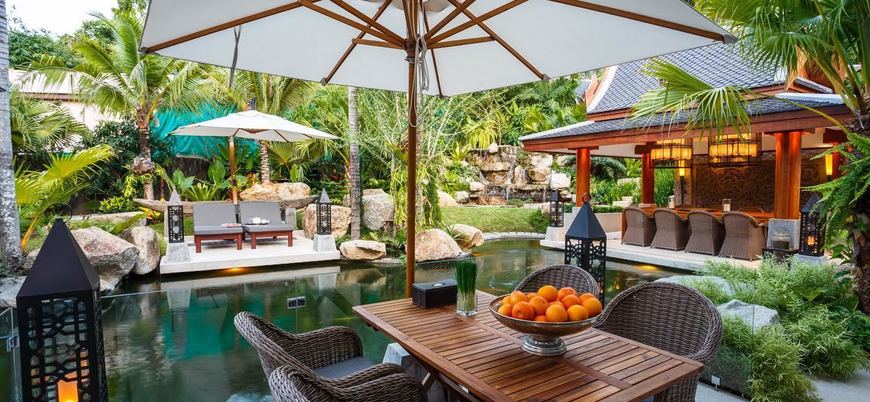 Who: Luxe nomads (this means you).
Where: Villa On The Rocks in Surin, Phuket
What: USD 590 for a 4-bedroom villa — now that's a good deal for eight people. All the decor was inspired by Ralph Lauren so if you're wondering if the rest of the villa is just as pretty —  it is. There's the tropical lounge sala, huge garden with a waterfall, and a wine tasting corner with fully stocked wine cabinets! Guests all receive complimentary daily breakfast and round trip transfers too.
Got any plans for next week yet?