With couples opting to have smaller more intimate weddings, the destination wedding route is quickly evolving to become a popular option for brides- and grooms-to-be. Why make a day of it when you could have a whole week in paradise with your favourite people celebrating with you?
But before you proclaim to the world (and Facebook) that you're getting married on a beach in Bali, here are the five things you should think about when picking the perfect location for your destination wedding.
Read also: Can You Afford to Say 'I Do' at These Wedding Villas?
#1 Your (Realistic) Budget 
As much as your heart says "a vineyard in the south of France", realistically speaking your head — and your fiancé — probably have different ideas. So sit down, have a glass of wine and settle on an agreeable amount for your special day. After you're done, we recommend finishing said bottle of wine while you can still afford a few pre-wedding-diet calories.
#2 How Far Everyone Needs to Fly
Exotic locations make for an album full of #WeddingGoals but distance is a definitely a key factor when selecting your dream destination. Ideally, you don't want to be spending too much time on a plane anxiously awaiting your arrival. You didn't spend all that time working on your radiant bride regime to have jet lag ruin it! And while you and the groom might have time off work for your wedding week, some of your guests might only be able to spend a few days away from their desks.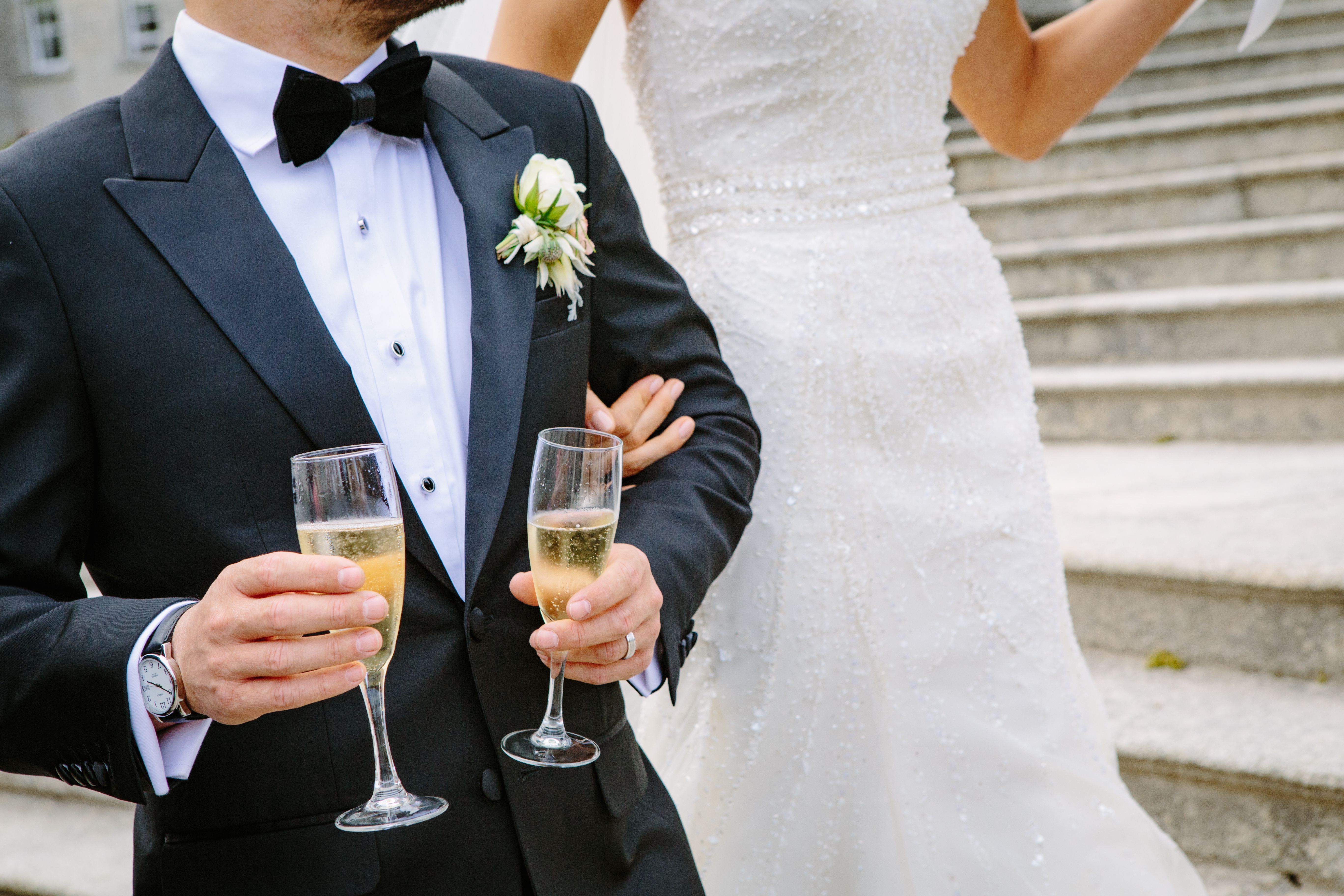 #3 The Weather During Your Wedding Month
Some say it's good luck to have rain on your wedding day, but let's be honest, they've never had to plan a wedding. Sometimes it can and will rain on your parade. So read up on the recommended time of the year to get married in different locations and you can enjoy that heavenly view in its best Pinterest-worthy light.
#4 Culture and Considerations
Being able to immerse one's self in another's culture is great for making memories but be mindful of traditions, beliefs and laws for that matter when selecting a location. Take Thailand, for example, where it's considered disrespectful to walk around the streets in a bikini top, which you might find completely normal. You must respect the space you're in and as a general rule, try not to get arrested at all times. Give your guests a heads-up guide and you're golden. 
#5 Travel Accessibility
A luxurious villa on a secluded island sounds like a great idea, but a long flight followed by an hour-long boat ride isn't always ideal, especially when you've got grandparents and young children in attendance. Your guests will appreciate the opportunity to enjoy everything your destination has to offer at their convenience, bars and nightlife included. It is a celebration after all, and as they say, the most important day of your life.