To quote Audrey Hepburn, "Paris is always a good idea". The Parisian life is unlike any other you'll experience, one filled with kitten heels, good books, wine and cheese. It starts with the quintessential apartment in Paris, and we know a couple.
Read also: Fake it Till You Make it: 11 Ways to Not Look Like a Noob in Paris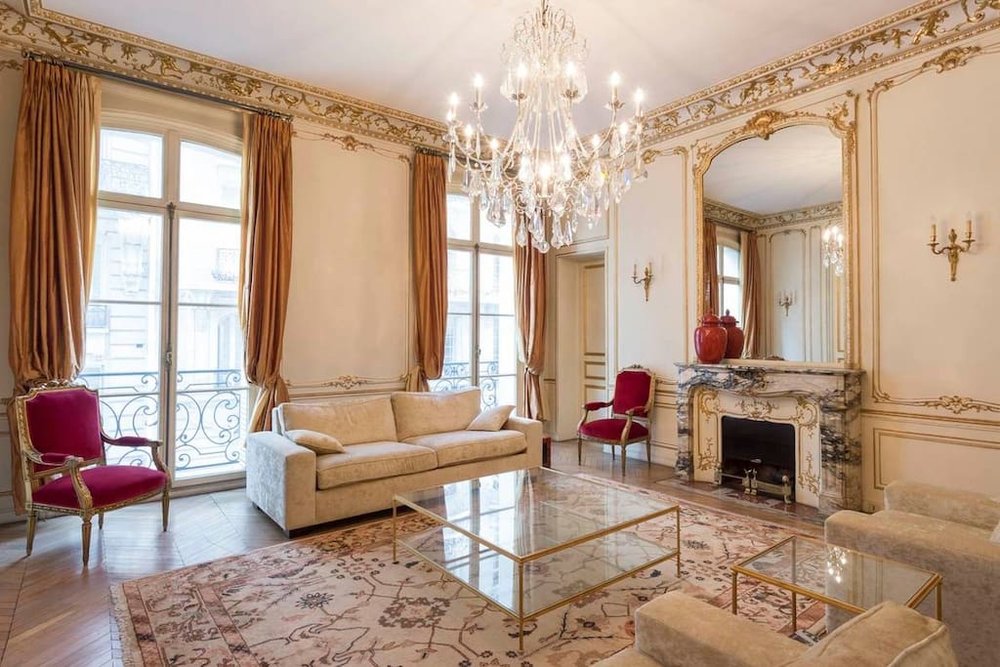 Set within a Haussmannian building, this Boulevard de Beauséjour III stay is grand, inside and out. Entering through a hallway lined with antiques, here, you'll find chandeliers and ornamental marble fireplaces, around which sit plump-cushioned sofas and armchairs. The master bedroom has a gold silk bed and matching curtains, and a classic ensuite bathroom.
How many bedrooms? 3
How much a night? From USD 623++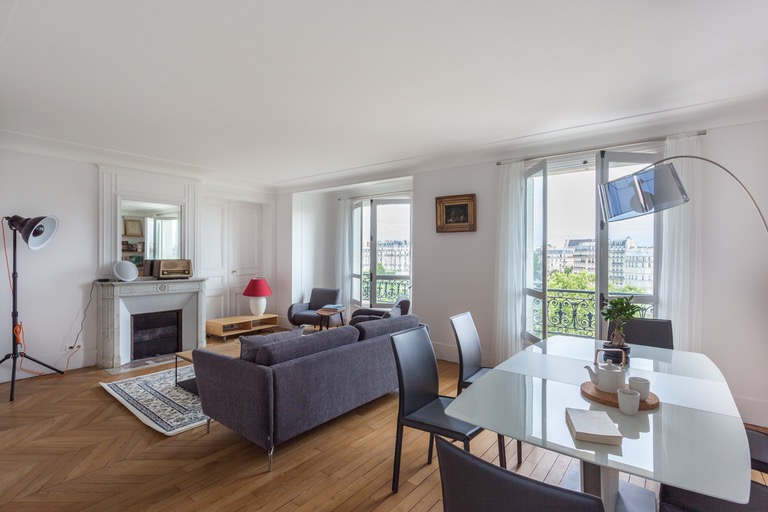 Six floors up and overlooking Notre-Dame and the Eiffel Tower, Quai de la Tournelle II has a high vantage point. Both bedrooms have queen-size beds and period plasterwork, and in the living area, windows look out over the banks of the Seine and also the Eiffel Tower.  Should you venture out, your apartment is located within walking distance to a host of attractions, including the Louvre Museum, National Museum of Natural History, and Centre Pompidou.
How many bedrooms? 3
How much a night? USD 632++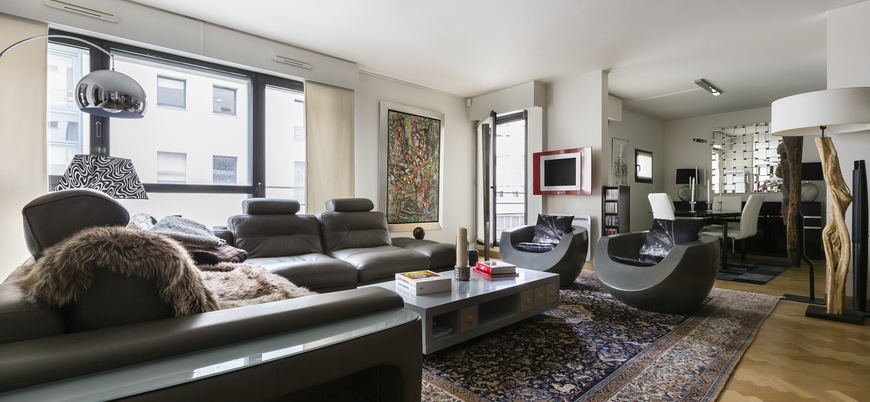 Persian rugs, exotic sculptures and all kinds of striking artworks – you can tell that the hosts at Rue Cauchy are well travelled. The master bedroom, which has a double bed (surrounded by abstract canvases) and in the kitchen, where there's even a breakfast bar. There's plenty to love about this home away, which goes on to include brightly painted doors, a monochrome second bedroom and a suede sofa bed.
How many bedrooms? 2
How much a night? USD 299++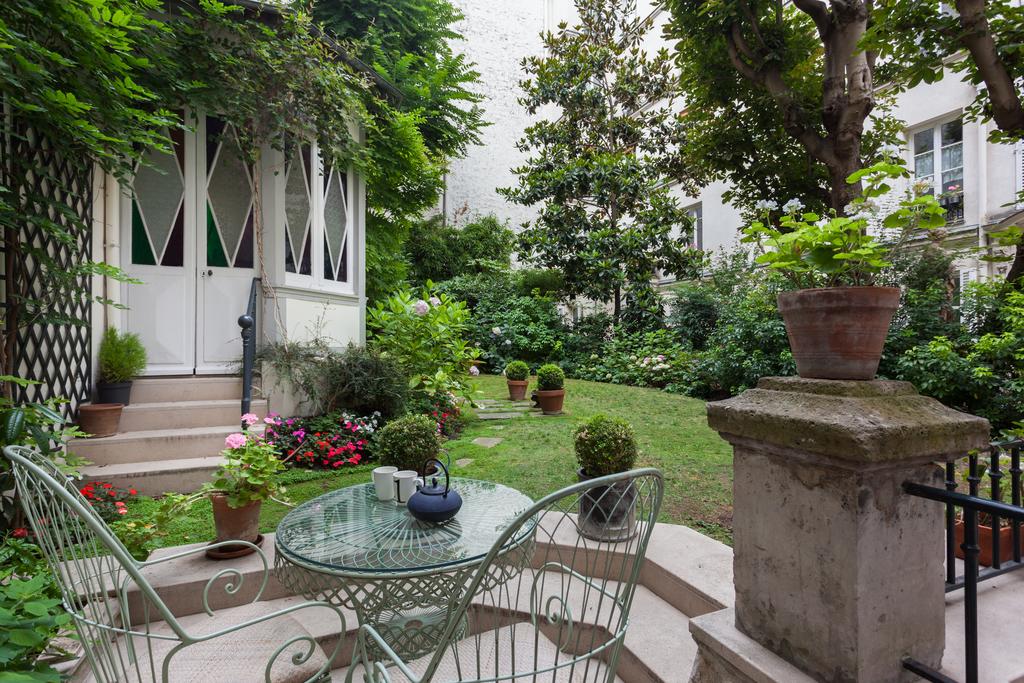 In central Saint-Germain-des-Prés, this home's pastoral prettiness is a charming surprise. Boasting more of a country vibe, this apartment is furnished with cosy seats (the blue-checked sofa is especially inviting), characterful antiques and nature-inspired paintings. Then, beyond the sitting room's brimming bookshelves, there's the garden. Out here, you'll find a white-paved patio and a wide lawn shaded by established shrubs and trees.
How many bedrooms? 3
How much a night? USD 565++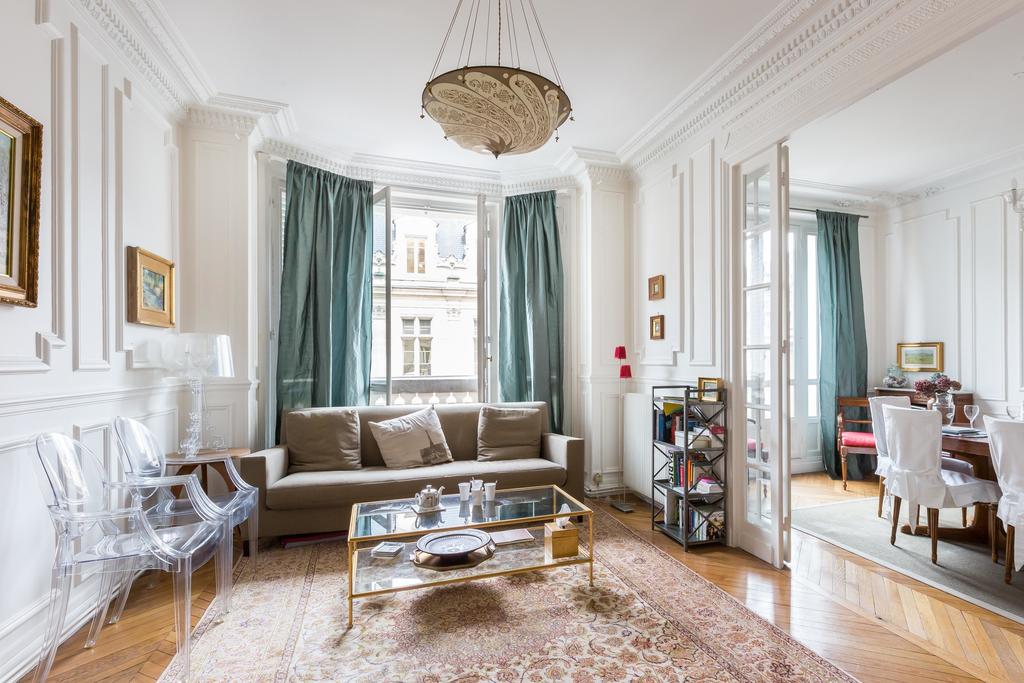 Prise open the doors to this Rue Saint-Martin home and you're in for a treat – a crisp, light apartment that's filled with stylish detail. The antiques are as richly polished as conkers, the floors are the hue of toasted almonds, while the brand new kitchen is shaded in the subtlest hazel. The dining room features a chandelier of Murano glass, and a painting so beloved by your hostess that she purchased it despite having seen it just once, in a gallery window, after dark.
How many bedrooms? 2
How much a night? USD 413++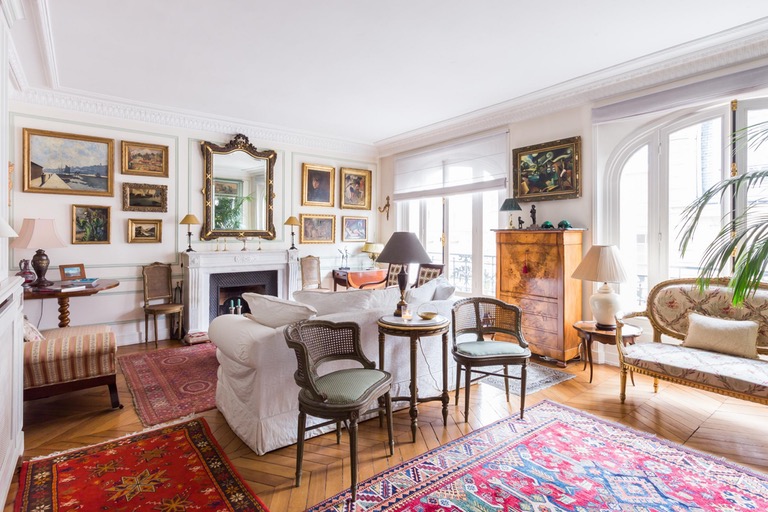 Rue de Chazelles was built as part of Haussman's vision for a more beautiful Paris. And it's clear in this area's wide boulevards and green parks that he didn't fall short. An ideal of beauty rules inside this home too – the gilt-framed artwork, oriental rugs and pearl-white marble are undeniably decadent. Here you might enjoy a lavish supper at the antique dining table, or retire to the sumptuous sitting room for coffee or a glass of fine wine.
How many bedrooms? 2
How much a night? USD 355++
Image credit: Main