A land of lush greenery and ancient pagodas, Rudyard Kipling was right when he wrote that Burma is "unlike any land you know about". Today it goes by a different name – Myanmar – but little else has changed. Having only recently opened up to tourism, Myanmar is still for the most part untouched by modernity, making it a country rich with culture rather than capitalism (so go before the latter catches up!) – an exotic destination every nomad will love.
#1 Say It Right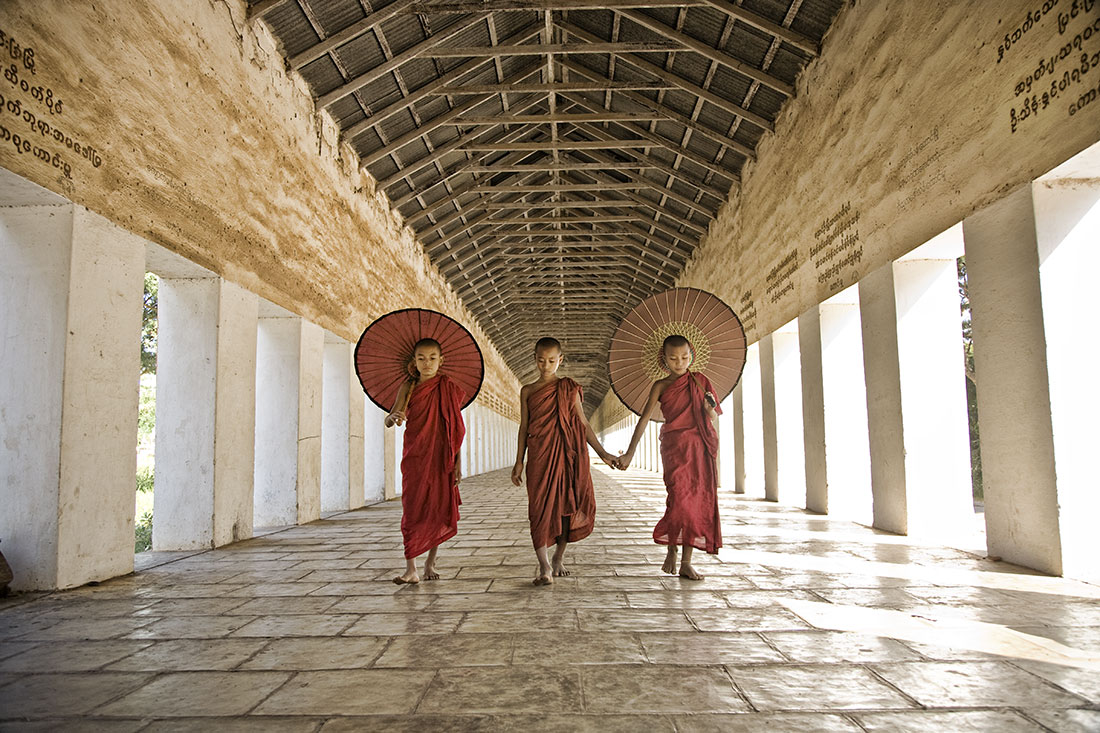 Up until 1989 when the ruling military junta renamed it, the country was called Burma. Now it's Myanmar as in me-yan-mar and not my-an-mar. However, the adjective is still 'Burmese' – Burmese people, language and food.
#2 Money Talks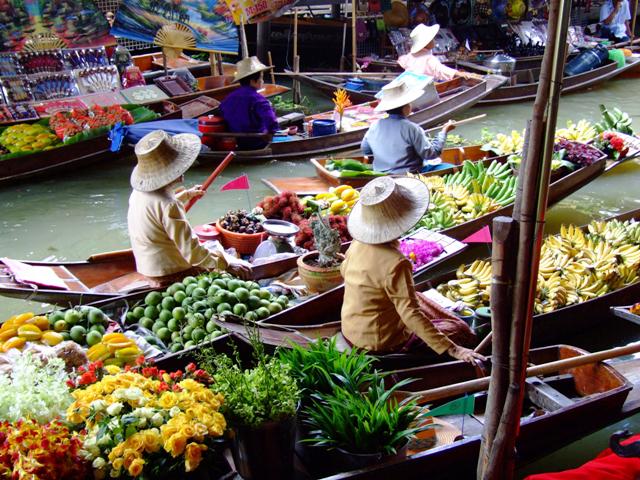 The national currency is kyat (pronounced as 'chat') and USD$1 is equivalent to slightly more than MMK1000 Burmese kyats. The Burmese like their currency clean (could it be a national OCD syndrome?), which means keep your money as uncrumpled as possible or risk it not being accepted as means of trade. ATMs are sparse outside of the city centers, so when you find one (the airport is the best bet), withdraw enough cash to last the whole trip. Some places accept credit cards but the internet connection is unpredictable so we wouldn't bank on plastics.
#3 Water Play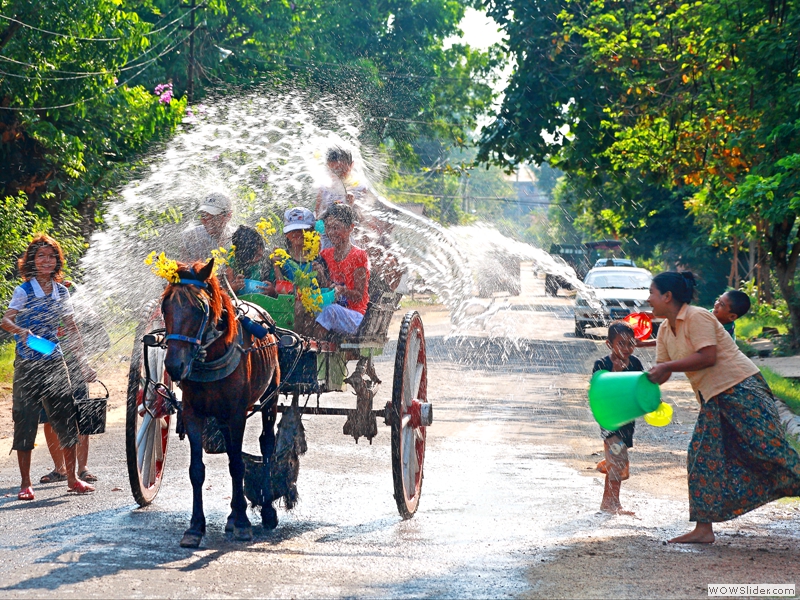 In Myanmar they celebrate their New Year called Thingyan or Water Festival, the Burmese equivalence to Thailand's Songkran. Usually celebrated in April, all restaurants and stores are closed during the festival as the locals pour water onto each other to cleanse themselves of the year's sins and bad luck.
#4 Stay Cool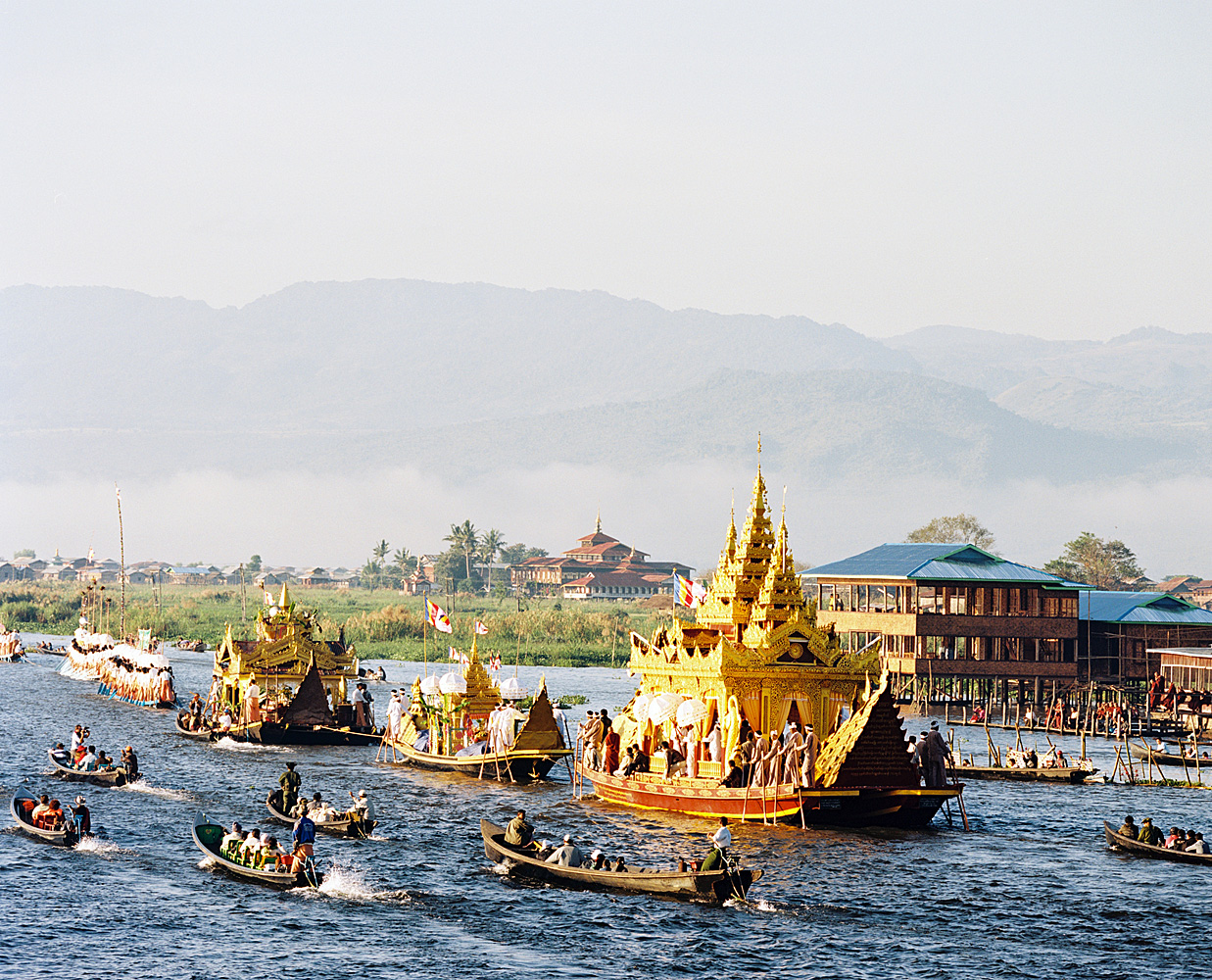 Unless you like being sprayed and doused with water (it can be pretty fun), April isn't the month to go. From March to May it's way too hot and rainy season starts from June till September. We recommend going during cooler months from October to February where there's less chance you'll need a change of shirt every few hours. Try to catch the Phaung Daw Oo Festival, a religious Buddhist festival is held in September or October where there'll be a parade of golden royal barges and leg-rowing races. Fun!
#5 Snap, Sit Back and Enjoy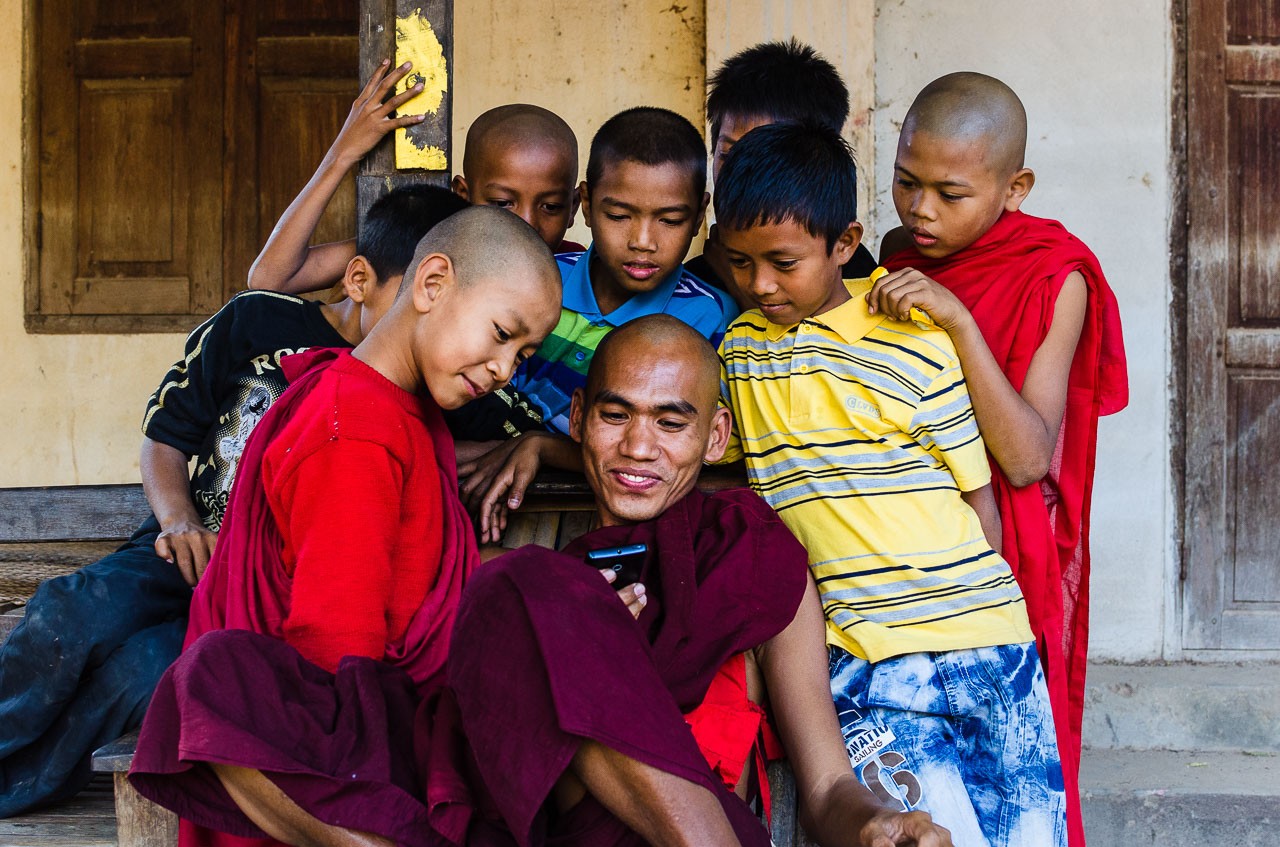 You'll want to Instagram every exotic dish and sight but have patience – the internet around Myanmar is still in development stages so it's not always available and when it is, connection can be slow. Worst case scenario is you'll have to wait till you're back at the hotel to upload brag shots, meaning less time on the phone and more time enjoying the surroundings.
#6 It's A Tie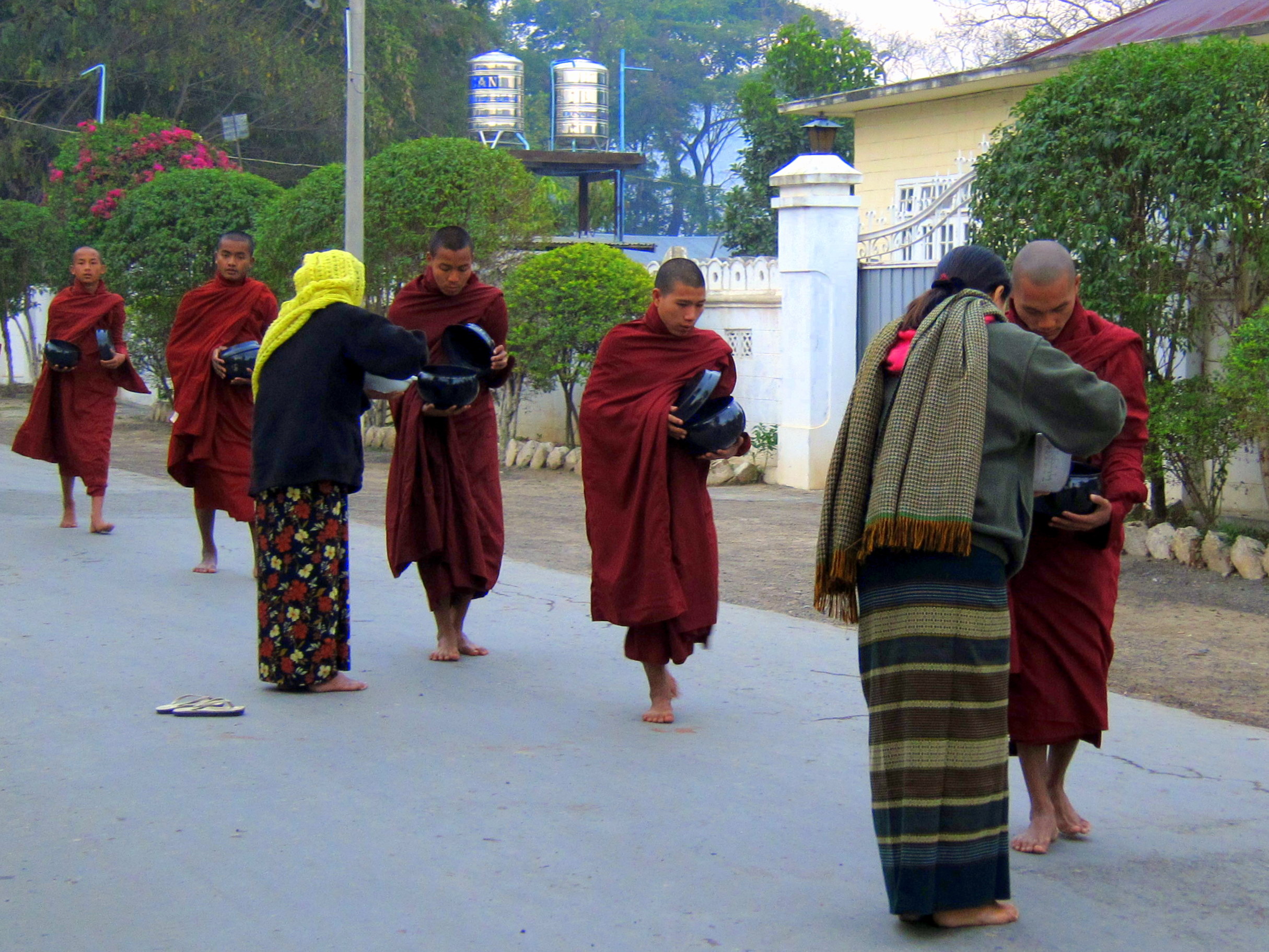 The Scots have their kilts and the Burmese have their longyi. The traditional costume of Myanmar is the longyi, which is a sort of wraparound sarong or skirt worn by men and women. Unlike the Scots however, most Burmese have underwear under the longyis…apparently.
#7 Unique Legwork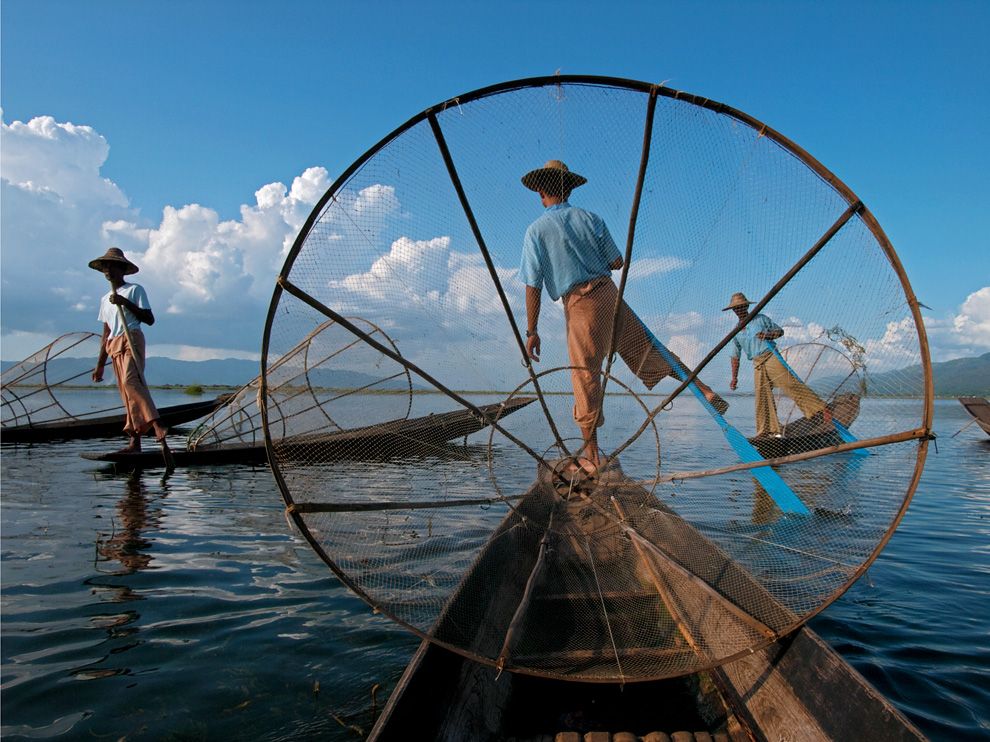 Head to Inle Lake, the country's second biggest lake (the first is Indawgyi Lake, north of Yangon) where you'll see many fishermen effortlessly paddling the calm water with their leg (if there's one brag shot you must take, it should be this). The locals here are known as Intha and they live in villages surrounding the lake and some live on the lake – in stilted houses with floating vegetable gardens.
#8 It's Catty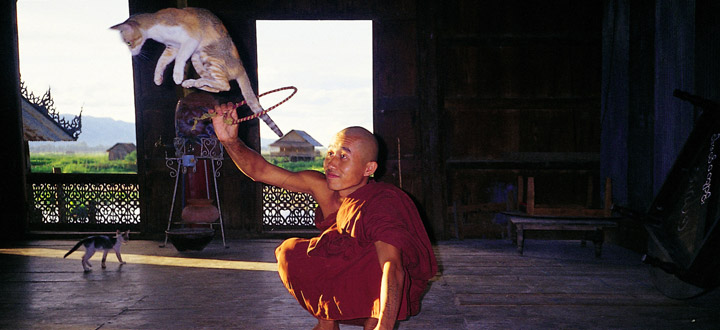 Not in the mean sense of the word. On Inle Lake there's a wooden monastery on stilts Nga Phe Kyaung, which is also known as the Jumping Cat Monastery famous for its feline residents that have been trained by monks to jump through hoops.
#9 True Gems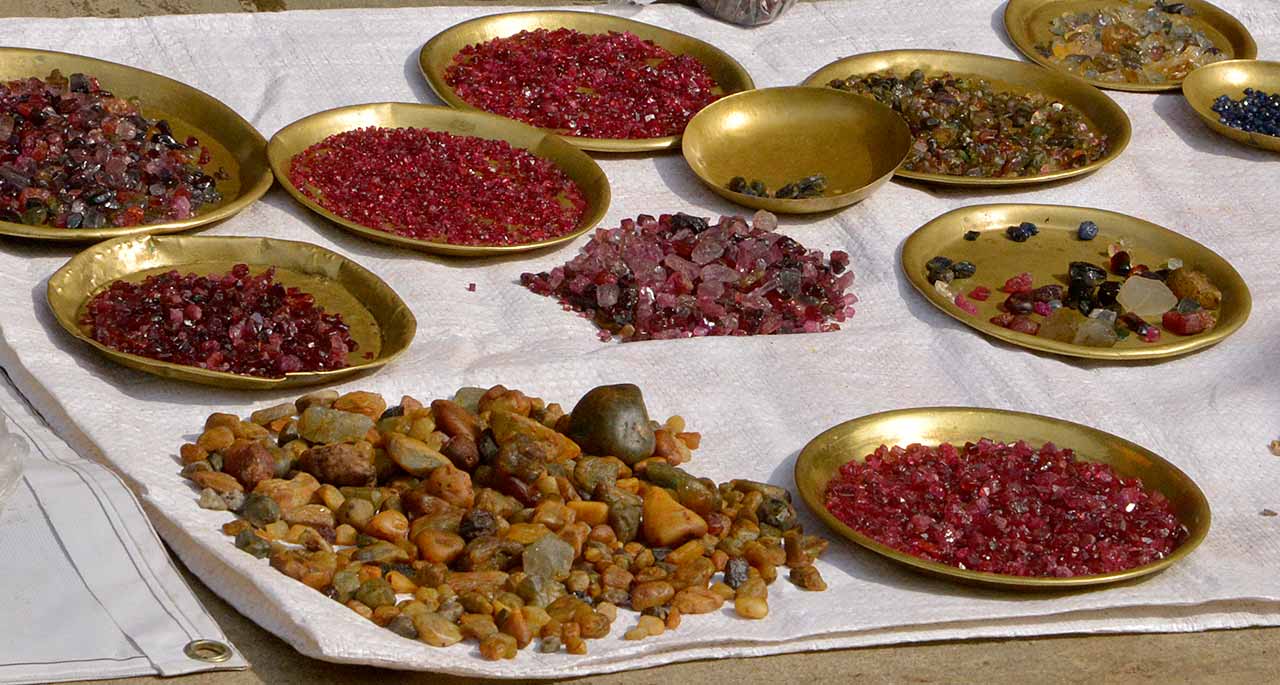 Myanmar is known for precious gemstones especially jade and rubies, but many fakes go around so only buy from government-licensed dealers and ask for authenticity certification, which you'll need to produce when exiting the country (exporting of gems and stones without government-issued documentation is illegal).
#10 Visa-vis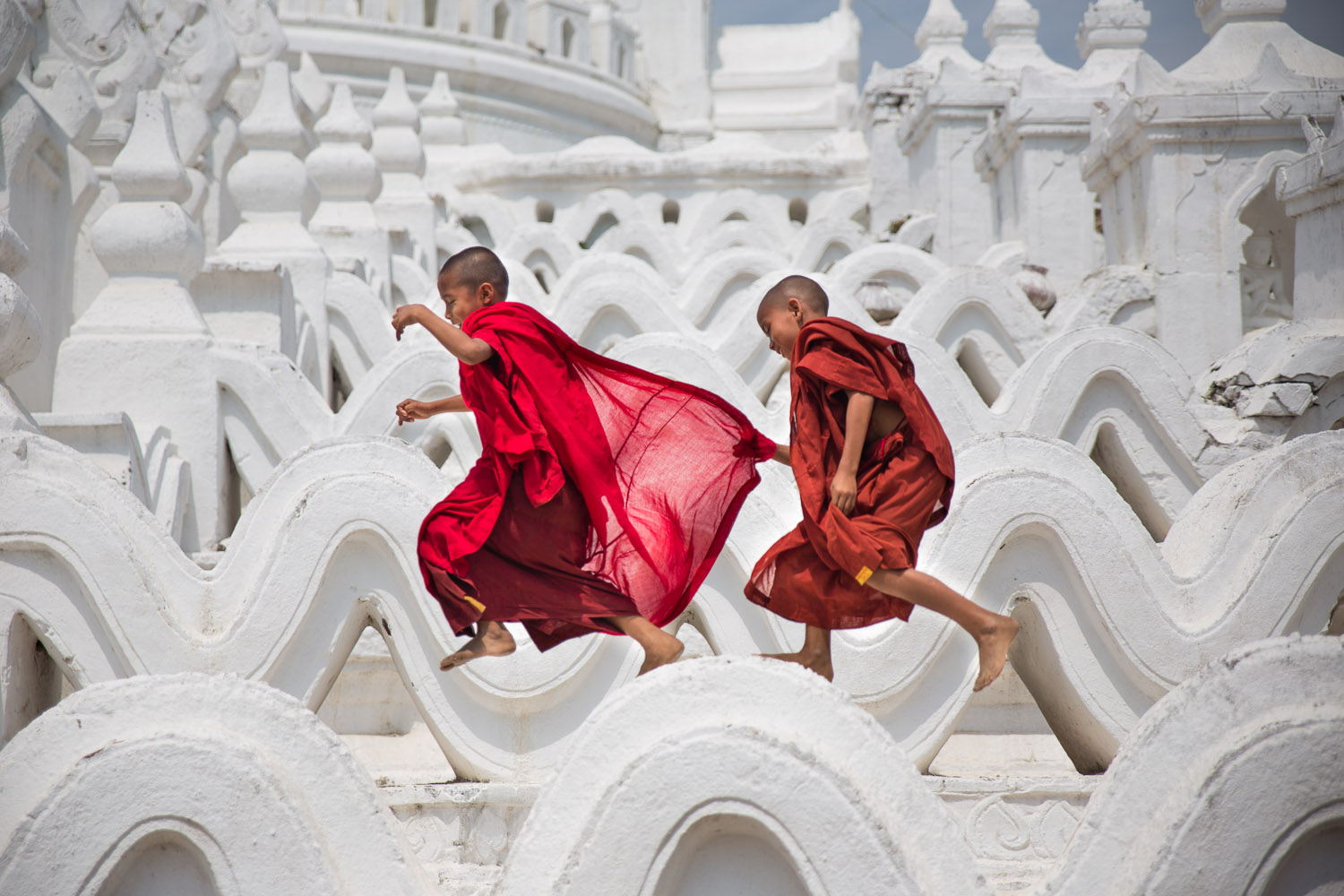 The new E-Visa online system makes visa application easy and speedy. Visas are valid for 28 days in the country and will only set you back USD$50 – best part is that they're usually approved within hours of the application being received. Don't forget to print it out and carry it with you – you'll need to show it upon entry and exit.
Plan your getaway to Myanmar with us now!