It can't be plunge pools and breakfast in bed all the time, er…Shake up your usual vacation routine with some strange destinations thrown into the mix. A little excitement and a little odd can go a long way in the memories game, plus for some of these places you'll be able to humble-brag that you've been there done that before anyone else. Ready to get weird?
#1 Cinderella's Slipper Church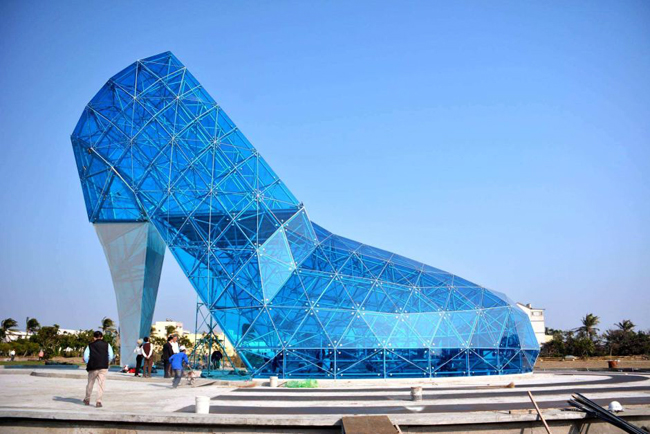 Where: Budai, Taiwan 
What: Head to Ocean View Park to see this newly constructed church on the Southwest coast of the island designed to attract more female worshippers. We're not sure it works that way, but you gotta give some credit for originality and a bizarre take on spirituality, feminism and materialism. Hey, if the shoe fits…
Stay: If you're planning a visit, don't miss a stay at Hotel Éclat where you can keep the avant-garde theme going in the heart of Taipei's most fashionable district.
#2 The Chicken Church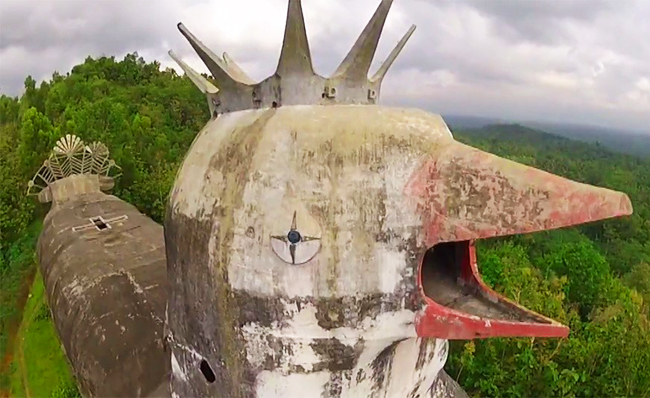 Where: Magelang, Indonesia
What: The Gereja Ayam or Chicken Church (as it has come to be known) is the labour of love of Daniel Alamsjah. Purportedly receiving a message directly from God to build a prayer house in the shape of a pigeon, Daniel seems to have worked his little tail feathers off to construct the now abandoned (due to high maintenance costs) structure that can be found in the middle of Java.
Stay: Easy to combine with a visit to Borobudor, MesaStila is romantic, antique Java at it's finest.
#3 Nagoro Village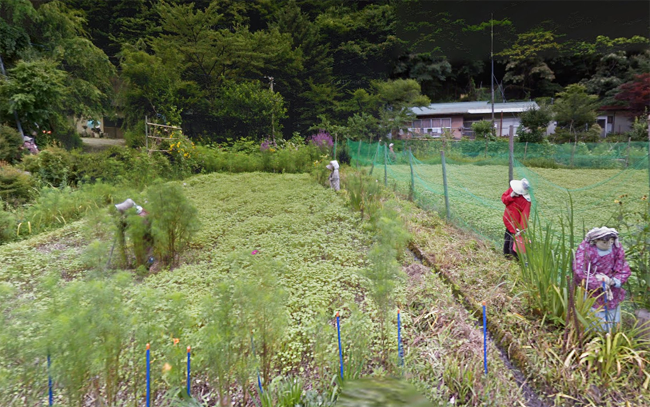 Where: Shikoku Prefecture, Japan
What: We all have different ways of remembering those friends or family who are no longer with us. Some keep photographs, others small mementos, but if you're Ayano Tsukimi, you make over 350 life sized dolls who represent the villagers who have either left the small town or passed away.
Stay: Thanks to Google street view, you can visit Nagoro digitally by clicking here and encounter many of the dolls from the comfort of your home. It's pretty cool (if not strange), trust us.
#4 Cafe Dreamy Camera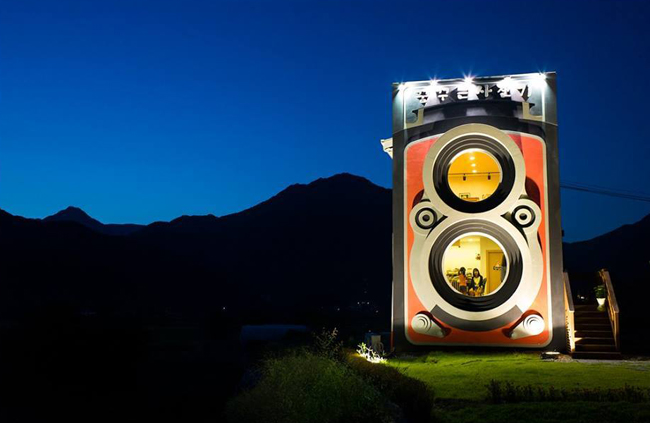 Where: Yangpyeong County, South Korea 
What: An easy day trip from Seoul, this family run coffee-house was supposedly built by an ex-airforce helicopter pilot who just couldn't get enough of photography. The café sits directly, and we mean directly outside the owners house, meaning a visit here wouldn't be complete without a little meet and greet with the man behind the lens.
Stay: Shutterbug aficionados should have plenty to snap away at staying at the W Seoul Walkerhill. 
#5 Wang Saen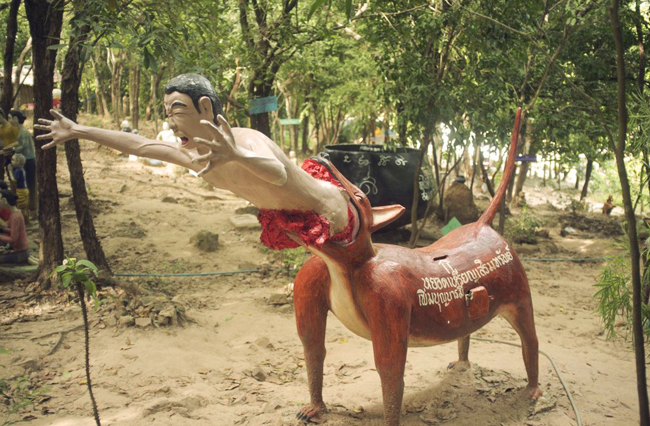 Where: South of Bangkok 
What: If you're heading down to Pattaya and are slightly morbidly inclined (or Buddhist), don't miss the Wang Saen Hell Gardens. Designed to represent an interpretation of Buddhist hell – where 136 different forms of torturous punishments befit those whose sins outweigh their good deeds – the detailed dioramas cover them all as you stroll throughout the leafy gardens. You might want to contribute to that donation box here.
Stay: Once you've passed through hell, find a little slice of heaven at Tamarind House in Pattaya. Pretty Divine.
# 6 Wonderful Worlds of Whampoa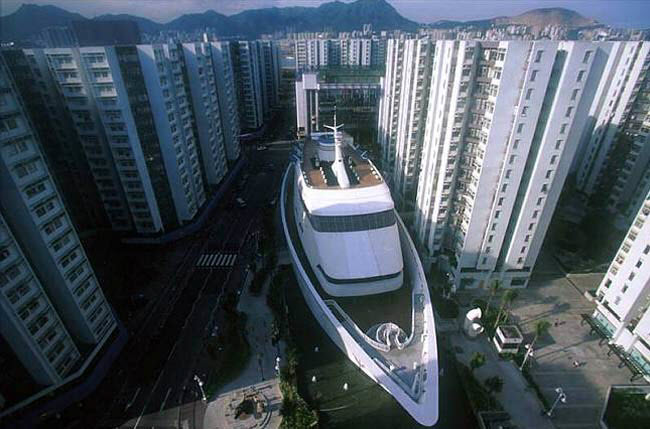 Where: Hong Kong 
What: You can either catch a ferry or the MRT to Hung Hom to visit the landlocked 360 foot-long cruise liner that contains over 300 shops, theatres, restaurants and even a mini theme park. The Whampoa docks actually used to be one of the busiest shipyards in Asia until it saw heavy bombing by the Japanese during World War II. Cut to 1985 and the area was redeveloped as a housing block with the ship/mall constructed to reflect on the importance of the shipyards to the area. Whatever the reason, in the density of Hong Kong, turning a corner to come across a giant landlocked Yacht makes for one of the most delightfully strange destinations if you think you've see all the Island has to offer.
Stay: Mira Moon in Causeway Bay will have you staying almost directly across from Hung Hom. Keep it nautical and take the Star Ferry to get across Victoria Harbour.
There's nothing strange about this.