#1 Chamonix-Mont-Blanc, France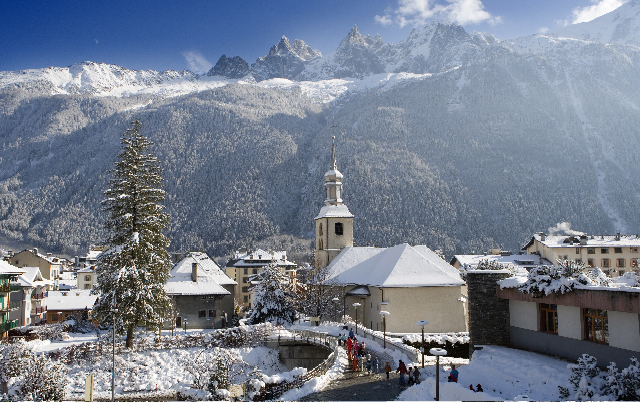 The good stuff: It's infamous for having one of the world's longest runs of over 13 miles and a mind-blowingly terrifying vertical drop of 9,000 feet. Located at the foot of the mountain, it crowns the Alps with pride.
Fun fact: It's not only active during winter; there's paragliding and tandem flights in the summer, too.
#2 Yongpyeong, South Korea
The good stuff: The joy of Yongpyeong is that it's only 200km from Seoul, so your ski holiday doesn't have to be just that. It's considered as Korea's Ski Mecca and is quickly gaining traction with the international audience. Snowfall wise, it gets an average of 250cm, which is pretty decent.
Fun fact: The popular k-drama Winter Sonata was filmed here!
#3 Stowe, United States
The good stuff: Stowe has the biggest vertical drop in the area, so beginners should probably look elsewhere. Seasoned powder busters however, will find Stowe great fun, plus it is one of the most renowned and picturesque ski resorts that offers a traditional New England charm.
Fun fact: Stowe is one of the few resorts to have a lift-link to another resort!
#4 Zermatt, Switzerland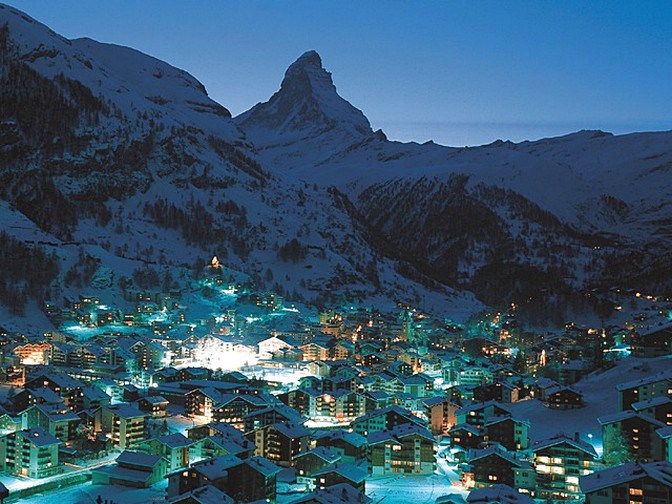 The good stuff: Other than being home to 3 five-star hotels, anyone who's worth their powder will recognize the sheer power of Zermatt. Ranked as Switzerland's top resort by most, it's an idyllic town that's both picturesque and naturally blessed; it receives massive snowfall blankets due to its altitude.
Fun fact: It has a car-free environment, so the city bees can revel in the fresh air.
#5 Niseko, Japan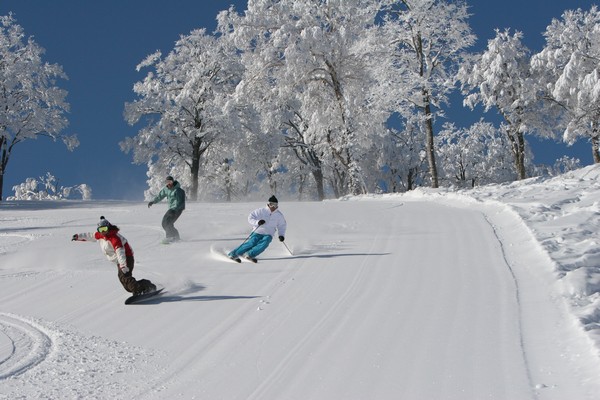 The good stuff: It's one of the best kept secrets in ski world: you can ski at night here, and Niseko reputably has the largest lit area in Japan. Not only is it a life-changing experience, but it does present a new challenge to seasoned skiers and snowboarders.
Tip: Bring a longer snowboard than your regular length. The snow in Niseko is reputably deeper than other places.
Psst: Did we mention that Niseko chalets are the best? View our list here.
#6 Kitzbuhel, Austria
The good stuff: Skiing here has been a long pastime; this 700-year-old alpine village is considered the Pearl of the Alps and is one of the most sought after ski resorts in Austria, if not the world.
Fun fact: Kitzbuhel is one of the largest ski regions in Austria and contains one of the highest densities of tourists each season.
#7 Aspen, United States
The good stuff: We've heard about Aspen one way or another and it's nearly always tied to the rich and famous. Known for the steeps and its mountains, it's slightly more luxe than your average resort, but an excellent choice for experts who can play around with hundreds of acres of terrain.
Fun fact: Aspen is named as such because of the abundance of aspen trees in the area.
Which is your favourite resort, nomads?
Main photo: 1.  Photo credits: 1, 2, 3, 4, 5, 6, 7.