New opening: Steak on Elgin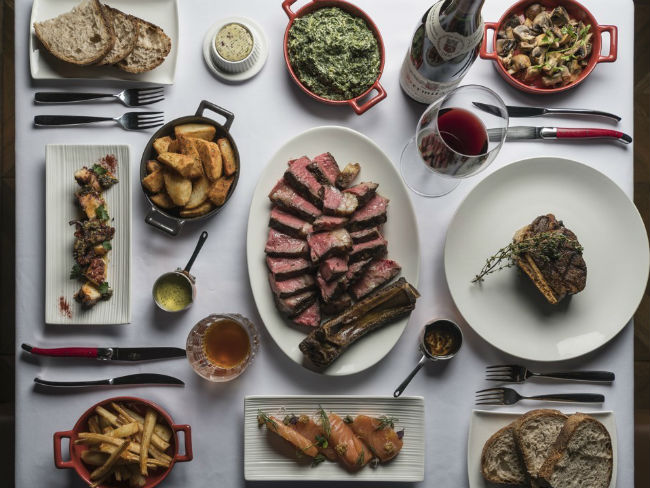 Here's something for all the meat-lovers in town. Steak on Elgin, which specialises in produce from the British Isles, is set to be the next hot spot for carnivorous Hongkongers in SoHo. The menu features a wide range of meats in different cuts (think rib eye, sirloin, porterhouse, dry-aged filet mignon on the bone), seafood options, and sides (expect hand-cut triple cooked fries, rosemary roasted potatoes, Yorkshire pudding and more). For dessert, there are British classics like Grandma's Boozy Trifle and a selection of European cheese.
The restaurant is headed by Clayton Ma, whose CV includes fine dining establishments around the globe, including FINDS by Chef Jaakko Sorsa and Armani/Ristorante in Burj Khalifa in Dubai. He has most recently been at the helm of G7 Private Dining in Hong Kong.
Find it here: 59 Elgin Street, Central. +(852) 2627 0528
New opening: Beef & Liberty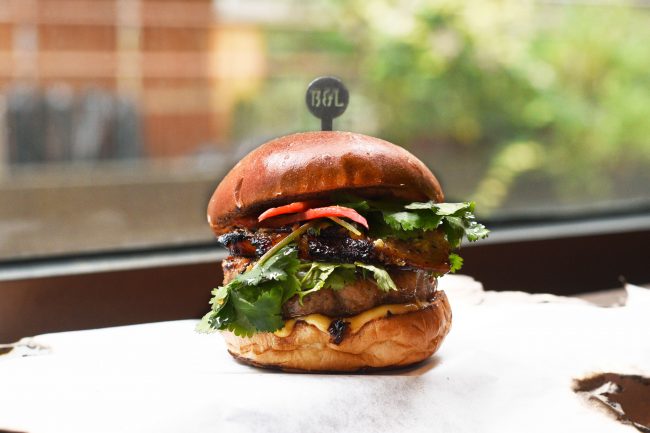 The latest restaurant to open at Hong Kong Airport is Beef & Liberty, a crowd-favourite burger joint that already boasts multiple locations across Hong Kong and Shanghai. Located at the Departure East Hall in Terminal 1, the restaurant can seat up to 120 weary travellers looking to either end or start their Hong Kong adventures on a high note.
On the menu are all of Beef & Liberty's signature items and burgers, like the Notorious P.I.G., complemented with airport-exclusive dishes like Hong Kong milk tea crème brulée and macaroni cheese breakfast sandwich. The interior pays tribute to its new environment, with retro design codes heavily influenced by the golden age of flying in the '60s and '70s. Plus, flash your boarding pass and you'll get 15% off your meal this month.
Find it here: Unit 7E138, Departures East Hall, Terminal 1, Hong Kong International Airport. +(852) 2152 1966
Read also: For one night only, you can experience the Titanic's last meal
New opening: Shake Shack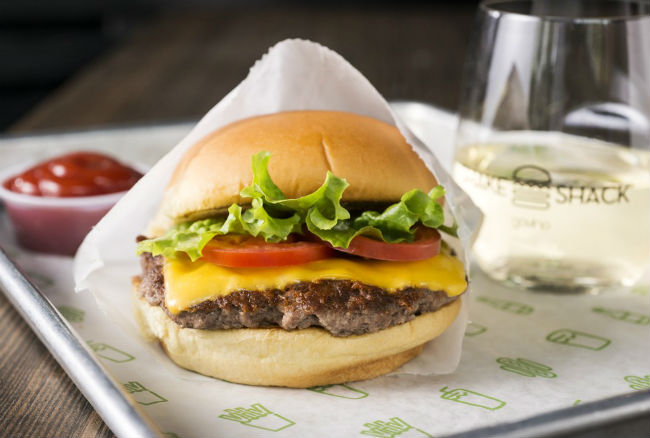 While Shake Shack won't be completely open until a few weeks from now (its exact opening date is slated to fall some time between late April and early May), a pop-up has been arranged to whet our appetite until then. The atrium of the IFC Mall will be transformed into a park on April 14, from 11am until 4pm, recreating Shake Shack's original New York experience.
Shake Shack's Hong Kong location will be set on the 4th floor of the IFC Mall, overlooking the Victoria Harbour – it can't get any more Hong Kong than that.
Find it here: Pop-up: Atrium, 1/F, IFC Mall, 8 Finance Street, Central. April 14.
Restaurant: Shop 4018, Podium Level 4, IFC Mall, 8 Finance Street, Central. Due to open between late April and early May.
New opening: Inagiku becomes Shikigiku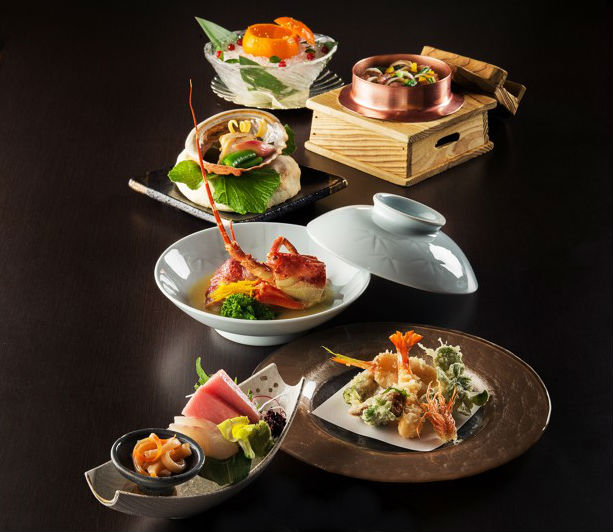 Starting from April 1, Inagiku will be rebranded as Shikigiku. The update comes after a 15-year run in Hong Kong, during which time it has picked up awards for its high-end dishes made with the freshest seasonal ingredients presented with culinary expertise. The new name highlights the restaurant's commitment to these values, as 'Shiki' can be interpreted to 'four seasons' in Japanese, referencing the seasonality of its tempura, sashimi, sushi, teppanyaki and Kasieki menus. The restaurants remain in the capable hands of executive chef Goto and tempura chef Sakuma.
To mark the change from Inigaku to Shikigiku, a special launch menu will be offered throughout April and May – and it comes piled with crowd-favourites, like wagyu beef, lobster and abalone, and tempura wagyu beef rolled with sea urchin. The menu is the same across its two locations within the Four Seasons Hotel in Central and The Royal Garden in Tsim Sha Tsui.
Find it here: 4/F, Four Seasons Hotel, 8 Finance Street, Central; 1/F, The Royal Garden, 69 Mody Road, Tsim Sha Tsui. April 1–May 31 for special launch menu. HK$1,580 per person.
Read also: Book your table at Asia's 50 Best Restaurants
Sevva x Bulgari Aperitivo
Sevva is bringing la dolce vita to Hong Kong with an aperitivo experience presented in collaboration with Bulgari. The collaboration helps celebrate Sevva's 10th anniversary in style by putting a luxurious twist on an essential Italian pleasure.
The menu draws on Bonnae Gokson's years in Italy, and this influence can be seen in items like pear bites with gorgonzola and arugula, parmesan chips with risotto al basilica, and chocolate chip crema. For a tipple (after all, this is an aperitivo!), you can choose between Prosecco, Negroni, Bellini, and Pinot Grigio.
Find it here: 25/F, Landmark Prince's, 10 Chater Road, Central. April 6–May 31.HK$820 per set, additional HK$180 for two alcoholic drinks