Whoever said space was the final frontier was spot on his money, because it seems that man's fascination with the heavens can never be kept at bay whether it's Icarus tragic journey to the sun or the "giant leap for mankind" in 1969. Yes, we've conquered the moon, and most recently, Felix Baumgartner broke all manner of records (including the sound barrier) in the 2012 Red Bull Stratos space jump that had our hearts in our mouths. Who knows? It might become one of those daredevil space tourist things to do in about 20 years, except we're scared of heights and falling, so that's probably not making it on to our bucket list anytime soon!
SPACE JAM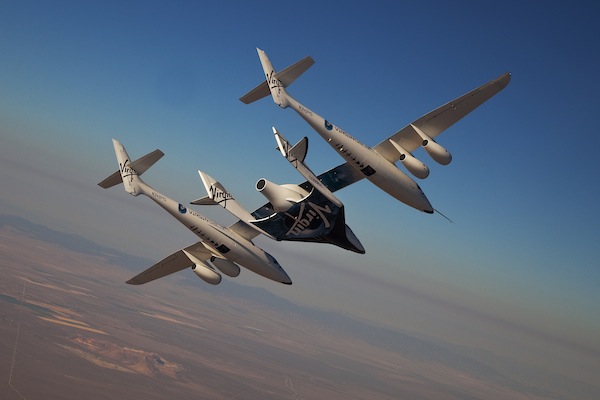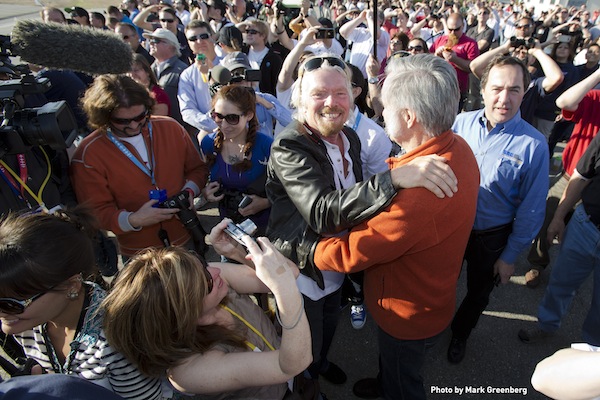 Luckily for us, space travel is surely becoming the 'in' thing. You're thinking you've probably got to have millions stashed in your Swiss/off shore bank accounts to even contemplate space tourism, but you'd be surprised. Richard Branson's Virgin Galactic spaceline is expected to launch by the end of the year and hurtle passengers into space from New Mexico's Spaceport America to a relatively modest tune of USD 250,000 for several minutes of weightlessness, a view of the curving Earth and a rollercoaster re-entry that promises as much as 6G's of acceleration.
Of course, between the time that you've booked your space flight and the actual flight itself, you'll be able to travel to see the spaceships being built, watch the test flights, get trained in a centrifuge facility and on zero gravity parabolic flights, plus get hosted by Sir Richard himself at Nekker Island, his game reserve in South Africa, Swiss Alp chalet and Atlas Mountain estate in Morocco! Now that sounds like a pretty plum deal.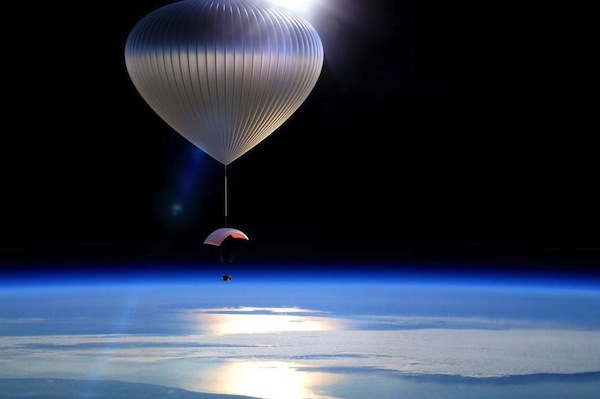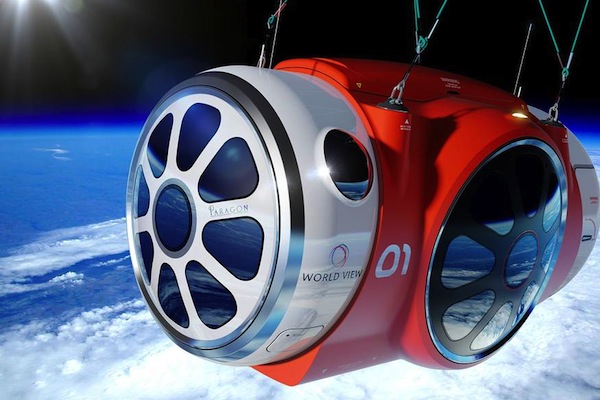 But if you'd rather not fly, you could also float. We're talking supersize Jules Verne proportions – thanks to World View Flights. Much like Felix Baumgartner's experience, this relatively inexpensive method relies on an immense high-altitude balloon to lift a pressurized capsule some 100,000 ft. Together with 5 other passengers and two crew members, you'll be able to admire Earth and space, in all their infinite beauty. The journey will take some five to six hours, with two hours of floating at peak altitude before gliding gently back to terra firma. Due to launch in 2016, introductory tickets cost from USD 75,000 but will probably get cheaper if flight frequency increases.
BACK ON EARTH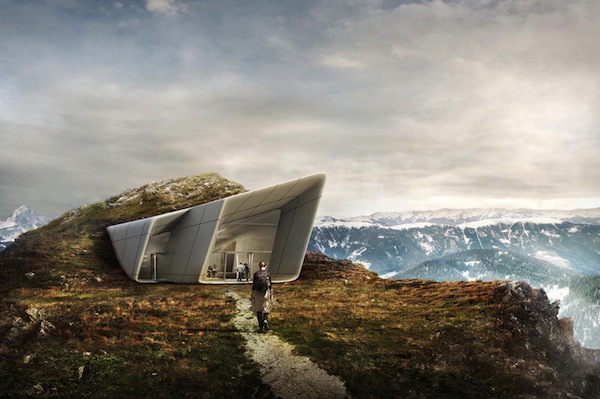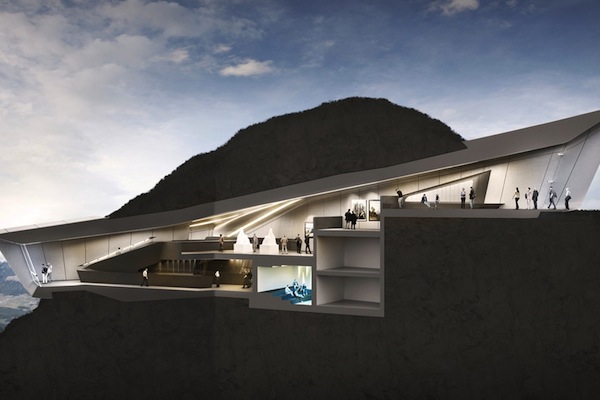 For those who haven't got ridiculous amounts of cash flowing for daredevil amusements, heights needn't necessarily equate flight. Conquering the highest peaks of Earth has long been the pinnacle of exploration – in fact Mount Everest continues to beckon adventurers with its exceptional beauty and 8,848 m (or 29,029 ft) of mountaineering challenges. To date, more than 5,000 people have climbed Everest. We prefer to look at mountains though, and no less within designer surroundings, like the upcoming Zaha Hadid-designed sixth and final Messner Mountain Museum at Plan de Corones, South Tyrol, Italy. With a unique view of the Dolomites, this 1000 sqm museum will be dedicated to the discipline of mountaineering, while its design is to be carved within the Mount Kronplatz's geology and topography, adding to its glacial ice-like glass canopy entrance.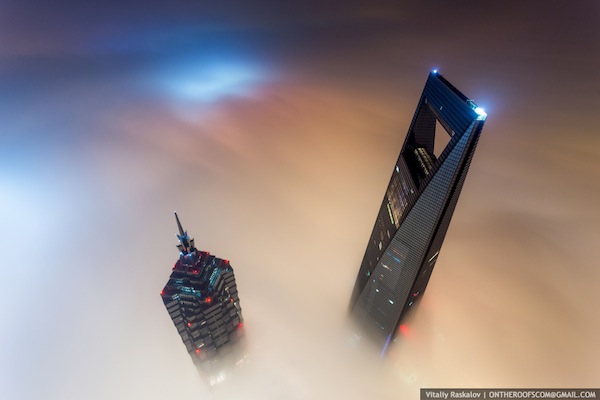 These days though, the world's tallest buildings have become challenges in themselves. Just take Eastern European urbex (that's short for urban explorers, if you didn't know)/skywalkers (that sounds more cinematic) duo Vitaliy Raskalov and Vadhim Makharov for instance, who make it their life work to scale the tallest buildings and monuments in the world. Their dangerous (filmed and photographed) madcap exploits have earned them not only more than 32 million views on YouTube, with their most recent climb being the 650m still-under-construction Shanghai Tower without ropes or any safety equipment, but also bans in several countries including Egypt (after climbing the Great Pyramid of Giza) as well as Russia. And no wonder too, these guys seriously have death wishes!
So, you may not want to do what they do (and honestly, if you do, you've got to be insane levels of cray), but still have a thrill-seeking itch that needs to be scratched? We recommend sticking to safe, but terrifying (we mean, fun) methods of getting high. Combining the scenic mountain views and modern structure, the newly opened Glacier Skywalk in Jasper National Park, Canada juts out from the Alberta rocks over the Sunwapta Valley.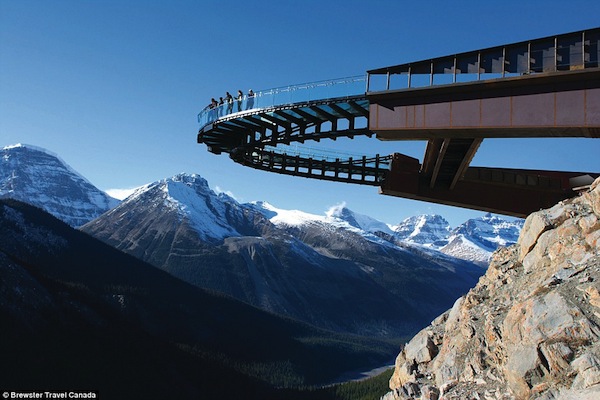 Featuring a U-shaped vertigo-inducing glass platform that's 280m (918ft) high, you'll be able to enjoy breathtaking vistas and feed your need for adrenaline-pumping excitement. Or if you'd rather not walk, you could just zip-line your way over the Maurienne and Tarentaise valleys in France from the Orelle and Val Thorens ski areas. Daredevils will have to pay a hefty USD 68 for a one minute and 45 second ride on La Tyrolienne at the altitude of 3,230m (10,597 ft).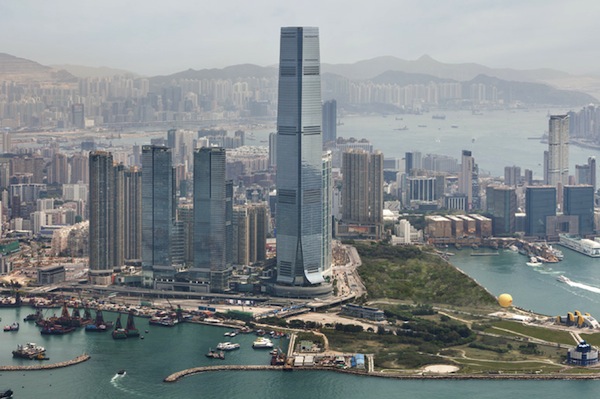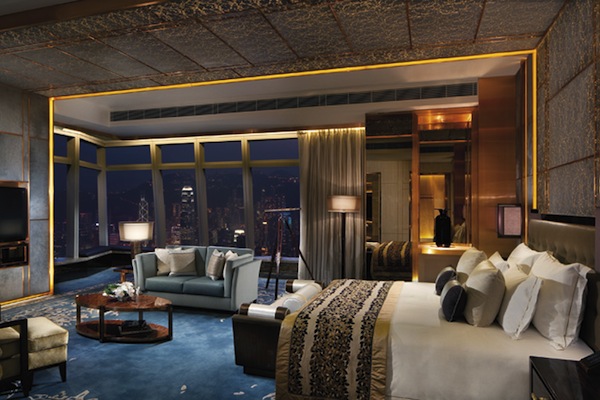 But if you're like us and don't want to flex too many muscles in order to literally live the high life, a stay in the world's tallest hotel should provide enough of a buzz. For a true nose-bleed of slumber, Hong Kong's Ritz Carlton Hotel location on the top 17 floors of the 118-storey International Commerce Centre offers 312 rooms and suites boasting unrivalled views of Victoria Harbour, Hong Kong Island and the New Territories as well as six dining venues, private dining rooms, stunning lobby lounge, health club, spa, and a swimming pool.
What do you think, nomads – have we whet your height wanderlust yet and where's the highest place you've ever been? Leave your comments below!
Main photo: via