The first underwater museum now welcomes tourists, sunk just off the coast of the Spanish Canary island Lanzarote. 500 sculptures were crafted by British artist Jason deCaires, which took over two years to complete. The installation, called Museo Atlantico, is designed to be thought-provoking by featuring themes that speak to the modern world.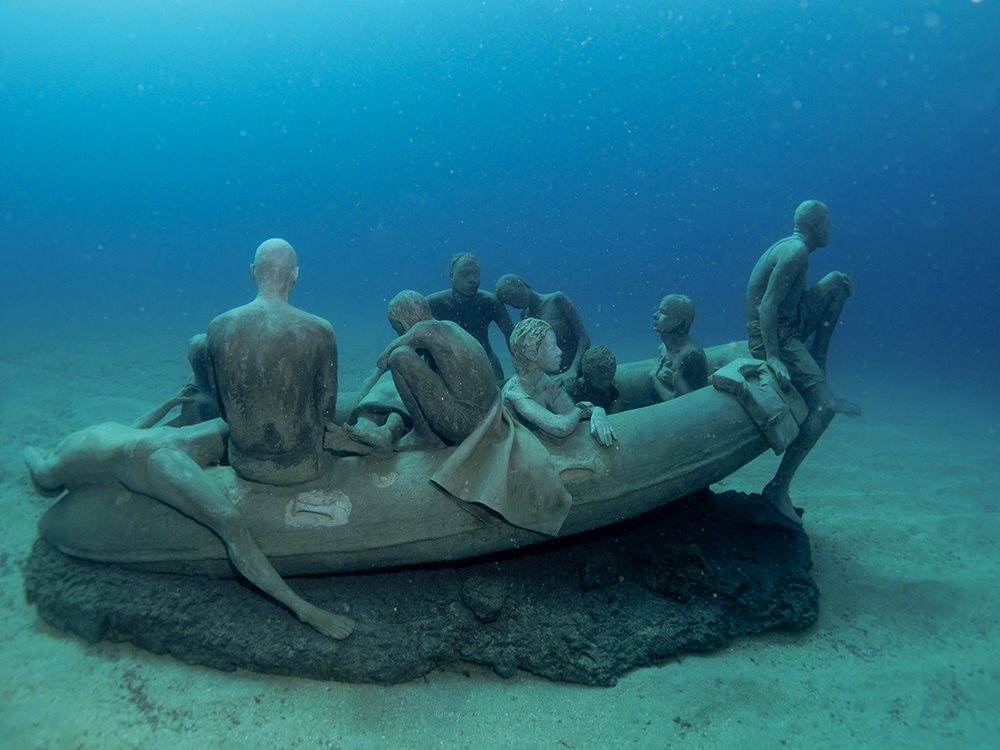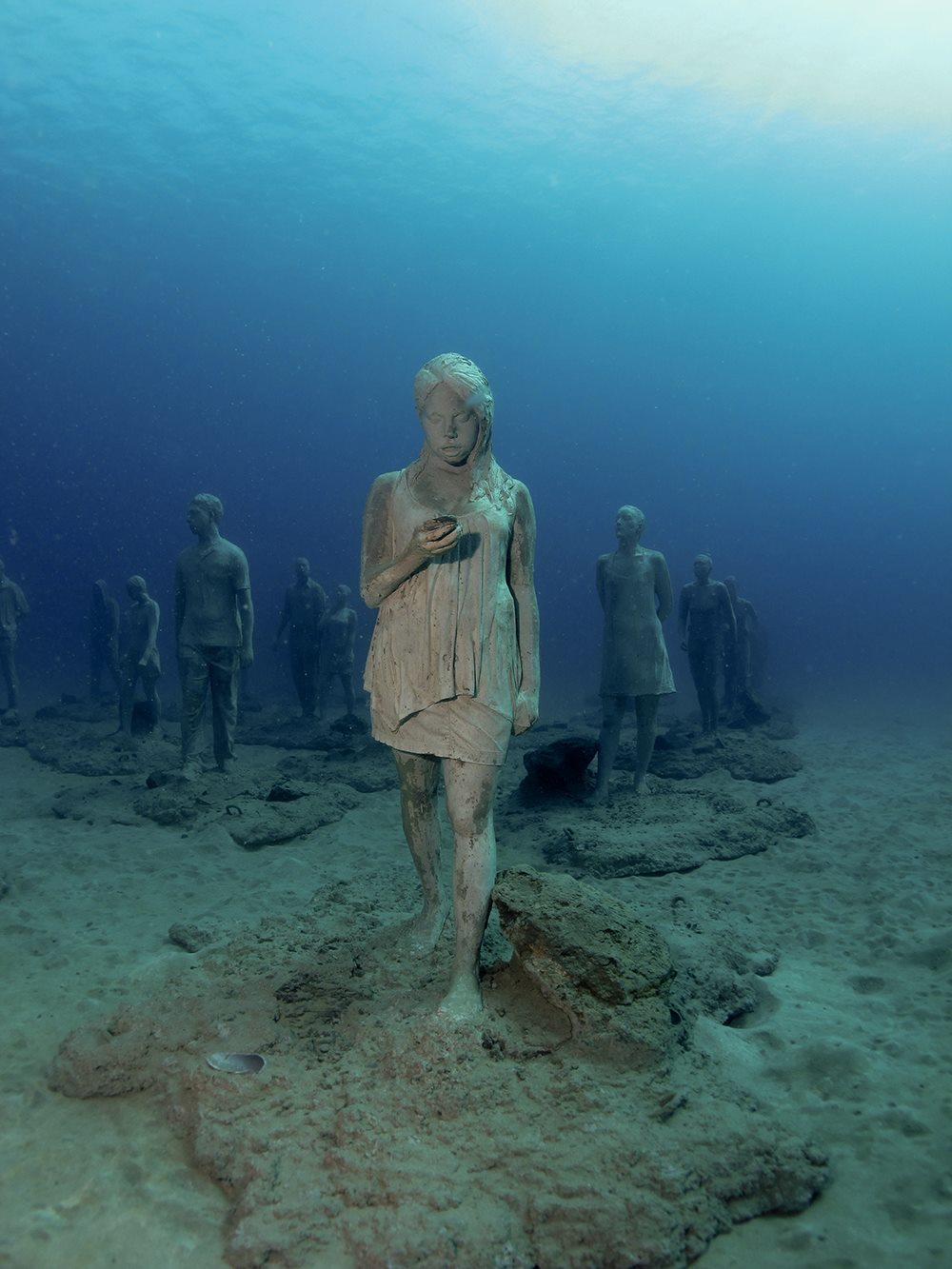 One of the artist's worked titled The Raft of Lampedusa shows 13 refugees sitting on a boat. He was inspired by the 1818 painting The Raft of Medusa by Géricault. Other works feature a group of figures with cameras, and some with phones in their hands.
The underwater museum was funded by the local Lanzarote government. Two percent of the profits will be directed to research and conservation efforts towards the region's marine life. These life-size stone sculptures also act as breeding sites for marine biomass in an area declared a Biosphere Reserve by UNESCO.
Got a diving license and you're not afraid to show it? You'll also enjoy the best diving sites in the world.