The Oscars are the glitziest night of the year as films that piqued interest from viewers all over the world are recognised at the 91st Academy Awards, held at the Dolby Theatre in Hollywood.
While it might be true that there was controversy surrounding the organisation (or lack thereof) of this year's red carpet affair, we still couldn't help but be excited when Tracee Ellis Ross and Kumail Nanjani announced 2019's nominees.
Diverse locations received screen time, and some of them turned out to be well placed on our travel bucket list this year. For your entertainment, we've rounded up some of our favourite locations below.
1. ROMA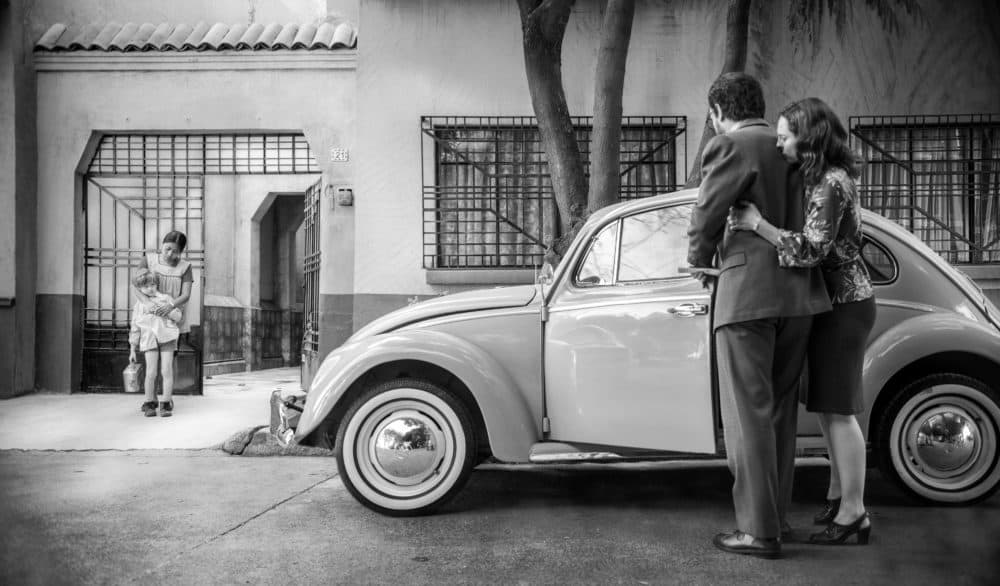 What: This film is living proof that Netflix, everyone's favourite media services provider, is now a force to be reckoned with. Roma was critically acclaimed with ten nominations alongside other contenders such as "The Ballad of Buster Scruggs" and "End Game".
Filmmaker Alfonso Cuarón's honest approach to how the environment that he grew up in influenced his visual craft was beautifully portrayed by filming the usually colourful streets of Mexico City in black and white.
Filming Locations to Visit:
Directly across the street from Cuarón's former home, in the Mexico City suburb of Roma, you can find Tepeji 22 – the gated home featured in the movie. The home is so proud of its involvement that it now wears a plaque commemorating the filming.
Mexico City's live music venue Teatro Metropolitan on Avenida Independencia is the Art Deco version of New York City's Radio City Music Hall, and the cinema Cleo visits with her boyfriend.
Within Mexico City's Historic Centre sandwich shop La Casa del Pavo, the site where Cleo and Adela take their day off, is worth a stop for its famous turkey cakes.
And then there is stunning Tuxpan to Mexico City's north-east. Tuxpan is the beach where the film hit its climax.
Read also: Frida Kahlo's belongings are being exhibited outside Mexico for the first time
2. Mary Poppins Returns
What: Colin Firth, Meryl Streep and Emily Blunt star in the comeback of the supercalafragilisticating magical nanny. The fantasy adventure was filmed in London with cameos of the Tower of London, Buckingham Palace and a "fake" Big Ben produced on set.
How neat would it be to have her around for your next family holiday?
Filming Locations to Visit: Most of Mary Poppins Returns was filmed in a studio, but we love some of the real world locations.
The way to the Banks' home, not in London, but Shepperton along streets like Blossom and Fleur de Lis, were chosen for their stunning Victorian details. They are a gorgeous stopover if you're looking for old London charm.
The bank where Michael works is the beautiful Bank of England and the Royal Exchange.
Of course, no visit to London would be complete without a stop by Buckingham Palace, a site that Mary Poppins and Jack ride pass.
Read also: Get That Shot: The Most Photogenic Places in London
3. Mary Queen of Scots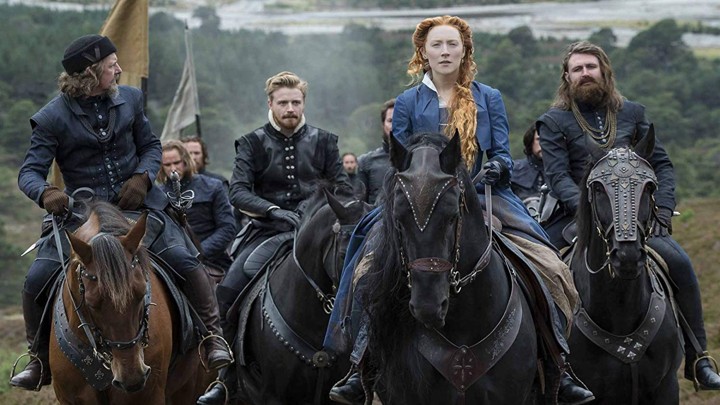 What: This 16th-century catfight for the throne welcomes phenomenal performances by Saoirse Ronan as Mary and Margot Robbie as Queen Elizabeth I. The movie was filmed primarily in the Isle of Scotland. If the Scottish highlands of Aberdeenshire, Lothian beaches, and 16th-century castles are up your alley, it is worth a visit.
Filming Locations to Visit: 
We'd love to see Hampton Court Palace, a place of luxury and comfort where Elizabeth I lived.
North Berwick beach, in East Lothian, where Mary landed with her army in the movie's beginning, is a popular summer spot for the Scottish.
Blackness Castle, the more intact version of Mary's Holyrood Castle, is a fantastical structure that seems to jut straight out of the rock.
If you want impossibly beautiful scenery, you need to visit Glen Coe in the Scottish Highlands. The area is said to have been particularly inspiring for Saoirse Ronan as filming rode through the area.
And of course, we could not forget the Divinity School of Oxford University, which you might remember from the shots of Elizabeth I's Privy Council and the Harry Potter franchise!
4. Bohemian Rhapsody
What: Rami Malek's transformation into Freddie Mercury, especially when you're used to seeing him as Elliot in Mr Robot, has bumped him to being one of the actors to watch out for at this year's event.
The iconic rock band Queen's journey was shot in multiple locations spread across London, New York and Amsterdam.
Filming Locations to Visit: Most of the film was shot on a studio set, but there are some locations to really look out for!
The venue of Live Aid's legendary concert can be found at North London's Wembley Stadium. However, the movie filmed the concert at Bovingdon Airfield in Hertfordshire.
The studio where Queen rehearses is Air Lyndhurst, a former Church in London.
In New York, it's all about Madison Square Garden – the scene of the epic We Will Rock You Performance. The scene was filmed in London, but the real Garden is always worth a visit.
5. First Man
What: Having Ryan Gosling star as the first man to walk on the moon and with Steven Spielberg on board as executive producer was all we needed to watch Neil Armstrong's biopic. Though NASA's current headquarters are located in Washington D.C. and Houston, Texas, the majority of the filming took place in Atlanta, Georgia. 
Filming Locations to Visit:
Yes, most of the filming was in Atlanta, but the movie did make its way to Florida's Kennedy Space Centre at Cape Canaveral – the site of U.S. space launches!
6. A Star Is Born
What: If you haven't seen it, that's fine because the below might sound familiar: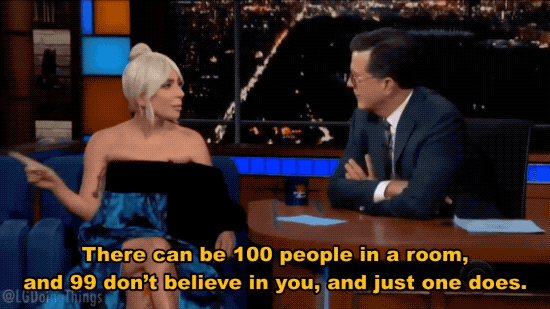 Kidding aside, Bradley Cooper gets the MVP not just for his stellar performance, but for also producing and directing this blockbuster hit in Los Angeles. We're pretty sure we love it because Lady Gaga is a phenomenal performer and honestly, where else would a star be born?
Filming Locations to Visit:
The Empire Polo Club in Indio, California is a necessary stop – it's the home of the Coachella Festival.
For where Jackson drags Ally on stage, you need to check out LA's The Greek Theatre.
Meanwhile, if you want to see where Ally grew up, you should drop by Kensington Road in Angelino Heights.
Read also: Our 6 Favourite Beaches in Los Angeles
7. Black Panther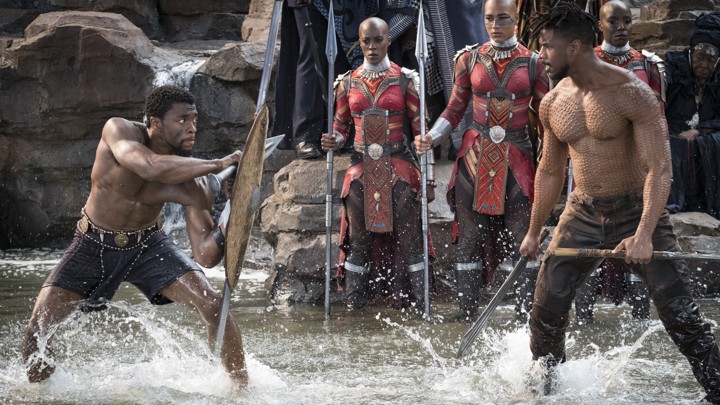 What: It came to no one's surprise that Black Panther was not only the first superhero movie to be nominated for an Oscar, but that it was also one of the highest grossing films of 2018. Although set in the Marvel Comics Universe, the movie was filmed in several locations that included South Africa, Zambia and Uganda.
Filming Locations to Visit: 
Warrior Falls is Argentina's Iguazu Falls – the largest waterfall system in the world.
Like First Man, Black Panther was primarily shot on set in Atlanta, Georgia, but many of the aerial shots were filmed in South Africa, Zambia and Uganda.
If these three countries are on your travel list this year, these are the most luxurious African safaris for you to see more of its countryside.
For now, The Luxe Nomad's shiny gold statues go to award-winning villas, making conscious choices and helping you plan that next holiday.