Review by: The winner of Get Me to the Greek, Jessica Rule of Escape Button Blog.
Villa Gaia has everything you need to enjoy the beauty that surrounds Santorini, think plunge pools and rooftop vistas at sunset. Because the residence can be divided into two separate villas it is versatile for couples or groups and offers multiple levels for a luxurious stay.
It's is the kind of place you need for long stays when you want to immerse yourself in the town.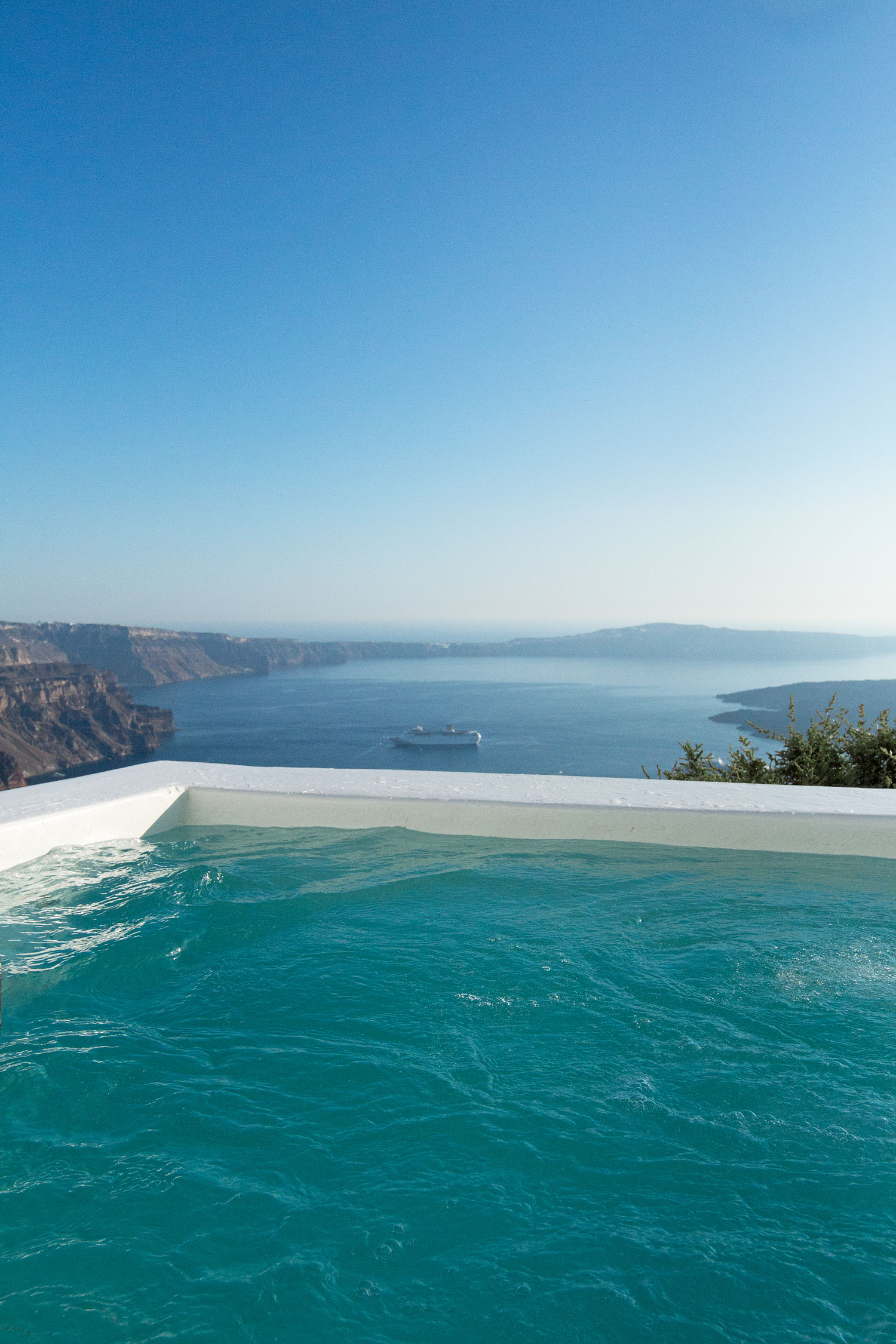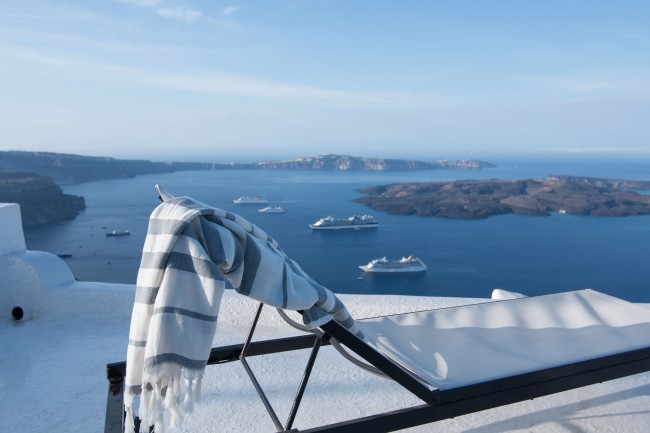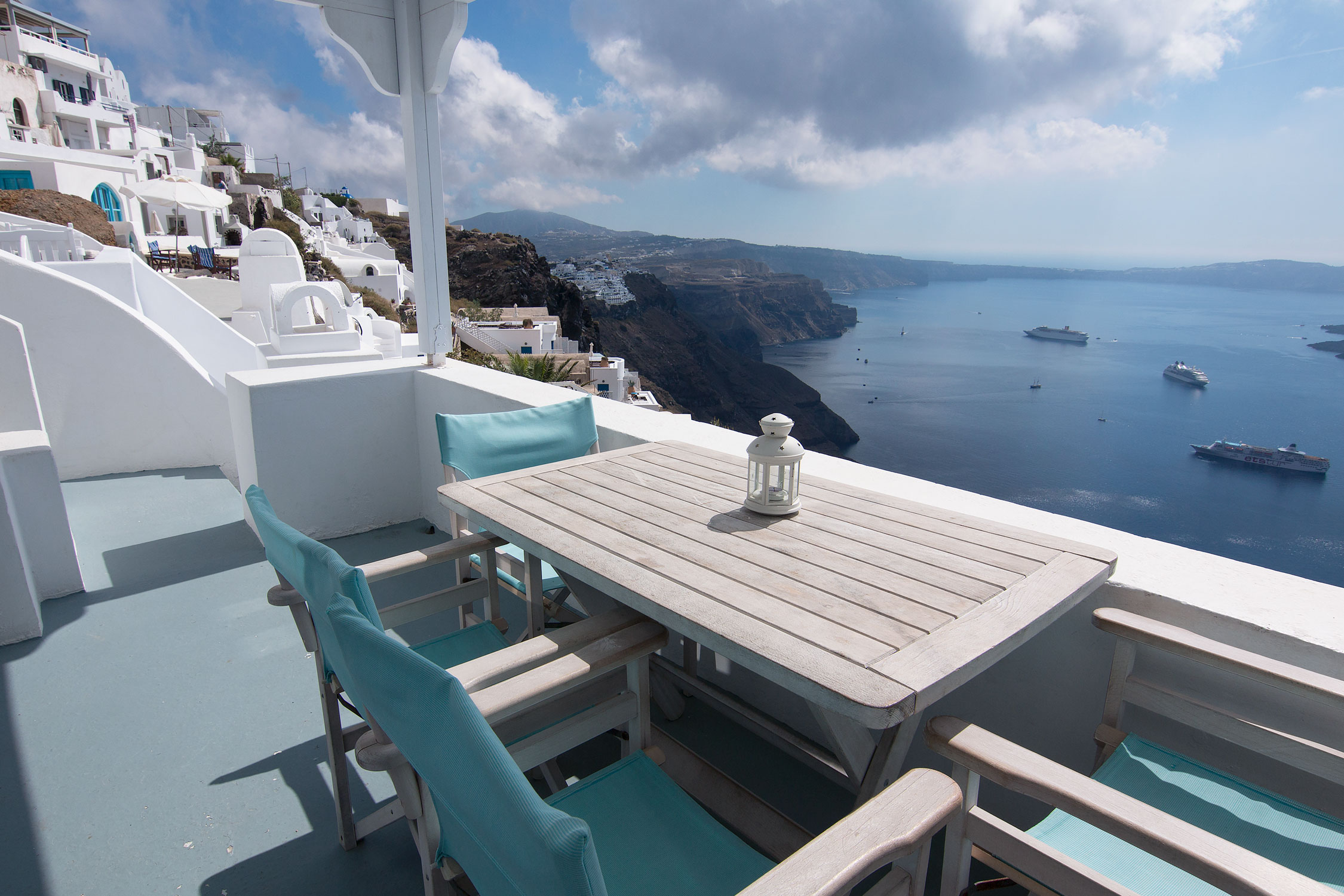 On the ground floor you will find a plunge pool, 2-person villa (complete with its own spa) and a large outdoor entertaining area. The plunge pool was the perfect way to welcome us after navigating Santorini's steps. At the end of each day I would kick back under the spa jets and rest my tired legs. The view from here is unbeatable, especially when you want to steer clear of crowds at sunset.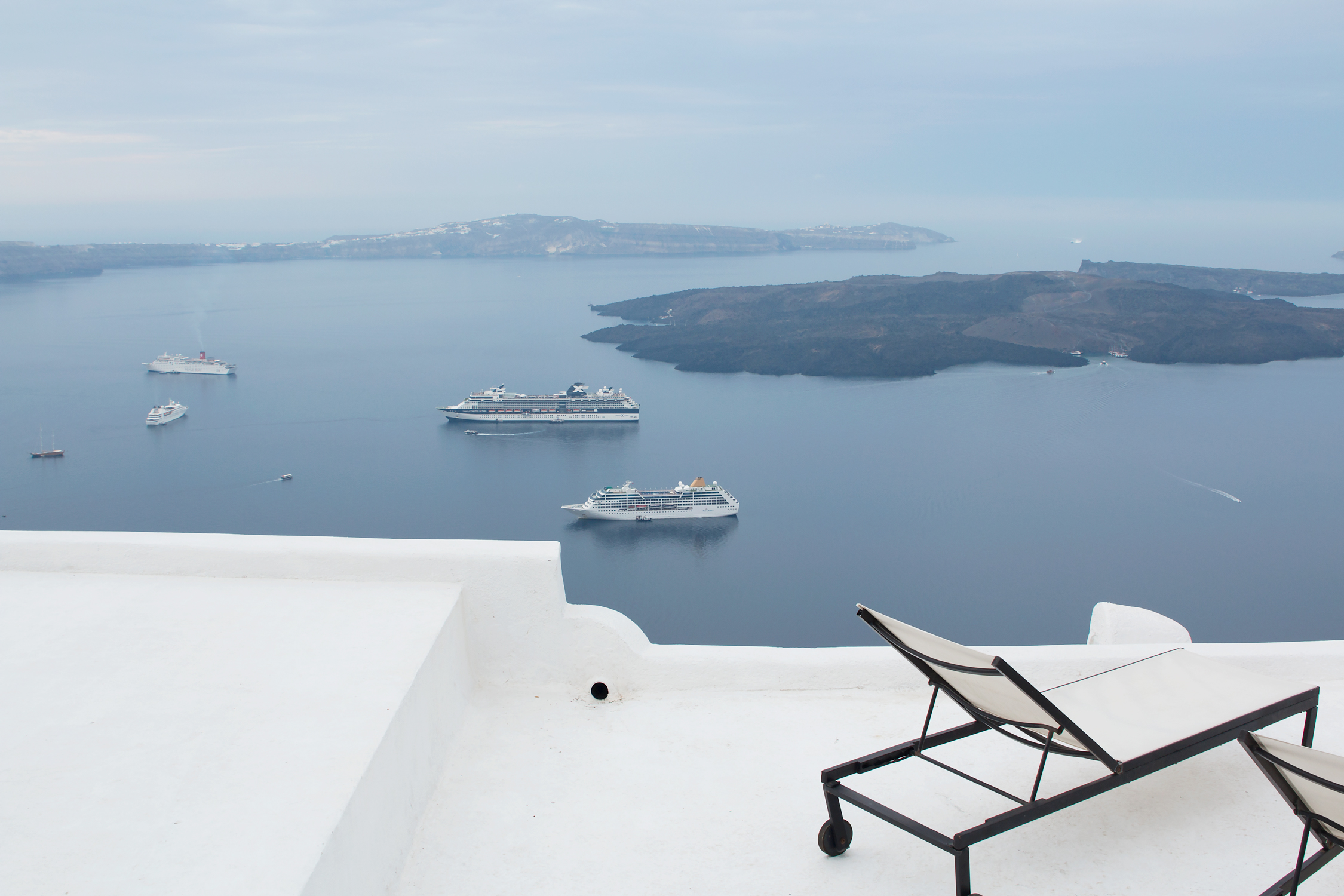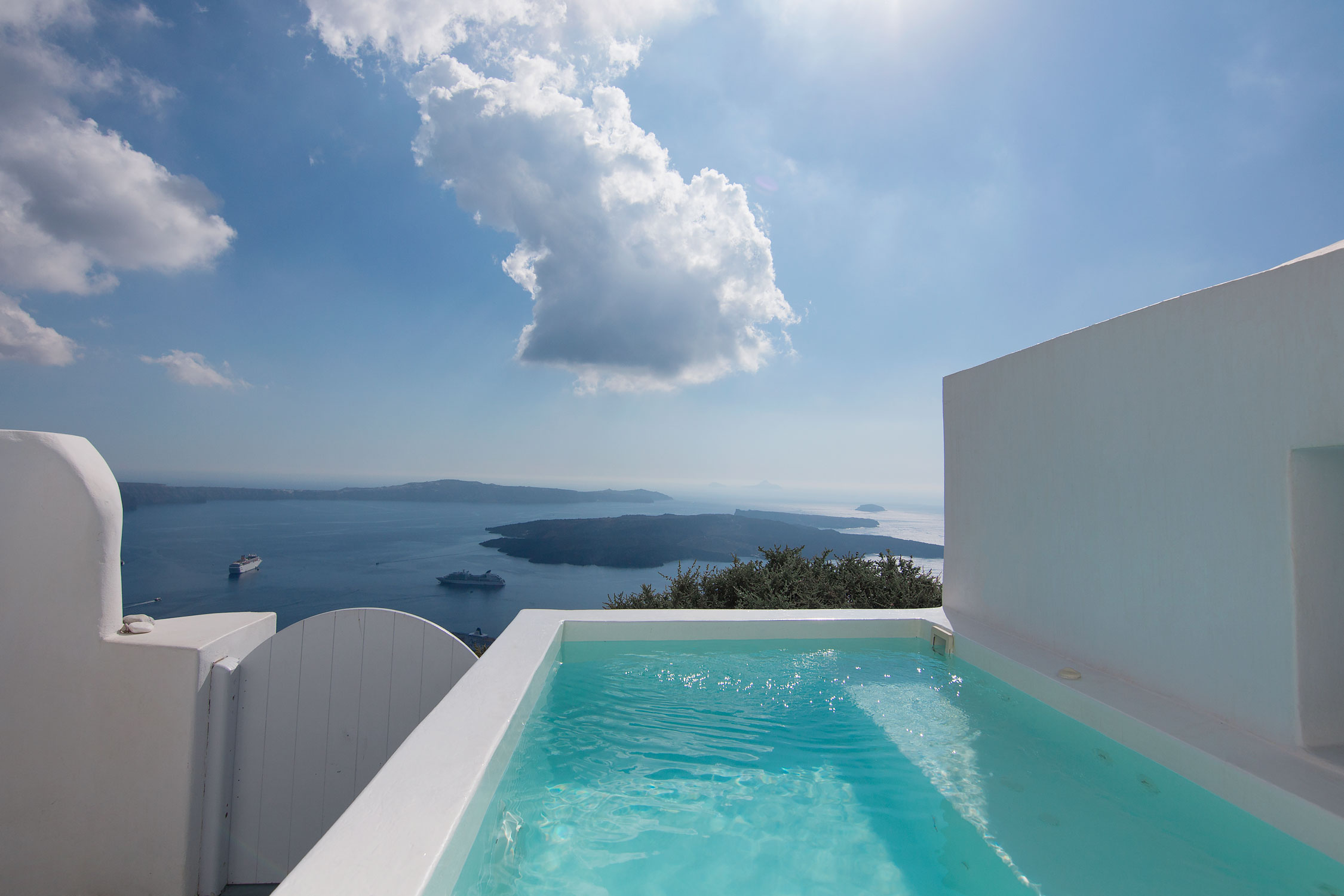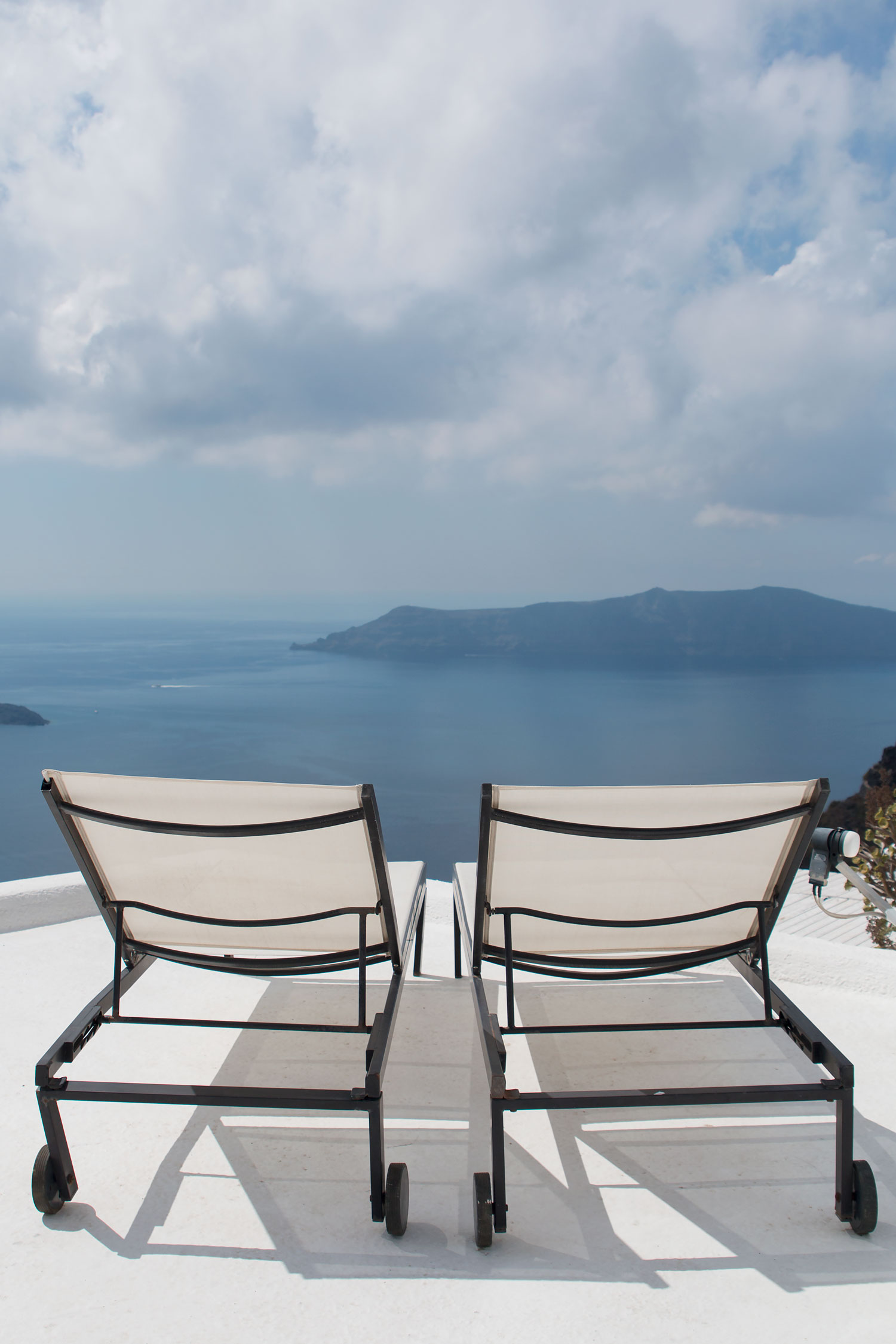 The villa's first floor and main residence can sleep four guests with an en-suite bathroom for each of the 2 bedrooms. At the entrance you are welcomed by the balcony area which has plenty of room to wine, dine, and soak up the view. The villa also boasts a huge living room, indoor dining room and quaint kitchen with a view that will have you volunteering to cook (or if you're like me, boiling the kettle for tea).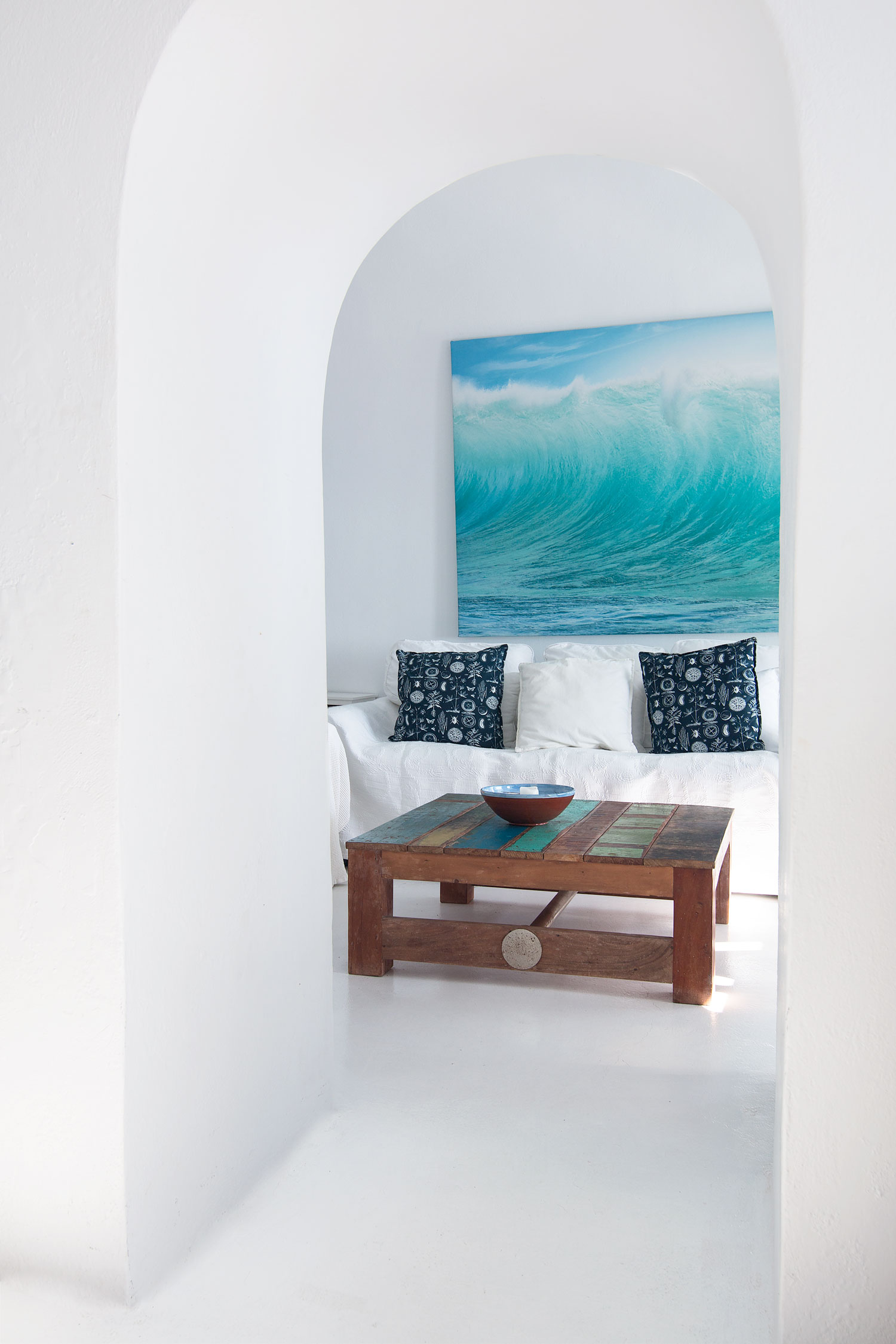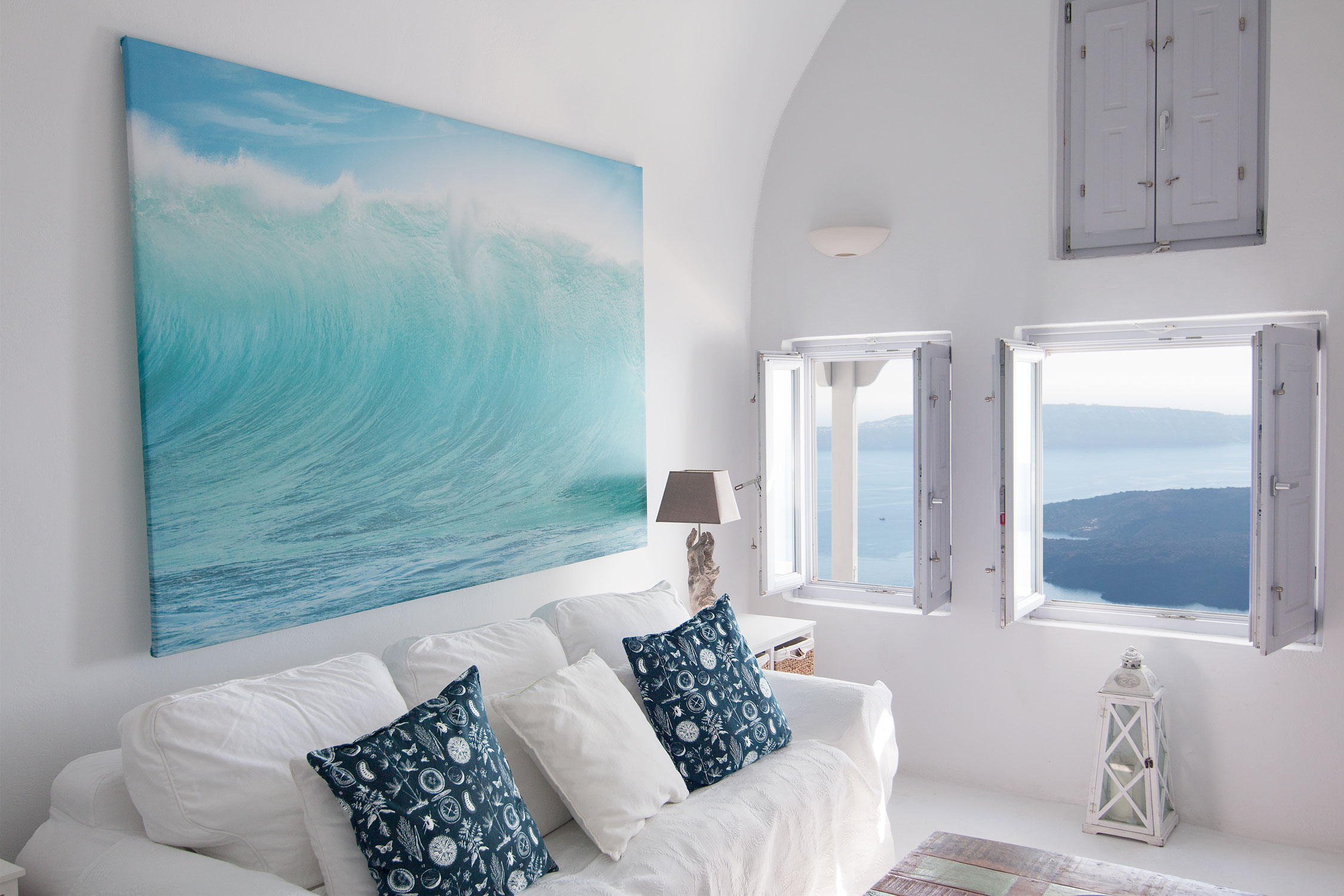 Bright blues and whitewashed lanterns make the inky Aegean feel more familiar. The cave design of each room is opened up to the sweeping caldera with rows of charming shutters. On a backdrop of all-white, seashells sat right at home with French provincial chairs and decorative serving trays.
The first thing I noticed when entering the villa was how at home I felt with the beach-house decor.
In such a homely environment, daily breakfast cook-ups were a must and fueled me for the day ahead. The top floor, which is accessible from the exterior stairs, was my favourite part of Villa Gaia. Here you will find a rooftop terrace with deck chairs for the most spectacular sunset vantage spot. I used this area to do some exercise at sunrise and to enjoy a glass of wine at sunset. You know, because it's all about balance. With the comforts of home, luxurious features and breathtaking views, Villa Gaia is the perfect location for the discerning traveler.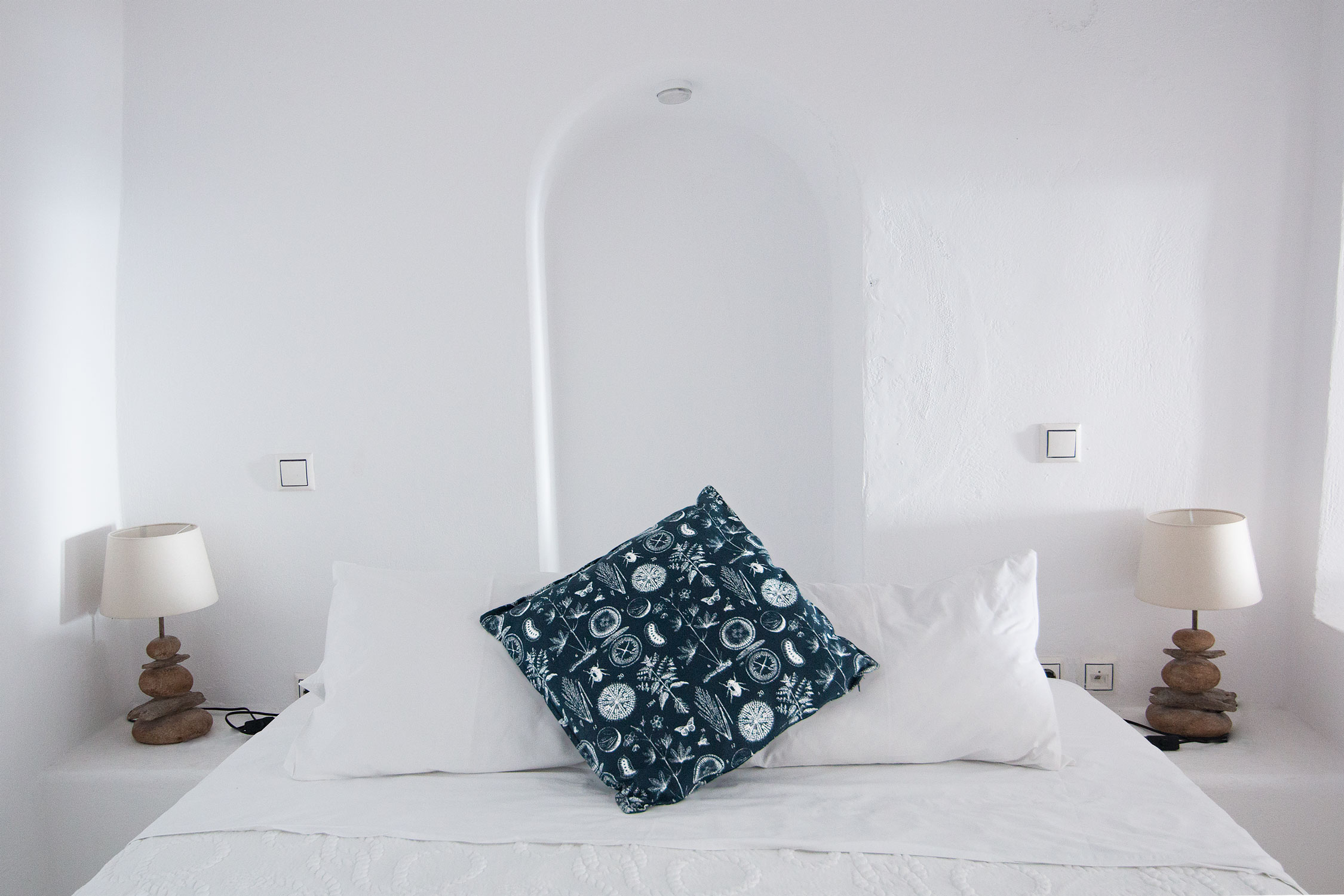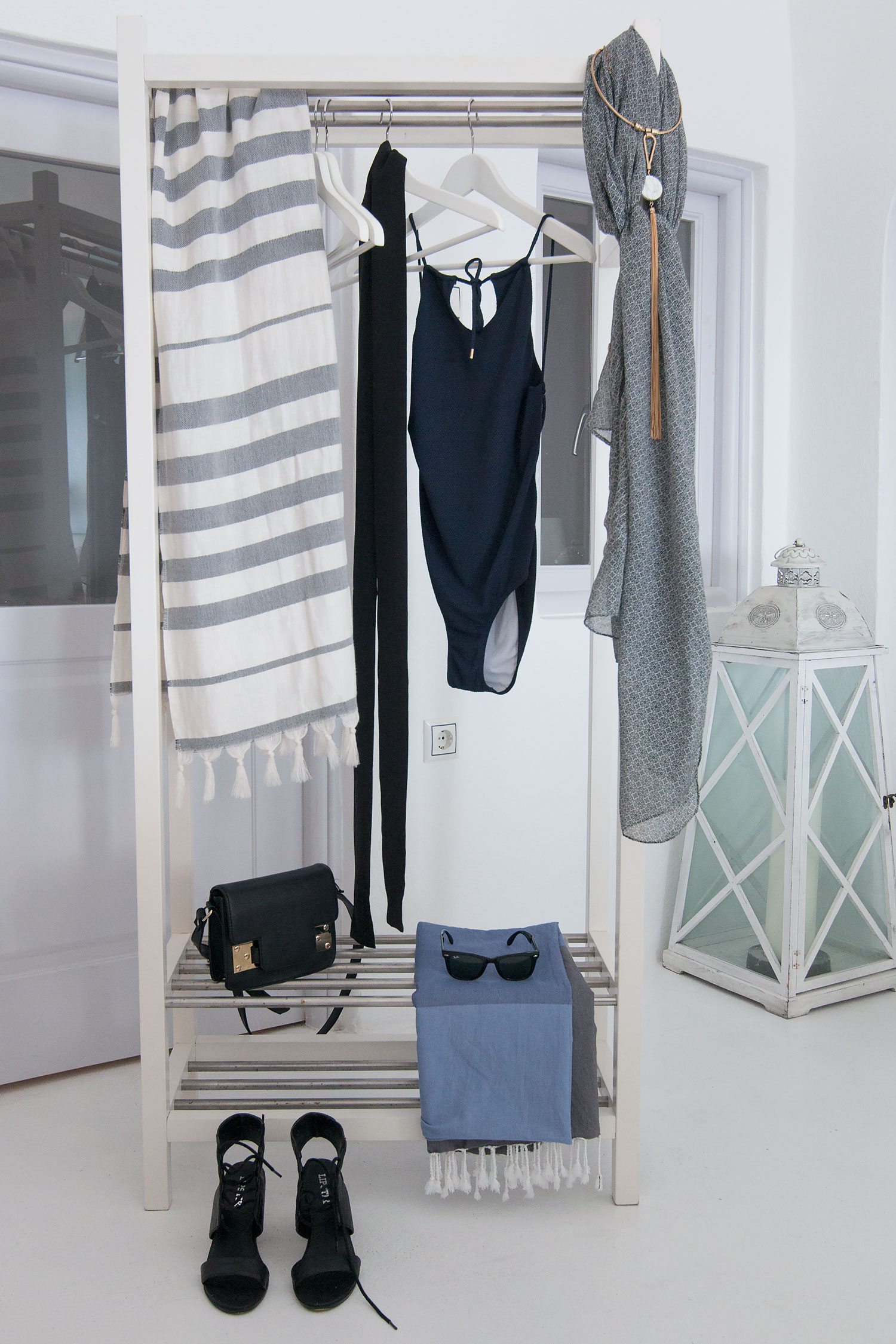 Its position in Imerovigli combines privacy and ease-of-access to the main street, so you can immerse yourself in island life. With so much room, daily breakfast cook-ups are a must to fuel yourself for a day of exploring and take advantage of the balcony dining. In the afternoon you can avoid sunset crowds in Fira and capture an amazing view from the comfort of your deck chair or plunge pool. With so much space why not grab a few of your travel-hungry friends and stay together?
Take a closer look at Villa Gaia.