Smack dab in the middle of Seminyak, TS Suites makes for the perfect pad for a little bit of bustling Bali action – and this trip sure didn't disappoint. Steps away from Sunset Road and only a 15-minute walk to Double Six Beach, you can't really beat this five-star's proximity to…well…everything. Also home to one of the best nightclubs on the island – Jenja, TS Suites is definitely going for a party-friendly, if not pro-party vibe.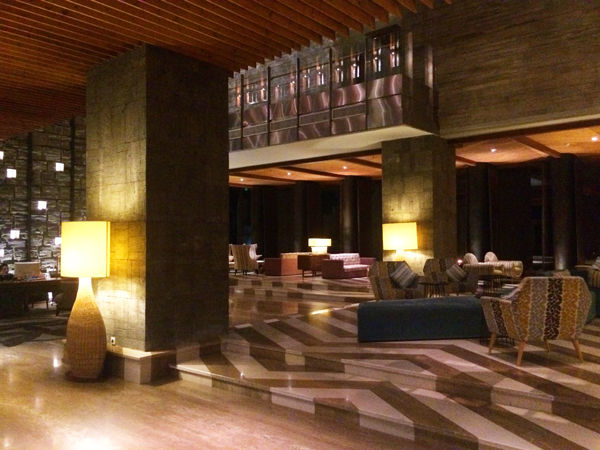 The lobby design is definitely on trend, but Indonesian touches give it an individual and unique flavour that separate it from other chain hotels that have simply set up shop on the island. It was nice to learn that TS Suites is Indonesian owned (with a sister property in Surabaya) and that the owner played a heavy hand in the design of all aspects of the property. After a weekend here, it was easy to see how they nabbed the World Luxury Hotel's 2015 award for Luxury Suite Hotel.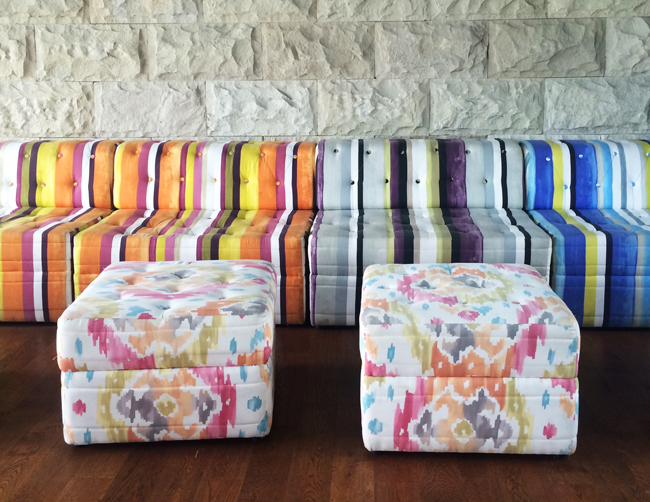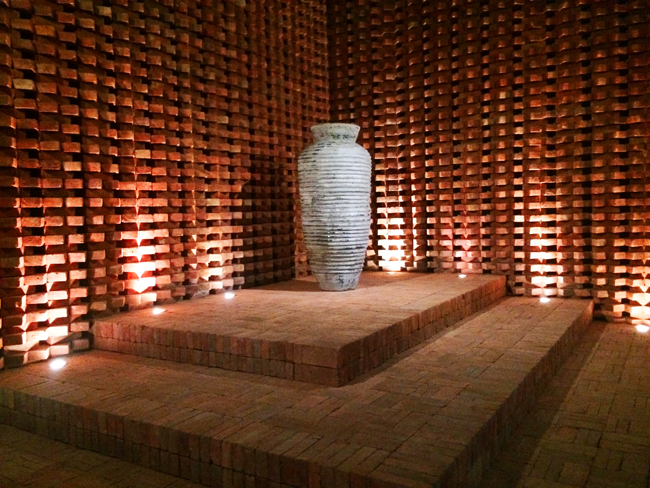 Moving throughout the property, hallways are dark and moody with locally sourced black and white stone flooring, while walls are clad in angled Balinese brick. At every turn, double-height voids open up the space showcasing local craftsmanship and stand-alone design pieces. Water plays significantly throughout, with a huge waterfall courtyard and aquatic glass-roofed atrium that adds a soft, under-the-sea atmosphere to the entire public area. With some minor leakage issues, we would have loved to take some better shots, but there always seemed to be a mop bucket or wet floor sign in the way. Hopefully, that's all sorted out by now.
The design nails modern-day Bali: contemporary beach-chic, yet rich in culture
With only 3 floors of rooms, an entire floor is dedicated as a leisure club – exclusively for guest use. Aside from offering a 24-hour breakfast, a library stocked with some actually interesting books, billiards, a kids play area, lounge, and spa, the upper loft-level has a pretty stellar glass-enclosed gym which overlooks the 50-metre lap pool.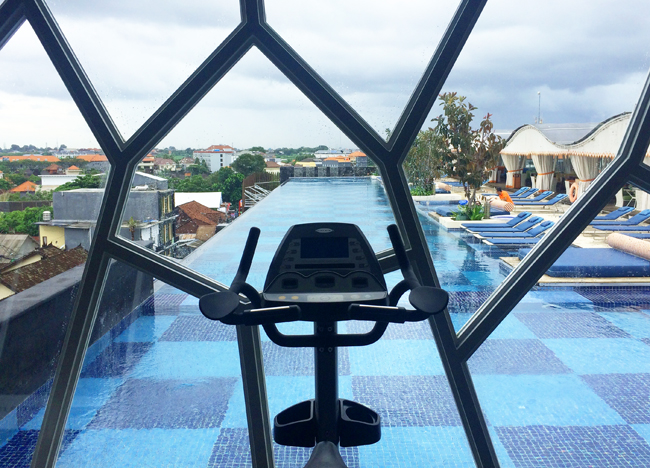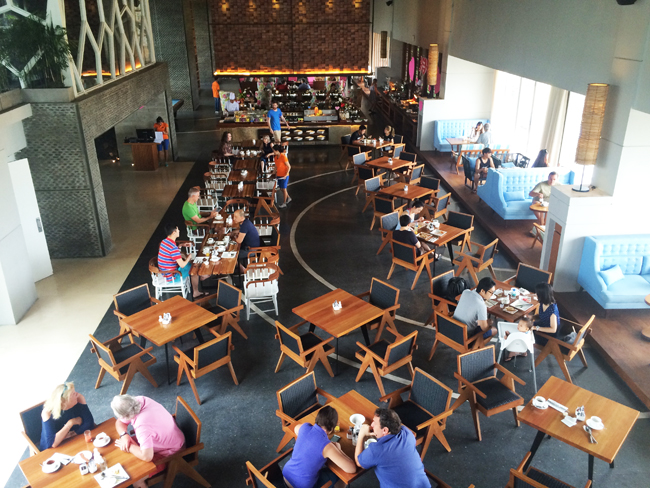 The rooms: TS Suites is just that: suites, so even standard rooms boast a much larger than average size. The property has over 150 available, yet manages to still feel intimate. Divided into 4 categories: Sand, Shell, Stone, and The Villas, all come with a free-standing deep-soaker tub and local Balinese salt at the ready for that anti-stress (or alcohol) dip.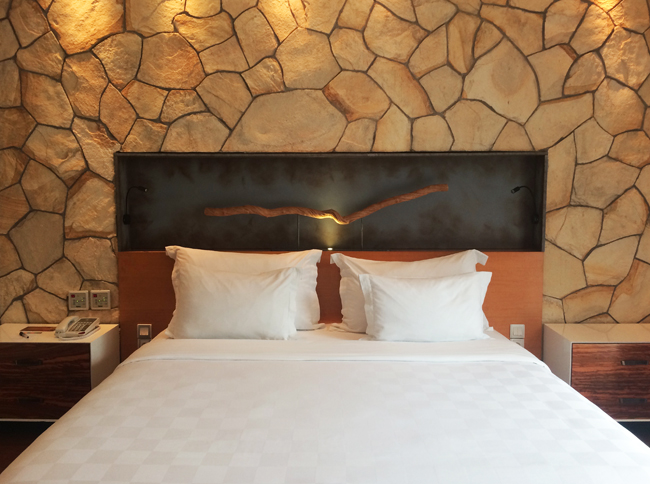 The complimentary mini-bar and text message notifications of what's up for the day really are on point for what a modern traveller takes note of
In the most basic Shell and Sand Suites a sliding wall opens up the bathrooms, making the 45 m² or 67.5 m² rooms feel even bigger, while the Stone and Villa Suites have huge, enclosed spa/bath areas, some even with a grassy outdoor terrace.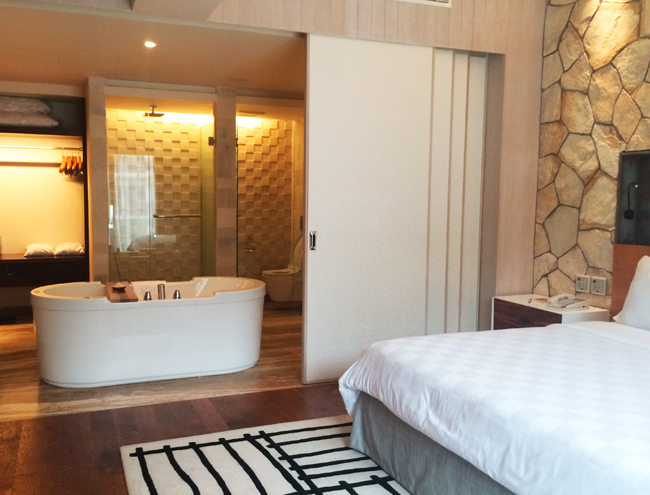 The rooftop 2-bedroom villas really are the standout though, so if you can manage to get a few friends together or already require that extra room for the mini-nomads, they make for a super chic hideaway with all the amenities and ease of a luxe hotel.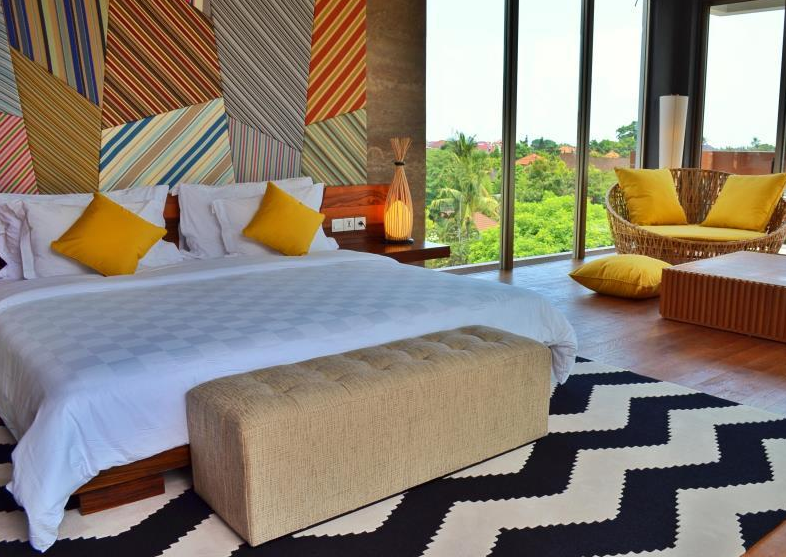 Again emphasizing the party-friendly atmosphere, TS Suites are more than happy to arrange complimentary, staffed, in-villa private parties, which makes for a great excuse to throw a small get together before heading out to nearby Ku-De-Ta, Double-Six, or La Plancha. We wouldn't blame you though if you didn't even leave, as we can't think of another hotel that dedicates its entire top floor so that each of the 12 villas has a private infinity pool looking out over all of Bali.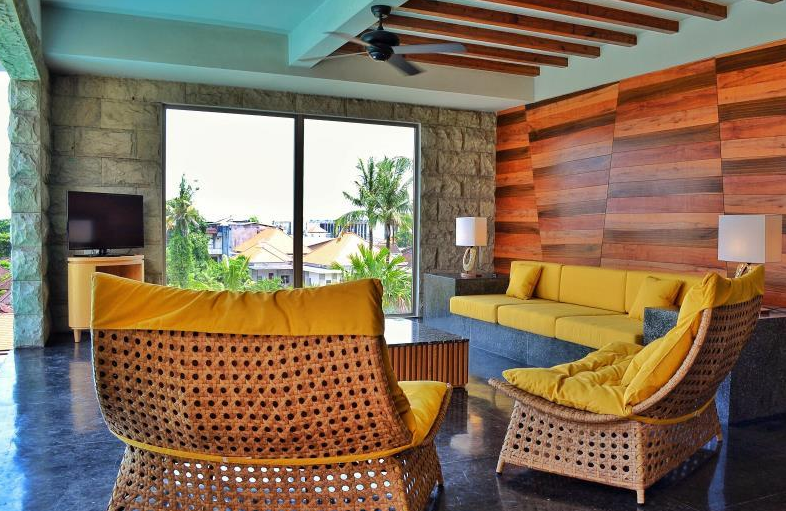 Ideal for a group of friends or two couples who want the villa thing – without the hassles and isolation of the villa thing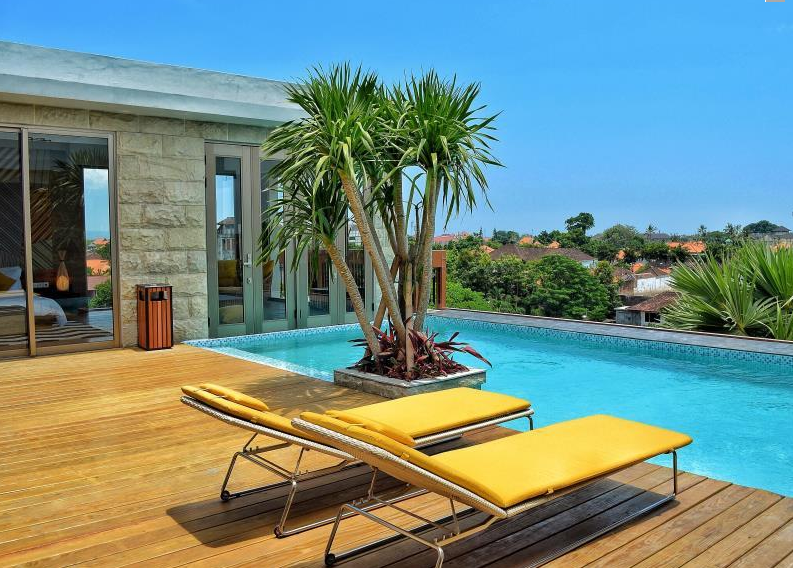 What to Do: 
1. To the roof! There aren't too many buildings in Bali that top two storeys so hanging out in the infinity pool gives you a pretty great view above the rooftops – where on a clear day, Mount Agung's beautiful cone dominates the horizon.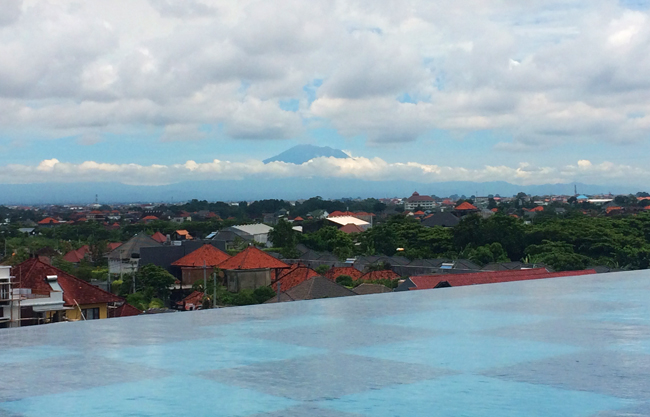 2. 24-hour party people. Both the pool and bar are open 24-hours for guests. Night swim, anyone?
3. Be Social. Everyday you'll receive a text message with the hotel's in-house organized activities, but this is far from your standard Club Med aquasize. From yoga on the roof, a big screen viewing of a surf documentary, sunset DJ sessions, or a game of Pictionary in the library, they really make an effort for guests to interact with each other – what a novel idea!
4. Jenja. The subterranean nightclub is one of the best on the island and is constantly bringing in international mega-talent. With a simple flash of the ol' room card, you're whisked past the line and given complimentary cover. Our visit saw us knock back a few to the sounds of Joe White and &Me, and it was a painless stumble back upstairs.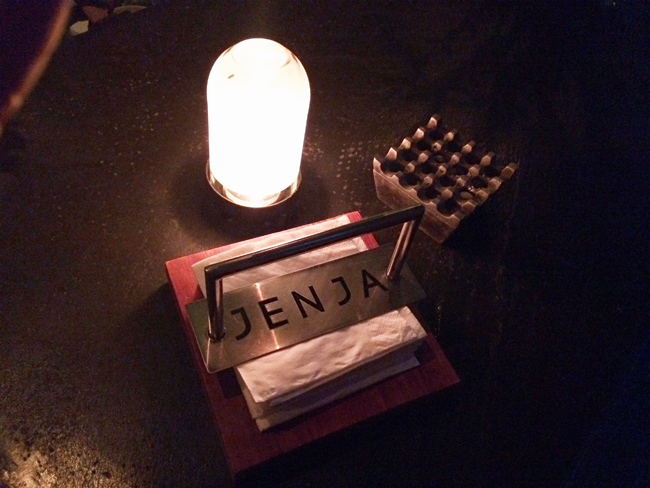 5. Don't miss your flight. With a standard check-out time of 2pm, there's no rush if you're feeling a little worse for wear in the morning, plus you can still enjoy all the facilities even after you've checked out. A last minute lie down by the pool makes it that much easier to face the reality that you have to be in the office come Monday morning.
Nomad rating: 4/5
Most memorable: A brand new KitKat in the minibar every morning.
We'd recommend it for: Young and social shakers or those that need a little push
Sounds pretty Suite to us.