As much as we clearly adore Bali, we're really getting into the Lombok vibe. One of our own Nomads is gushing about the island after a recent "work" trip, and we just have to share the excitement. If you've always assumed Lombok was a part of Bali (a common assumption) or never actually heard too much about it, you might be tempted to add Lombok to your list of go-to places after this read.
First things first, the best time to hop over is in the month of May just when the rainy season ends and the dry begins. While hot and humid all year round, temperatures can range from 21°C to 32°C.
Read also: Take the Plunge: The Best Places to Learn How to Dive
#1 Not in Bali, You Say?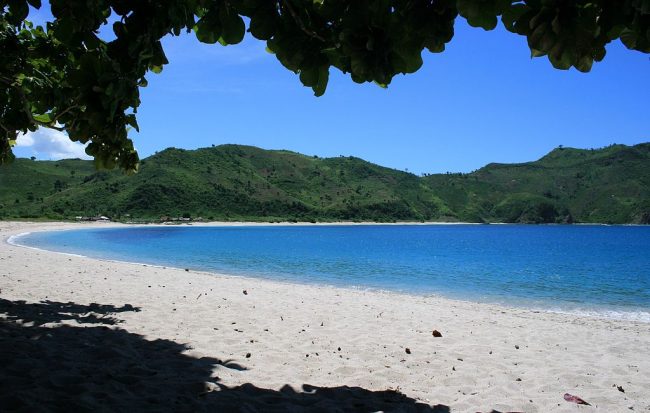 No, siree. Located just 40 km east of Bali, travellers can reach Lombok via air or sea. An hourly ferry takes you to the island but if you don't fancy a long four to five-hour long journey, there are speedboats that travel the same route in under two and a half hours. Domestic and international flights that fly directly to Lombok International Airport are carried by Silk Air, Air Asia, Garuda Indonesia / Citilink, or Lion Air / Wings Air.
#2 Go Chasing Waterfalls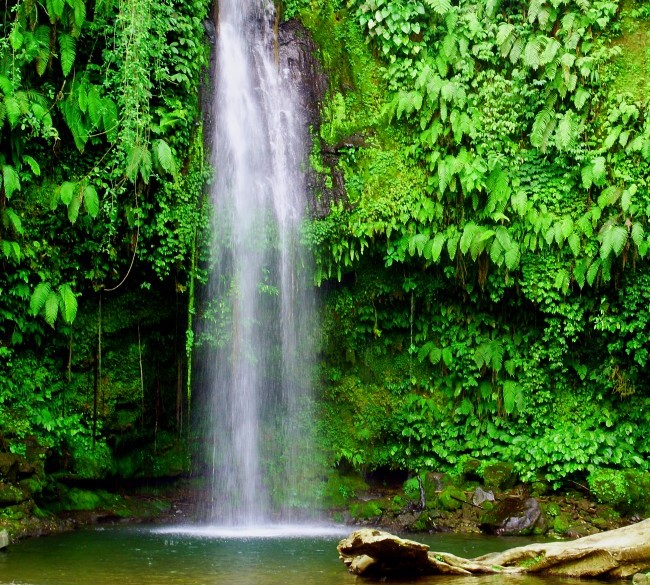 Take a trip to Benang Stokel in the village of Aik Berik, Central Lombok, about 27 km east of Mataram and less than one hour's drive from the capital. The area boasts two stunning and separate waterfalls – Benang Stokel and Benang Kelambu – each within trekking distance of each other.
#3 The Villas Are Something Else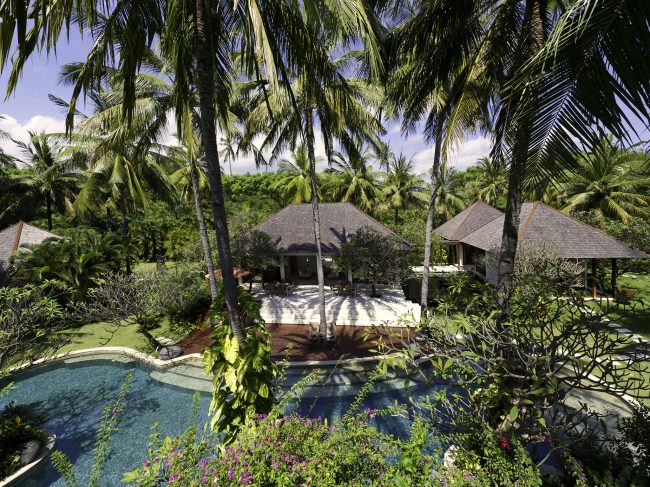 The Luxe Nomad has a handful of Lombok properties, each more stunning than the last. Starting at the very top of the price list is the 5-bedroom Villa Sapi, designed by the famous Canadian architect David Lombardi, at USD 1,095++ a night. For travellers on more of a budget, check out the only hotel on Klui Beach, Jeeva Klui Resort, from USD 165++ a night.
#4 Shop Without the Crowd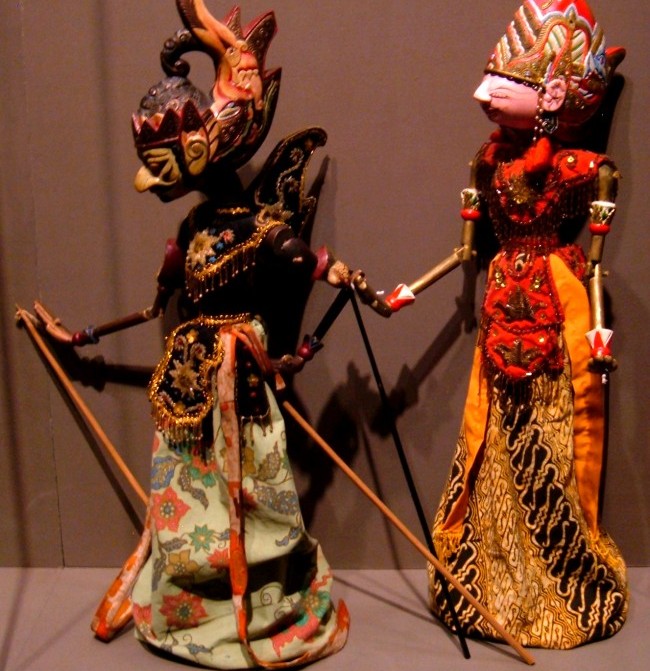 Cakranegara on Jalan Hasanuddin is the best public market on the island, or you can head to the Sweta market in Bertais to shop for spices and beautifully made cane baskets. Sukarara (5 km to the west of Praya) is a weaving village where quality ikat and traditional cloth is made and sold. Using antiquated looms, these painstaking works of art are collected by many around the world.
#5 Something Old, Something New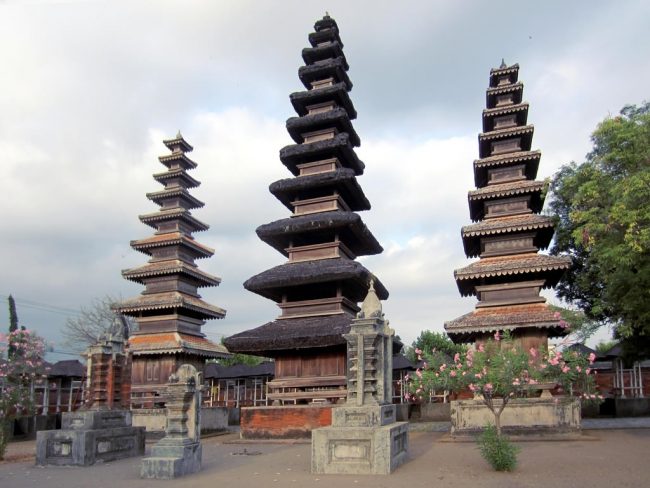 Lombok's most famous temple-palace complex is Narmada Taman, built in 1727. You've seen a good number of Bali's 20, 000 temples, but in Lombok, things are a little different. The architecture is an interesting mix of Hindu, Islamic, and Sasak styles, but the temple is notable for its man-made lagoon, which symbolises the lake of the holy mountain, Mount Rinjani, in north Lombok.
#6 Third-Highest Mountain is the Charm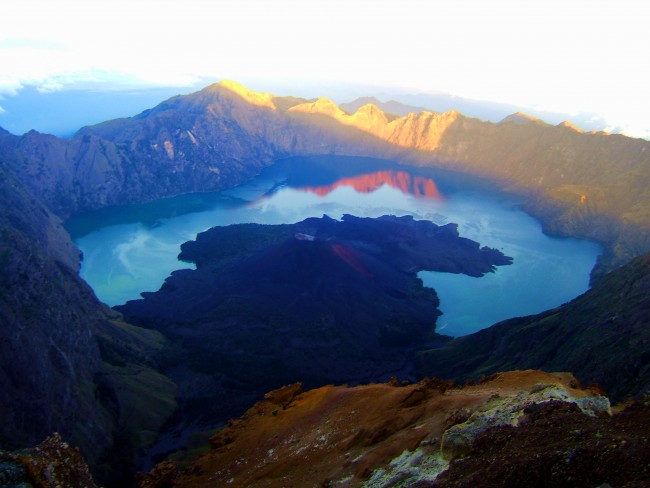 If you've always wanted to mountain climb but can't seem to wake up early enough in Bali (wonder why), Lombok is home to the 12,221 ft Gunung Rinjani. We won't lie – it's a feared spot because it releases explosions from time to time, but it also holds a sacred status in Indonesia. You'll be able to trek up the slope, but be careful when walking near the rim and down to the lake. The reward is, of course, stupendous – you'll find stark and magnificent views as well as the shimmering Danau Segera Anak lake, as well as a number of caves, small waterfalls and hot springs.
#7 Who Doesn't Love the Beach?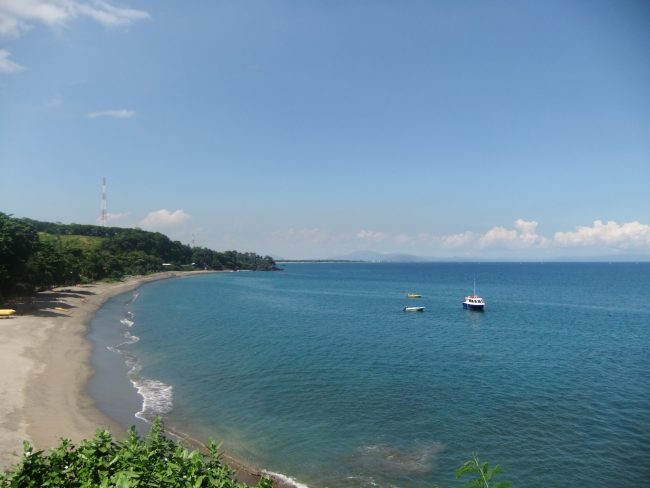 What was once a backpacker escape from Bali's crowded beaches is no longer a secret hideaway. Yet Senggigi beach is still a relaxing spot where expensive resorts are beginning to make their home. You'll find stunning sunset views against a Bali's Gunung Agung backdrop, whilst Senggigi Reef is great for snorkelling and decent surf breaks, depending on weather conditions.
#8 You'll Never Go Hungry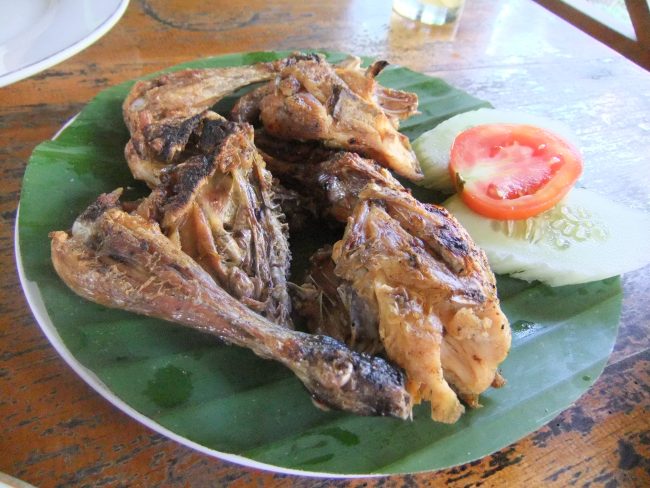 The best known local dish is probably Ayam Taliwang, which is chicken coated with a rich red sauce flavoured with galangal, turmeric and tomato, and can range from mild to searingly hot. You won't stop eating this stuff, honestly. You might also want to try the favourite local drink called tuak, a red or white fermented palm wine with 2-5% alcohol volume, but be warned – it goes down easy but packs a mean punch!
#9 Bonus: The Gili Islands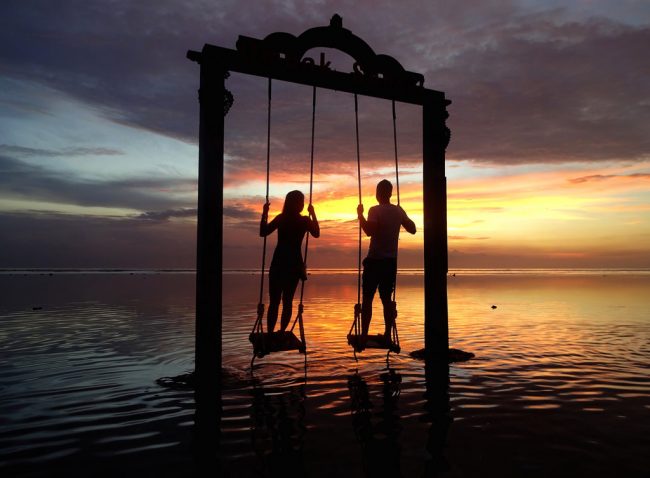 Make a day trip and head out to the Gili Islands for some snorkelling or diving action. You can catch a small boat from the Bangsal ferry dock, near Pameneng. If you're willing to rough it out a little more, skip the north-west Gili islands and head to the 13 small islands known as the Southwest Gilis or the 'Secret Islands'. These islands are largely undiscovered by tourists and boast wonderful dive sites and reefs visited by turtles, white tip reef sharks, cuttlefish, moray eels, ghost pipe fish, leaf fish, pygmy seahorses and much more.
Vacation mode: ON.