We're smitten by Rosie, one of UK's leading bloggers and the one responsible for The Londoner, a blog about her life's adventures. She writes, cooks, loves to dress up…and calls London home. She's been lucky enough to travel the world over – Paris, Greece, Morocco, Italy, New York, Ibiza…you name it! She recently just visited the beautiful island of Phuket and luxed it out in SRI PANWA, the ultimate escape in its own private little paradise in Thailand.
We caught up with our favourite gal, and the Q&A below is enough to feed your wanderlust: find out Rosie's travel style, her take on holiday flings, and that time she almost got stuck on a faraway island!
Sri Panwa because…
The location, views & food are second to none. It really is heaven on earth.
Worth getting out of bed for?
A boat trip on one of the local, long tail boats. Go snorkelling and see the sights!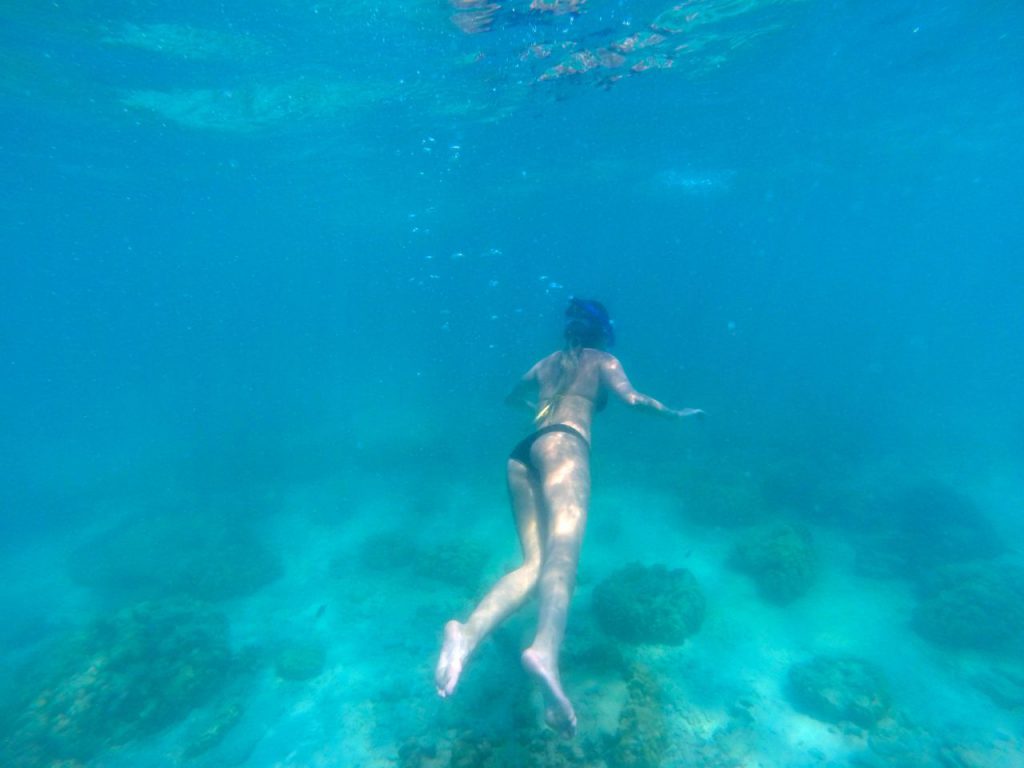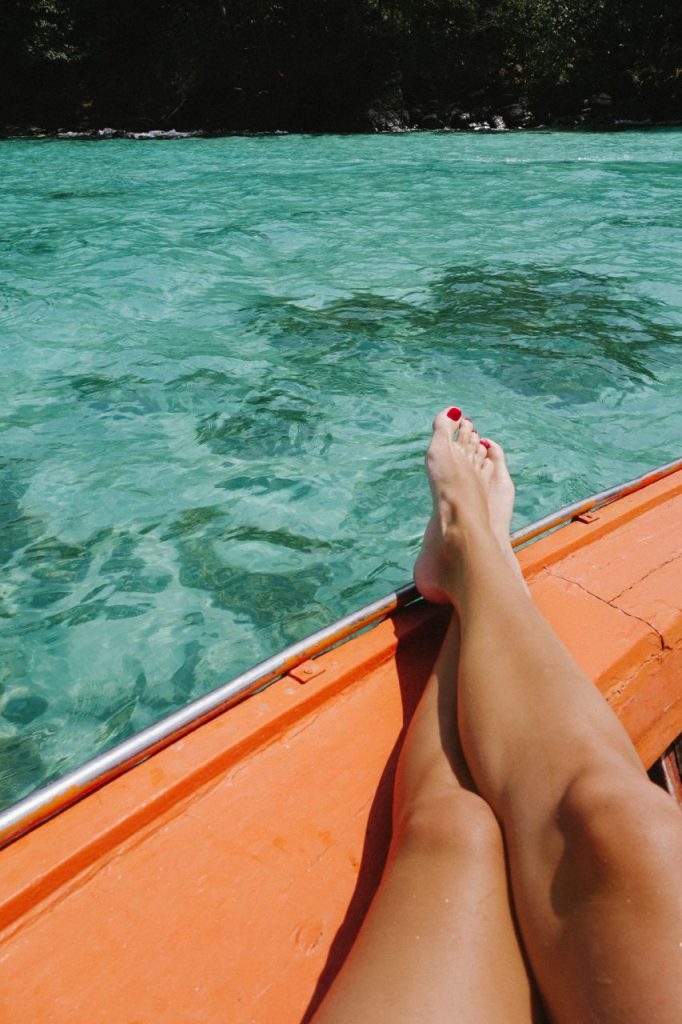 Worth staying in bed for?
Room service. Breakfast delivered straight to your villa and arranged on the terrace overlooking the sea view. A good morning indeed!
5 Must Do's?
1. Watch the sun set
2. In the pool.
3. With a cocktail.
4. And someone you love.
5. Everyday.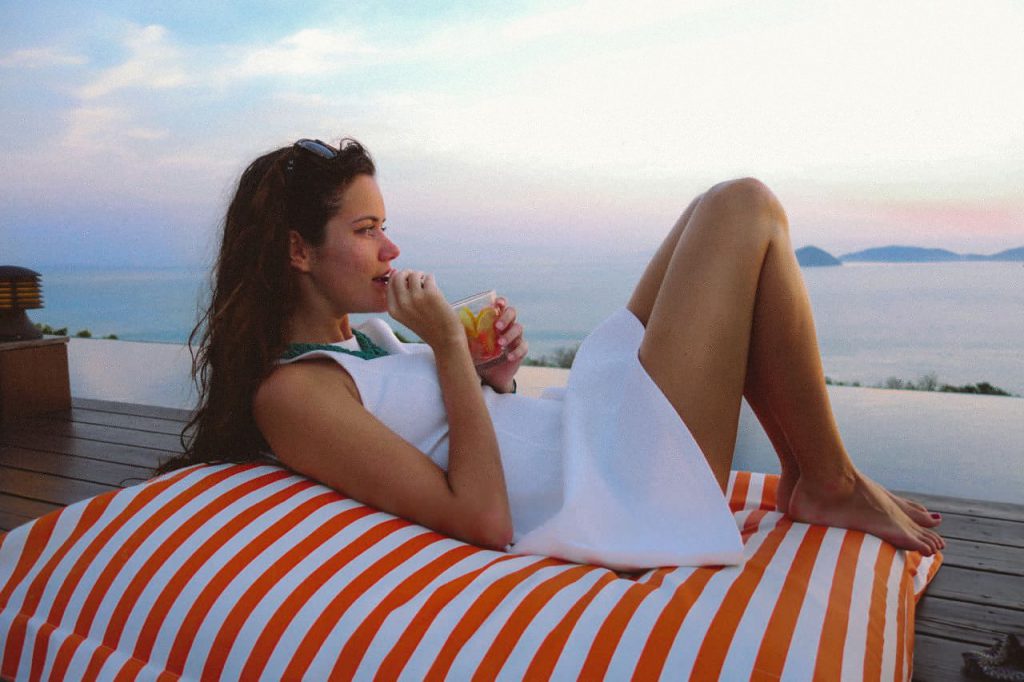 Golden hour.
When in Rome (or in this case, Phuket), remember to…
Smile and learn a few simple local phrases like "hello", "please" and "thank you." It makes a big difference!
Best Foodie Tip
The more down and out a restaurant looks, the better the food is! If they don't have an English menu then you know you've struck gold!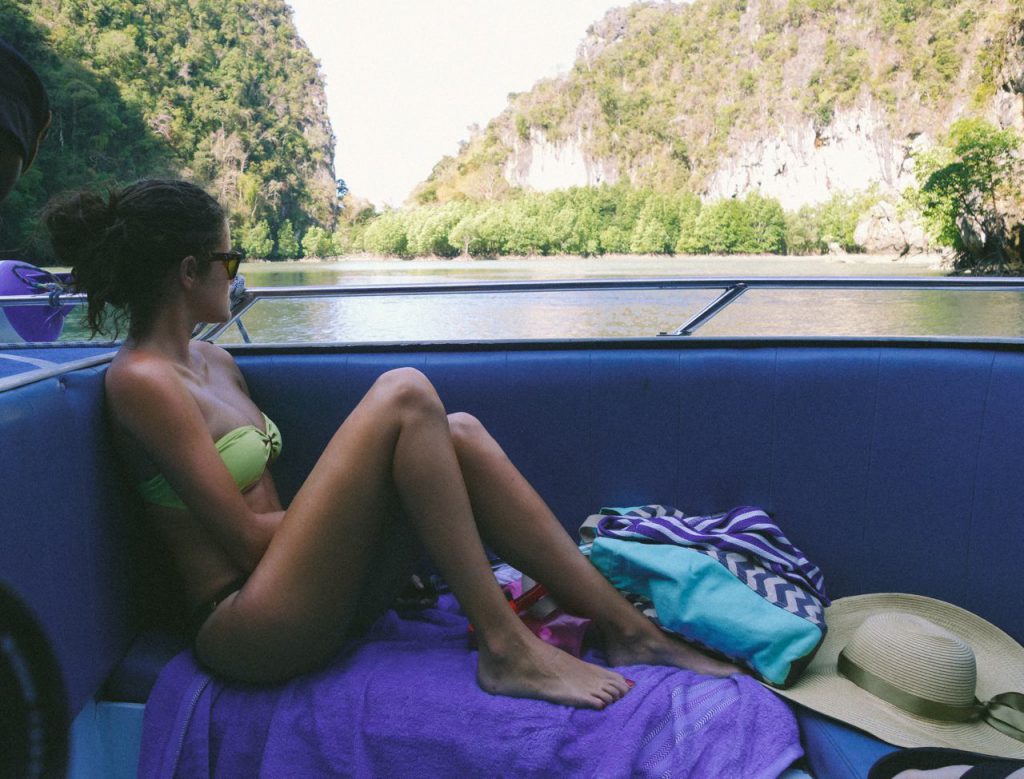 Your travelling style in 3 words
Adventurous, excitable, happy.
Turn up at the airport…
Head to toe in cosy, stretchy clothes. Heavily moisturised with headphones and sunglasses.
You would travel for…
Any excuse will do!
There was this one time when…
We snuck down to the nightmarket and bought enough food to feed 20 people, and had a midnight feast of it all back at the hotel. Little piggies!
Holiday flings: Yay or Nay?
Yay! You never know what could turn into the love of your life…and if it doesn't, at least you wont have to bump into them again!
Fave Travel buddy
Milly, who I went to Thailand with. She's up for anything and loves taking photos as much as I do!
Travel buddy never ever again
An ex-boyfriend who never wanted to leave the air-conditioned room! Why bother leaving home if you're not going to explore?
Shop the local…
Local clothes and jewellery are always a good bet.
Most Memorable Escape
I was in The Bahamas with a boyfriend and we took a boat to a tiny private island. We stayed and had lunch there and by the time we decided to leave, we could see a whole group of what looked like sharks between us and our little boat. We didn't have a phone or anything so waited it out, before eventually making a run for it and diving into the boat! Turns out they were just huge barracudas, but they scared the life out of us!
#iamaluxenomad means…
The world is my oyster.
Read more about Rosie's trip to Sri Panwa here and here.
Photos via The Londoner