We've left out the usual Glastonbury, Lollapalooza and Burning Man Festivals from this list (just because), but here are our top 5 party-camping-mud-slinging-mayhem-inducing festivals for the music lover.
Indio, California
What: Known as the fashion victim music festival, Coachella transforms the Empire Polo Club fields into a site of major debauchery and musical fiesta. Concentrating mostly on electronic dance music and art installation, this is the festival to see and be seen – thanks to wannabe-incognito Hollywood young blood, fashion mavens, tattooed hipsters, SoCal ravers, dayglo-clad teens and scantily clad beach bums (it's in the middle of the desert for Pete's sake).
When: April 11 – 13, 2014 and April 18 – 20
Who's played: Chemical Brothers, Radiohead, Kraftwerk, even Daft Punk dropped a teaser of 'Lucky' last year. This year's lineup features Arcade Fire, Muse and the reunited Outkast.
Tips: If you hop on a plane now, you might just make it, otherwise the second weekend (identical lineup) awaits! You'll want the Safari Tent experience of course, which start at $5,000 for the first two people, with backstage access and VIP tented accommodation included in the price. Extra backstage wristbands are $1,000 each and are only available to Safari Tent residents. Other than being with an artist, this is the only way to go backstage at Coachella.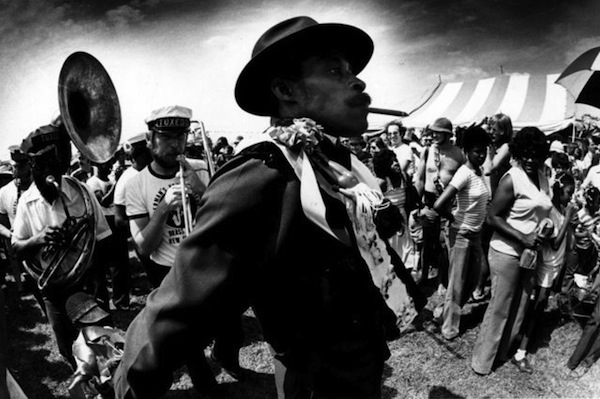 New Orleans, Louisiana, USA
What: From its humble Creole beginnings over 4 decades ago, this music festival is perfect for those who want the laidback vibe and relaxed culture of the Big Easy without the chaos of Mardi Gras. Held over two weekends, the festival boasts 12 stages at the Fair Ground Race Course. While jazz is still the main focus, festivalgoers will find something for every musical taste, from tribal African beats, harmonic church hymns, American pop music, blues, rock, folk, Cajun, zydeco, funk, Latin, and Caribbean. The festival now caters to over 150,000 music lovers a day and is the perfect backdrop to the exotic swamps and bayous of the region.
When: April 25 – May 5, 2014
Who's Played: Duke Ellington played at the very first festival to only 350 people. This year's lineup includes Santana, Chaka Khan, Bruce Springsteen & the E Street Band, Eric Clapton and Christina Aguilera amongst others.
Tips: Take a bus to the festival grounds because parking is a pain. We loved the big-name headliners at the show, but the intimate late-night shows downtown are also memorable. That, and the Creole cuisine – jamabalaya, here we come!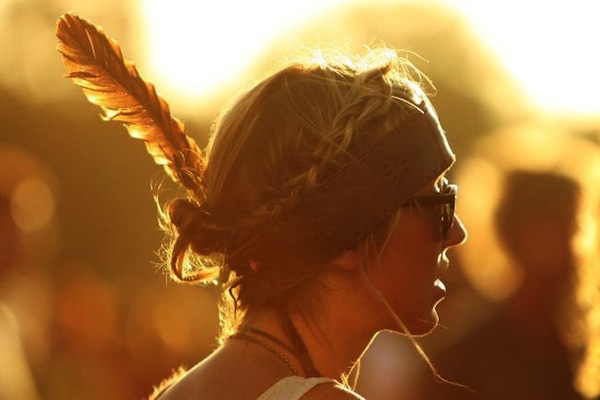 Tyagarah Tea Tree Farm, Byron Bay, Australia
What: Having only started in 1990, this chilled out festival has become an old-school fave thanks to its authentic mix of blues, soul, folk and rock. You'll find three generations of families attending this event as well as older stage legends, giving it an unpretentious, friendly vibe. There are seven stages to give you loads of choices in musical styles and headliners, not just blues (despite its name). It's also known as one of the most eco-friendly festivals in the world, and probably one of the prettiest too. The hippie-town of Byron Bay will charm with its share of didgeridoos, sarongs, and dreadlocks, but you'll get the chance to camp on grass fields or book out beautiful beach houses and swim with bottlenose dolphins!
When: April 17 – 21, 2014
Who's played: The Wailers, Aaron Neville, Dave Matthews Band, Elvis Costello, Erykah Badu, Watussi and India Arie have all been announced for this year's lineup.
Tips: Tent out at the Tyagarah Tea Tree Farm or stay at one of the beautiful beachside houses available for rent. There's plenty of gourmet food available but bring your wellies and hat, plus book out the VIP packages early in order to get access to better bathrooms, drinks and good spot to wait out the rain.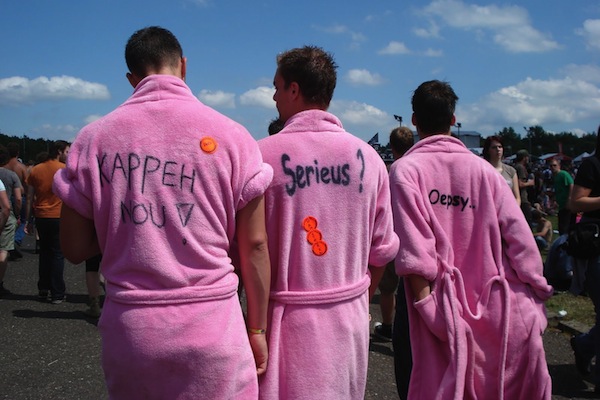 Landgraaf, The Netherlands
What: The sleepy town of Landgraaf in the south of Netherlands welcomes up to 60,000 festivalgoers every year for Europe's oldest rock festival. Named after Pinksteren, the Dutch name for Pentecost (seventh Sunday after Easter), Pinkpop has evolved into sea of pink-party-pop-lovers, so make sure you wear something of the hue or stand the chance of feeling left out. There are three stages, with bands allocated time slots so the audience will move from one spot to another depending on the groove. It's a bit of a crazy crowd, thanks to the masses jumping up and down – in '98, the crowd actually caused a 1.3 Richter earthquake and Pearl Jam's Eddie Vedder holds the record for most epic stage dive ever (from a TV crane – we don't know if that was due to a certain herb).
When: June 7 – 9, 2014
Who's played: Bruce Springsteen, Fleetwood Mac, Dire Straits,Rush, U2, ZZ Top, Lou Reed, Lenny Kravitz, Tori Amos, Smashing Pumpkins, Moby, 30 Seconds to Mars. 2014 will see The Rolling Stones, Arctic Monkeys, Metallica and Stromae amongst many others.
Tips: Young children aren't really welcome to Pinkpop, and if you do bring them, you'll have to pay full ticket price. You'll want to take the 3-hour train either from Amsterdam or Brussels, and book up guesthouses or hotel rooms in Heerlen if you don't want to camp it.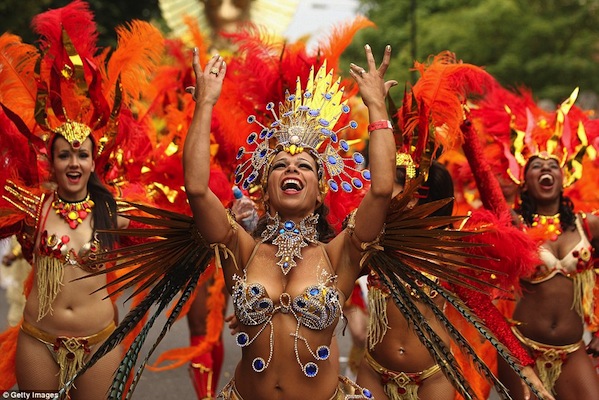 Notting Hill, London, UK
What: But it's not a music festival, we hear you say! We beg to differ, actually. This big-burning-hunka-love of a street party started out as a way to quell racial tensions in the un-posh Carribean-immigrant neighbourhood of Notting Hill back in the late 1950's. They were on to something too, who doesn't love a massive party where everyone can dance away their differences? Fast forward to 2014, and the oft-riot fuelled free-for-all has transformed into the wildest carnival outside of Rio, with over a million festivalgoers every year. The festival route changes annually, and goes on for a full three days (although there are plenty of pre-festival events and post-parade after parties that go on till the wee hours of morn'), beginning with the famous steel drum competition on Saturday, Family Day on Sunday, and ending with the Adult's Day on Monday where the gigantic parade takes a sexy twist with copious amounts of bare flesh and G strings. Plus, you'll find an amazing array of family-friendly workshops, tasty Carribean foods, drinks and more.
When: August 24 – 25, 2014
Who's played: This festival is less about A-list bands than they are about world music vocals, astounding stage shows, battle of the bands, steel drum, calypso and soca performances, with the highlight being the strategically located static sound systems that pump out everything from roots-reggae, dancehall disco to tribal drum 'n' bass that result in some furious dancing.
Tips: Do your homework in advance! You'll want to map out your festival route, chosen sound systems, and toilets. Be aware that crowds are massive, but police presence is on hand. If you can score an invite to a balcony party, this is the way we would go!