When it comes to Thailand, a few things stand out: pristine beaches, amaaaazing food, and parties unlike any other. To our team of Nomads, Thailand is but one more thing and that's the luxurious villas. From cliff-top stunners in Samui, to private beachside stays in Phuket, just a glance will have you picturing yourself on sun loungers with a cocktail in hand, as chill-out music streams from the speakers and unicorn floaties drift across the waters of your private infinity pool. If you need a little help picturing it, we know five villas with private bars where the party begins when you check in:
Read also: Destination Drinks: Do You Have These Cocktails Stamped on Your Passport?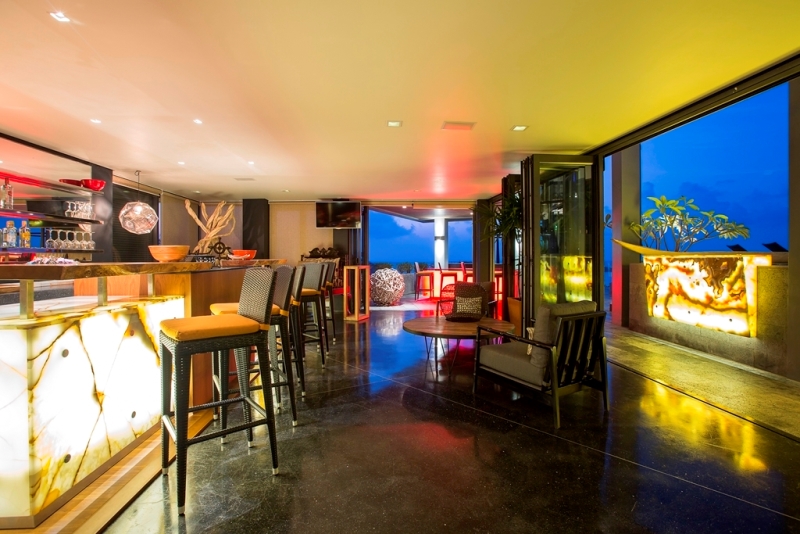 The 8-bedroom Villa Skyfall is an interior designer's paradise, where artwork and bright colours are a recurring theme. There are three bars, but if you have to pick just one for a small party, we recommend the main indoor bar that lights up at night, overlooking the infinity pool. Guests can control the lighting and music throughout the villa from anywhere in the villa at the touch of an iPad. Bonus: a 12-seater cinema.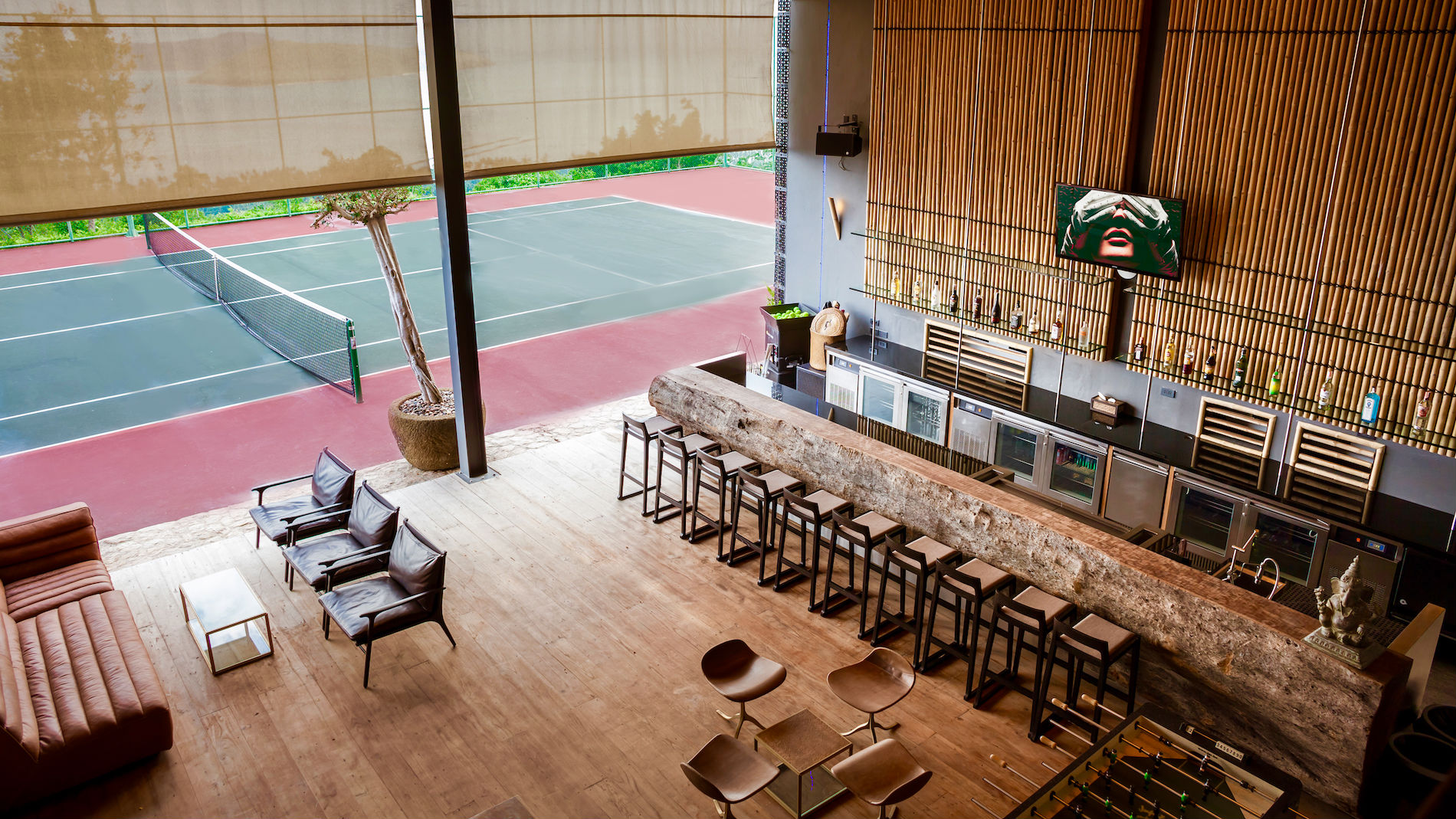 Now, this villa is one of The Luxe Nomad's most extravagant villas — even its master bedroom with high ceilings and rock-pool style bath looks like a tiny villa itself. When it comes to entertaining, Villa Tahani one-ups all other villas with its own club complete with a DJ booth. And yes, that's a tennis court!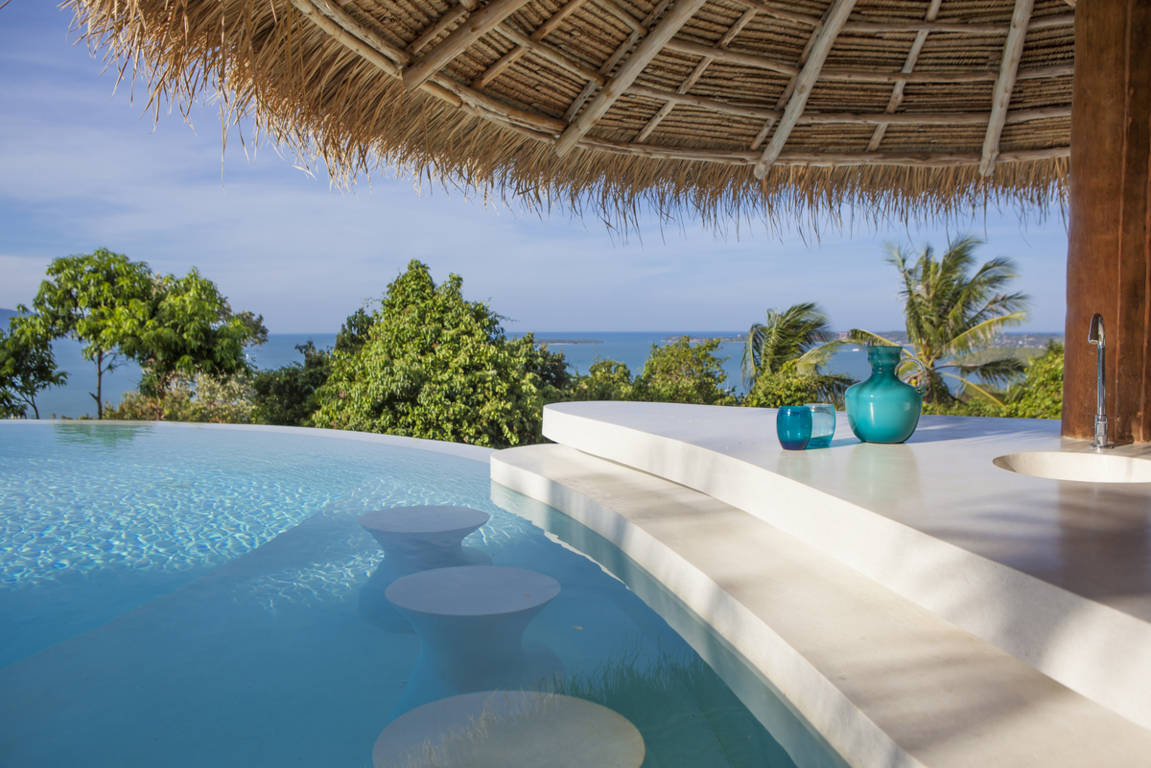 The very stylish Villa Kya is perched over the northeast coast of Samui, a 4-bedroom sanctuary designed to look light, airy and spacious. We're big fans of floor-to-ceiling glass windows, especially when they open to 180-degree views of blue waters. But that's not even the best part about this villa. Its main highlight is the white infinity swimming pool with cascading waters from one tier to another, with a swim-up bar (so you never have to be far from your drink when you swim).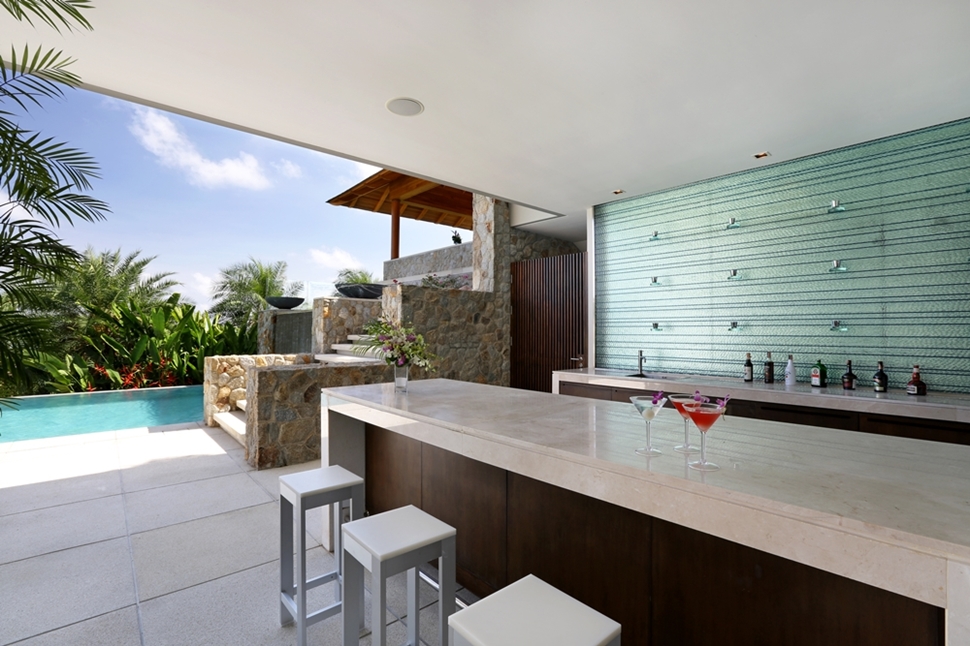 Mood settings, a full sound system, Jacuzzi, games room and a 12-seater sala. There's your party. This three-level villa combines modern architecture and contemporary Asian design, with stunning cathedral-style timber roofs and dark walnut timber flooring. Did we mention walk-in wine cellars?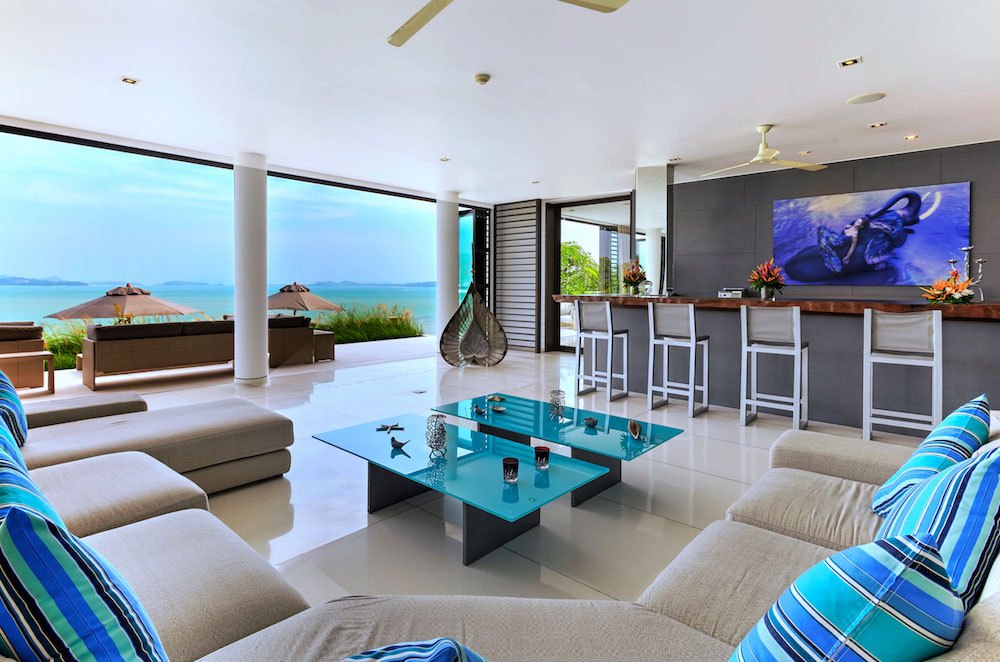 To say that Ocean's 11 epitomises a designer home is an understatement. The villa emulates Thai culture in its architecture of Thai-styled roof, vaulted ceilings and tall timbre columns. There is also a gym and spa room, but we foresee guests getting more use out of the oceanfront infinity pool and bar, accompanied by the sights and sounds of nature (and entertainment facilities like the NUVO Sound System and an iPod docking station).
Let the party begin.