The island is like a little foodie United Nations due in part to the fact that the Portuguese, Dutch, Spanish and the Japanese have all settled there at one time. There is also a tasty fusion of distinctive regional Chinese styles of cooking from the Fujian, Cantonese, Szechwan and Hakka communities. So, if you are planning a trip to Taiwan soon, make sure you sample these 10 cuisine standouts:
#1 Shi-Yang Culture Restaurant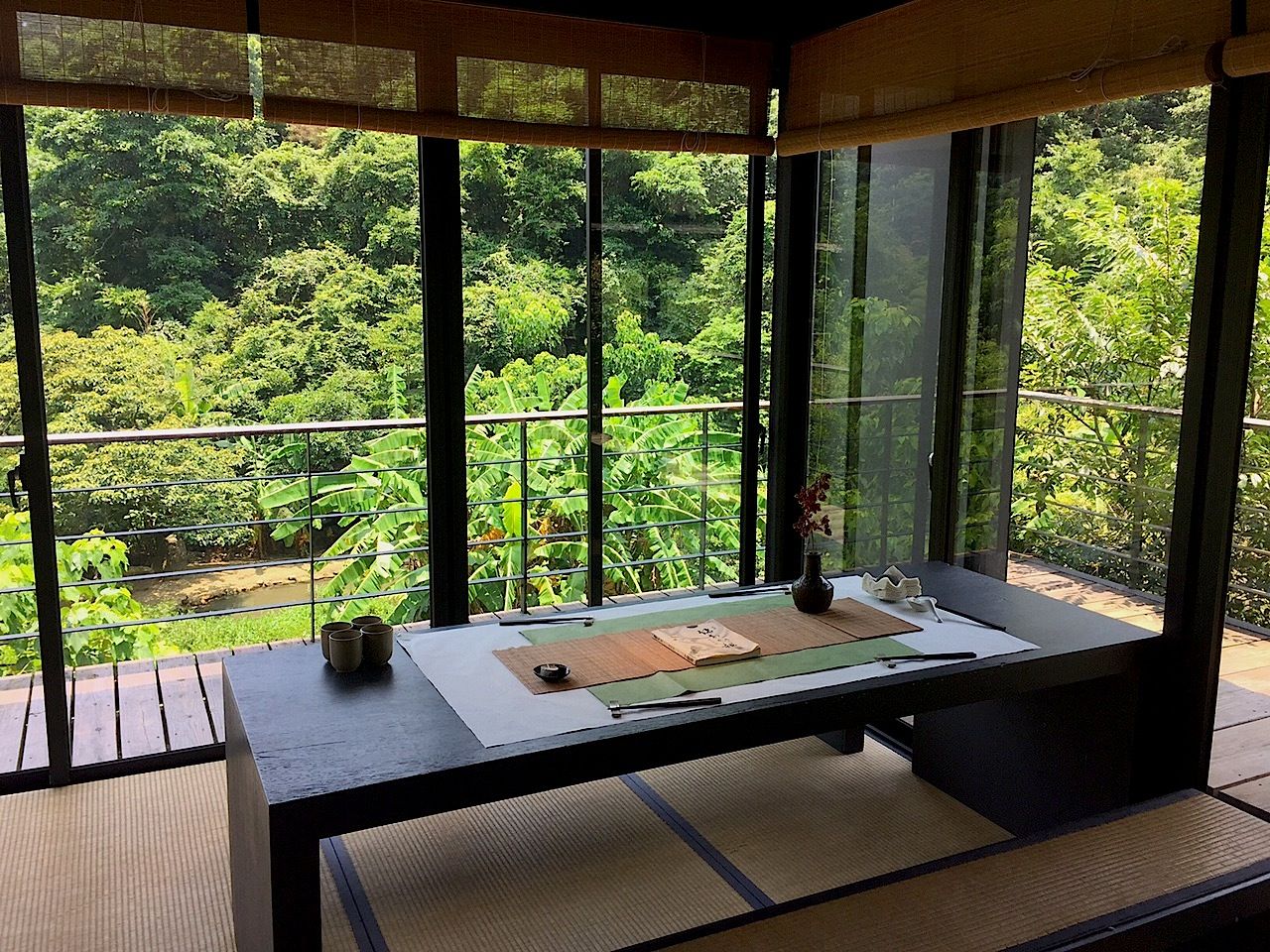 Shi-Yang Culture Restaurant requires a minimum of 2-3 hours to fully appreciate the innovative prix fixed 10-course meal. The organic Zen-like restaurant was inspired by his appreciation of the Song Dynasty in 10th century China. His creative cuisine focuses on reinterpreting traditional foods with an eye to refined beauty and a nod to a more health-conscious diet, focusing on the highest quality seasonal ingredients. After lunch, a short stroll through the tranquil forest brings you to Shi-Yang's teahouses, where a ceremony can be pre-arranged.
#2 Fu Hang Dou Jiang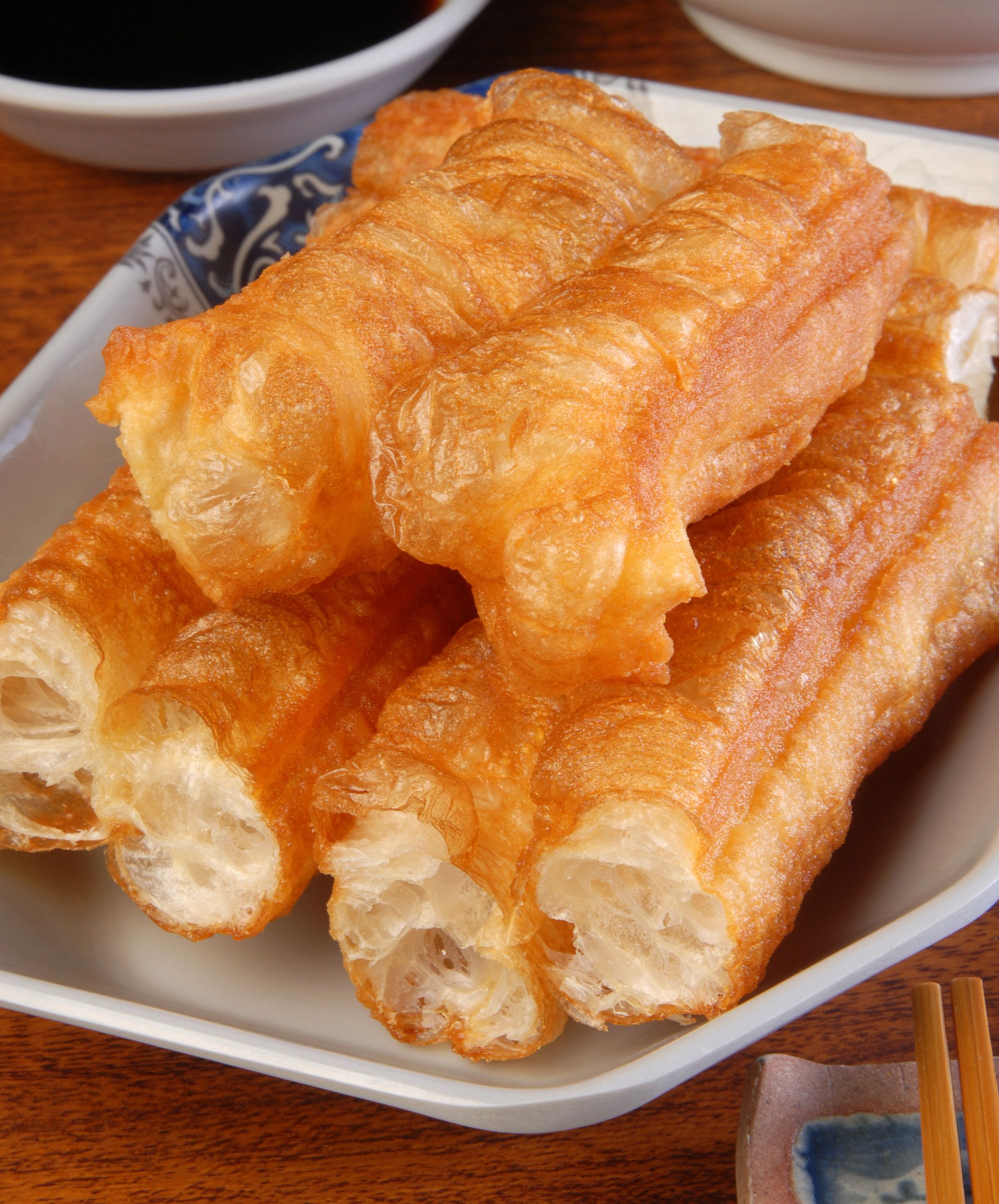 Although the décor of the bare-bones Fu Hang Dou Jiang (tucked away upstairs in the HuaShan Market Building) may leave something to be desired, their carb-heavy food might be the world's best cure for jet lag. As you join the perpetual queue, you'll pass the open kitchen where you can watch bustling bakers churn out shao bing (a chewy sesame flat bread cooked in a fiery hot barrel) and youtiao (deep-fried Chinese crullers served with sweet or savory soymilk).  For a delish breakfast to-go, order the sao bing youtiao (thin flatbread with Chinese doughnut and egg). Yum!
#3 Noodle Cuisine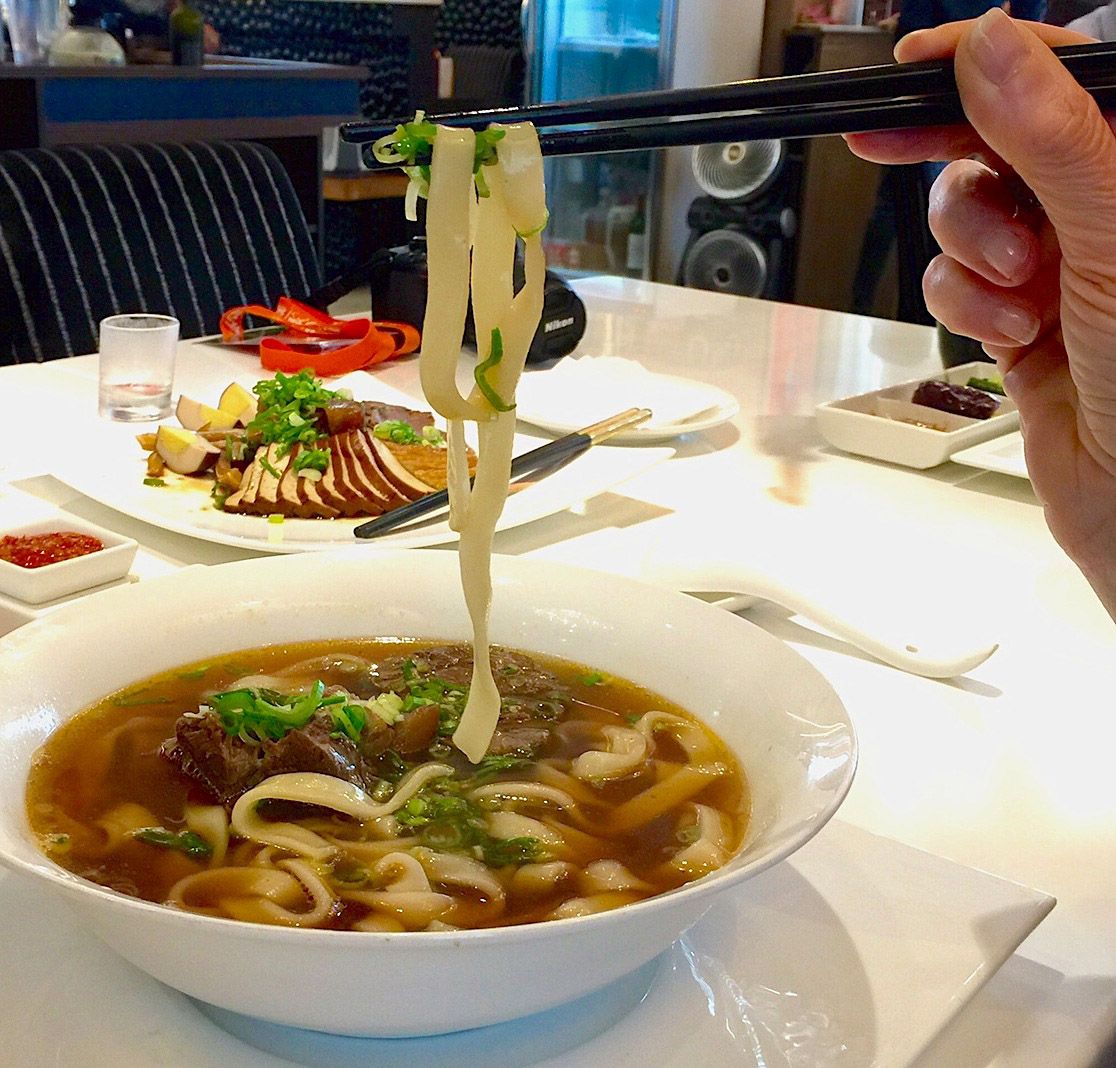 Owner Wu Zanhao was originally a decorator, which is obvious considering there are Swarovski crystal chandeliers all over his restaurant. In 2011, he participated in the Taipei International Beef Noodle Festival and placed eighth in the "Creative" category. The signature dish here, the World-Class Selections Beef Noodles Soup, has three cuts of beef (tendon, shank and tail) and Wu likes to pair this with a unique beverage: a bottle of Onion Red Wine.
#4 Ice Monster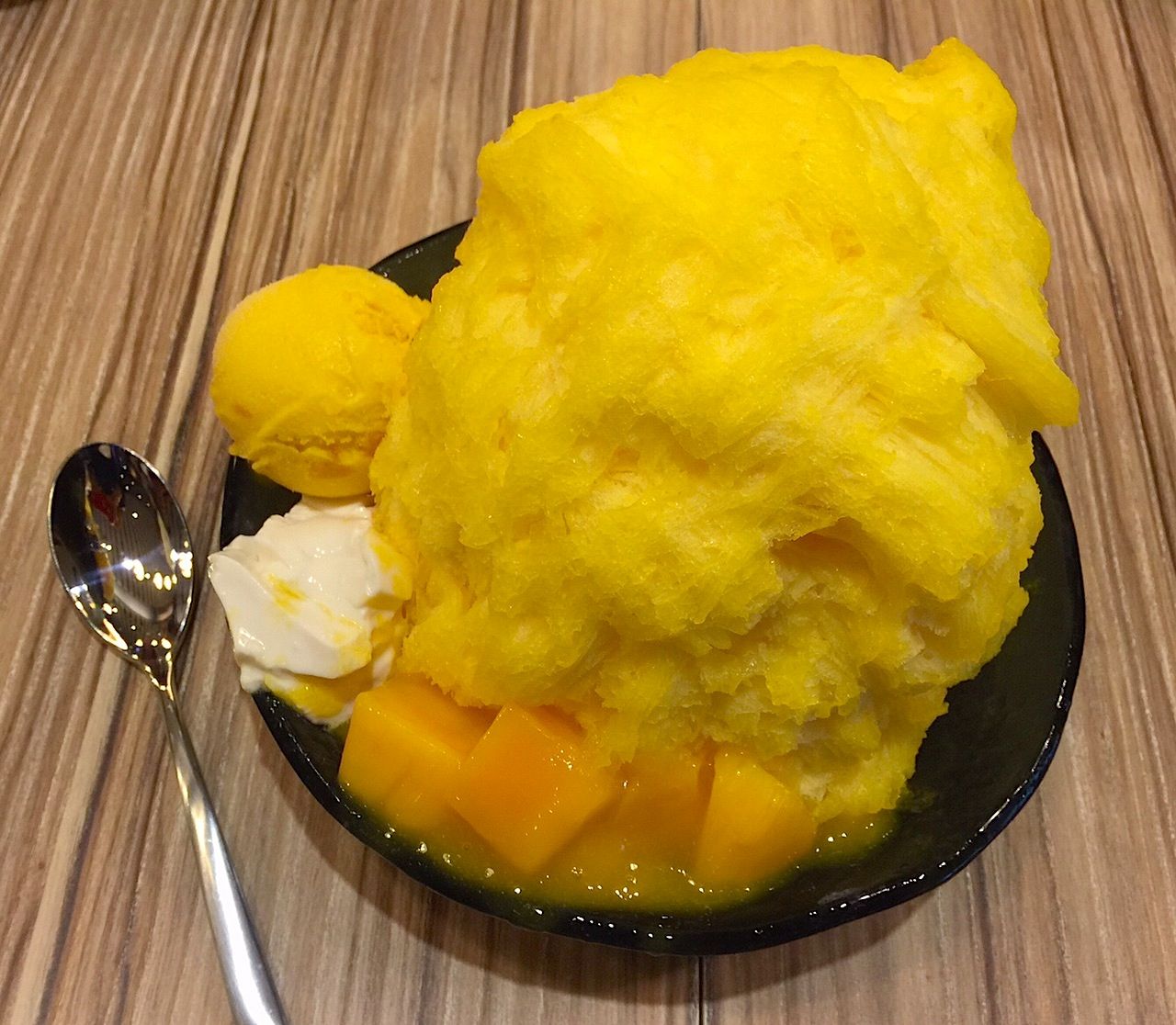 Ice Monster offers a shaved ice dessert consisting of a large pile of finely shaved ice topped with a variety of sweets, beans, tapioca bubbles, jellies, and fresh fruit. They have a special machine that shaves the ice in a quick circular motion, producing a pile of fluffy powdered snow. Our definite favorite is their refreshing mango "avalanche," with mango-flavored ice piled high with fresh mango cubes, pudding, sweetened condensed milk, mango jelly, and a mango ice cream ball.
#5 Street Vendors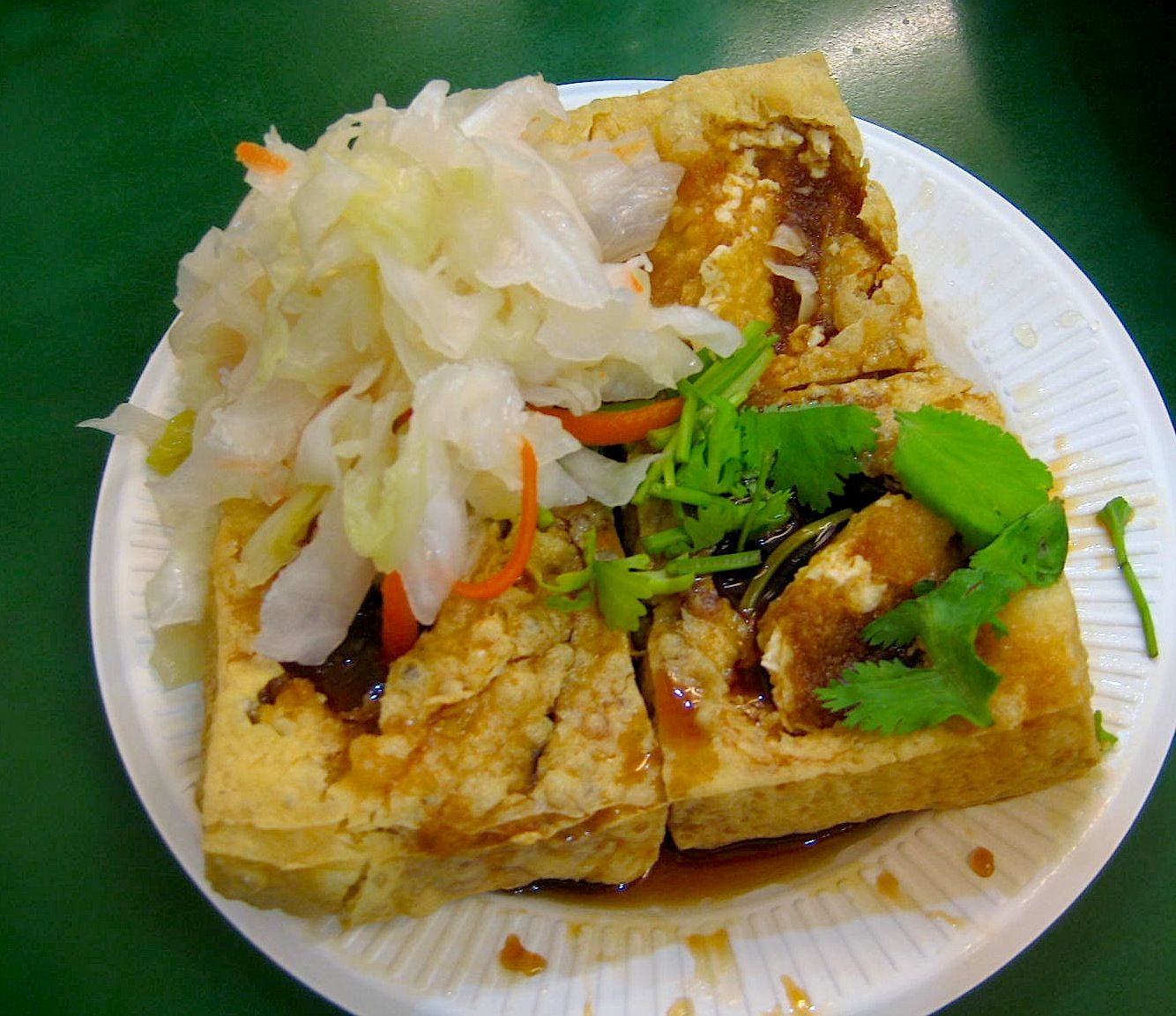 Stinky tofu begins life innocuously enough as fresh white tofu, which is then fermented in vats of brine (often made from fermented milk, vegetables, and meat) until it reaches just the right stench of ripeness. Street vendors will then deep fry it until crispy and serve it with some sour pickled veggies. Non-foodies may give it a wide birth, but we really liked it. Once you make peace with the smell, the yin/yang of the crunchy exterior, silken inside, and the sweet and sour flavor profile can be highly addictive. You can find it at night markets and several restaurants and bars as a side dish.
#6 Yu Shan Ge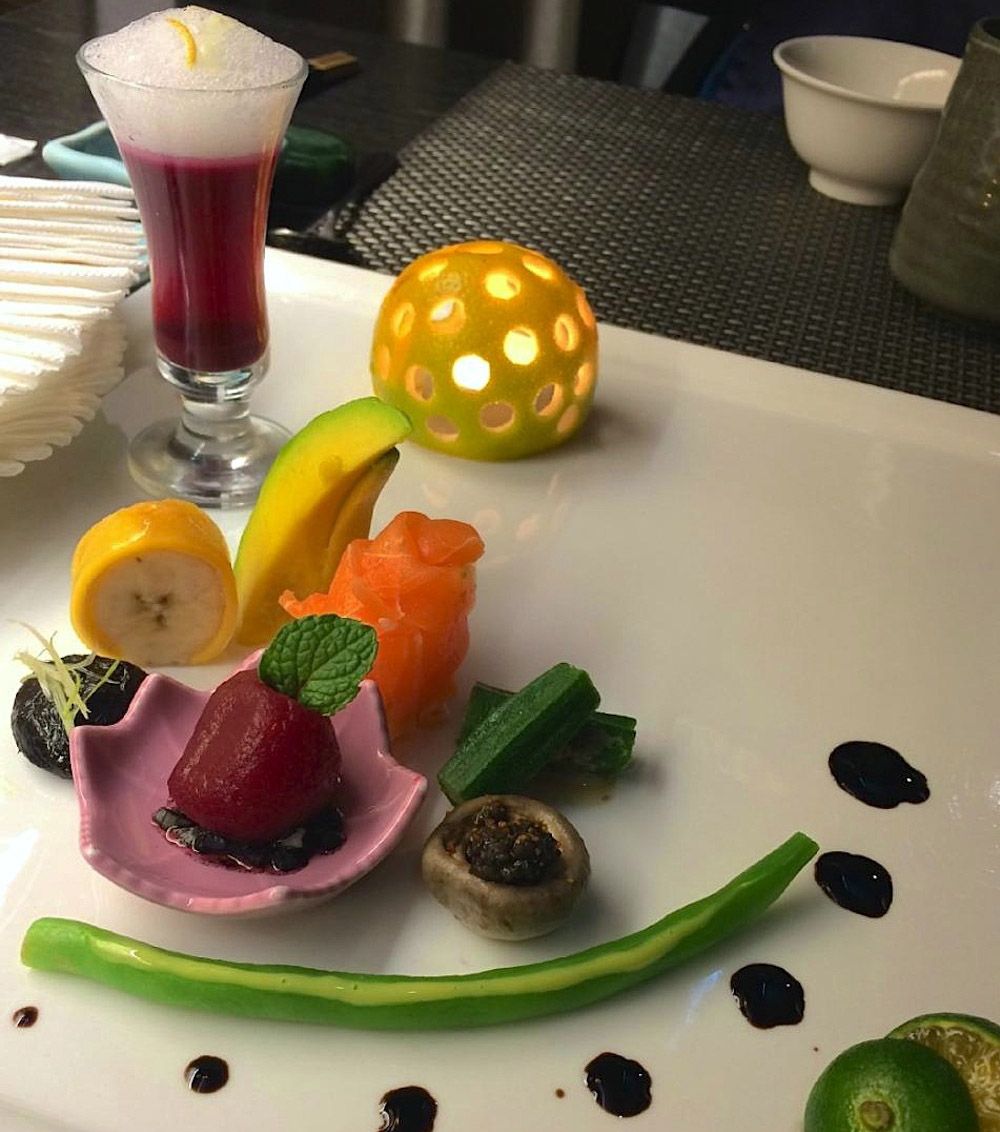 Vegetarians will have an easy time in Taiwan with its 6,000 vegetarian-friendly restaurants. But even the most ardent meat eater will be tempted to turn veg-head after trying the vegetarian Kaiseki haute cuisine at the elegant Yu Shan Ge. The artistically-presented hedgehog mushroom was as satisfying as any Wagyu steak, and the stylized platter of cold appetizers. Plates were artistically garnished with living plants, mini-rock gardens, or candles nestled inside cut-out oranges.
#7 Din Tai Fung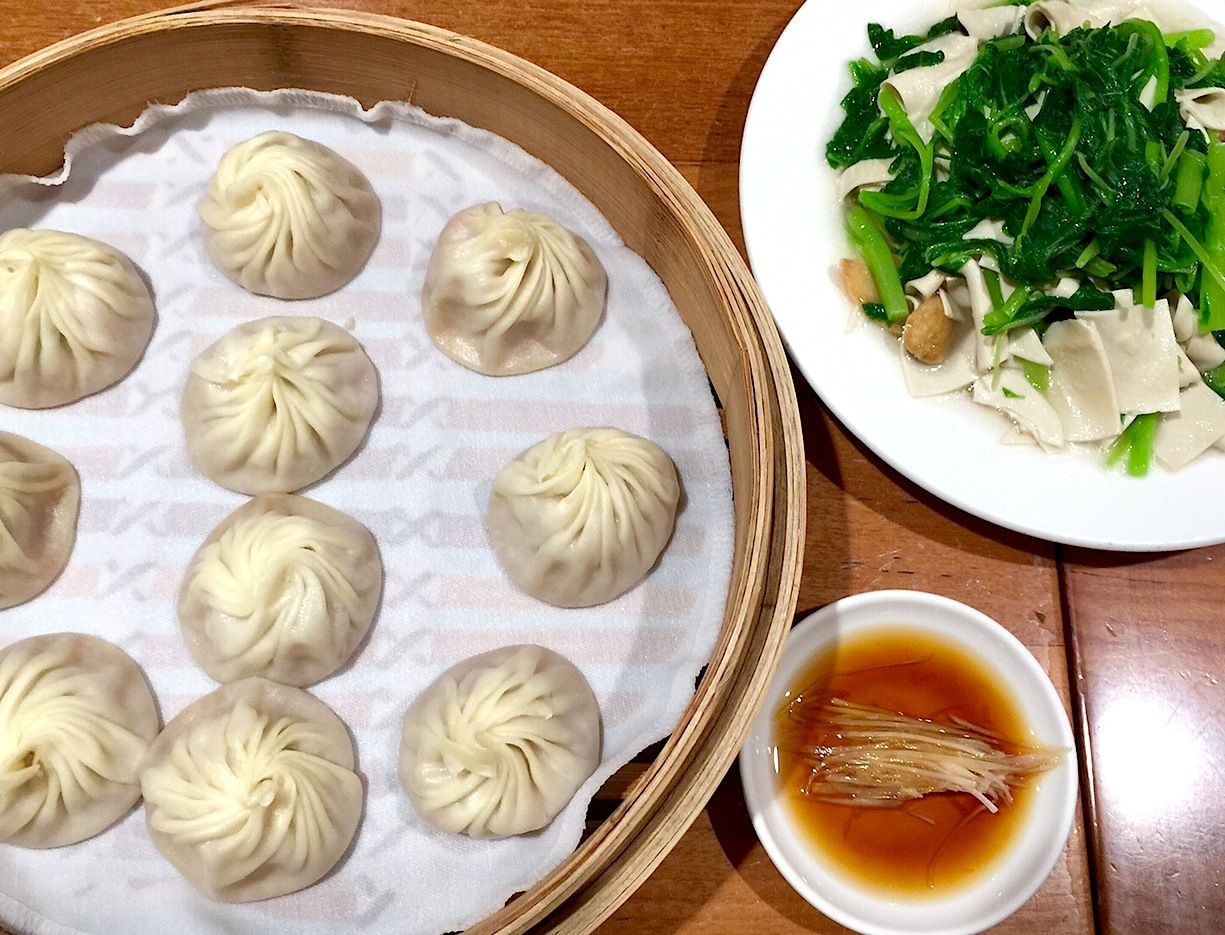 Din Tai Fung's renowned culinary empire (two of its Hong Kong stores have been awarded a Michelin Star) got off to a slow start as a cooking oil shop in Taiwan in 1958. When sales began to dwindle, owner Bingyi Yang and his wife started selling Xiaolongbao, steamed soup dumplings, on the side and the rest is history. Now no trip to Taipei is complete without slurping down their succulent soup dumplings, which are accompanied by assorted veggies, pot stickers, salads and eight-flavored sticky rice.
#8 The Wistaria Tea House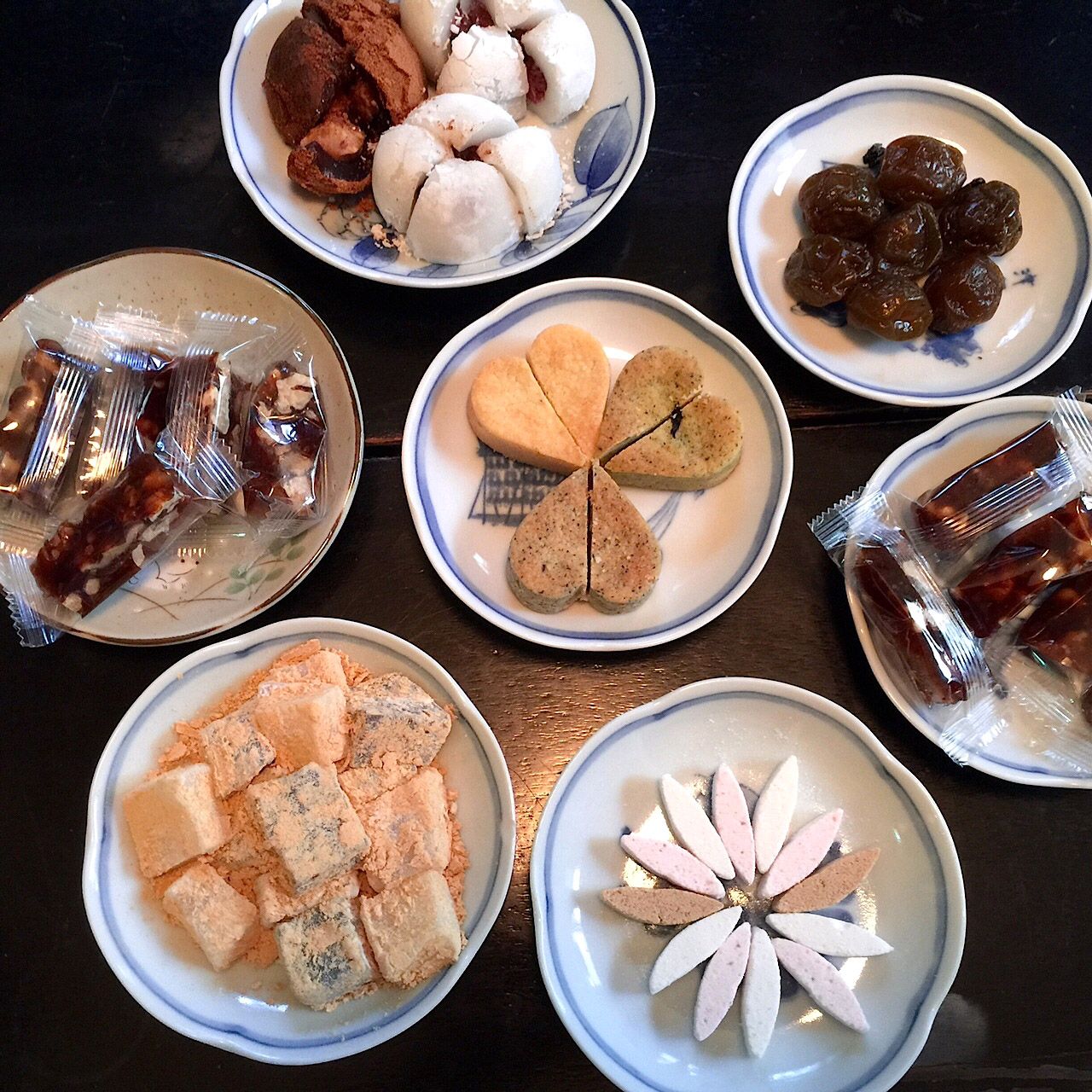 The Wistaria Tea House is a traditional wooden structure that was originally a Japanese naval dormitory built in 1920 and was designated a historic monument by the Taipei government in 1997. Opt for one of the serene tatami rooms to experience the ultimate Taiwanese tea ceremony. Wistaria sources water from the Wu Lai Mountain Spring, which is poured into a glass pot and heated on a kerosene boiler. They offer a wide variety of quality teas (like their special Pu'er tea from Yunnan, China) with wonderfully poetic names, accompanied by sweet and savory snacks.
#9 The Addiction Aquatic Development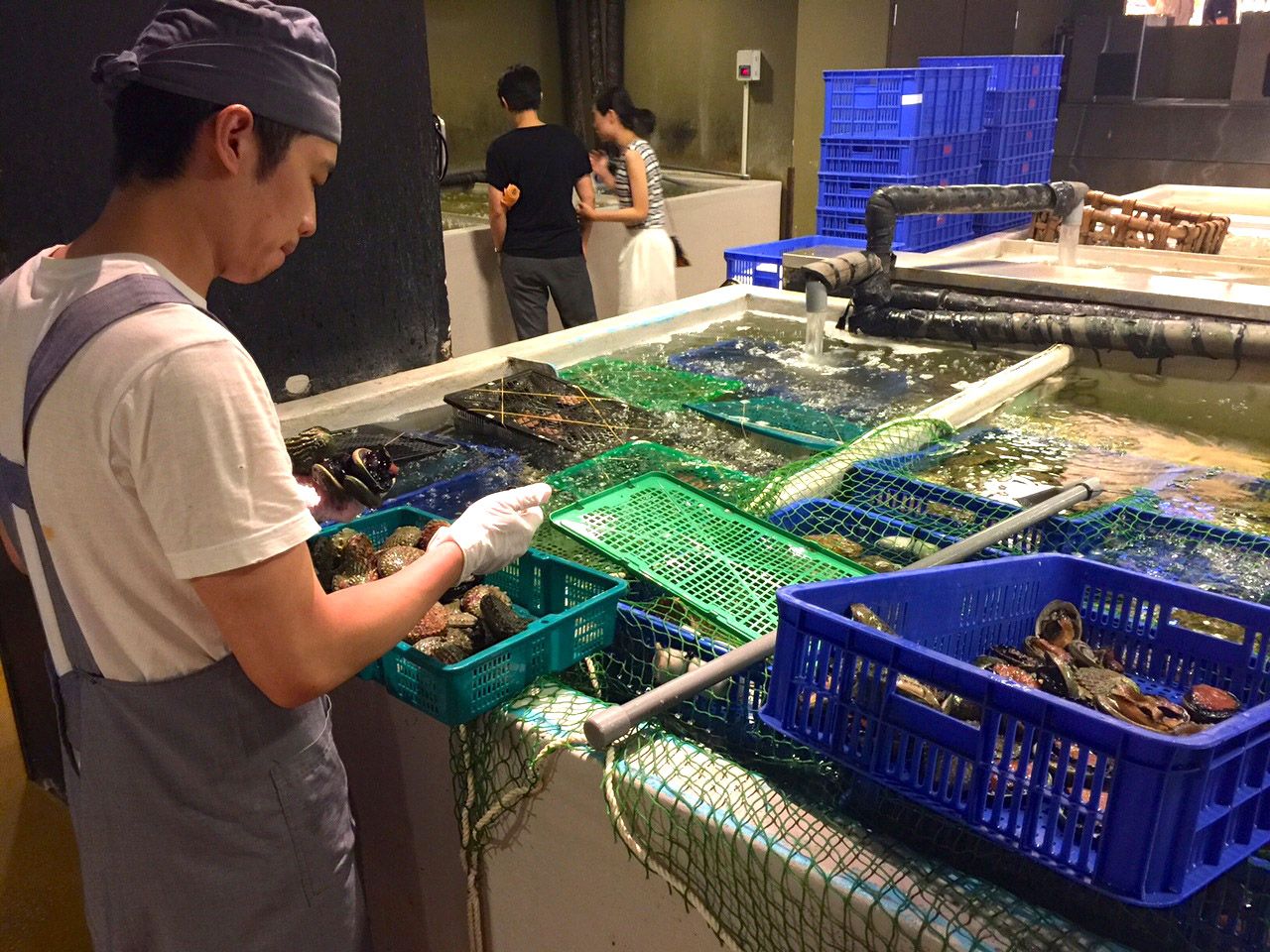 The Addiction Aquatic Development is made up of a cluster of seafood eateries located next to the Taipei Fish Market, serving pick-your-own fresh fish, scallops, geoducks, prawns, abalone, and King crab. Pay for your choice and then they will either run it over to one of the restaurants where they will cook it to your specifications or you can bring it home to cook yourself.
#10 Shilin Market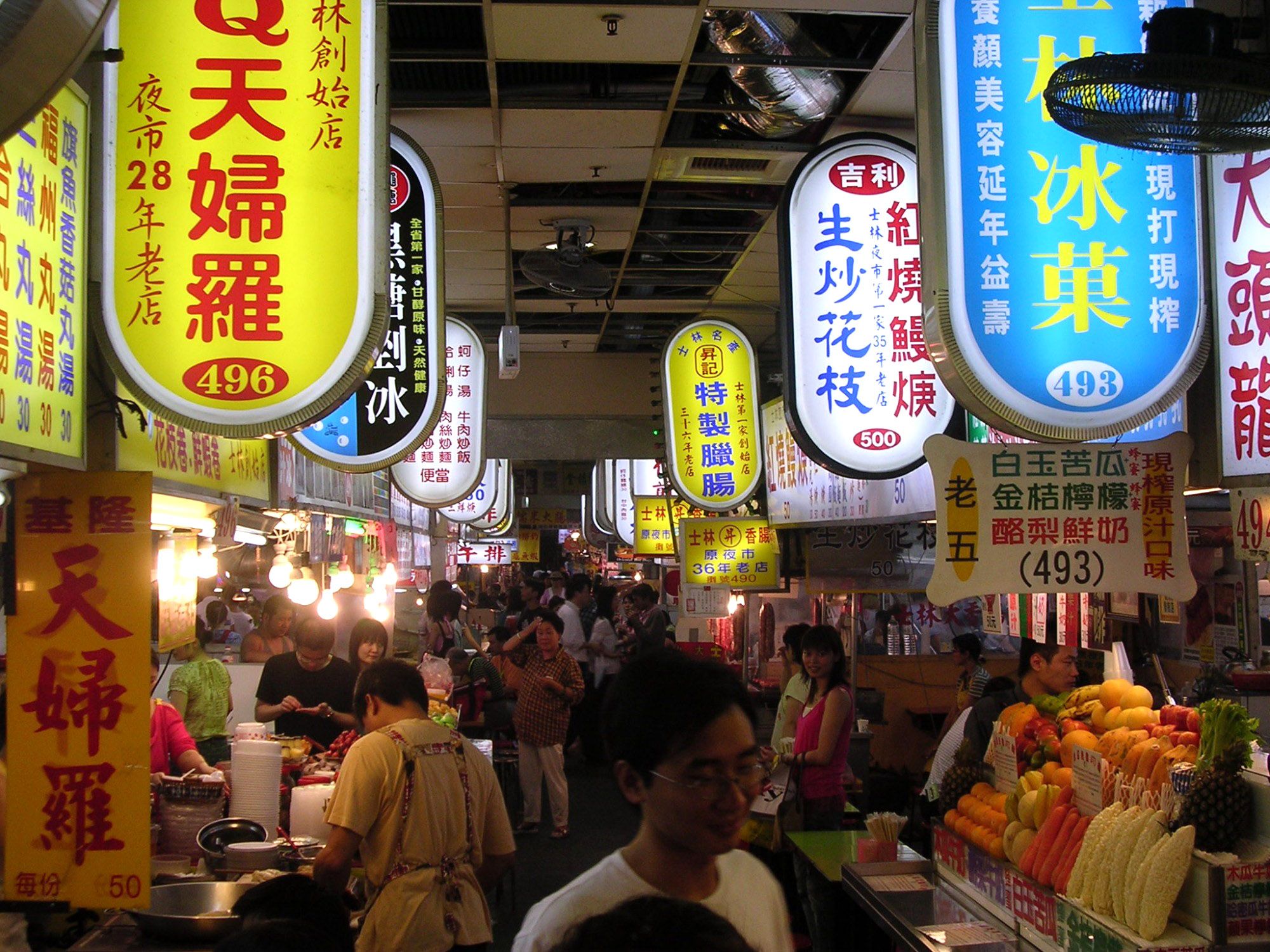 The foodie highlight of the whole week was experiencing Taipei's night markets. The island has over 300 to choose from, which are mostly open-air bazaars lined with hundreds of stalls, selling mouth-watering "xiaochi" (small eats)—which are a big thing in Taiwan. And the granddaddy of them all is the sprawling Shilin Market.
Read the article on JustLuxe
Photo credits: Main and Janice Nieder