By now you would have noticed that we've just added two AMAZING properties on our site – Singita Lebombo Lodge in Kruger National Park, South Africa and Singita Sasakwa Lodge in the northern part of Tanzania's Grumeti Reserve. If you don't believe how awesome they are, you might want to check these videos out.
Got your jaw off the floor yet? Once you've stop salivating, it's pretty safe to say that you've come to the right place, because if you want to do safari in style, then Singita is the place to be. But now that you know where you're going, let's have a look-see what you'll be doing…
#1 Go on a Game Drive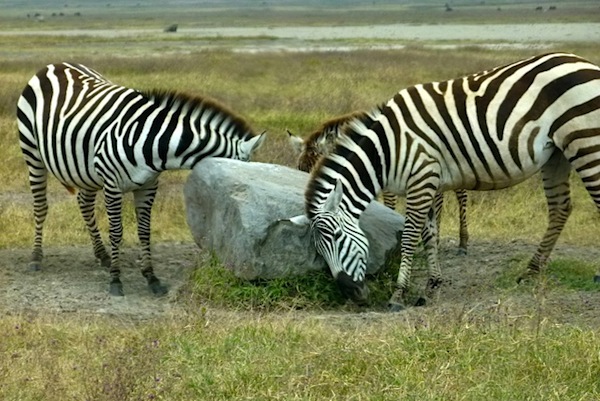 This one is pretty obvious. And with daily game drives in state-of-the-art Land Rovers with professional guides and trackers, you'll be provided the perfect opportunity to get up close to Africa's incredible animals. Whether you're in South Africa or Tanzania, you'll no doubt be able to spot a great variety of wildlife. But you're not just limited to day time adventures – spot-lit nighttime drives reveal the elusive magic of the nocturnal landscape as well as the chance to enjoy the raw beauty of the African star-studded sky.
#2 Wine and Dine in Style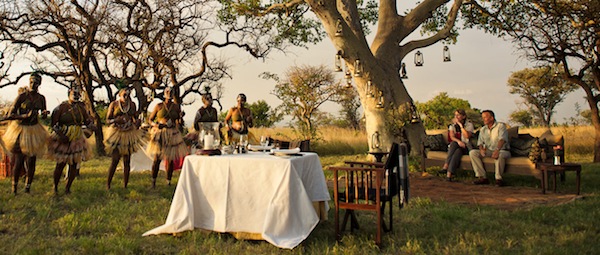 The Singita name is renown for its extensive cellar showcasing a wine list of 222 labels and over 20,000 bottles. Personalised wine tastings within the unique ambience of each lodge's own temperature-controlled cellar can be arranged for connoisseurs and casual tasters alike. Gourmet meals are also provided for by alumni of the Singita School of Cooking – so choose where you want to take your daily breakfast, lunch and dinner – indoors or outdoors, the combination is to-die-for!
#3 Search the Skies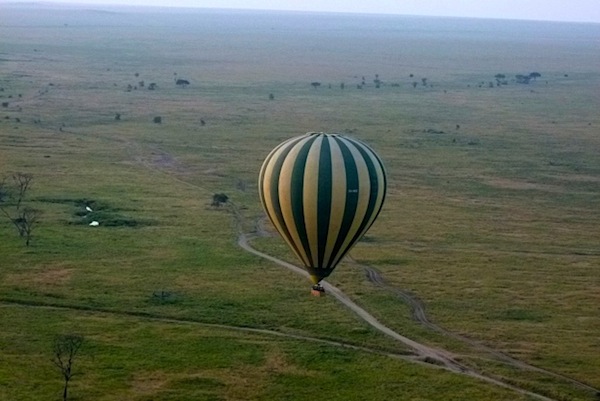 You might want to see Africa from a different point of view, and if that's the case, you NEED to explore the savannah via hot air balloon. From the cool pre-dawn start, racing in the Land Rover to the take-off point, the sounds of the propane burner, the feel of weightlessness and watching the sunrise over the vast landscape – everything comes together to give you a once-in-a-lifetime experience!
#4 Down to Earth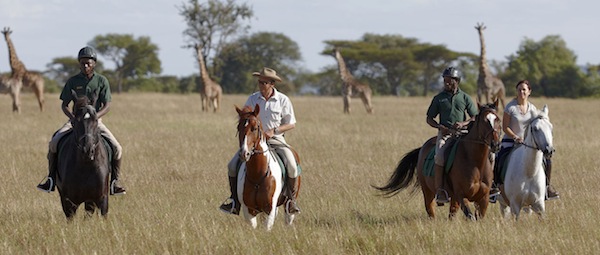 If heights aren't your thing, then have no fear because you'll have a plethora of activities back on earth to keep you busy. Choose from an Equestrian Safari at Sasakwa Lodge where you'll have your pick from 18 world-class horses to take you on a lovely long ride into the remote areas of the Reserve between herds of zebras and giraffe, or head for an exciting bush walk at Lebombo Lodge for a more up-close-and-personal experience through the wilderness thanks to the company of your expert guide and tracker.
#5 Rest and Relax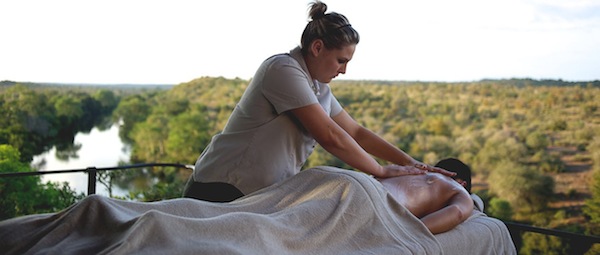 After all that work, you can just sit back and relax with a glass of wine in your hand – at Lebombo Lodge you won't even have to move to see a herd of elephants who come to feed and bath at the nearby N'wanetsi River. For a more holistic experience, head over to the Bush Spa whose spa menu has been created to complement the beauty and tranquility of the wilderness. Body treatments such as massage, polishing scrubs and nourishing masks can be enjoyed in the comfort of guest suites, out on a private deck or at the spa.
Photo credits: Courtesy of Singita.