If there are two things us Luxe Nomad girls are good at, it is travel and shopping. Nothing excites us more that the prospect of discovering a new city with a little retail therapy on the side. And that is probably why Berlin ranks high on our list of favourite places to visit. Not only is the German capital home to the world's best clubs (we'll save this list for another post), but also the best second-hand boutiques in our opinion. Here, we list down where to go if you're hunting for that good, rare and inexpensive find.
#1 Humana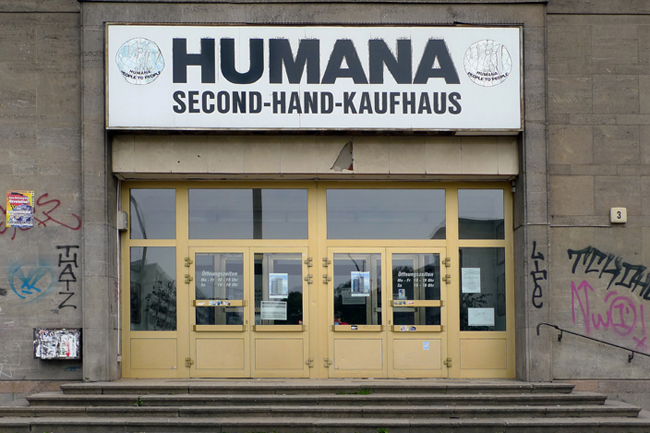 There are 12 branches of Humana scattered all across Berlin, so there is no excuse not to visit this gem of a vintage store. But if you really want to see Humana in all its glory, we suggest you visit the one on Friedrichshein, which is the mother of all thrift shops! Get this, this branch is Europe's largest thrift department store, so you'll definitely find everything here from children's costumes to that chic fur coat.
#2 Sommerladen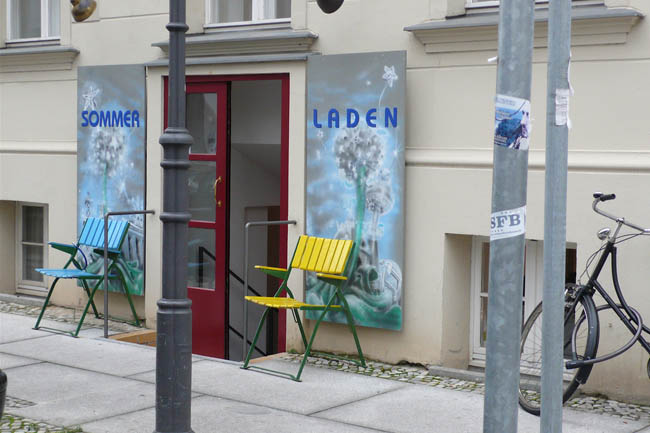 For those who prefer a more curated selection of vintage find, there is Sommerladen. Founded by former fashion stylist Johanna Mattner, you'll find an assortment of cool finds here, from local label to Hugo Boss to Maison Martin Margiela. If you're lucky, you might also meet its owner Johanna, who is more than willing some advice for the style-impaired (not that we're saying you are or anything).
#3 Made in Berlin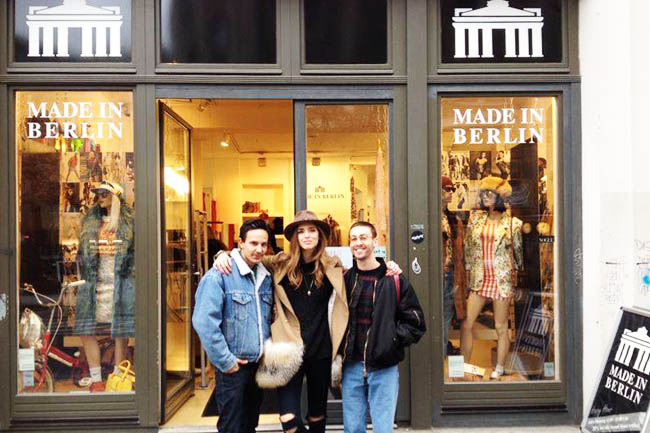 Made In Berlin is among Berlin's most popular second-hand stores. Located in Neue Schönhauser, this vibrant store offers stylish duds such as dresses, leather jackets and shoes at reasonable prices, and attracting some of the city's stylists, costume designers, as well as Blonde Salad blogger Chiara Ferragni if she's in town!
#4 Colours Kleidermarkt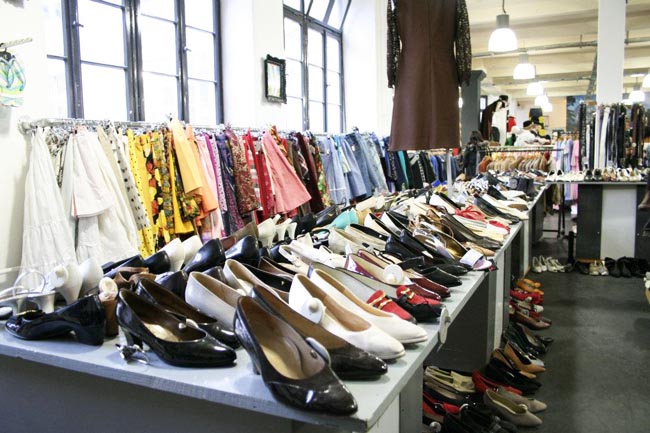 We love Colours Kliedermarkt for two things. First, you can pay by the kilo. And second, the shop is huuuuge and actually offers an amazing selection of shoes, bags and clothes. We love that the store is also super organised, which makes it easier for you to find exactly what you're looking for.
#5 Sing Blackbird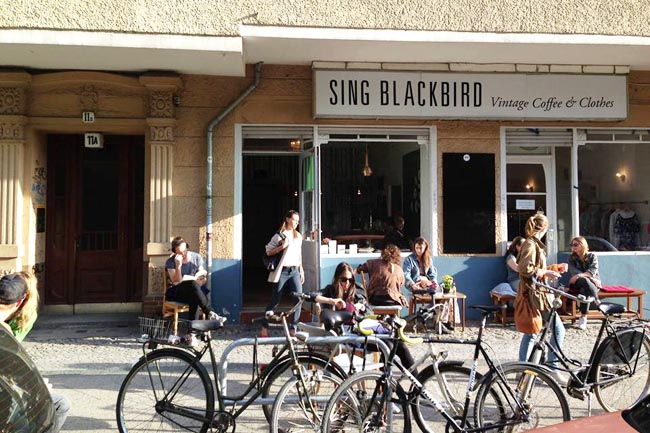 Hit three birds with one stone with Sing Blackbird. This hip store is not only located in the very cool Kreuzberg district, but it is also a vintage store and coffeeshop in one! The store is a wee bit small and so are the vintage pieces for sale, but trust that every single item is exceptional. Don't trust us? Check this out.