Located within Perth's original General Post Office, Post is COMO The Treasury's all-day osteria. This historic building is simply impressive but we were not only taken away by the architecture, the food is just simply divine. Read on to see how we enjoyed dining here.
Read this too: The 5 Best Healthy Cafes in Byron Bay, Australia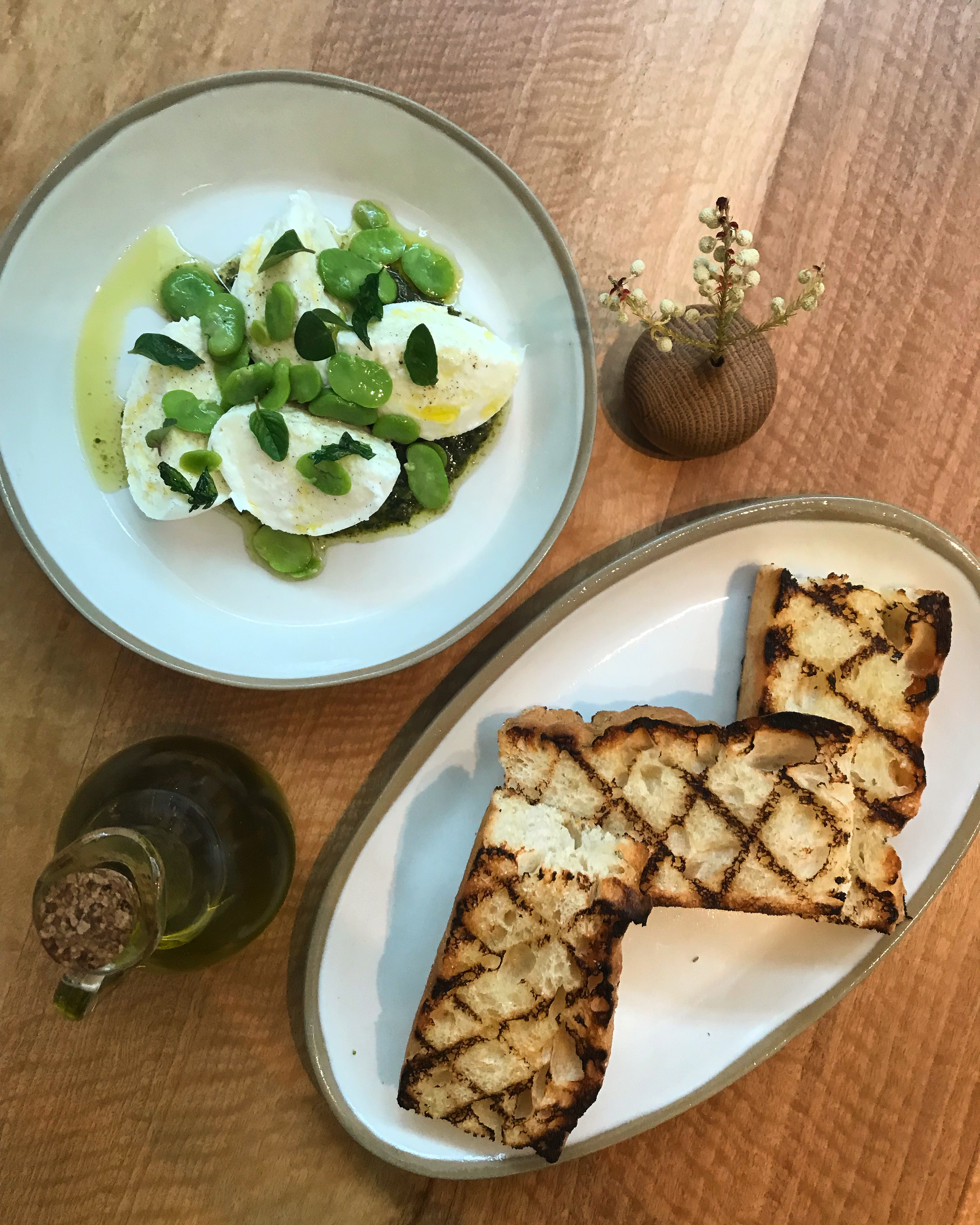 The menu at Post is predominantly based on local produce and over time, it has evolved from Australian-inspired dishes to one with an Italian influence.  We started with the Buffalo Mozzarella which sounds simple but turned out to be one of our favourites dishes. The crispy, buttery, slightly charred bread paired deliciously with the buffalo mozzarella and a nice touch of pesto was absolutely delicious.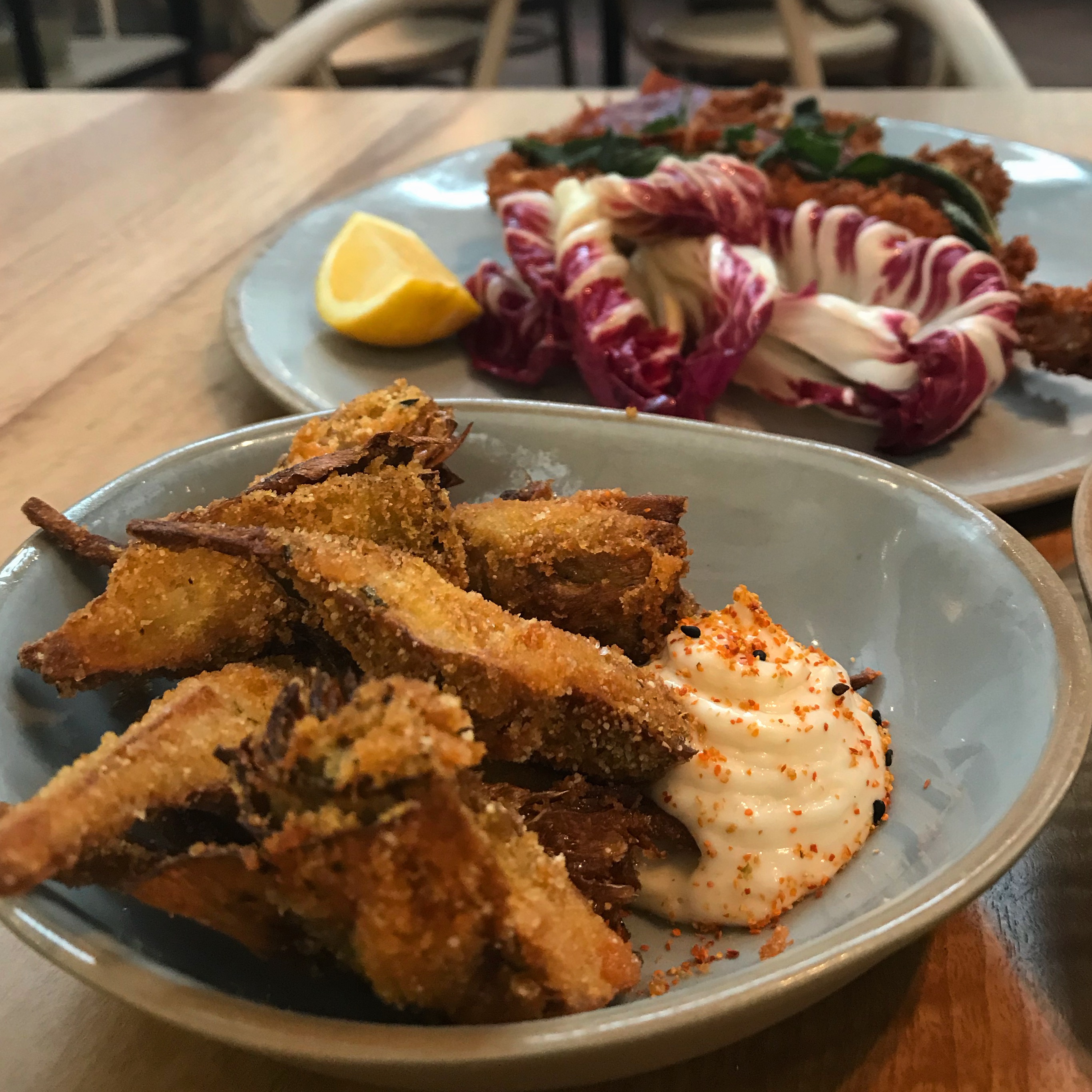 One appetiser was not enough as we devoured another side dish of Polenta Crumbed Artichokes with Smoked Almond Aioli. The combination of ingredients certainly was unique and the polenta crumbs perfectly complemented the whole dish.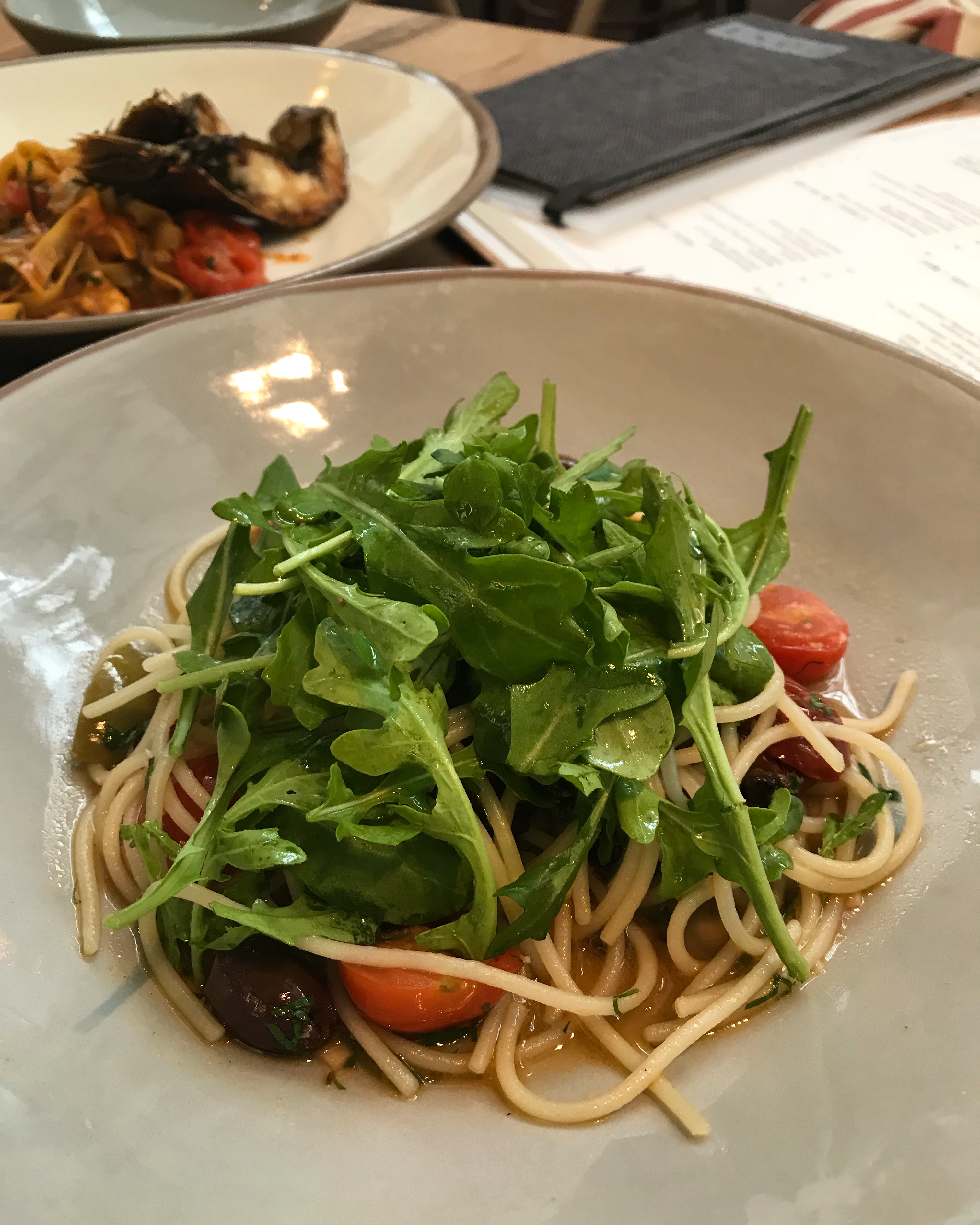 Moving on to mains, we had the Quinoa Spaghetti with Dried Tomato and Rocket. The olives and dried tomatoes gave the dish just the right amount of saltiness and tanginess. This particular dish was selected from the restaurants COMO Shambala menu crafted with healthier food options. Zero guilt for a 10/10 plate of pasta!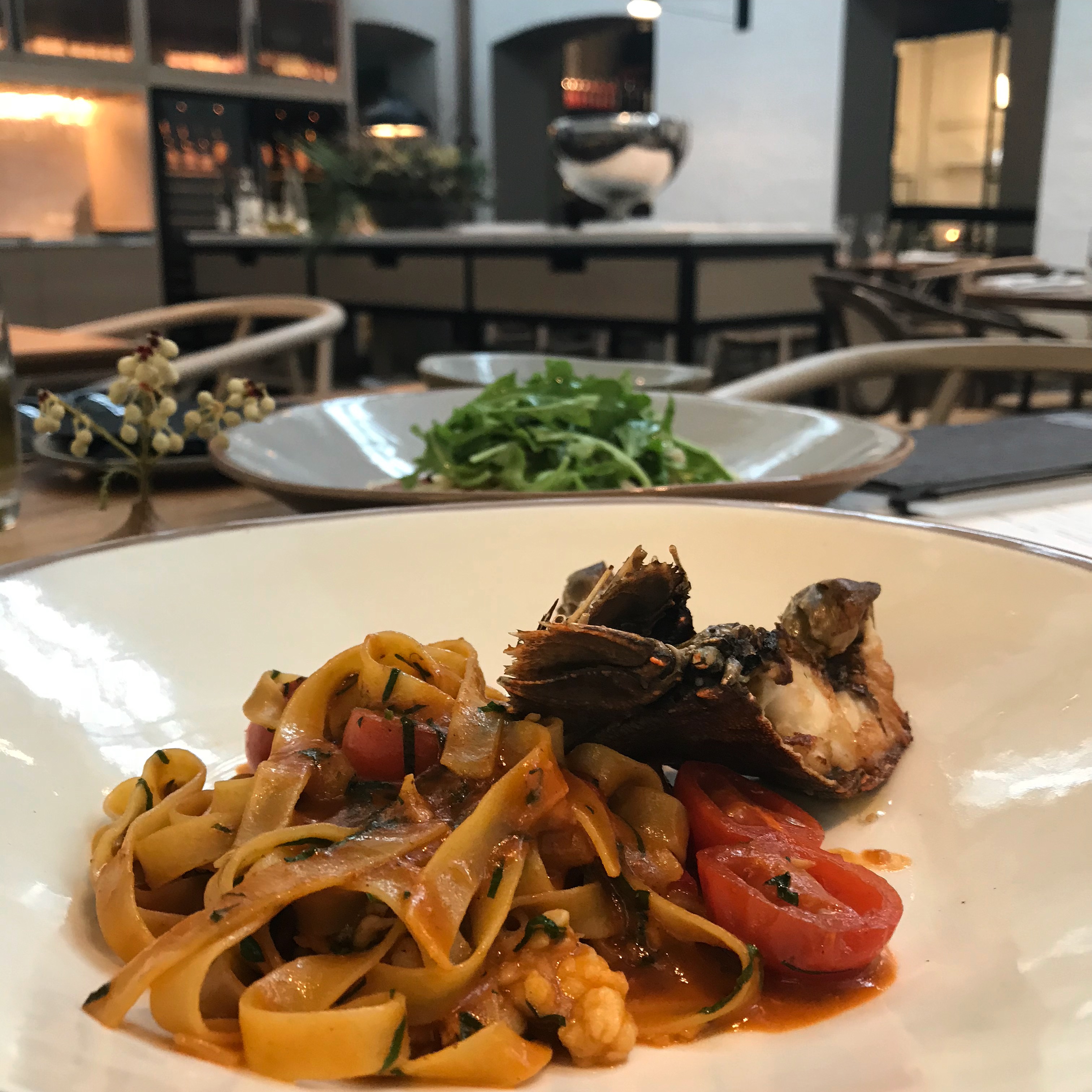 The Tagliatelle Shark Bay Honey Bug with Chilli and Garlic was certainly an interesting combination but we felt that the dish was just a little too salty for our liking. Making up for the saltiness was the perfectly-cooked, melt-in-your-mouth honey bug, which if you've never heard of, is a relative of the lobster. Tender and fresh, the honey bug was the star of this dish.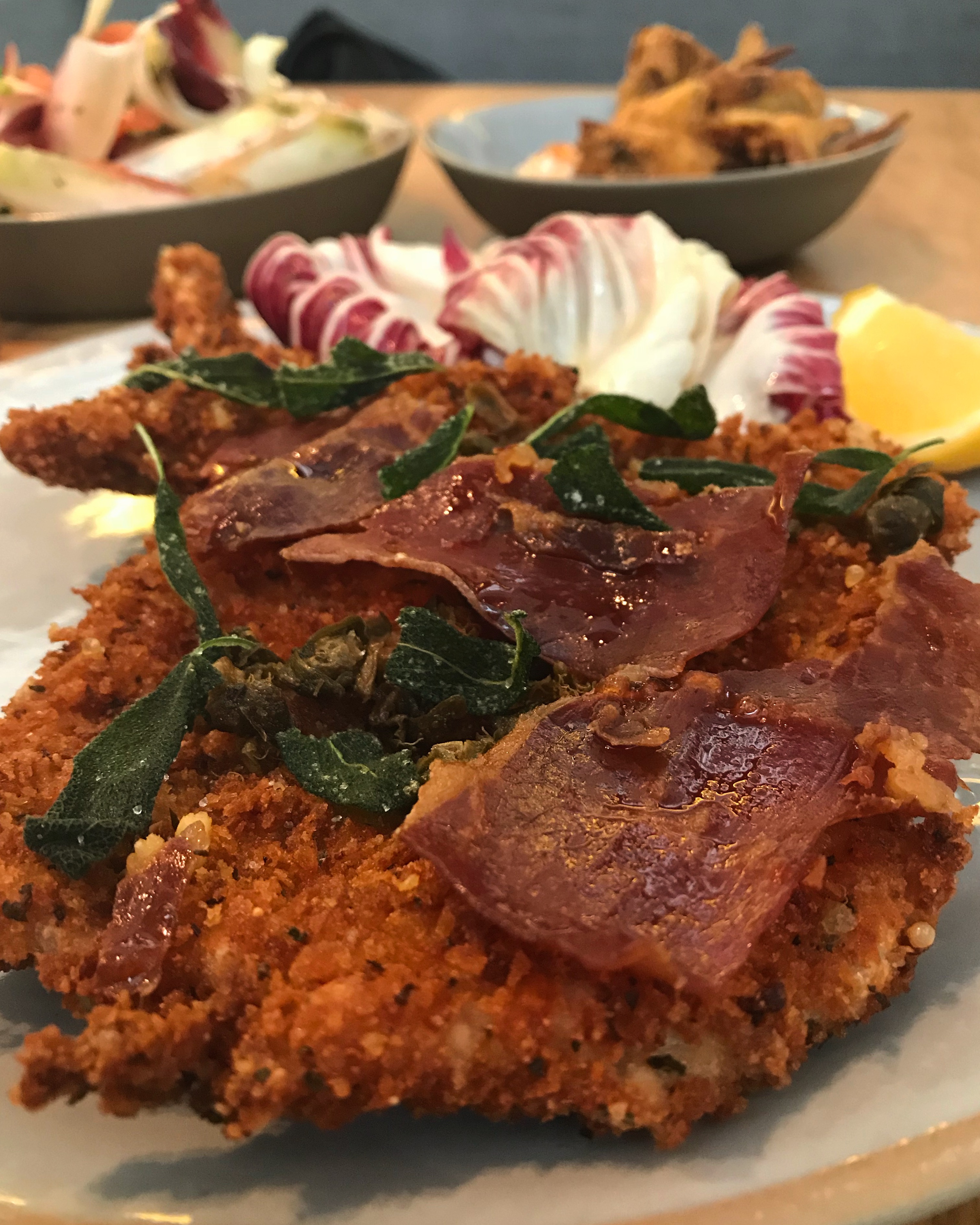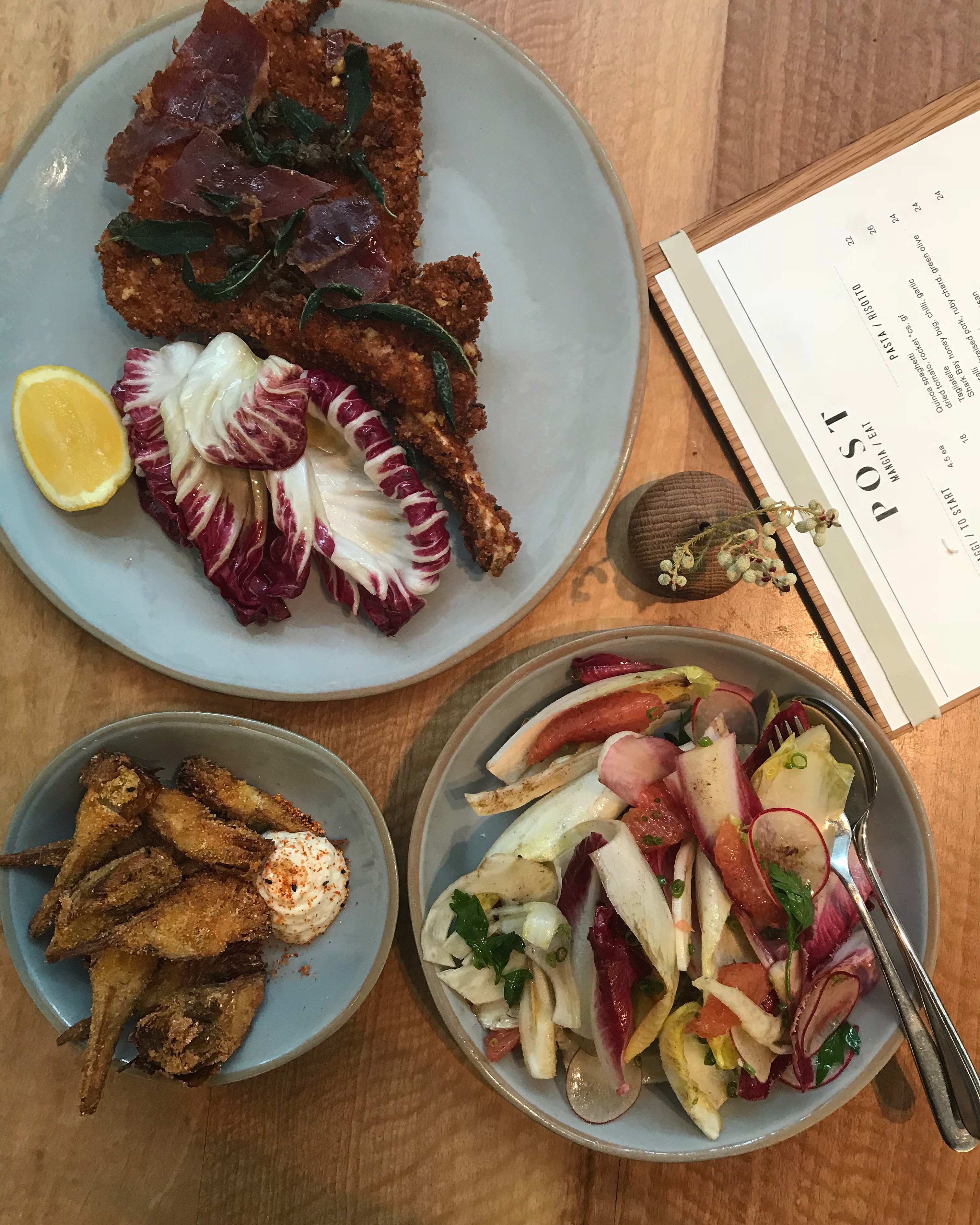 Craving for more, we tucked into another main course, the Berkshire Pork Cotoletta with Sage and Radicchio. The fried pork was tender and the sage had an almost minty aftertaste to help cleanse the palate. Opting for something light and fruity to accompany the dish, we had a side of Endive and Fennel Salad with grapefruit, radish and white Balsamic dressing.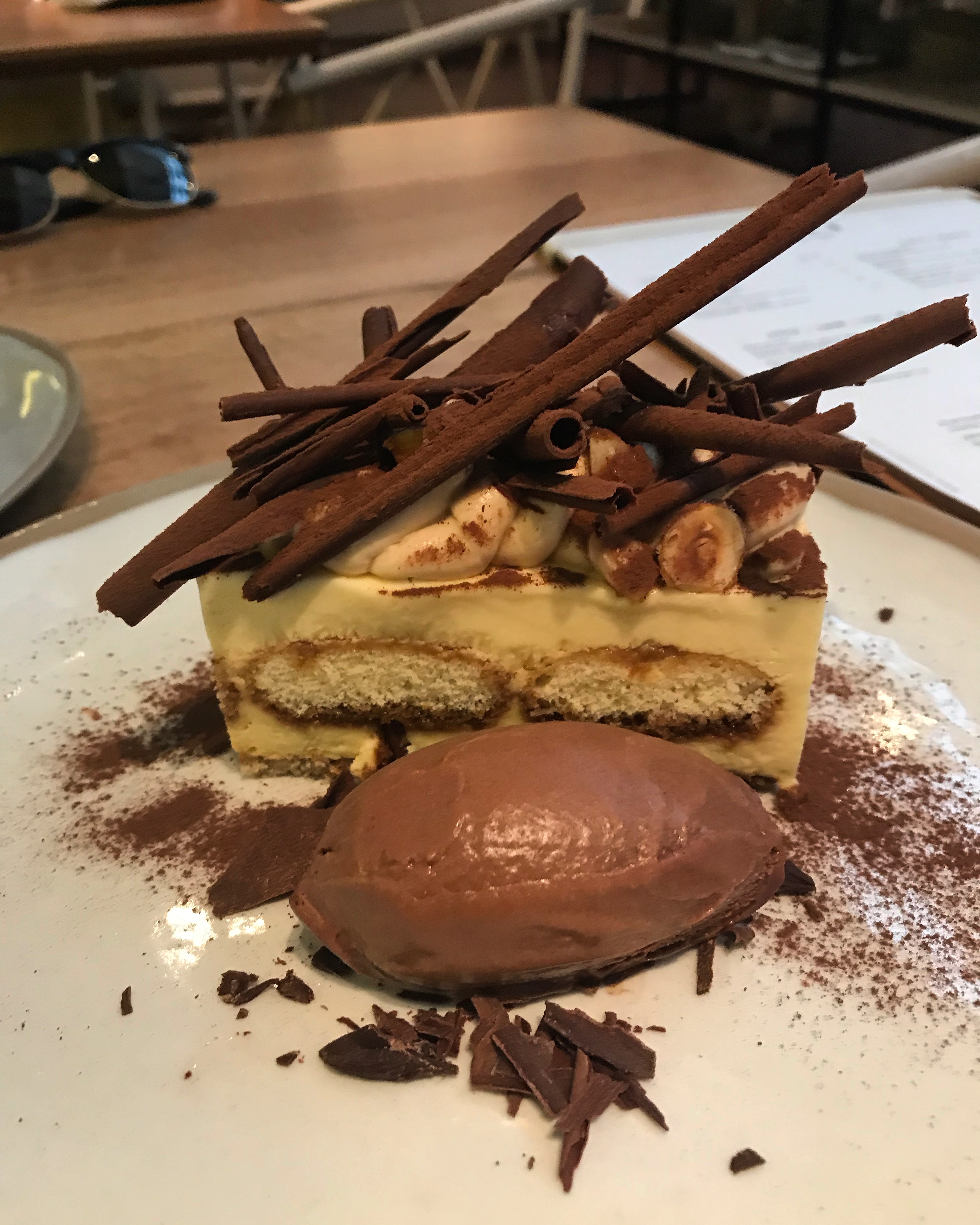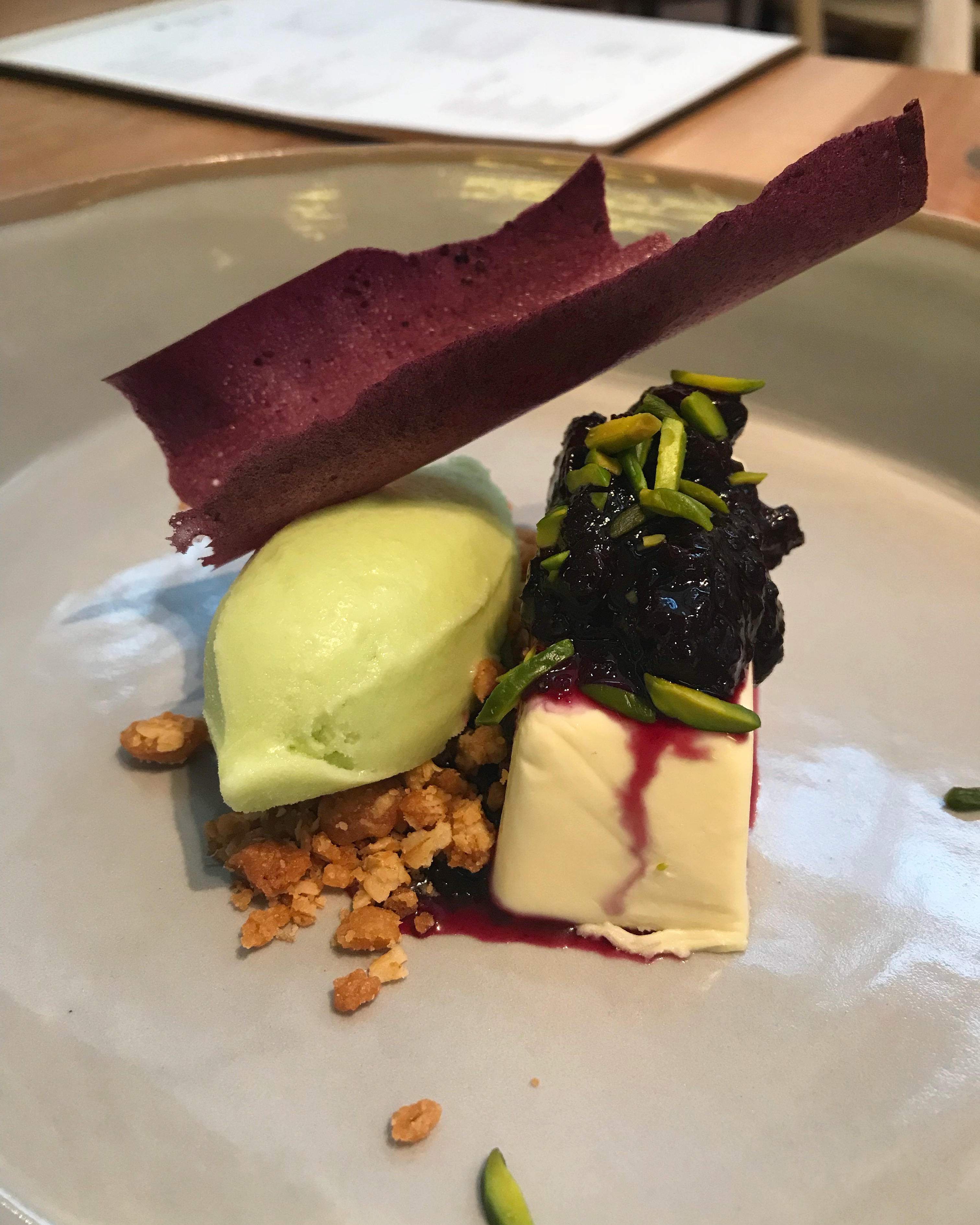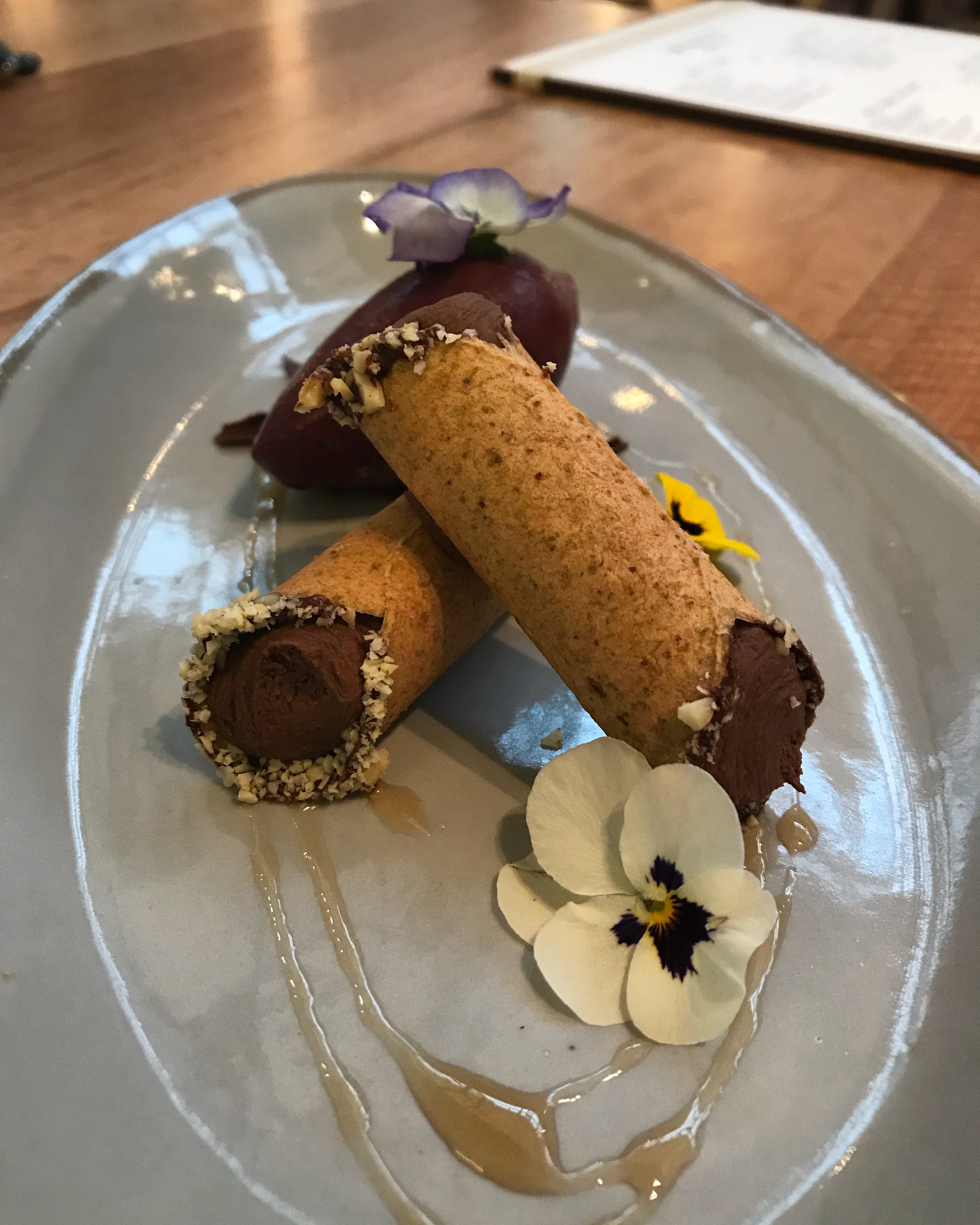 Finally, we were ready for something sweet and of course, one dessert wasn't enough, we had to have three! The Post Tiramisu with Mocha Gelato was unbelievably creamy with a slight bitterness met by the sweetness of gelato. As any chocoholic would, we loved the White Chocolate Panna Cotta with Blueberry and Apple. To finish off our meal, was the Buckwheat Cannoli with Cacao and Acai Berry. The crisp buckwheat cannoli was filled with a bittersweet, fudge-like concoction, that was perfectly balanced with the soft and fruity acai berry gelato.
Overall, we were extremely impressed with the quality of food, reasonable prices and the friendly staff at Post. We would recommend this restaurant to anyone visiting Perth either for a long lunch with friends or a dinner date. Either way, you will be sure to impress your guests, even those with a fussy palate!
Address: 1 Cathedral Avenue, Perth CBD, WA
Contact: +61 8 6168 7822
Open from: Monday-Sunday 6:30 AM to 10 PM
Website: http://postperth.com.au/