By Pia Muehlenbeck of Finding the Finer
Whilst we enjoyed the tranquillity of escaping into the quiet surroundings of Uluwatu, we simply couldn't visit Bali without making our way back to Seminyak. Kane and I absolutely love the bustling beach town with its many famous eateries, incredibly trendy shops and jaw-dropping sunset cocktail bars. If you've never been to Bali before, Seminyak is an absolute must. However, sometimes the convenience of staying in the middle of town means you need to compromise on accommodation. That was until The Luxe Nomad introduced us to the One Eleven.
The One Eleven Villas are a collection of 9 luxury villas that are perfectly positioned right in the centre of Seminyak. We could walk wherever we needed to be but once inside our very own one bedroom villa we didn't see or hear any of the outside distractions. The villas are extremely minimal and contemporary, based on Japanese minimalist design (which Kane could not stop obsessing over!)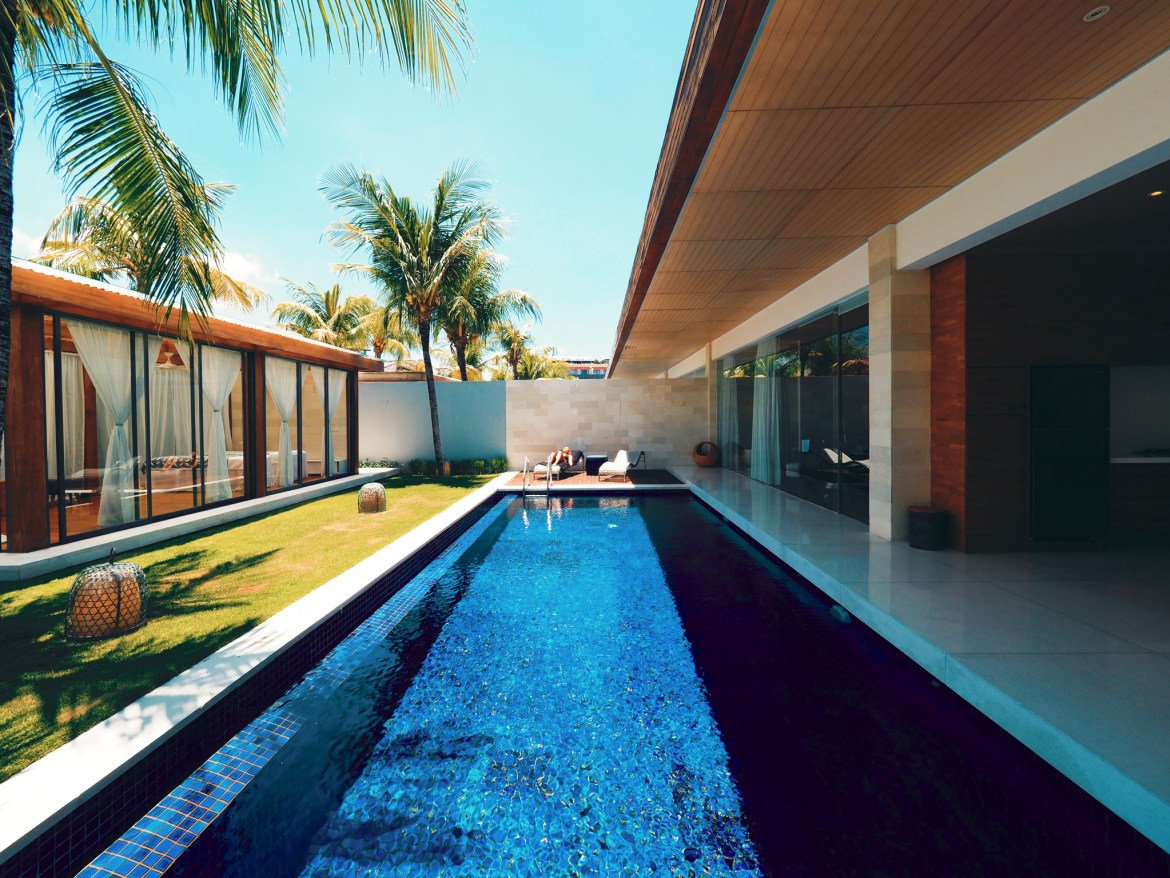 Each villa has its very own 14m long swimming pool, a completely outdoor living area that connected directly to the pool (so you can randomly jump off the couch and take a dip), and even a private spa gazebo. It's super spacious and incredibly private. It was so nice after a long day of walking through town to return to the villa, jump in the pool, get in a robe and just relax in our very own sanctuary.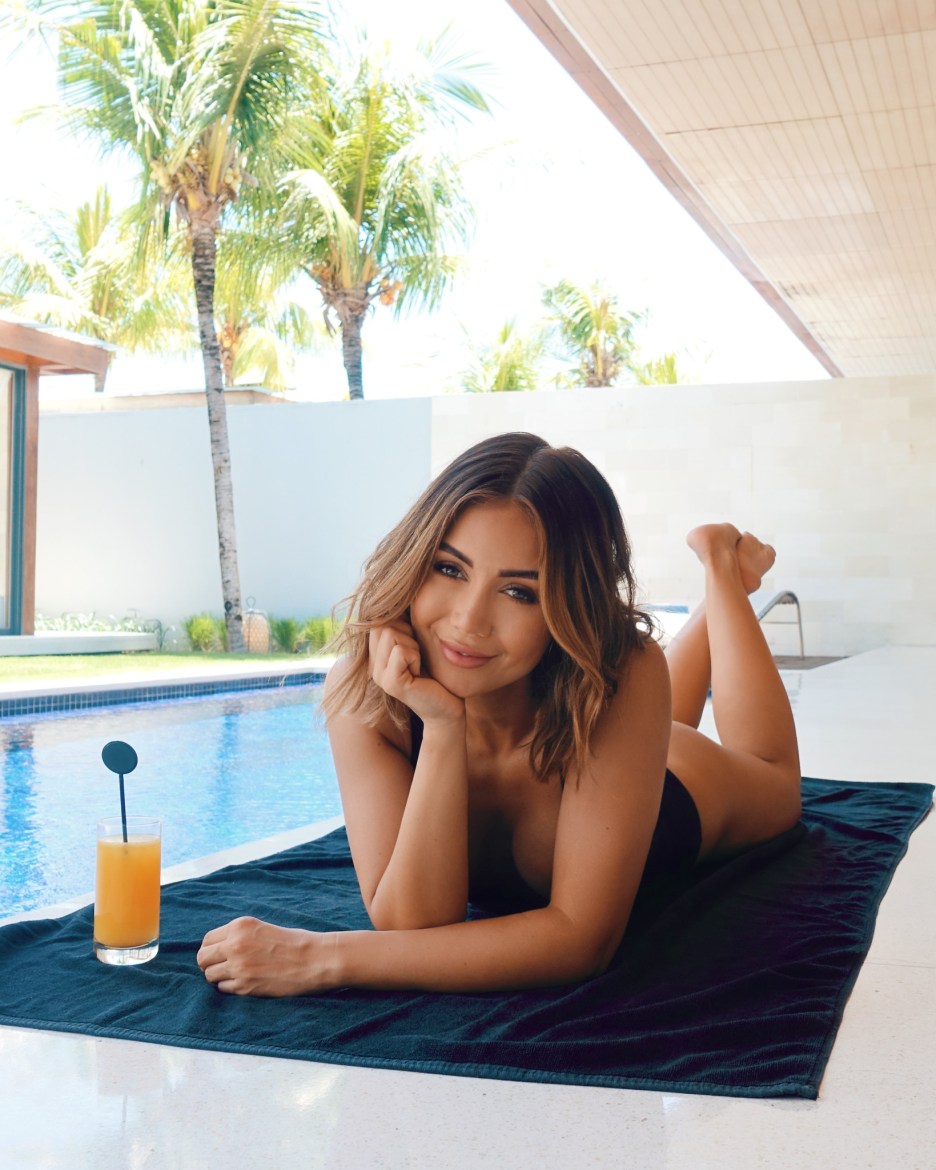 The resort is also well known for its incredible dining experiences. For breakfast, a private chef came to our villa to prepare our feast so we ate the freshest food possible. The restaurant, Shiro is a sushi and sake bar designed by the famous architect, Shigemasa Noi. The hyper-modern design with intricate woodwork was something to be marvelled at while enjoying some fabulous sushi and of course, sake!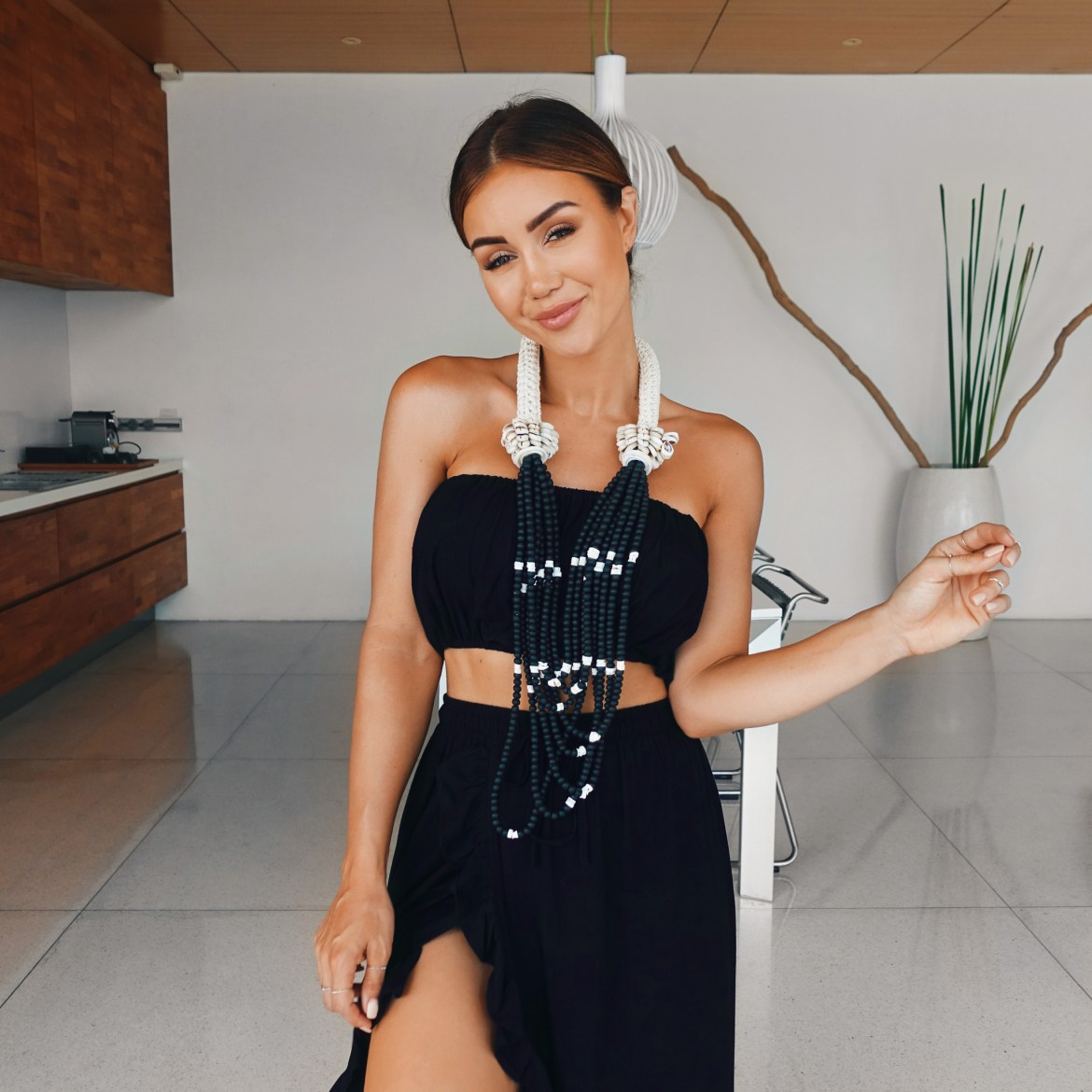 One Eleven is definitely the place to stay at in the middle of Seminyak if you're looking for the perfect balance between the action of town and the quiet sanctuary of your own abode.
If you're headed to Seminyak anytime soon here are some of my favourite spots that should be on your hit list:
Nalu Bowls: An amazing shack that sells the BEST smoothie bowls I've ever had!
Bali Boatshed: A really cool clothing and accessories store. If you head there, make sure you keep an eye out for our label, SLINKII because the Boat Shed are our Bali stockists!
Kim Soo: The embodiment of tropical luxe interiors, style and also super yummy cakes! haha!
La Lucciola: A gorgeous beachside restaurant with an absolutely breathtaking view.
Motel Mexicola: For some cocktails and a party!
If you want some more info and tips I've actually written another blog post about Seminyak here.
Travel, because you can.