Been to every rave, drank buckets at Koh Pha Ngan and quite frankly, a little over it? If like us, you prefer a classier scene, we have just what you're looking for: your own private villa for hosting a party in any one (or all) of your favourite destinations. Choose the music you want to play, set rules if you please and be really picky with invitations. Hey, it's your party and you'll plan it how you want to!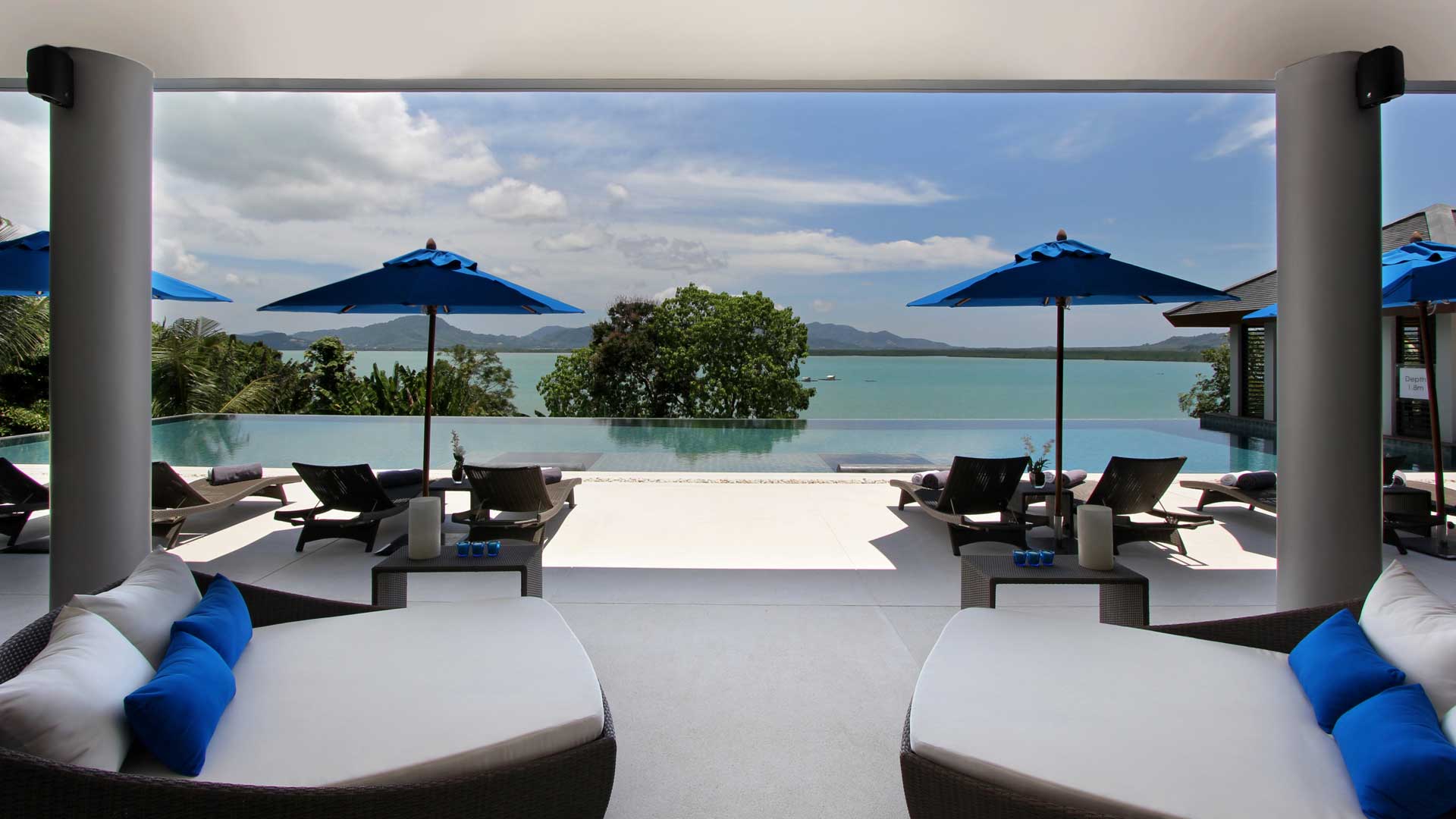 Number of staying guests: Up to 8 pax in 2 to 4-bedrooms.
So say you're not the best cook, can you still throw the bash of the year? We say yes. At Villa Lila, your fully equipped kitchen comes with a private chef. Have appetisers and cocktails on the sala before tucking in to Thai food in the vaulted foreroom, where you can host more than eight guests. We think this one is perfect for hosting a more family-friendly gathering like a birthday or an anniversary, with the game room, cinema and party literally at your doorstep — there's no reason not to have kids on your guest list. Maybe even let them have a go on the Yamaha iPod dock?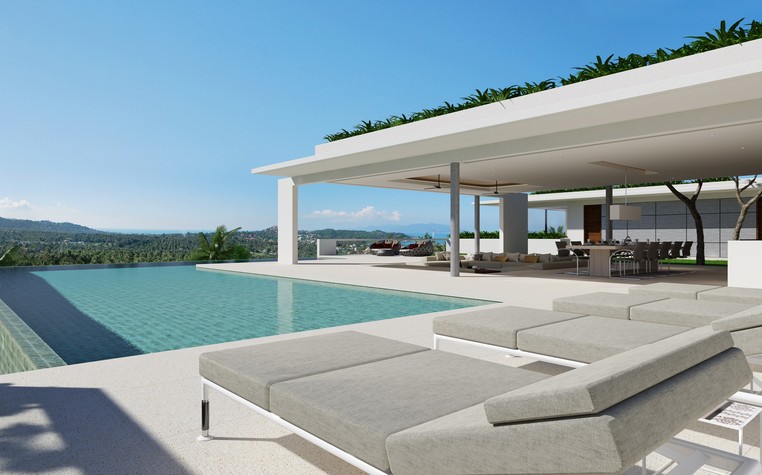 Number of staying guests:  Up to 14 guests in 1 to 7-bedrooms
If you envision yourself sipping cool cocktails by a gorgeous pool on the weekends, this is the place you need to be at. Samujana looks like something out of MTV Cribs (is that still showing, though?)with its sublime sea and hillside views, huge bedrooms and of course best of all, is the massive pool by the outdoor lounge areas. If you'd like, you can even request for fireworks beforehand. You can just picture Diddy throwing a raging party here.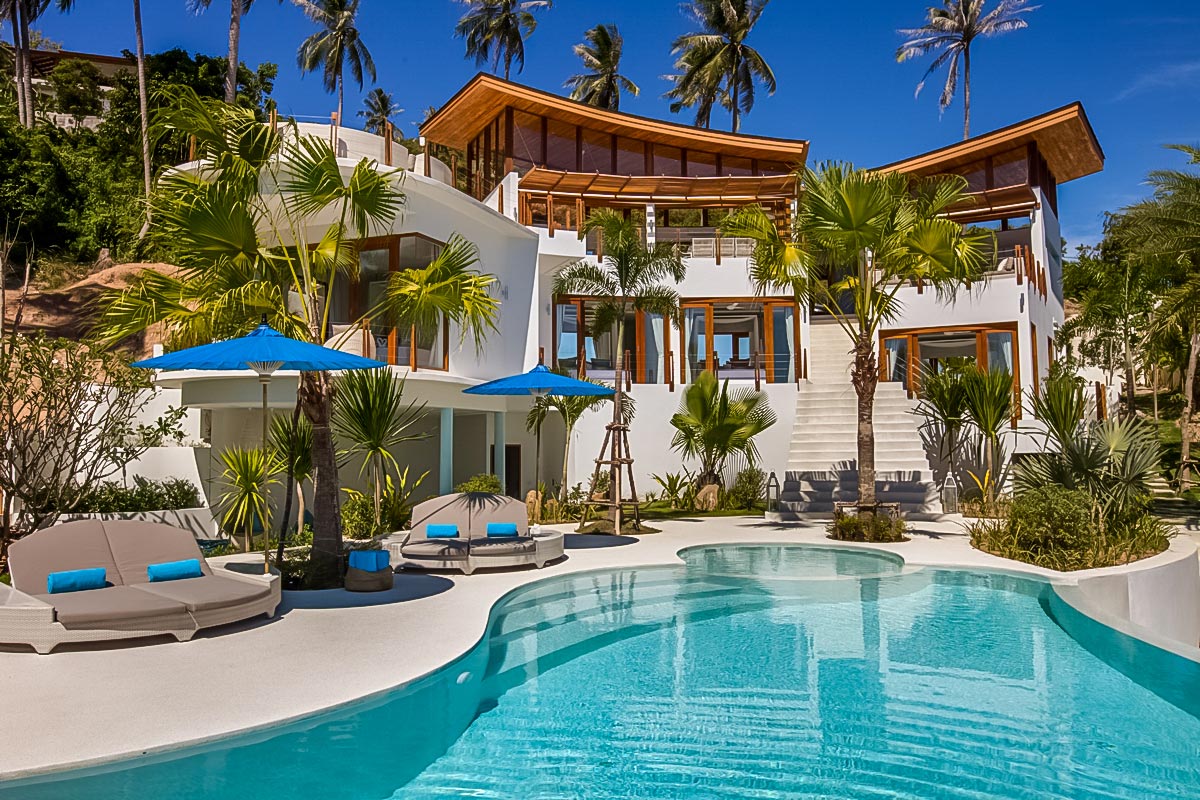 Number of staying guests: Up to 8 in 3 to 4-bedrooms
First things first — Villa Kya has a swim-up bar, a curvy salt-water infinity pool, and beanbags at the Chill Lounge. Now if that doesn't already have you interested, maybe this will: it won the 'Best Architectural Villa Design' by the Thailand Property Awards in 2014. The open-plan concept makes mingling easy and comfortable, and if you're lucky, you might just catch some fireworks action from Koh Pha Ngan and Bophut!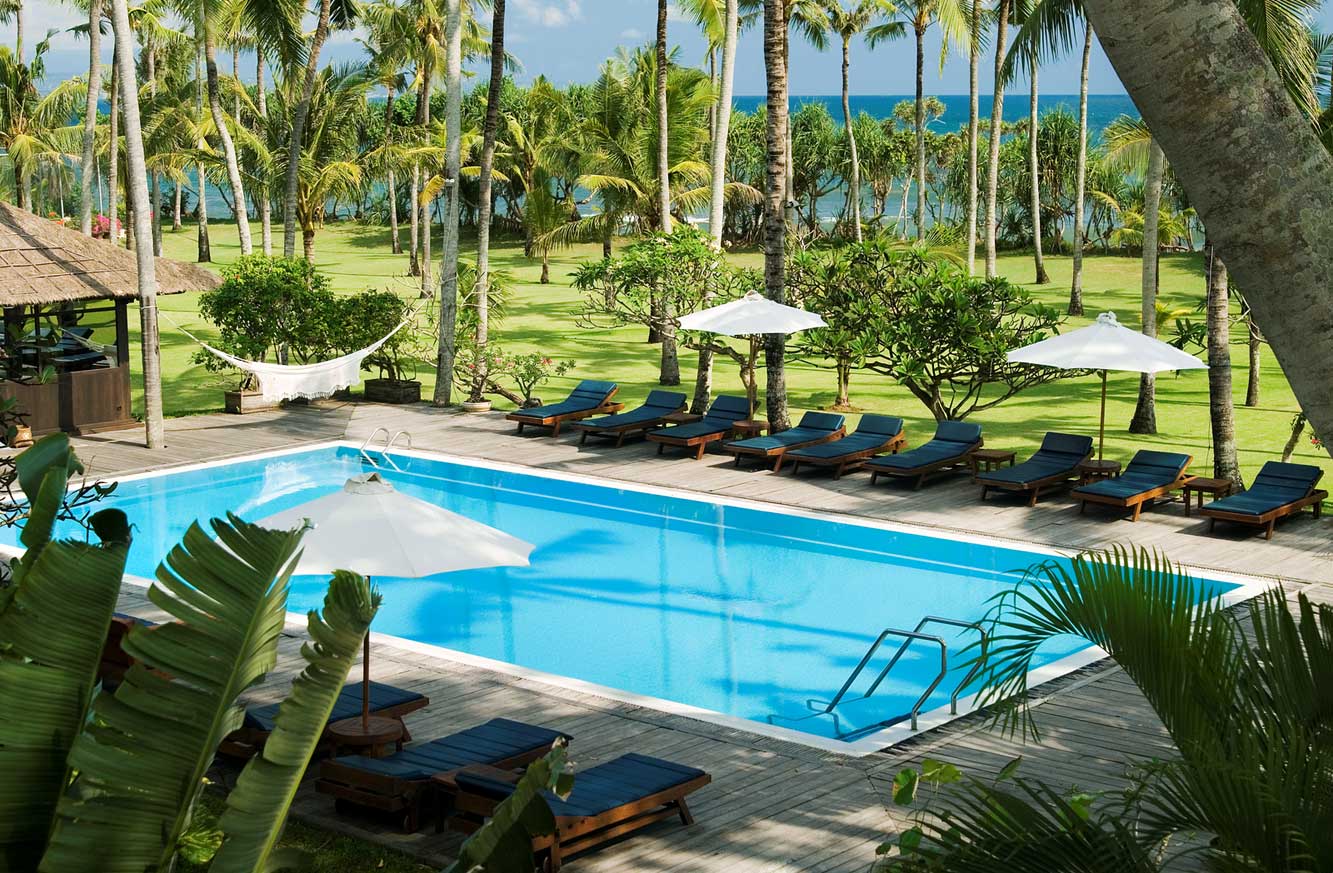 Number of staying guests: 16 pax in 8 bedrooms.
Or, 100 guests if you're planning on taking the party outside to 4-acres of green landscape and coconut grove. If you're not one for shiny disco balls and blaring loud music, this is the perfect villa for throwing the kind of party where you can actually hear each other. You have 20 staff including butler and a chef at your disposal, but only until 10pm. After which you can head to the famous Potato Head Beach Club nearby.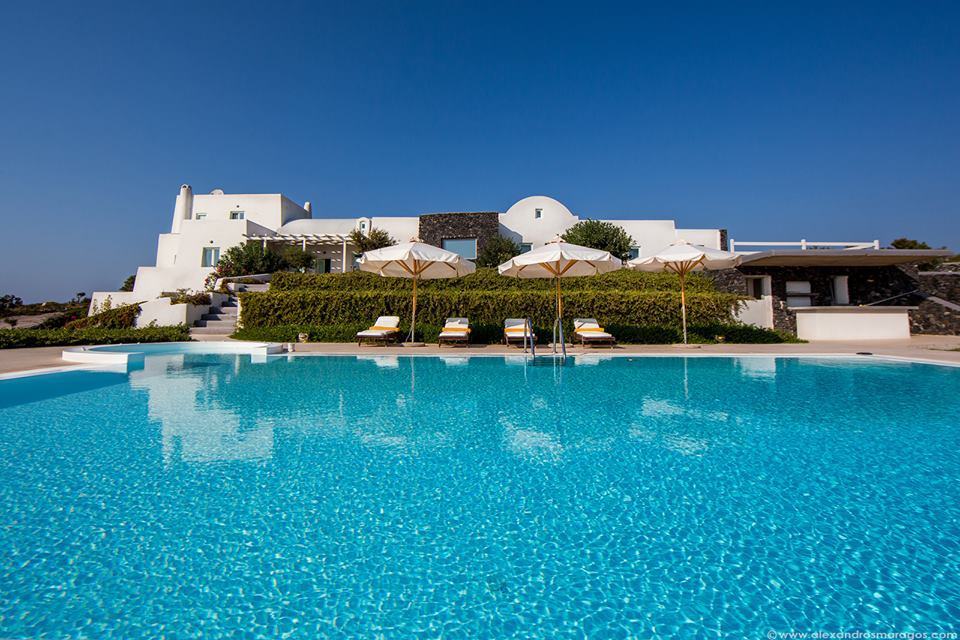 Number of staying guests: 10 in 5-bedrooms.
Are you a famous musician looking for a summer party pad while you record your new album? (Are you??) If so, these anything-but-humble abode sings your name with its own Blackrock recording studio. You'll be following in the very successful footsteps of One Republic and (hmm) Justin Bieber! But if you need to first get your creative juices flowing, party it up over three levels that feature several living and dining areas, sunbathe against the backdrop of the Aegean sea or get your creative juices flowing in the private heated swimming pool and Jacuzzi.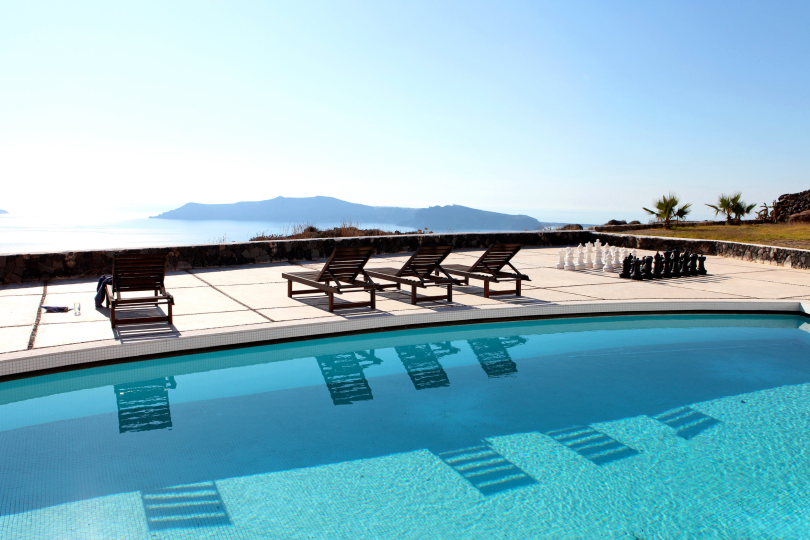 Number of staying guests: 8 pax in 4-bedrooms.
If your idea of a fun time is a game of chess, you've got the right idea. At Villa Periscope you get the best of luxuries — 5-bedrooms, key location on top of Imerovigli that overlooks the volcano, and front row sears to the famed Santorini sunsets. Take the party outside where there's a large courtyard, pool and shaded pergola and uhm, a giant chess board. In the back terrace there's even a basketball court.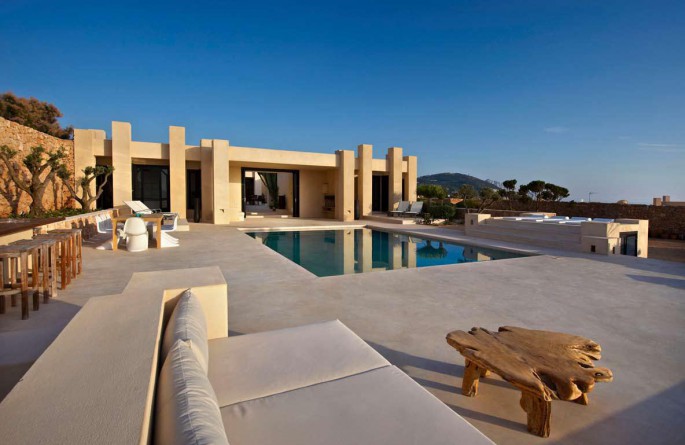 Number of staying guests: 10 pax in 5-bedrooms.
First things first — only adults are allowed here. (Welcome to Ibiza!) The property is situated in the exclusive Calo d'en Real complex with stunning views of the West coast and the island of Bledas and S'Espartar. Villa Arenil de la Sirena has a 10m swimming pool is complemented by a chic bar and BBQ area that overlooks the Mediterranean Sea. But as beautiful as your villa is, it is Ibiza and you'll want to get out and party with the best of 'em.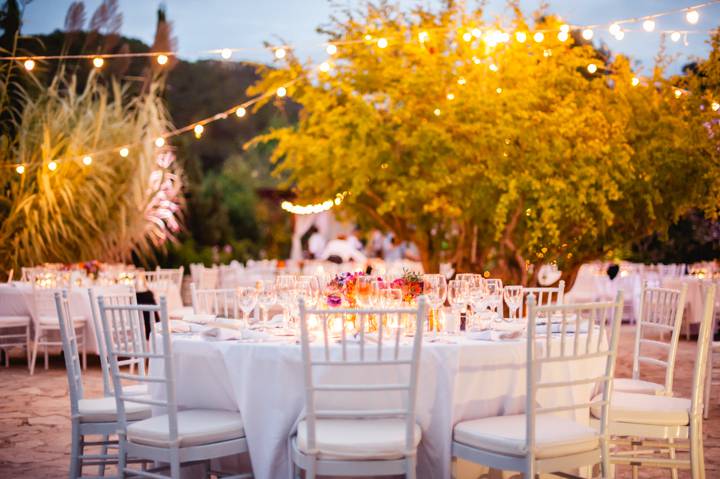 Number of staying guests: 12 in 6-bedrooms.
In perfect contrast to the loud and proud vibes of Ibiza is this little (well, maybe not little) gem, Casa Viva. Surrounded by 30 acres of fragrant and beautiful pine forest, you also get direct access to the Mediterranean sea. The villa is a popular choice venue for weddings, whether you choose to have your nuptials by the beach, or by the garden with orange trees and roses with a terrace for al fresco dining.
Let's get this party started.