Your favourite ski resort in a whole different light.
It's 4:00 PM in Niseko. Twilight. Powerful floodlights light up the mountain casting a magical glow across the ski slopes. With no crowds around and falling snow gently powdering the tracks, you'd never know that Niseko is Hokkaido's busiest ski resort.
We caught up with Anthea Hung, the co-founder and director of Hokkaido Ski Club for a chat about Niseko's night skiing.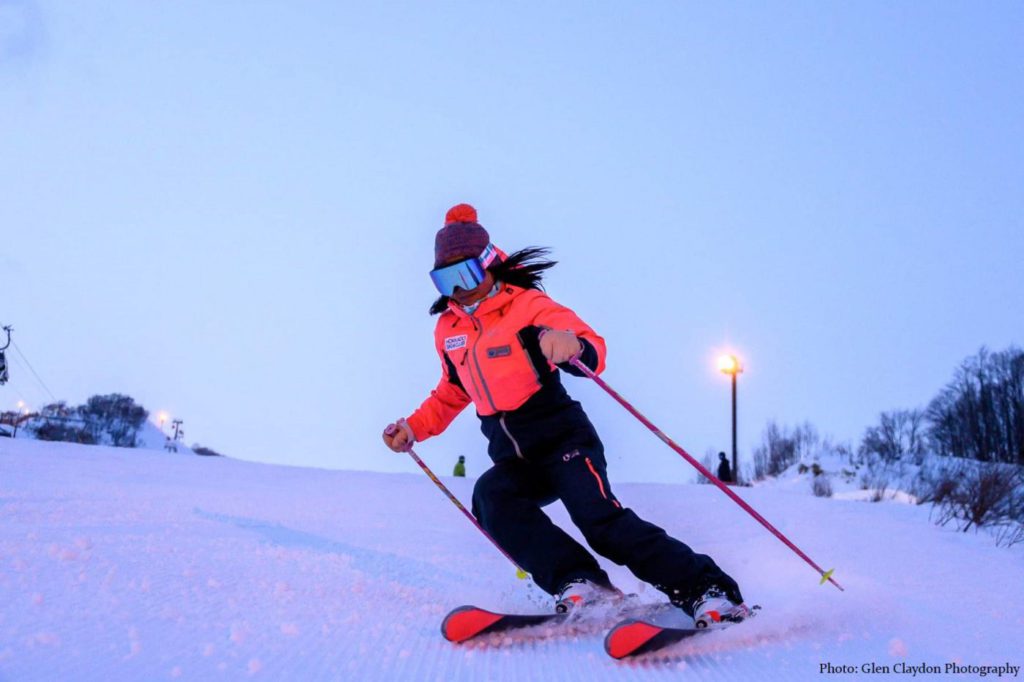 What is the biggest misconception about night skiing?
AH: That night skiing happens in the dark and you cannot see a single thing. In fact, night skiing happens under floodlights similar to those found in sports stadiums. It's actually so bright you can see really well. Interestingly, you can actually see better during night skiing. The floodlights form shadows against the mountain and you see the variations in the terrain a lot clearer than you would during the day.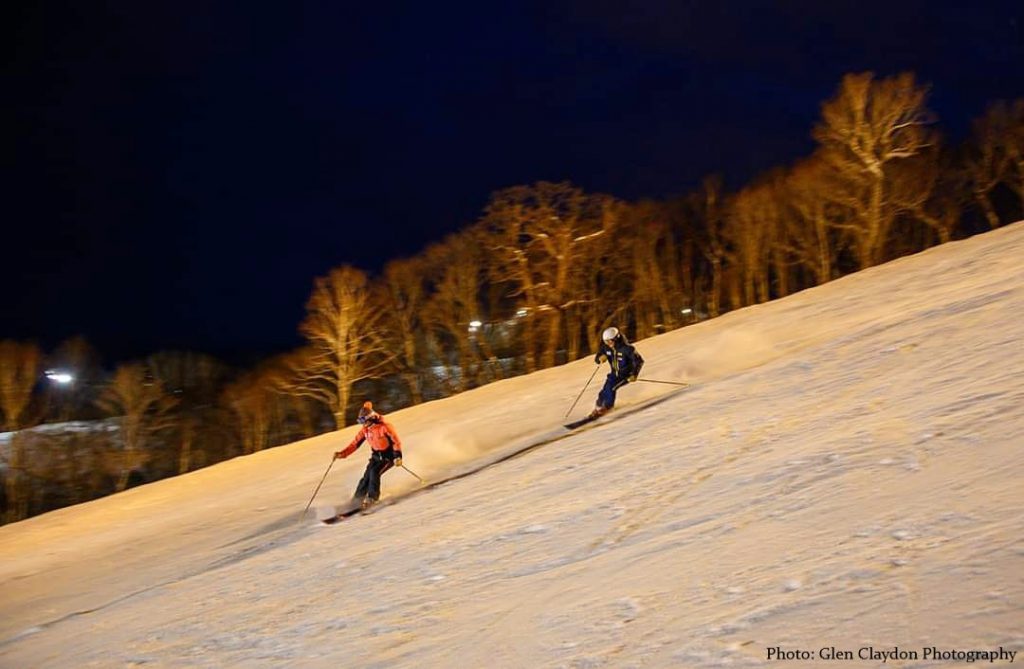 Do you need to be an experienced skier?
AH: Not at all! This would be the second misconception actually. Night skiing essentially happens on the same mountains and runs, albeit only half the mountain is open and lit up for night skiing. It is open to skiers of all abilities and it's just the same as skiing during the day. You don't even need additional equipment.
Are there any age limitations?
AH: Not really. At Hokkaido Ski Club we provide night lessons with our Night Lights Private Lesson program. The youngest skier we've coached at night was only 3-years-old. In fact, one advantage of skiing at night is that it's a lot quieter. Most people are already inside having dinner or onsen. Safety is a major concern, especially in crowded areas. Night skiing is perfect for children as there are fewer people and more space between skiers.
Please tell us more about Night Lights Private Lessons.
AH: If you feel unsure about heading out to the ski slopes at night or are still new to skiing or snowboarding, our private lessons start from 4:00 PM onwards for two to three hours. We'll take you through the basics and you'll be skiing on your own in no time. The lifts open until 8:30 PM so there's plenty of on-snow time.
We also introduced our Night Light Apres Experience this season. It's part of the traditional alpine culture for skiers and snowboarders to go straight from slope to bar for that Apres-Ski life. Those who experience night lessons with us will receive a complimentary snowball dessert from An Dining, a local Japanese restaurant and bar when purchasing an Apres-ski drink.
What other services does Hokkaido Ski Club offer?
AH: We also offer private photography and videography services for those who want to document their experiences or have a healthy Instagram following. You can get some amazing footage and videos at night by playing with the lights and angles to come up with artistic shots.
Which night runs would you recommend for Beginner or Intermediate skiers?
AH: My personal favourite is to hit Super Ridge on a super powder night. It's so exhilarating and magical, especially when that #JaPow is coming down. For beginners, however, I would recommend the Boyo and Family runs at Grand Hirafu. Intermediate skiers should definitely try the Kokutai run in Grand Hirafu. The run coming off the Dream Quad Chair at Annupuri is also great for newbies.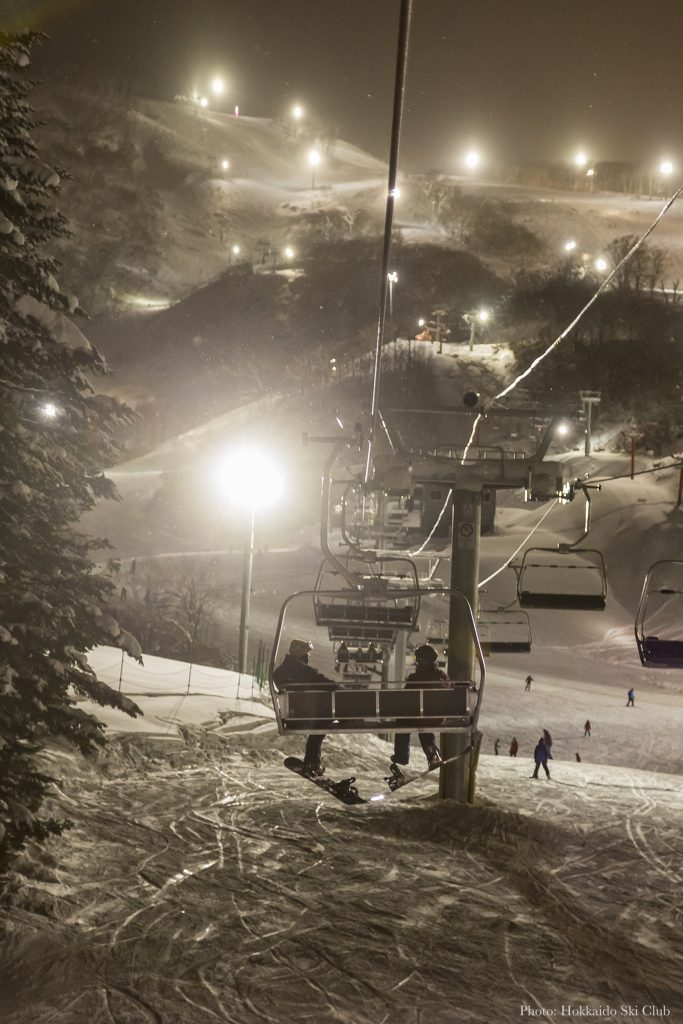 Any other tips for those new to the slopes?
AH: Have an Apres-Ski experience. It's really part of the culture of the ski slopes and there is nothing more refreshing or rewarding than a nice drink whilst you reflect on the fun you had on the slopes. My favourite bar is definitely An Dining. It's run by a local Hokkaido Japanese chef and has an excellent selection of apres drinks. Even better you can actually ski straight there from the slopes so it couldn't be more convenient.
An insider tip would be to go for the sake tasting set so you can sample a selection of local sake. Pick your favourite one, order a bottle and pair it with delicious little nibbles and you're all set for the night.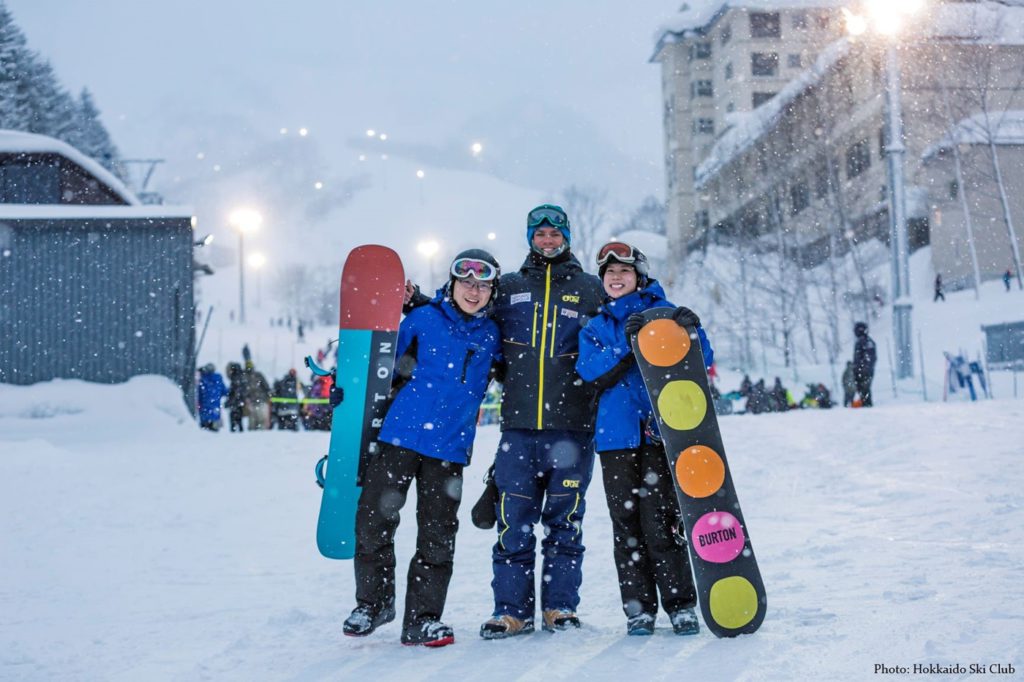 Night skiing goes on until 22 March this 2019/2020 ski season. Reach out to us for more information.
Image credit: Hokkaido Ski Club and Glen Claydon Photography