Here are our picks for Singapore's latest restaurants and newest bars, condensed and served up in tasty bite-size pieces just for you. Check out this month's serving, including binge-worthy bagels, VERY good Vietnamese, and the first Singapore restaurant from celebrity chef Jean-Georges Vongerichten.
Read also: Guide to Singlish: How to Nail Singaporean Slang, as Told by a Singaporean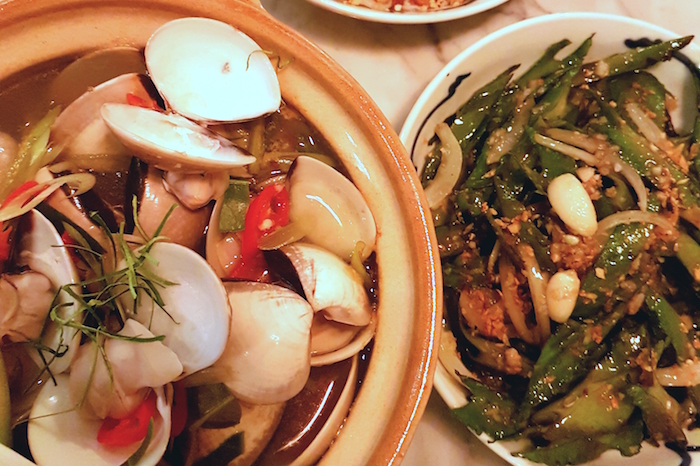 Mrs Pho House is the sister restaurant to Mrs Pho – the casual restaurant on Beach Road long known as the go-to place for pho and banh mi. With Mrs Pho House on Rangoon Road offers a more extensive menu. If all you know of Vietnamese food is rice paper rolls and noodle soup then this spot will throw the doors of delicious Vietnamese cuisine wide open for you. The restaurant is casual hipster with graffiti art and beaded curtains.
Address: 221 Rangoon Road, Singapore 218459
Tel: (+65) 9173 1083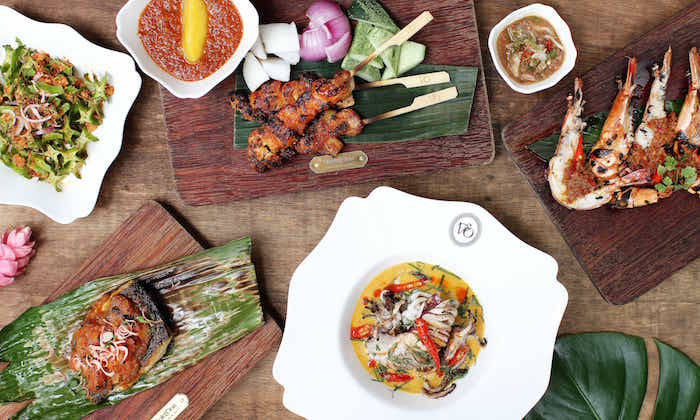 Violet Oon has done it again. She has only gone and opened one of our favourite spots of the month with her Satay Bar and Grill at Clarke Quay. The decor is similar to that of National Kitchen by Violet Oon at the National Gallery – dark woods and dim lighting, black and white family photographs on the wall, and a sea of jade green that complements the Peranakan original tiling that we are so smitten with. This spot pretty much ticks all the boxes with its great atmosphere and stellar grilled food.
Address: 3B River Valley Road, Unit #01-18, Clarke Quay
Tel: (+65) 9862 6002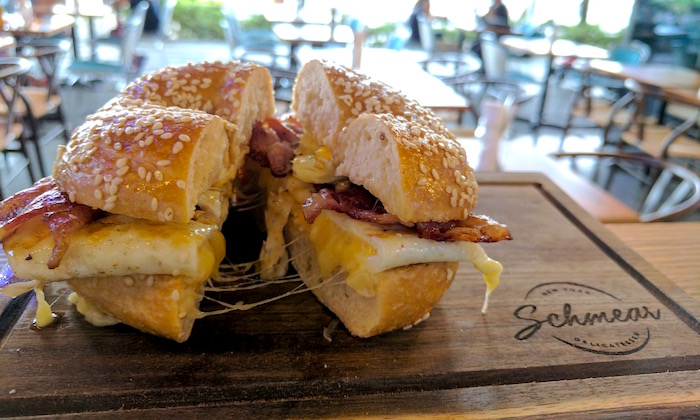 Schmear brings breakfast bagels to Singapore, New York Deli-style. Schmear is a cafe at Quayside Isle, Sentosa Cove with alfresco seating popular with families and dog owners. It would be hard to find a bagel shop with a better outlook. The view takes in the sea and the moored uber yachts. Bagels are house-made and hand-rolled by the owner daily.
Address: #01-03, 31 Ocean Way, Singapore 098373
Tel: (+65)  6334 3832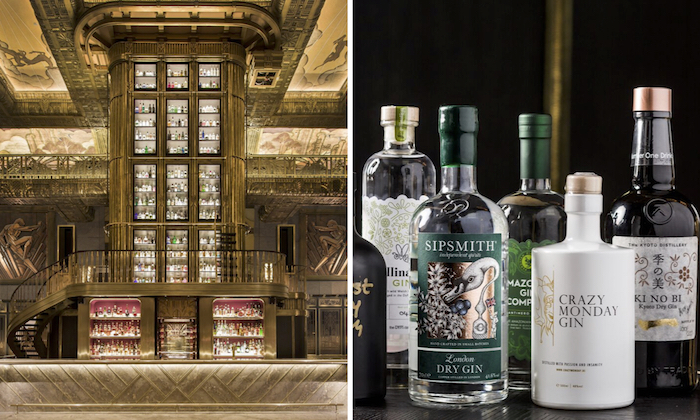 Atlas has taken over the ground floor lobby of the unique Parkview – that immense building near Arab quarter that is more commonly known as the Gotham Building. Gone are the wine angels, replaced instead by an imposing 15 metre tower holding over 1,000 bottles of Gin from every corner of the world, which takes pride of place behind one of the two gold gilded bars that mark each side of the 690-metre long lobby. If you have only marvelled at this building from afar, now's the time to venture in and order yourself a G&T, or even a high tea when they start offering this next month. The space – styled after Art Deco Europe – is beautiful in its opulence and grandeur with immense soaring high ceilings and an abundance of bronze and gold, all adding to the Gatsby feel.
Address: Parkview Square 600 North Bridge Road Singapore, 188778
Tel: (+65) 6396 4466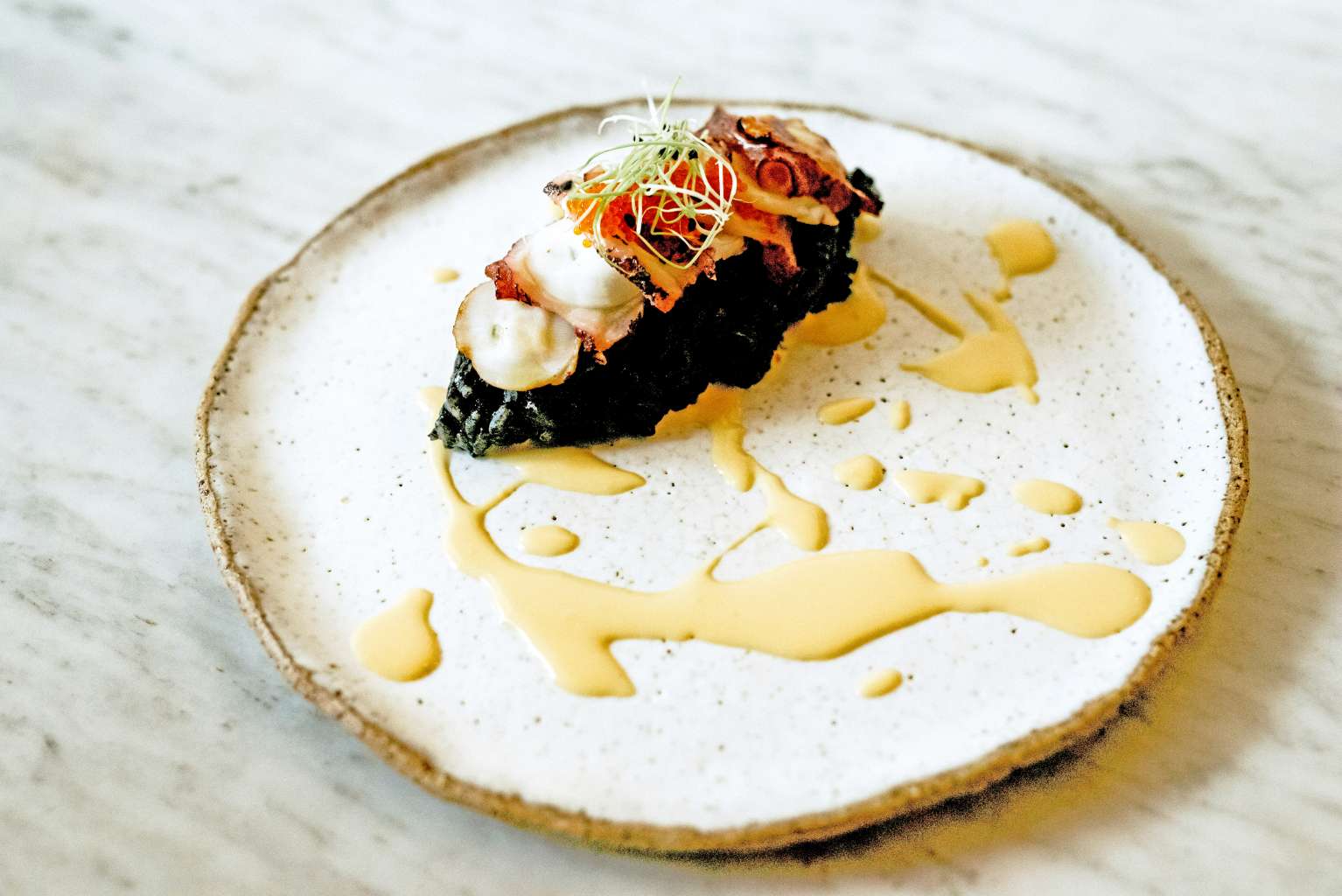 Morsels has moved to Dempsey and Chef Petrina has taken the opportunity to add some fresh new dishes to the menu. The space is behind Tawandang Microbrewery, a cute little room decorated with close knit furniture of wooden tables and two counters, including a chef's table overlooking the open kitchen. As Morsels is now open for lunch (unlike at its previous location), expect affordable sets as part of the Lunch Noodle Bar, which changes daily. And on Tuesdays they have free corkage. Need we say more?
Address: #01-04, 25 Dempsey Road, Singapore 249670
Tel: (+65) 6266 3822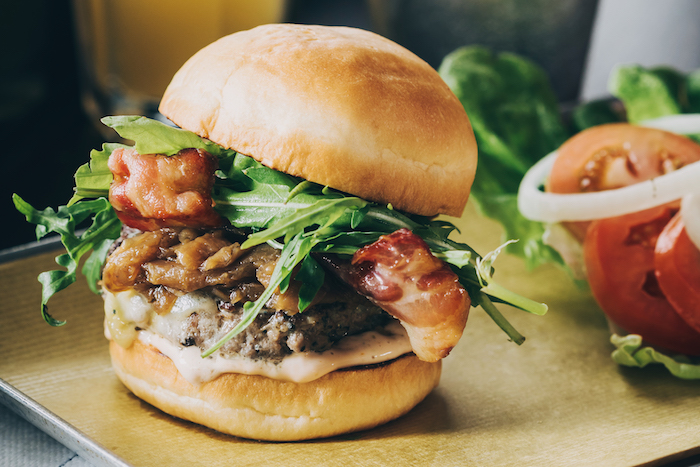 25 Degrees (named, it is said, after the temperature difference between a raw and well-done hamburger) takes up the odd shaped narrow corner space of Hotel G next to the much raved about Ginett next door. 25 Degrees Burger Bar has branches in Los Angeles, Chicago, Bangkok and soon Macau. There are five burgers in all at but you can craft your own burger too, plus hot dogs, salads and syrupy milkshakes galore.
Address: Hotel G, 200 Middle Road, Singapore 188980
Tel: (+65) 6809 7990
One thing we love more than food? You guessed it. 
Read the original article on Sassy Mama Singapore.