The verdant Sri Lanka is touted as one of the most unspoilt destinations in the world. But, things are changing quickly with the development of new hotels and roads. Search for authentic Lanka around Galle and you'll stumble upon classic villas by the beach, designed for guests to reconnect with nature. In the hands of renowned architect C. Anjalendran, Villa Saffron Hikkaduwa was born just that, and more.
Read also: Galle Travel Guide: Sri Lanka's Hipster Destination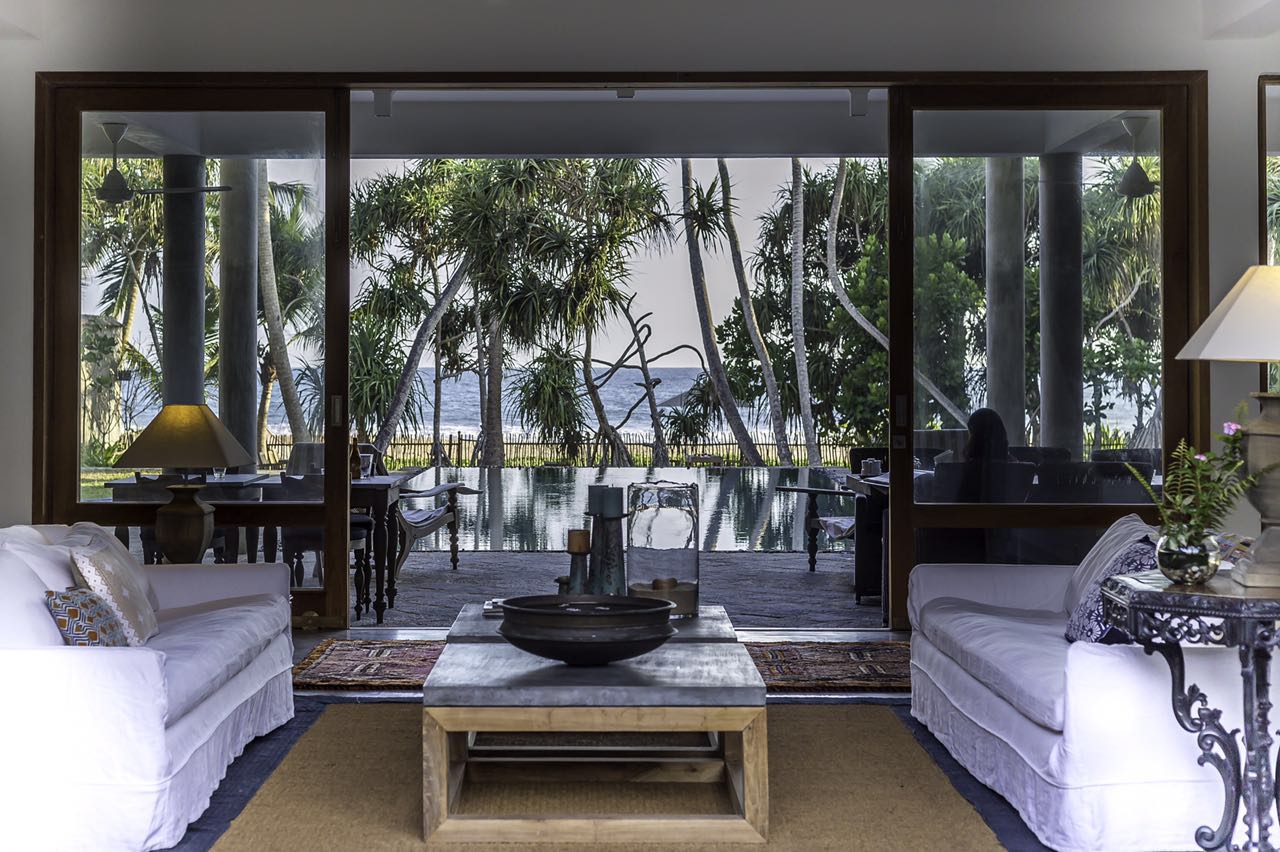 The coastal town of Southern Hikkaduwa boasts rural charm and a glistening stretch of sea and sand. What's more, its close to the Marine Park and coral sanctuary, as well as the Moonstone Mines and Galle Fort. The quiet beach by the villa is perfect for lazy days, and just nearby are more beaches where you can snorkel and see sea turtles!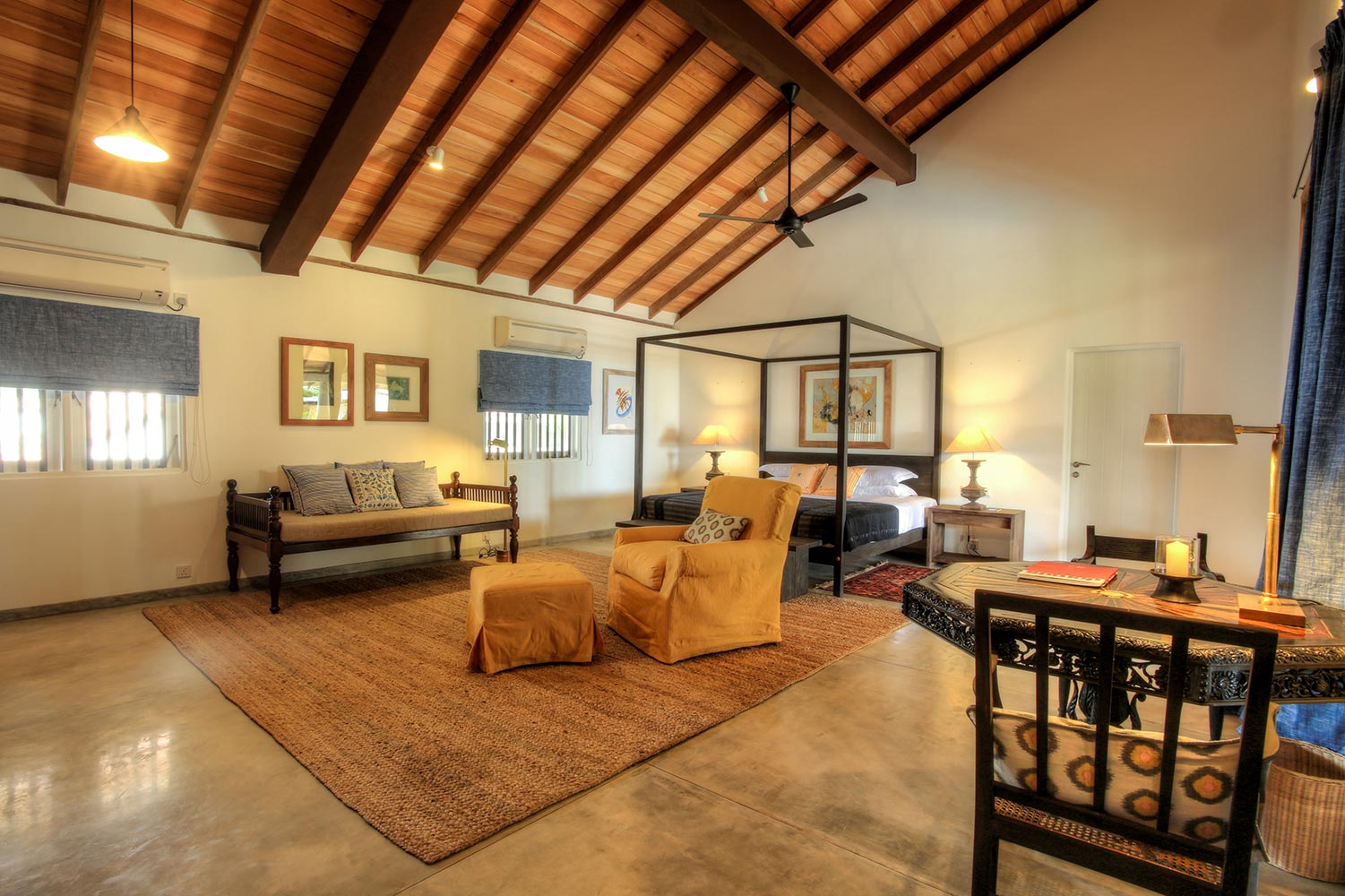 Villa Saffron Hikkaduwa is a 5-bedroom home that can be booked by room or entirely. We stayed in a spacious suite on the first floor; featuring a huge outdoor bathroom and a private courtyard.
You can tell just by looking at it (or staying, which is incomparably better) that a lot of time and good taste was put into decorating the residence. And that's just the backstory.  Owners Evangeline and Milinda teamed combining "old world charm with contemporary wooden furniture". The villa is speckled with their own personal art and furniture, lovingly collected over the years.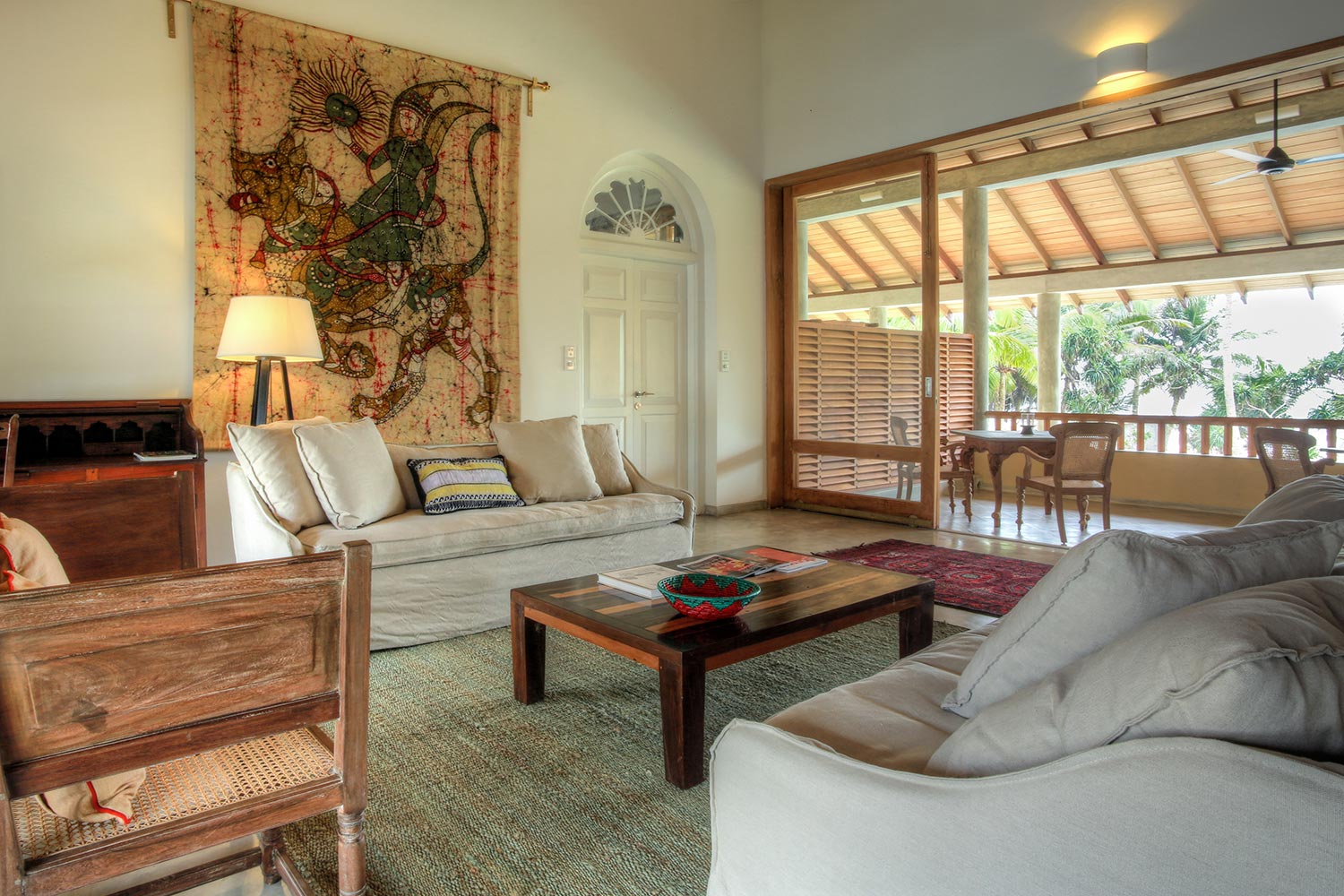 Art aside, we agreed that this was a villa with a purpose: to serve guests the best Sri Lankan cuisine. Breakfast was prepared by the villa's chef each morning, and rightfully so, Villa Saffron's team prides themselves on the food, the amazing seafood spreads in particular. The villa manager, Yohan, explained that while most restaurants around have modified Sri Lankan curries for tourists, the villa sticks to tradition. If you've come for nothing more than authenticity, you'll find it in the food.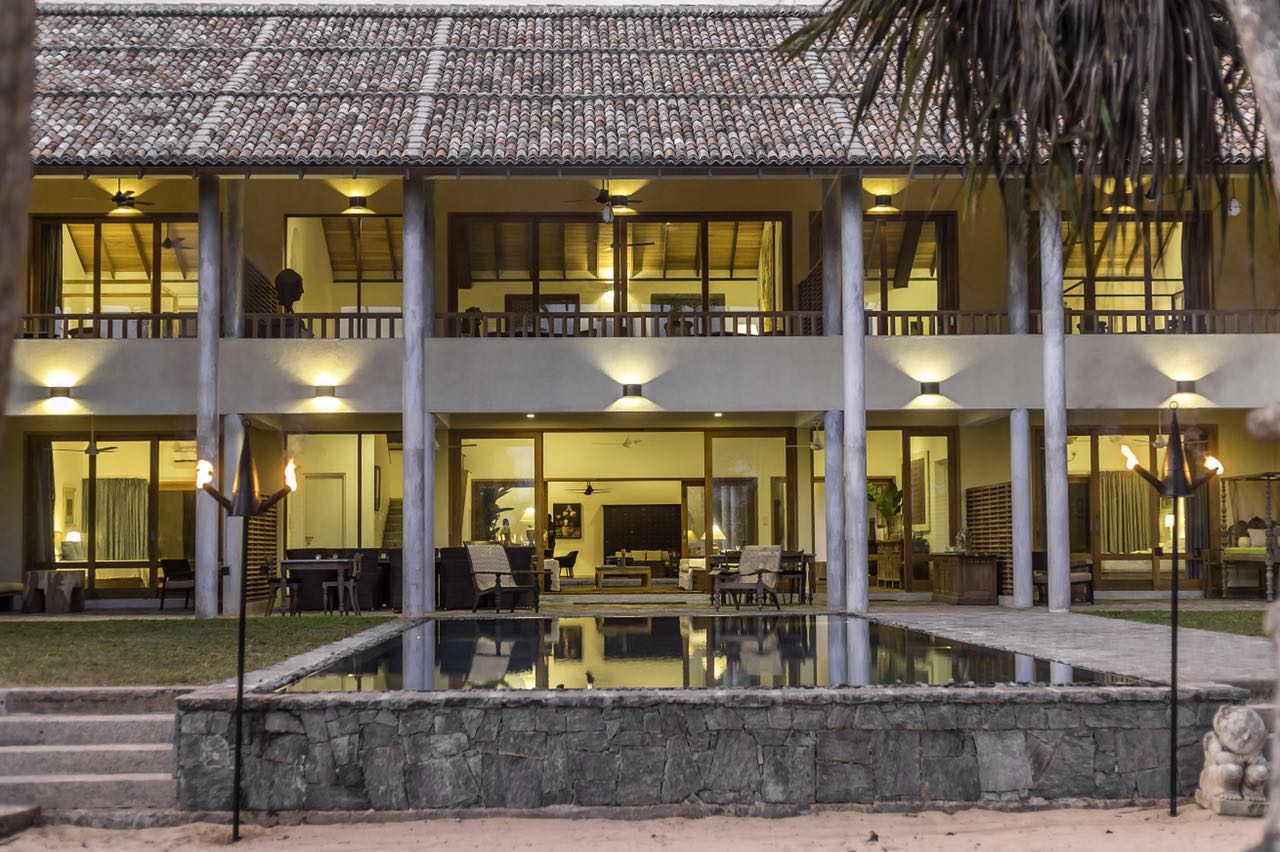 The Luxe Nomad benefits: Stay 3 nights or more and receive a scenic boat trip down Madu Gangga river to visit the Kothduwa Temple. A mouthwatering picnic basket will also be provided.
Rating: 5/5
Most memorable: The sumptuous Sri Lanka cuisine by our private chef
Perfect for: A serene weekend away for couples