If it's a little culture you're after, you might want to be in Hong Kong come the end of this month. Seeing the metropolis inundated with artists, collectors, celebrities and gallerinas, the tail-end of March sees the overlap of the 10th annual Asia Contemporary Art Show (March 18 – 20), the free Art Gallery Night (March 20th), edgy Art Central Hong Kong (March 20 – 25), Art Basel Hong Kong (March 23 – 25), the HKwalls Street Art Festival (March 18th – 26th), and the Harbour Art Fair (March 24th – 26th)…phew. While that may all seem a bit overwhelming, we've narrowed it down to some not-to-be-missed Art Basel highlights. Time to get your art on.
#1 Cheng Ran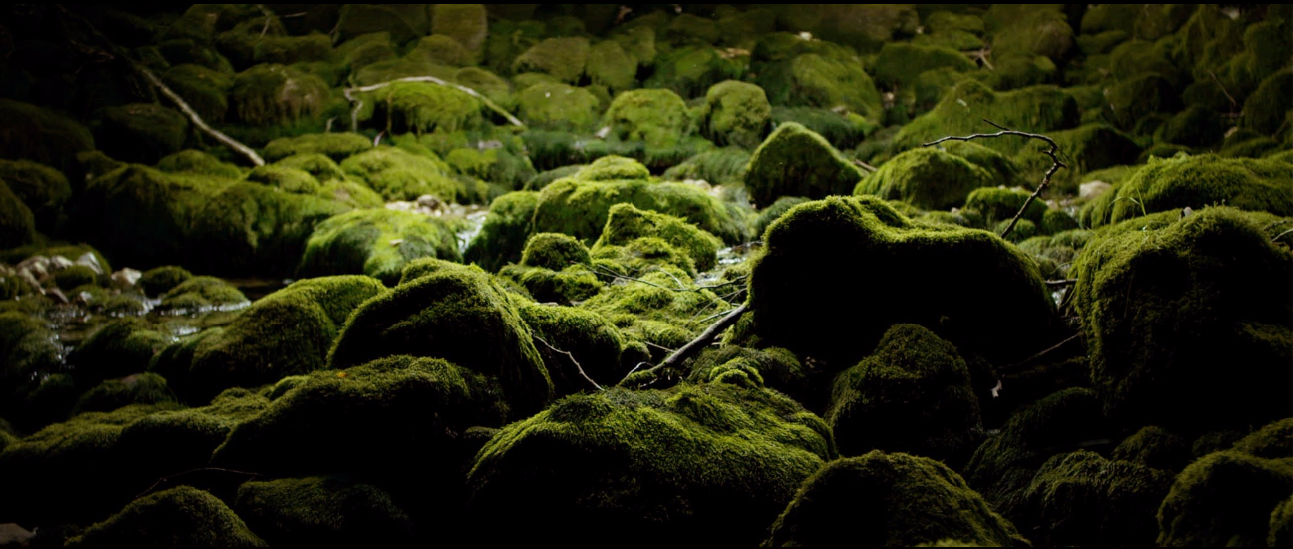 Where: Collectors Lounge
What: Born in inner Mongolia in 1982, Ran was the inaugural artist selected to be given a residency at the New Museum in New York allowing for emerging Chinese artists to gain exposure in the US. As part of his show Diary of a Madman, "Circadian Rhythm" was but one of a series of video installations that captures Ran's personal contemplation about real happenings with mythical and fictional elements. For "Circadian Rhythm" viewers are taken on an immersive journey to the landscape of Audemars Piguet's home in the Jura Mountains of France.
#2 Pio Abad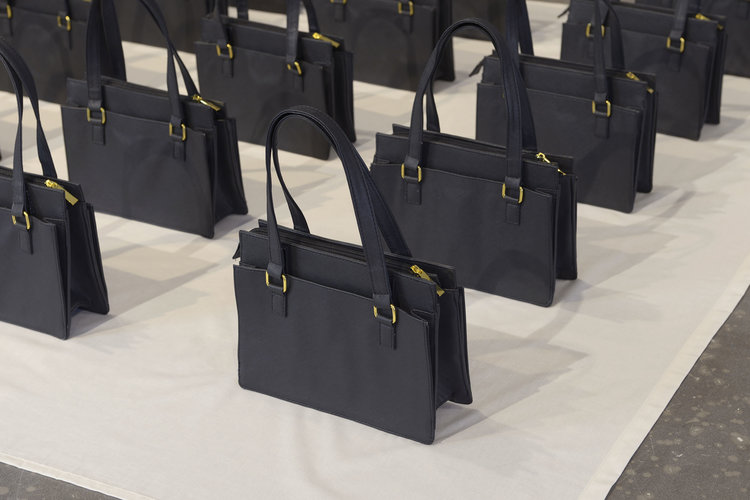 Where: Encounters
What: Not A Shield, but a Weapon is an installation of 100 knock-off handbags modelled after Margaret Thatcher's black leather Asprey, which was auctioned off in 2011 for £25,000. Produced in Marikina in the Philippines, the city was once a thriving leather manufacturing centre but suffered from the easing of trade restrictions in the early 90's and has been in decline ever since. A poignant commentary on luxury, geo-politics, fashion and local economy, showcasing this piece in a city famous for its excess and black economy couldn't be more relevant.
#3 CJ Henry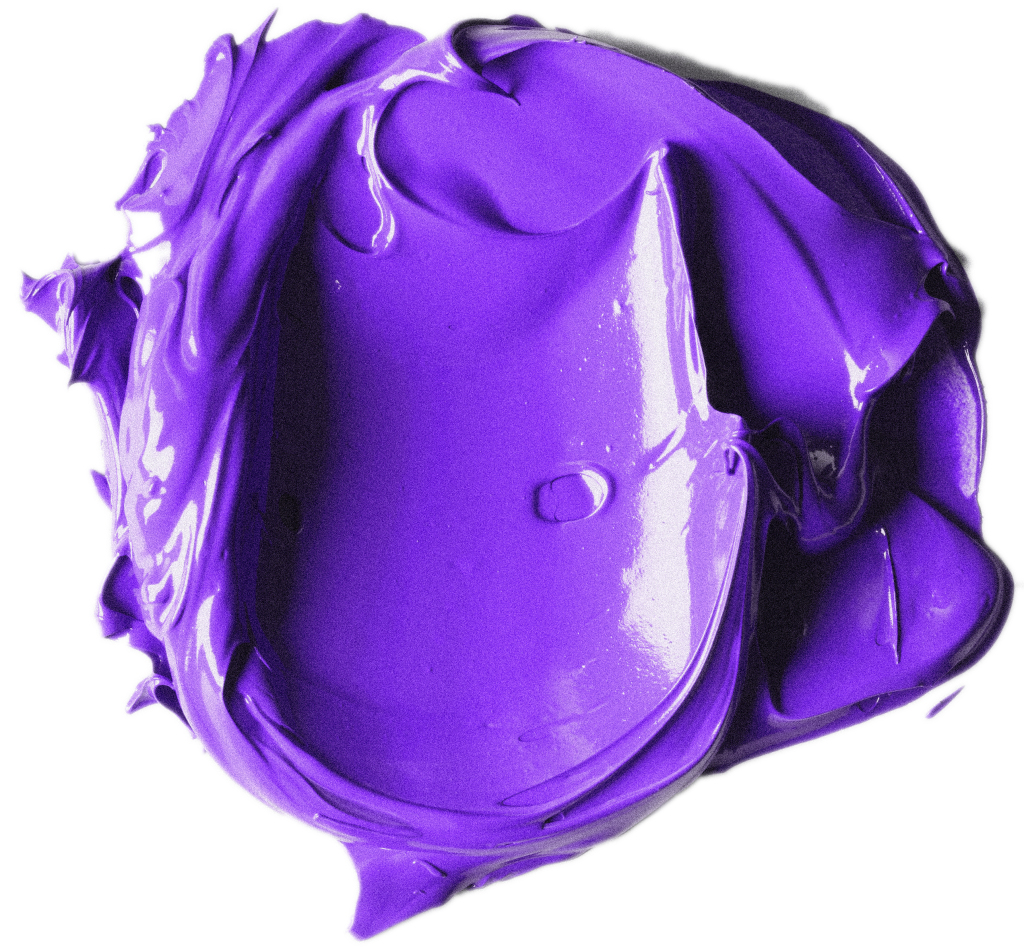 Where: The Fringe Club
What: Opening March 21st, Christian Louboutin has paired up (yet again) with an artist for Art Basel Hong Kong. This year however, the familiar red-soled brand has joined forces with an unlikely collaborator — Instagram star CJ Henry. Known for her immaculately detailed photo-realistic drawings in black and white, at the Fringe Club Henry will debut her first-ever exhibition in colour. The playful paint splotch drawings (yup they're drawings) can take up to a month for her to complete, and one can only hope, opens up a whole new chapter to her gorgeous exploration of the pop-art rainbow.
#4 Rasheed Araeen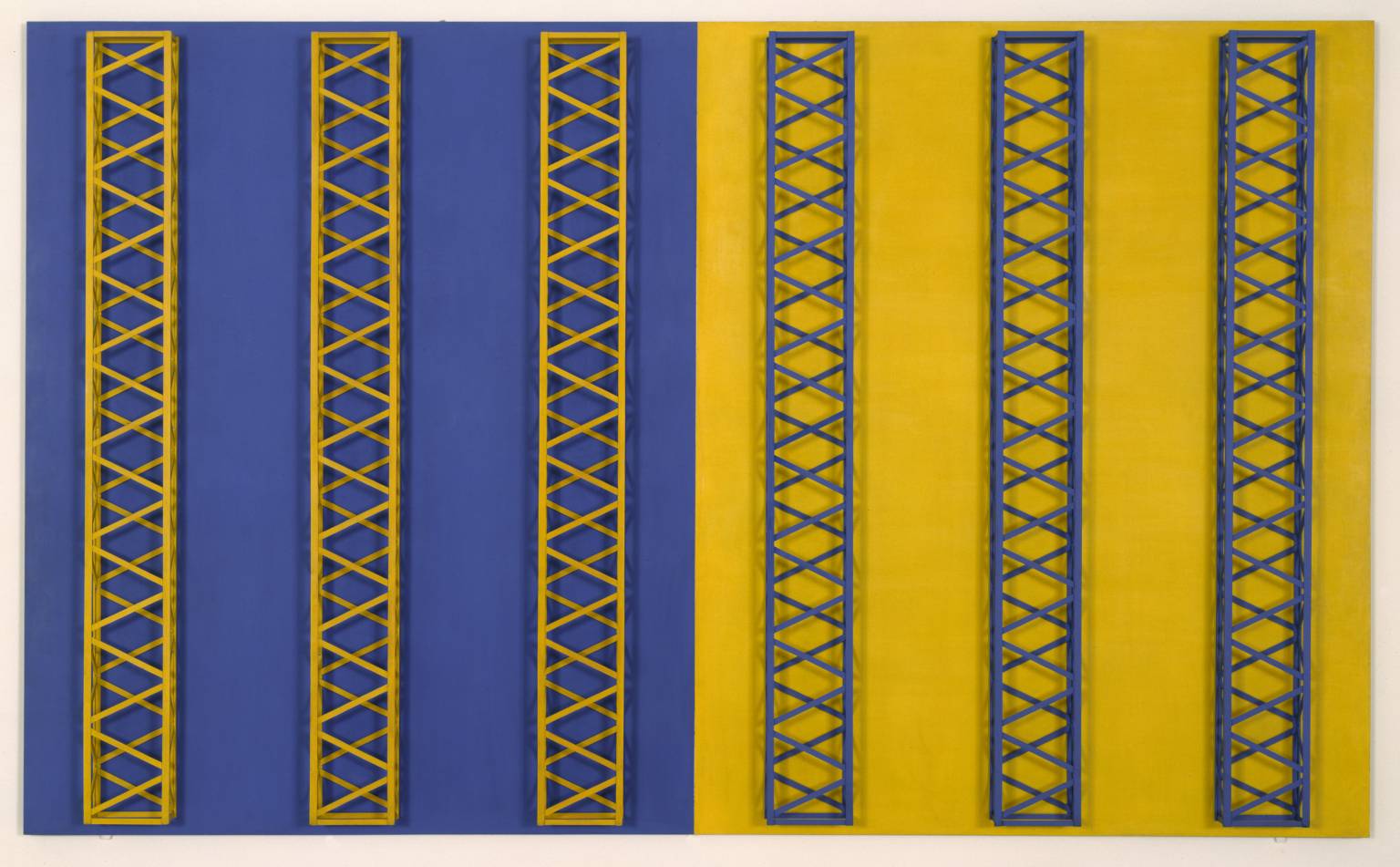 Where: Encounters
What: We're pretty impressed with curator Alexie Glass-Kantor's selection for the Encounters section this year, and recommend you don't miss any of her picks. Raheed Araeen however, remains another standout as one of the big daddy's of geometric sculptural form. The London-based, Pakistani-born artist is self-taught and a master of the colourfully minimal. If you're a fashionable geometry nerd you'll love Araeen.
#5 Kingsley Ng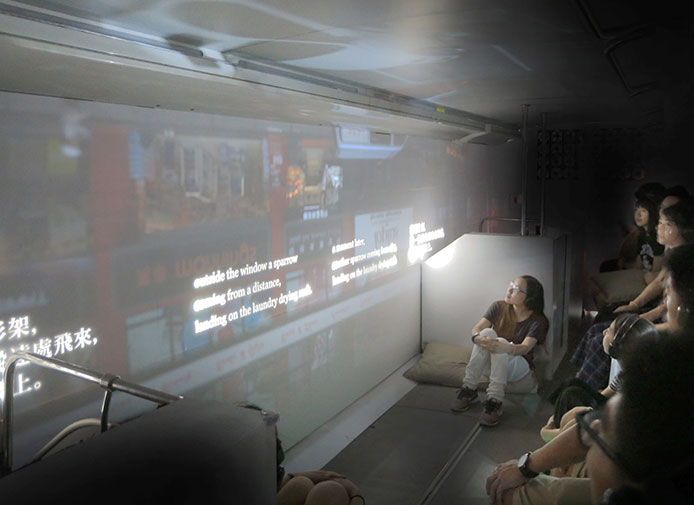 Where: Trams will run daily between Causeway Bay and Western Market, Sheung Wan.
What: Two Hong Kong trams will be transformed into a moving camera obscura for Hong Kong artist Kingsley Ng's 'Twenty-Five Minutes Older'. Capturing images of passing street life, projections will be beamed inside the trams accompanied by spoken extracts from Liu Yichang's popular stream-of-consciousness novella 'Tête-bêche.' We can't think of a more artsy (or romantic) way to ride around the island.
Hope you've got a comfy bed!