Soneva Jani opened to much fanfare in November 2016, and proceeded to top all the best resort and hotel Hot Lists in 2017.  Our review will show you that as far as Maldives attractions go, it's completely worth the hype.
Read also: 7 Unforgettable Things to Do in the Maldives
Getting There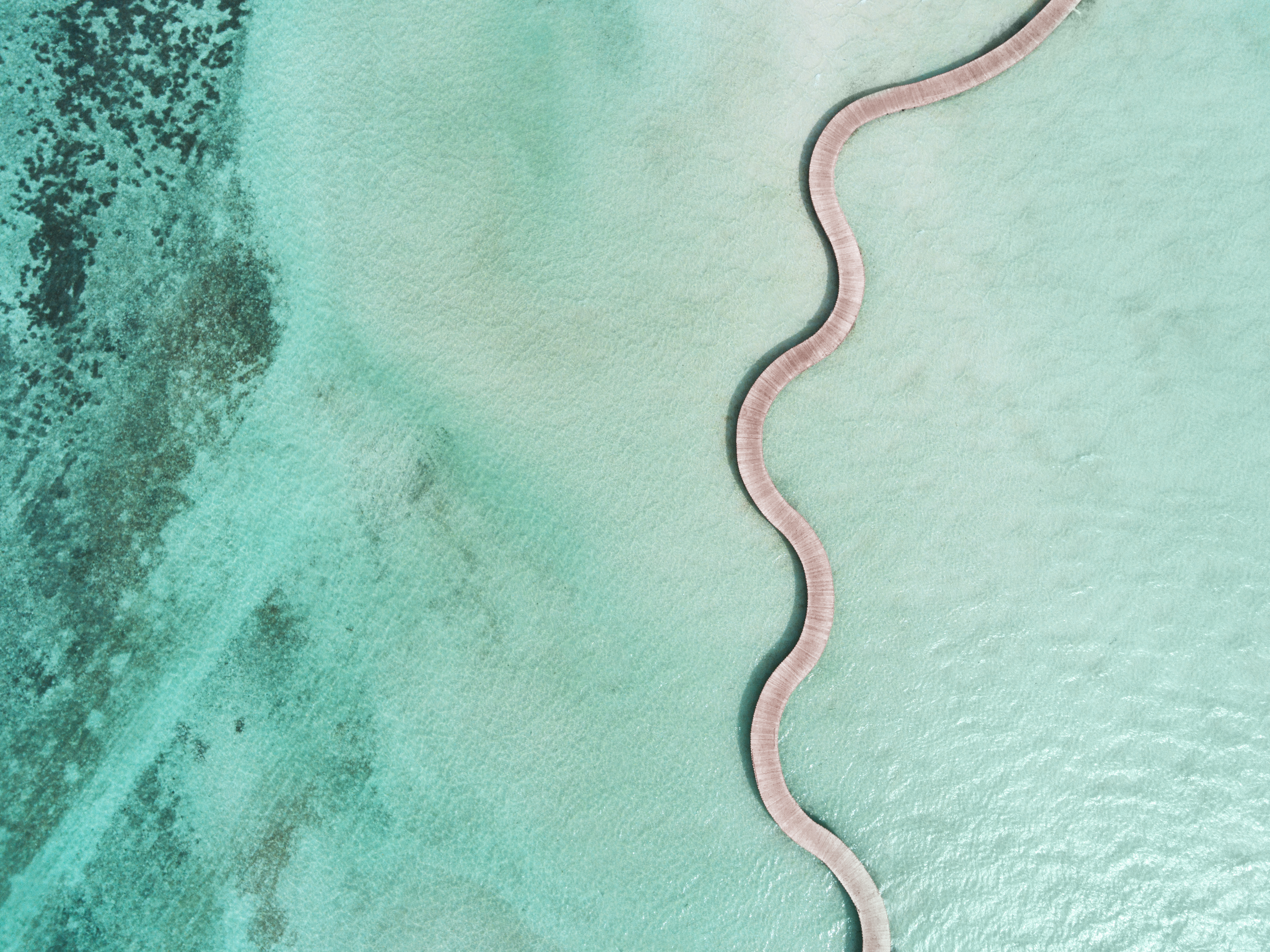 From Male, it's a scenic 40-min seaplane ride north to the 5.6km long private Medhufaru lagoon in Noonu Atoll, where a speedboat will be on standby to transfer you to the luxury island resort.
And wow what a sight it is. The arrival area and boardwalk (made of sustainably- sourced wood) glow almost golden against the clear aquamarine sea, with the walkway wending towards the 24 water villas and The Gathering, which houses the boutique, restaurants, spa, Children's Den and So Starstruck, the Observatory.
Soneva Jani 1-Bedroom Water Retreat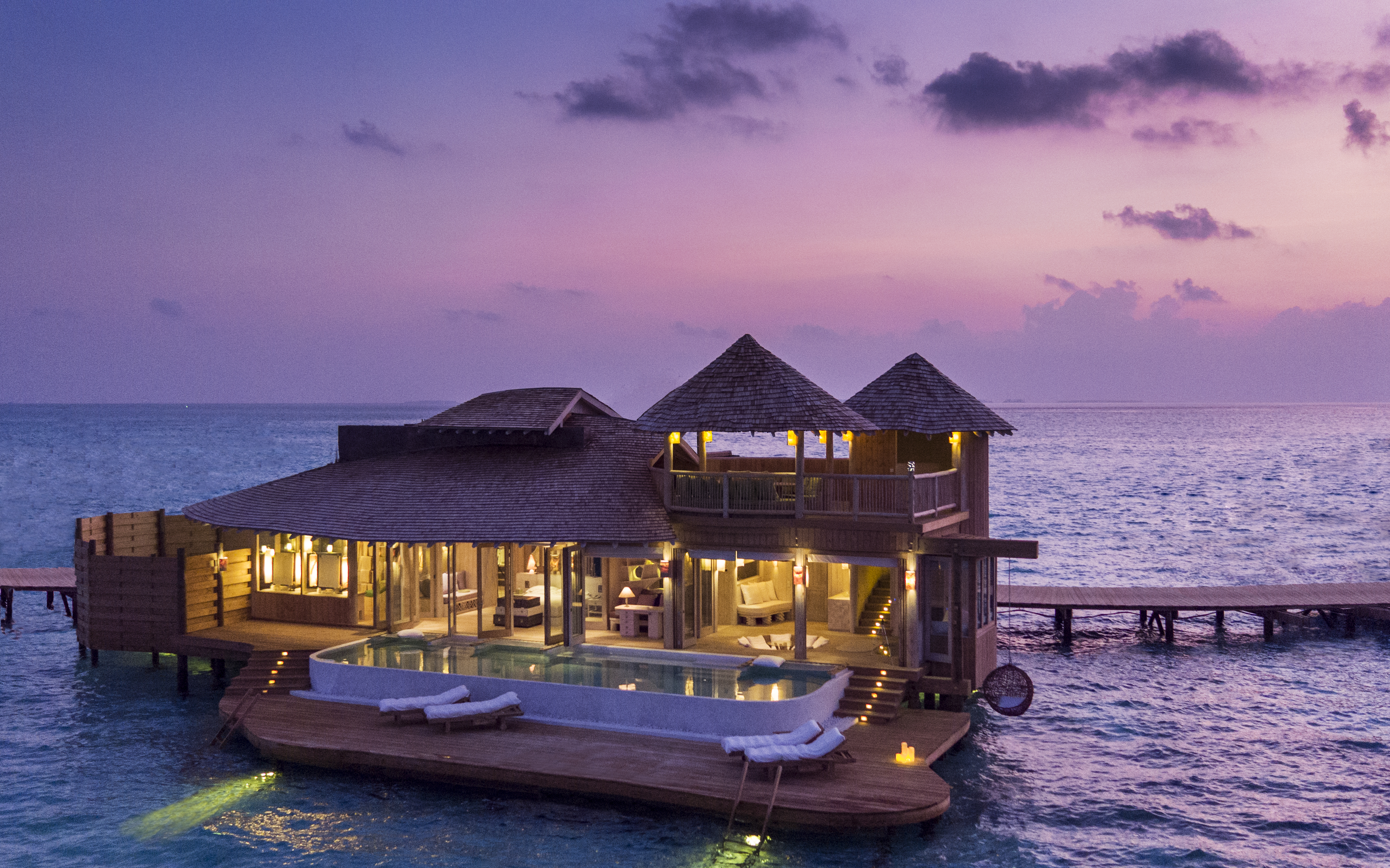 We are introduced to our Mr Friday, Adoo, who takes us to our villa for check-in. These villas are a whopping 411sqm, bigger than most apartments in Hong Kong, London and New York!
Outside, there is a wide deck which wraps around our 13m long pool, and a ladder leads down into the lagoon.
Inside, the space is divided into three, the lounge/dining area with a study and small kitchenette; the spacious bedroom with its king-bed and retractable roof for stargazing in bed; and the bath and dressing area, which has 'his n hers' vanities, a indoor and outdoor shower, and a outdoor bath and a private area that even allows you to step down into the sea, right from your bathroom.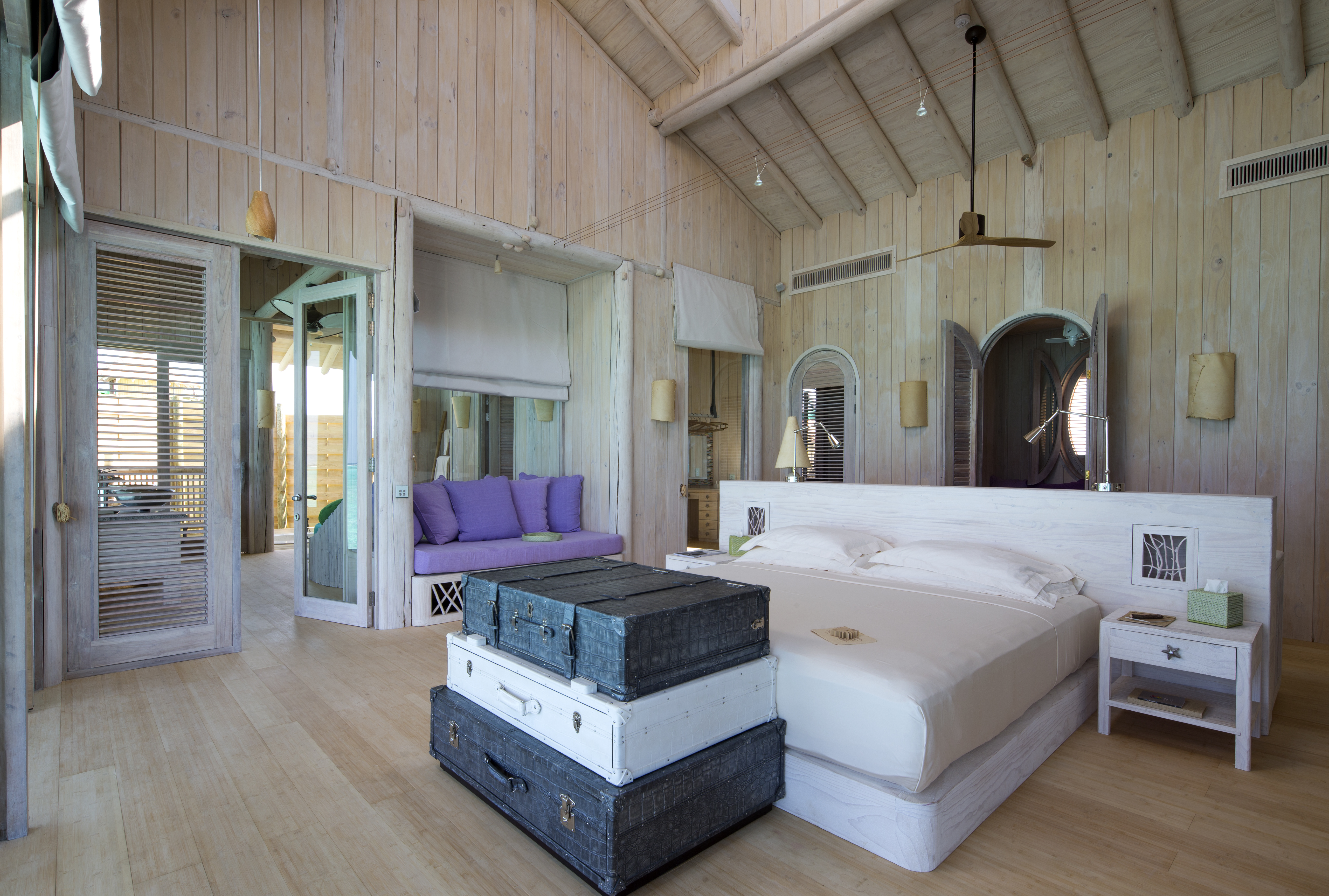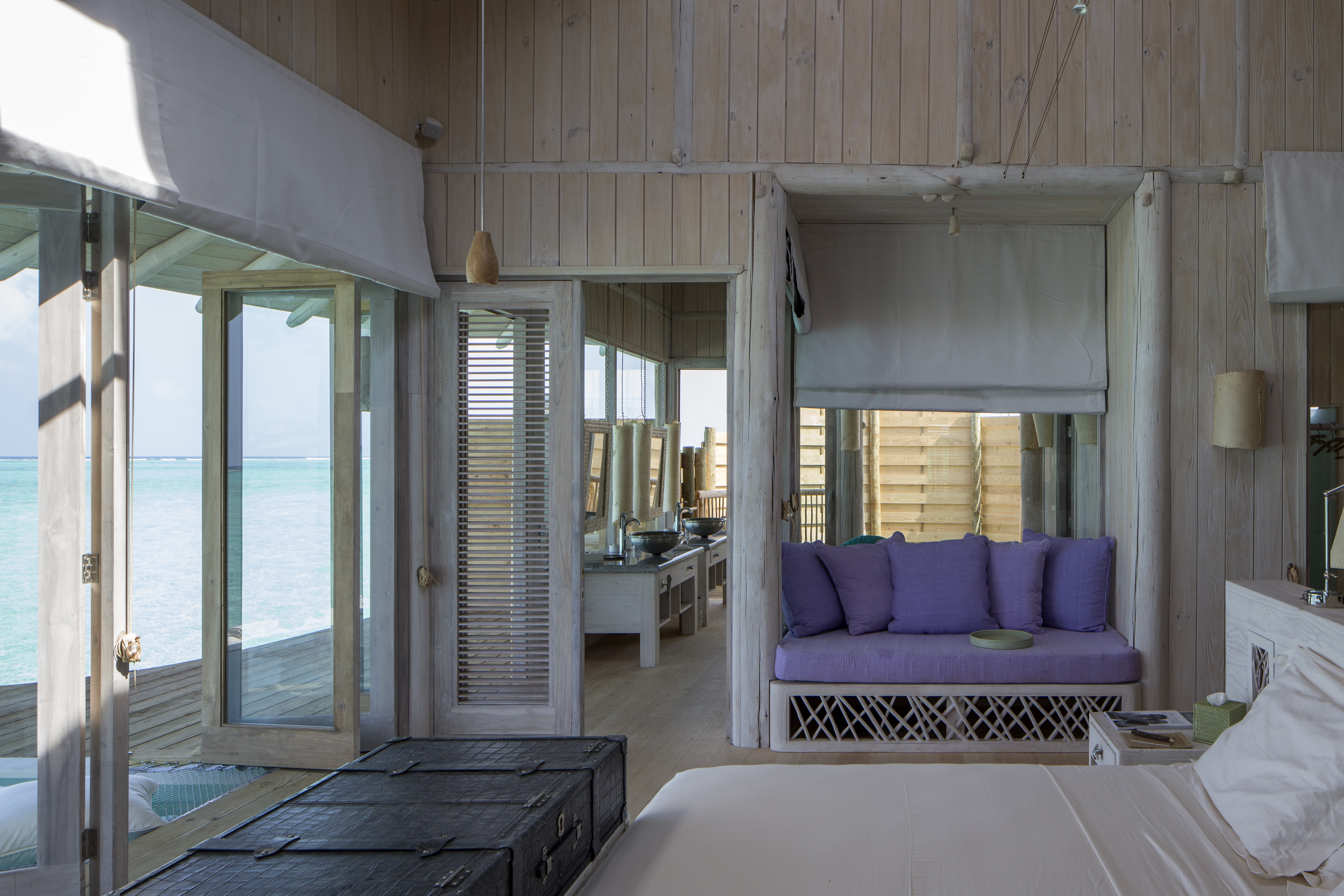 The interior is a blend of rustic, yet minimalist Scandinavian, whitewashed and earthy tones which welcome and relax. The fittings and finishings are luxe, and each room is equipped with an espresso machine, a private wine selection and a TV and sound system with an extensive library of content.
And there's more. Make your way upstairs and there is an outdoor dining sala, and best of all, your very own waterslide – leading straight into the serene waters of Medhufaru lagoon.
Activities at Soneva Jani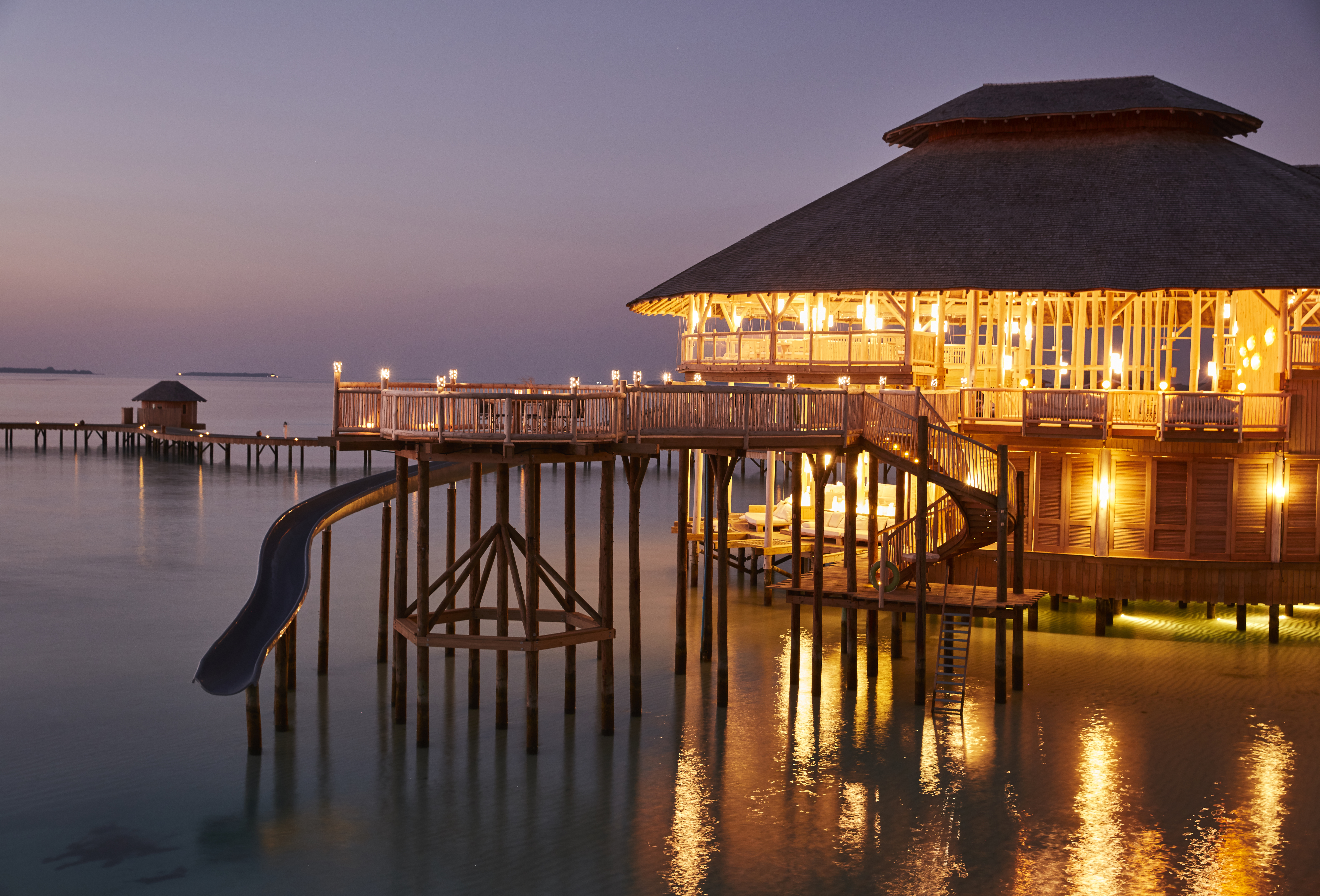 We settled in, spending our days in the pool with some chilled rose, ordering lunch to be enjoyed alfresco upstairs while we took in the mesmerising view. The slide is an amazing highlight – the sheer luxury of being able to whoosh straight into the sea on your private slide is unrivalled.
When more relaxation was required, we headed to the spa, it never disappointed.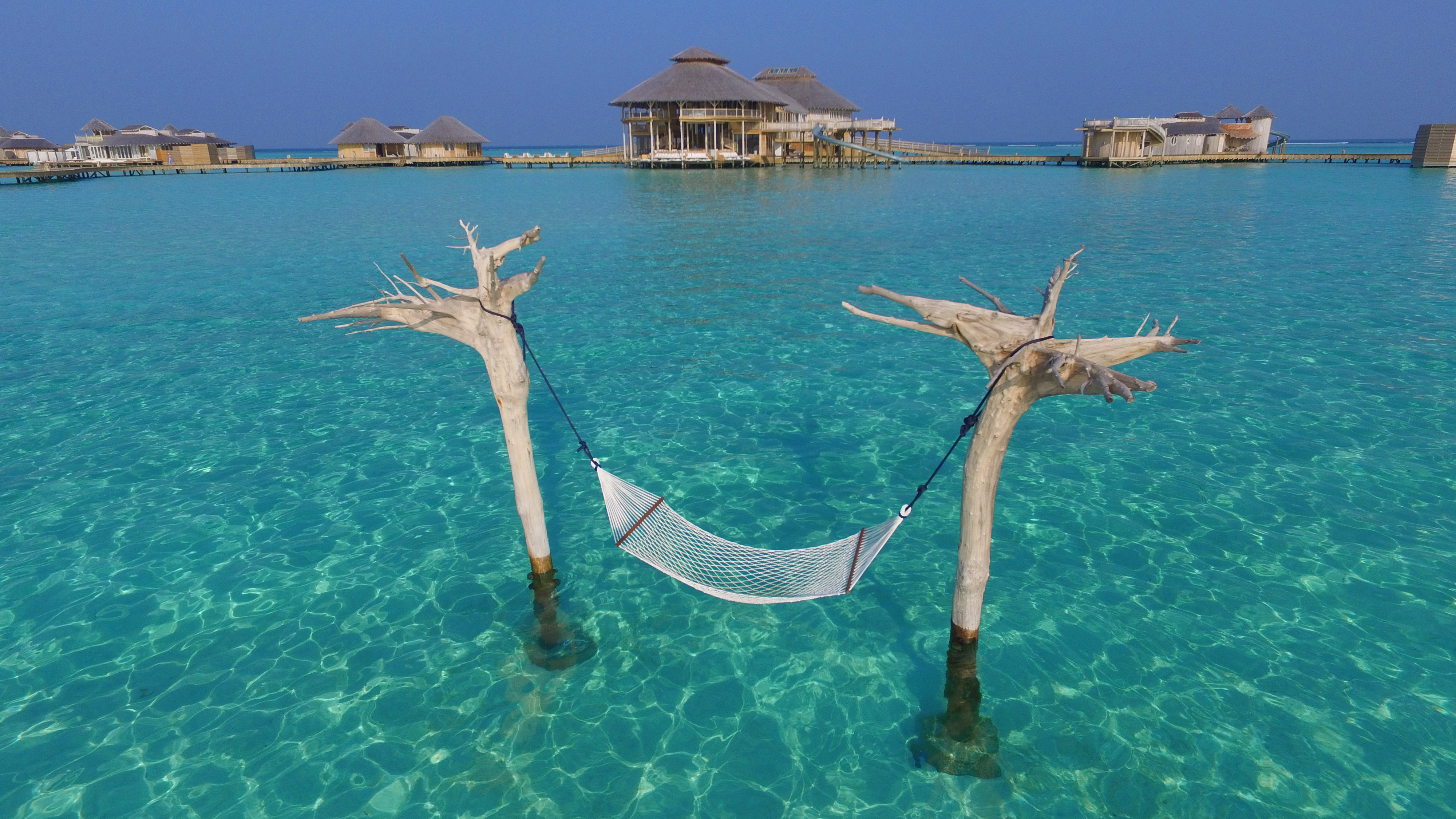 On more 'active' days, we took our bicycles and explored the main island, first heading to it's magnificent, deserted beaches, coming back through the lush gardens, then finishing at the Water Sports centre to cool down on kayaks and Stand Up Paddle Boards.
We also took to the sea, snorkelling in pristine waters, amazed by the sheer variety of marine life. One day the dive centre rescued a sea turtle tangled in a net, and we witnessed its terrible injuries before it was sent out to a doctor to help mend its limbs.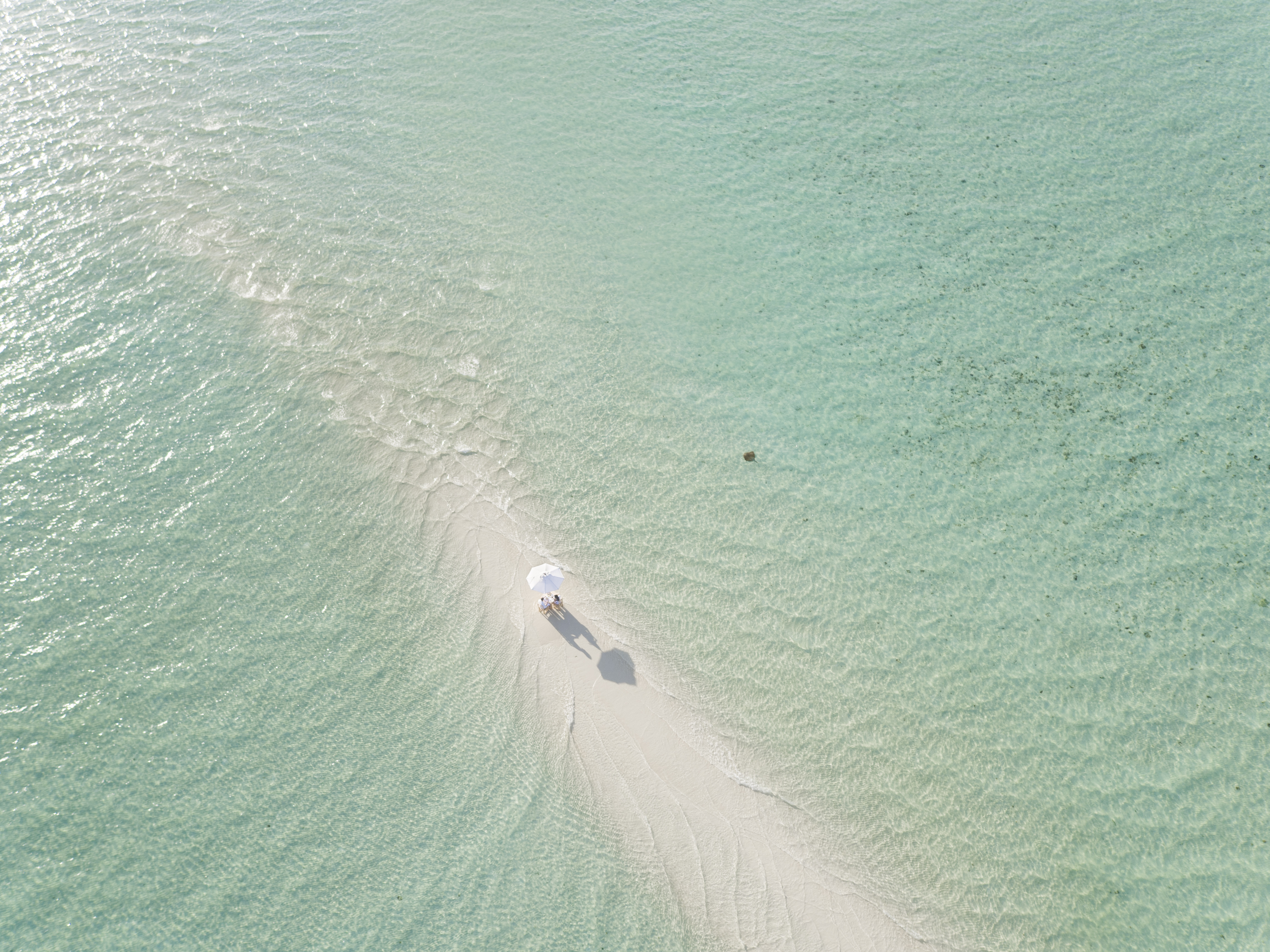 Evenings were spent wandering the boardwalk, spotting baby sharks and rays. One evening we attended the weekly management cocktails, on a sandbank, at sunset. The location was idyllic and the team warm and welcoming.
We indulged in early dinners at So Fresh at The Gathering, taking advantage of So Cool-  the complimentary deli, chocolate and gelato (over 50 flavours!) room, which the Soneva brand is known for.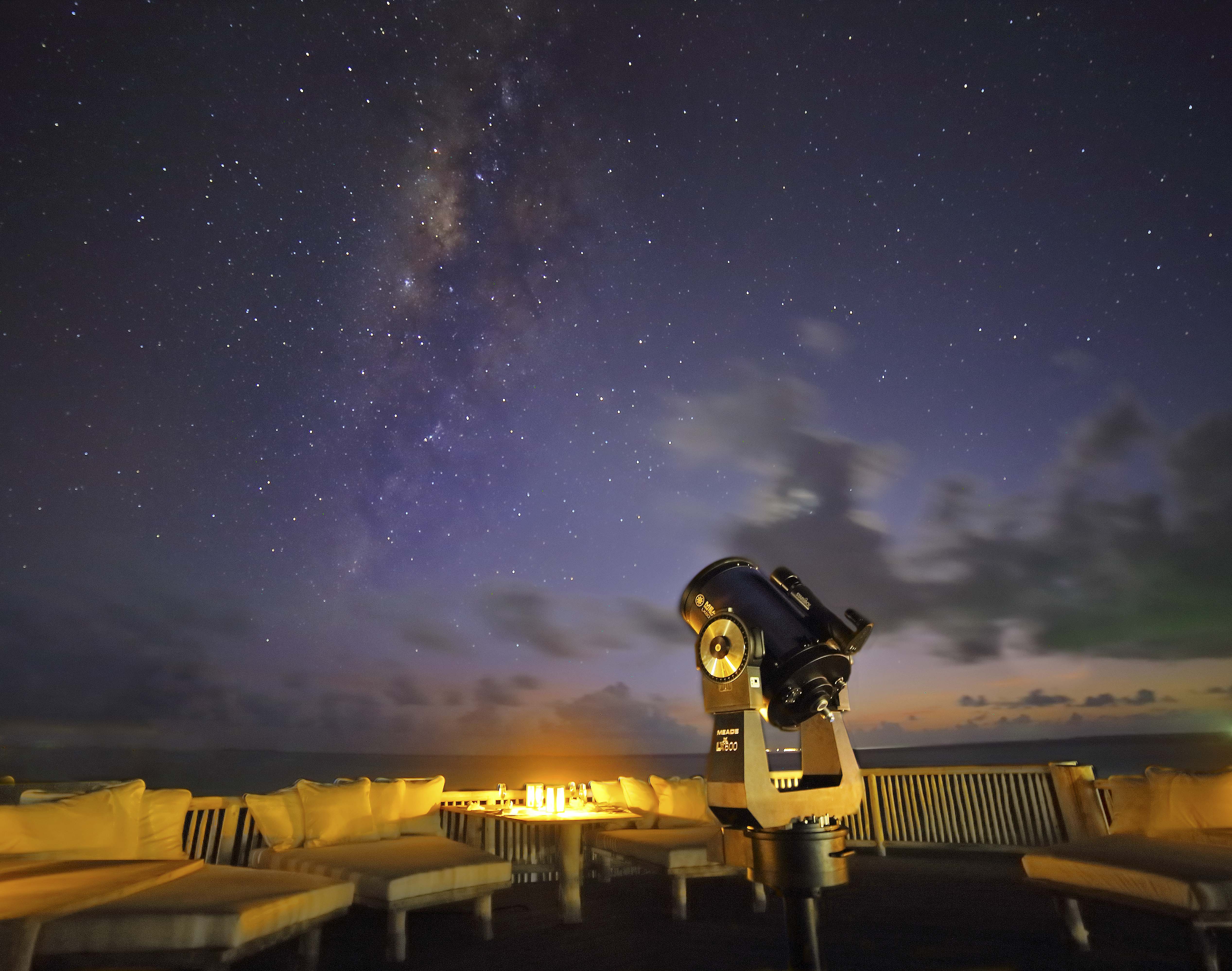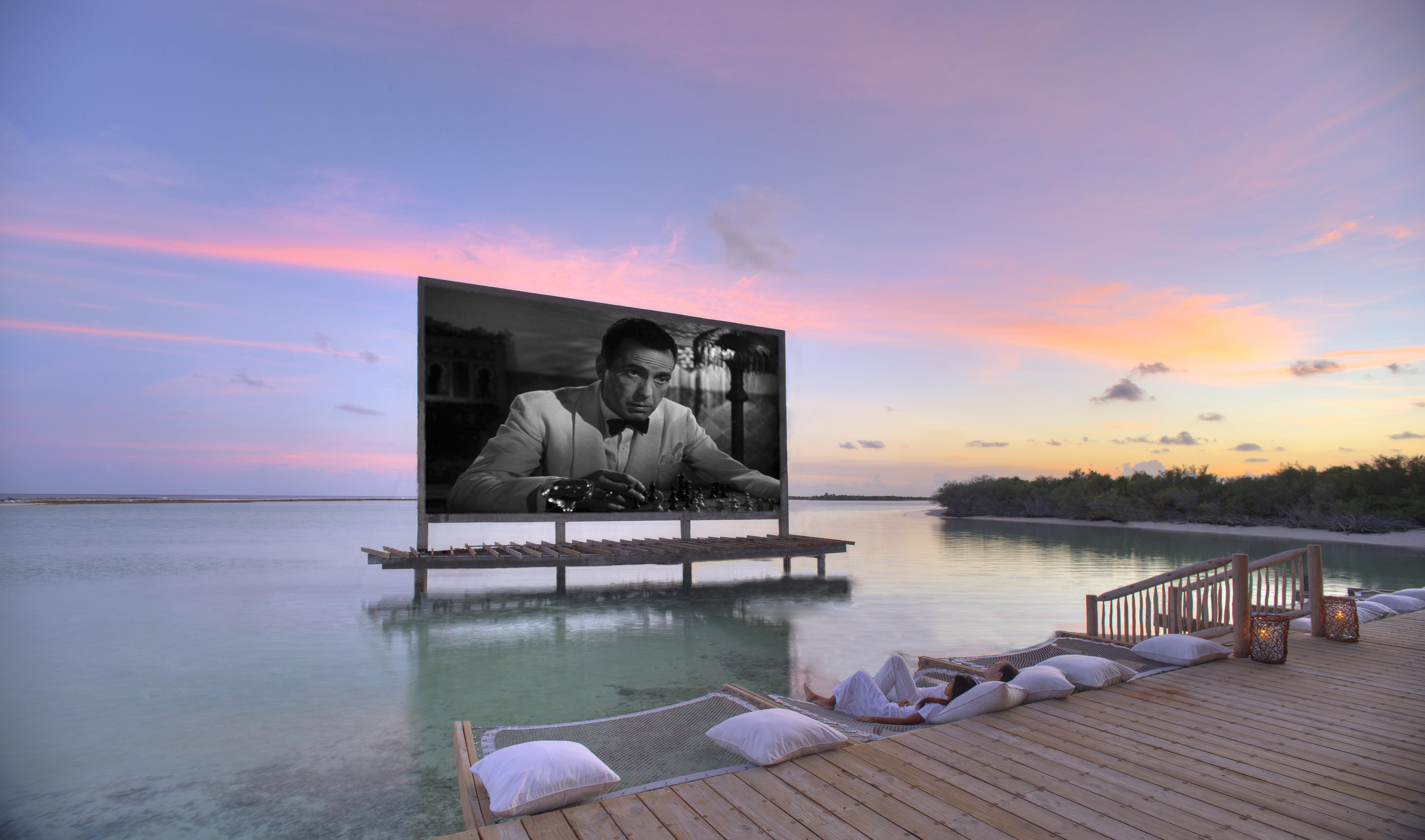 After dinner, a buggy would take us back to the main island, to Soneva Jani's Cinema Paradiso, the world's first silent, overwater cinema – so as not to disturb the nesting birds nearby. There, with our  Bluetooth headsets on, we'd settle back into the hammocks, dip into gourmet popcorn, sip champagne, and watch the movie, trying not to be too blown away by the amazing experience while dreading ever having to leave the stunning sanctuary of Soneva Jani.
So Sustainable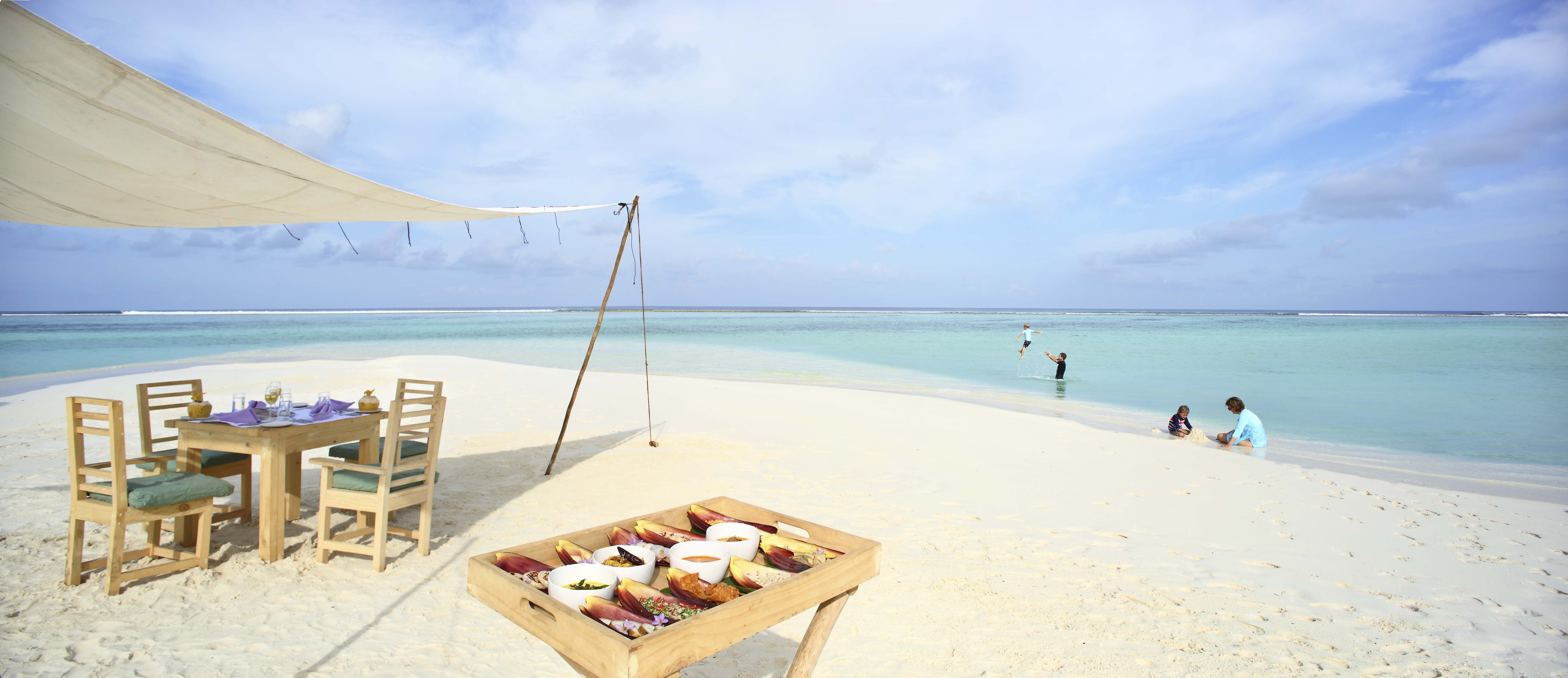 In keeping with the Soneva Group's ethos of Intelligent Luxury, Soneva Jani's eco-credentials include a solar power, a recycling program, organic vegetables grown onsite, own waste-water treatment, seawater with UV filtration used in the swimming pools and recycled glassware. The water retreats were built on the sandy floor of the lagoon to eliminate any reef damage.
So, a luxury private island retreat that not only looks good and feels good but also does good? This is luxe, barefoot and eco-friendly chic at its peak.