There are three types of Niseko trips:
The first is the tentative, exploratory one. You stay in the heart of Hirafu, learn the lay of the land, ski culture, food culture. You fall in love.
The second you take with friends — challenge each other on the slopes, meet up apres ski, huddle over hot pot.
And the third is where you take your family. This trip you want to relax, less exploring, more activities with the kids concentrated at one location, more convenience.
And that is when we stayed at Kasara Niseko Village. Here's what we loved about it.
Read also: 7 great bars & restaurants for date night in Niseko
Location: Niseko Village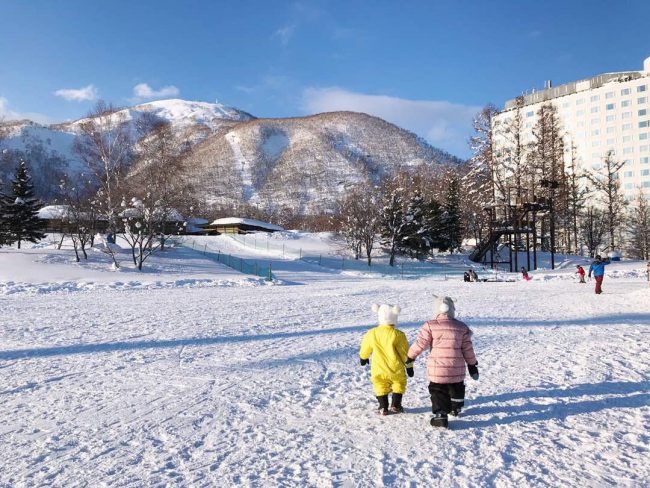 Quick lesson, Niseko United is the collective name given to the four ski resorts on Mount Niseko Annupuri: Those resorts being Annupuri, Niseko Village, Hirafu (the most populated) and Hanazono.
Within Niseko Village, there are only two hotels, a full-fledged ski school and day care, 'The Village' – with restaurants and boutiques, and a whole side of mountain that you won't have to contend with the rest of Asia for …imagine that bliss.
And should one need to venture to any of the Michelin-recognised eateries in Hirafu or Annupuri, they are but a 10-min drive away.
Accommodation
[metaslider id=42937]
Our party of two couples and two kids were spoiled for space at Kasara, which comprises eight three-bedroom townhouses opening up to views of Mount Yotei towards the right, and Mount Niseko Annupuri on the left.
Each plush, 250 sqm abode sleeps 6- 8, with two king bedrooms, one twin and a dining/tatami room that can be converted into a sleeping space.  A fully-equipped kitchen and ski storage plus drying area rounds up the townhouse.
Extras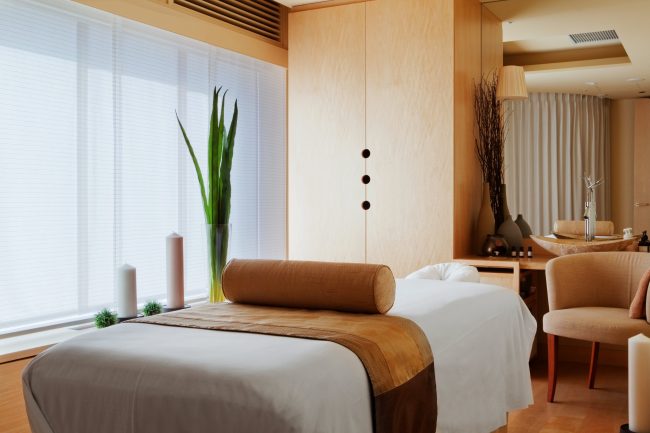 In-house chef? No problem. Spa? You got it. Grocery pre-stocking before arrival? Just say what. (Our kids loved ikura on scrambled eggs for breakfast).
Not only that, every stay includes a complimentary Niseko Village mountain orientation (for advanced skiers) – our guide met us at the door and took us on an exhilarating run through deep, fresh powder on our first ski day.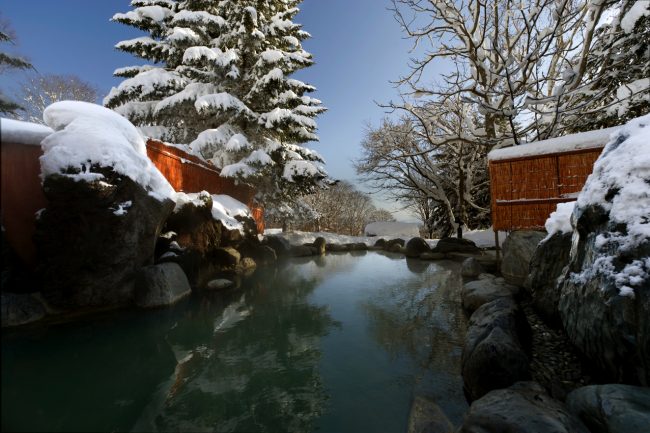 And what is a Japan ski holiday without onsen? Well Kasara has access to the indoor and outdoor ones at The Green Leaf, and the indoor and outdoor ones at The Hilton (Kasara guests also have cross signing privileges at both hotels). We were happy enough to use the Niseko Village driver-on-call service to ferry us.
FYI: Kids aged 4 and below and go to either onsen with the gender appropriate parent.
Kid-Friendly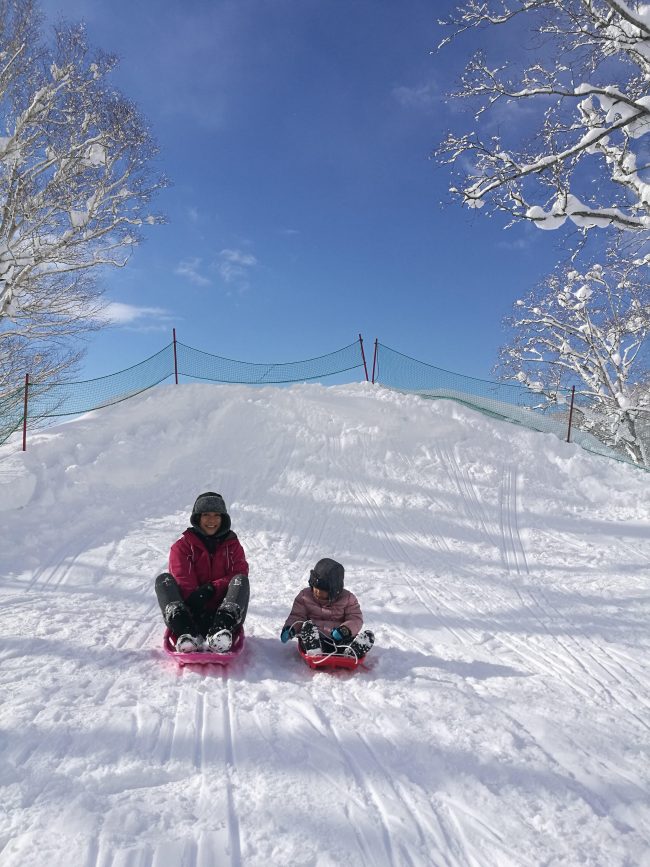 Sleds and snowball makers? Kasara's concierge team were happy to arrange these, and there was lots of safe space for the kids to play, and a special sledding slope by The Green Leaf.
While the adults went skiing, the kids went to Niseko Kids Day Care (kids aged one upwards). There are half and full day programmes between 8am-4pm, parents can even opt for private ski lessons for their child as part of day care.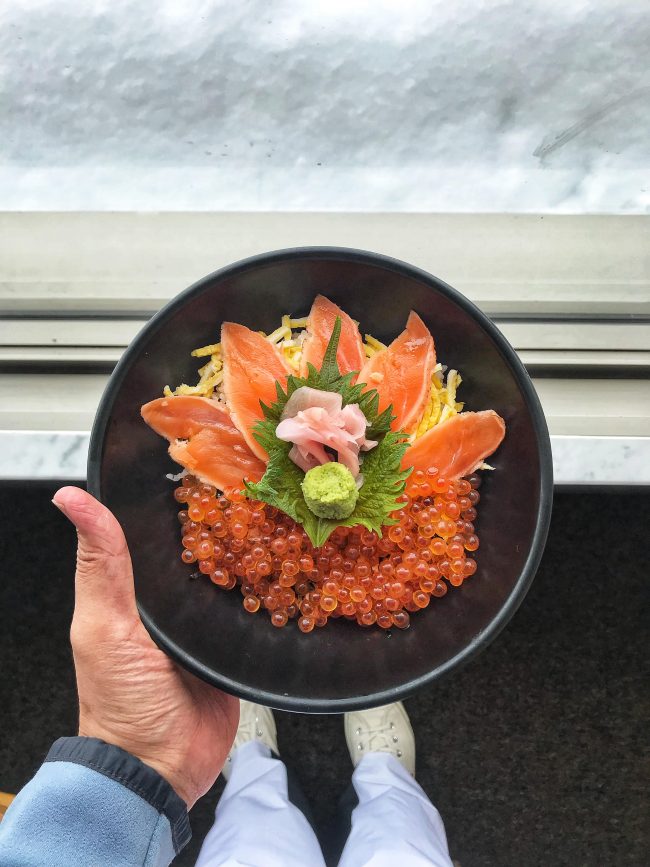 Japanese food, because of its high umami factor is always a hit with tots, so we would have lazy home-cooked breakfasts, lunch on the mountain (Day Care fed the kids) and for dinners we would explore the restaurants at The Village and the two hotels. There's also a child-minding service should the adults want to venture out for some fine-dining and adulting.
And lets not forget Krusty the resident Niseko Village reindeer!  Always happy to pose for photos with young ones, and take them on a short sleigh ride.
Easy Peasy Ski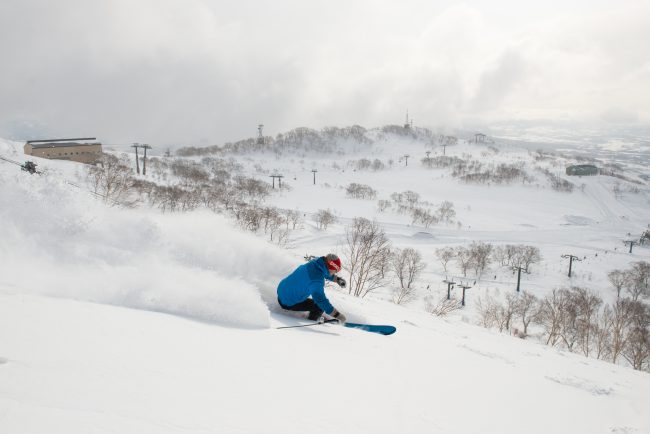 Ski rentals, fittings and storage can also be done next door at The Green Leaf Base Camp, and its superb ski-in, ski out facilities means you can go from Kasara to the mountain in 5 minutes flat.
And so, we say what are you waiting for? Family ski holiday bookings can't get easier, especially with The Luxe Nomad's complimentary concierge to help you with all the nitty-gritty.
See Kasara's winter 2018/2019 early bird rates here.