Hate them or love them, the #RKOI(s) sure know how to live it up – baller style. These one-percenters (of the world) are made up of professional gamblers and heirs to the filthy rich. Live extravagantly and blow wads of cash whilst flaunting off via the Internet, here's how you can live and travel like the rich kids of Instagram.
#1 Supercar Cruisin'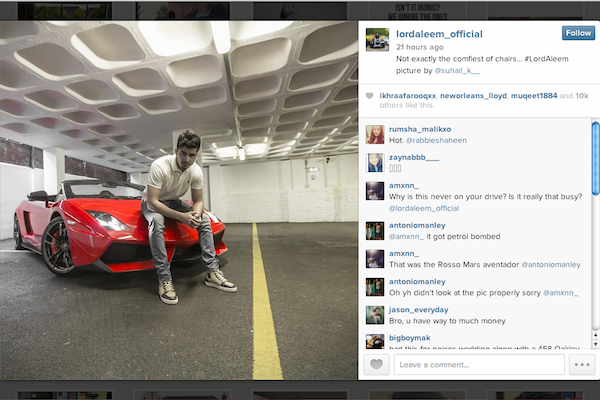 Instagram handle: @lordaleem_official
I'm sure you've heard of Lord Aleem, the kid who shows off his fleet of supercars on Instagram. How about following in his footsteps, and cruise down the streets in a sports ride you can call your own (for a day, that is)?
How: Just head on over to your nearest luxury car rental firm, swipe your card and you're good to go! You can now Instagram your ride the way Lord Aleem does. But try not to over do it, as you wouldn't want to have your car torched by arsonists, do you?
Destination: Take on route 66 to California for a roadtrip of a lifetime!
#2 Go Hard or Go Home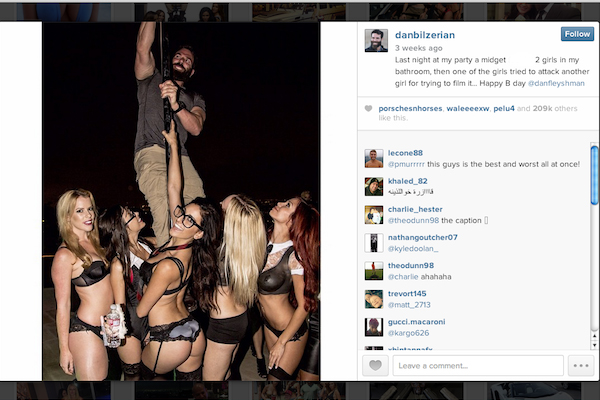 Instagram handle: @danbilzerian
You either go hard or go home! We are convinced that this is the motto by which Dan Bilzerian – playboy of the Internet lives by. He is known to party big, wherever he goes. However, try not to kill a model while you're at it.
How: Rent yourself a mansion or a suite. Invite all your friends. Buy all the booze. Rock up the tracks. And you're ready to parrrrty, #RKOI style!
Destination: Party it up, all night long! Ibiza is where it's at!
#3 Flaunt Your Bling Bling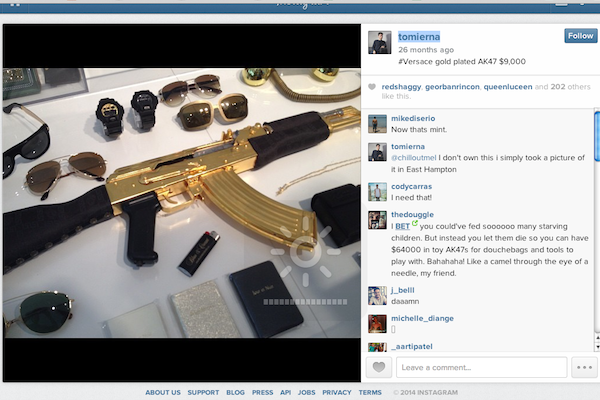 Instagram handle: @tomierna
The #RKOI trend – snap a shot of all your bling (extra creativity gives you additional likes). This is how they tell the world – rich kid alert!
How: All you need is a camera and a loot of sparkly blings. In case you have a gold-plated rifle, you may want to include it in the picture. That way, you'll look rich… and badass!
Destination: Anywhere really. The world is your oyster.
 #4 Fly Like A Boss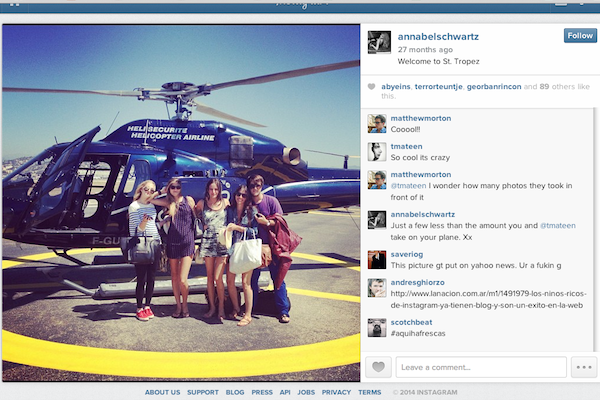 Instagram handle: @annabelschwartz
Annabel Schwartz and her gal pals will never understand the pain of a mere commoner – rushing to the airport and waiting for hours before boarding. Oh, the luxury of owning your own private jet or a helicopter. However, Annabel claims that she isn't very proud to be associated with the #RKOI. Must be tough being a rich kid on Instagram.
How: If you've saved up enough moolah, then log on to Private Fly to charter yourself a private jet. While it may burn a big black hole in your pocket, at least you won't be caught dozing off at the waiting lounge in the airport.
Destination: Jet off to the beautiful beaches of St. Tropez, France!
#5 Lavish Lunches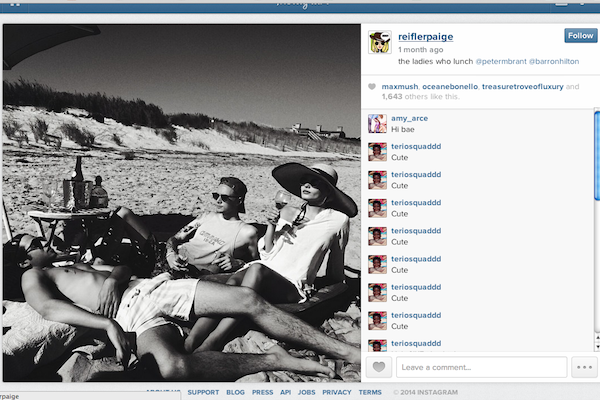 Instagram handle: @reiflerpaige
Paige and her socialite friends (which includes Barron Hilton – heir of the Hilton hotels) were spotted having lunch by the beach at the Hamptons. Now, that's what we call #livingthehighlife!
How: While this may not be a daily affair, there's nothing wrong with treating yourself to a good meal every once in a blue moon. Book yourself to a lovely high-tea or buffet lunch at a hotel (or the Hamptons, if your bank account agrees).
Destination: Just like how they do it in the movies – dine and wine at the Hamptons, New York!
#6 Vacation Beckons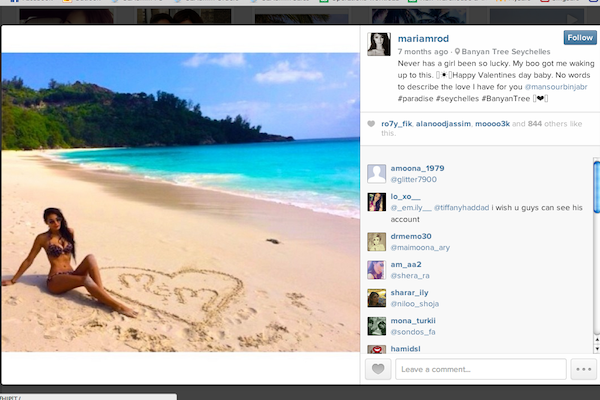 Instagram handle: @mariamrod
The #RKOI(s) are vacationers all year round! Miriam Rod's Instagram is filled with selfies taken around the world – from China to the Maldives, Turkey to Europe and the list goes on.
How: Take a breather from your hectic schedule and book yourself a vacay half way around the world! Trust us when we say, you won't regret it.
Destination: Time to soak up the sun at sunny Seychelles!
Up for living like the rich kids of Instagram, nomads?
Main photo: 1.