Hong Kong Arts Month is a time when local and overseas artists come to the city to present a huge variety of events, including exhibitions, creative workshops, gallery tours, and dance, music and theatre productions.
Among the events is Art Basel Hong Kong, the annual art extravaganza in the city featuring artworks from the great modern masters and leading contemporary artists. At least 248 of the world's leading galleries will also be showing artworks, while the exhibition sectors will display the visual arts scene's latest developments.
From haute fashion to Champagne, here we take a closer look at five artistic iterations of luxury worth a visit at Art Basel and other venues.
Lady Dior As Seen By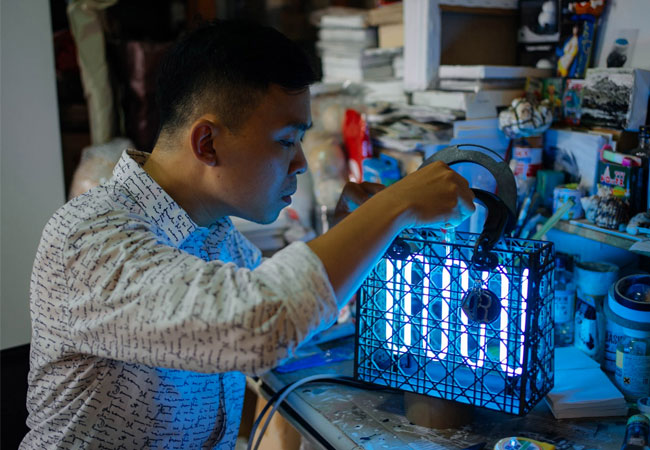 There are only a few statement designs in haute fashion that can claim icon status. The 1995 Lady Dior bag can certainly count itself as one of them. It was made famous through a celebrated fan base, including the late Princess Diana.
The exhibition incorporates interpretations of the Lady Dior bag by renowned artists, from photographers, visual and video artists to leading film directors.
See it here: Art Basel Hong Kong, Hong Kong Convention & Exhibition Centre. March 29–31.
The Invisible Hands photographic series by Liu Bolin for Maison Ruinart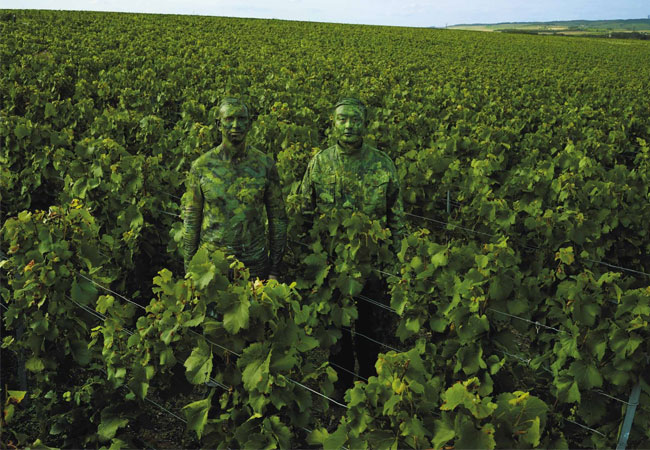 One of the oldest Champagne houses in France, Maison Ruinart, has teamed up with Chinese performance artist and photographer, Liu Bolin. The artist often refers to himself as "The Invisible Man" because his artwork sees him camouflaging himself in his surroundings to the point of invisibility.
For Ruinart, Liu visited the Champagne grounds and produced eight new, elegant performance images for Art Basel. In these images he made the human form disappear to convey how "humans are erased by the demands of nature".
See it here: Lost in the Blanc de Blancs, Hiding in the Gyropolettes, Deep Underground at Aberdeen Street Social Pop-up, Central. March 28–30.
The Secret Crayère, Hiding in the Vineyards with the Ruinart Cellar Master, Hiding in Mucha Posters, Disgorgement Production Line with Workers, Hiding in the Blanc de Blancs Crayère at Art Basel Hong Kong, Collectors Lounge, Hong Kong Convention & Exhibition Centre. March 29–31.
Read also: The best places to eat in Hong Kong this month
Foundations by Sebastian Errazuriz for Audemars Piguet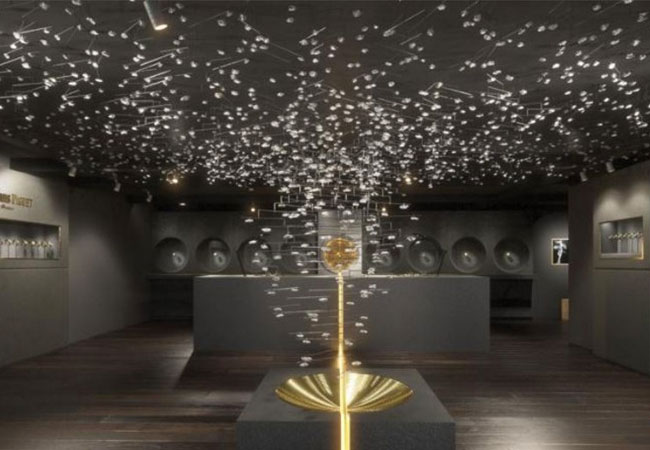 The third and concluding design instalment in a trilogy of Audemars Piguet lounge concepts by Sebastian Errazuriz, a Chilean-born, New York-based artist and designer, will be on show at Art Basel's Hong Kong show. The lounge will also include new artworks by Italian visual artist Davide Quayola.
Errazuriz's design will travel to three Art Basel shows this year.
See it here: Art Basel Hong Kong, Collector's Lounge, Hong Kong Convention & Exhibition Centre. March 29–31.
Perrier-Jouët 'Garden of Wonder'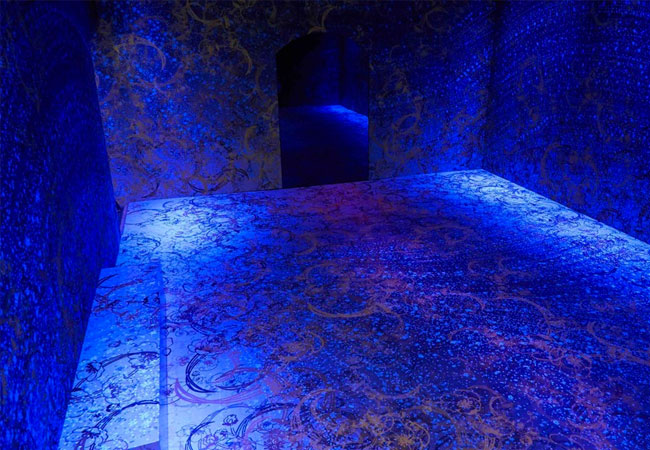 A reinterpretation of Perrier-Jouët's Art Nouveau heritage has found its way to Pacific Place with the digital installation by Chicago-based duo Luftwerk, Petra Bachmaier and Sean Gallero. Entitled Becoming, the artwork offers an immersive experience for viewers in a spectacle of lights and colours.
See it here: Garden of Wonder Pop-up, Pacific Place, 88 Queensway, Admiralty. Now until April 8.
Read also: The best spicy hotpot restaurants in Hong Kong
Lane Crawford 'What is Art?'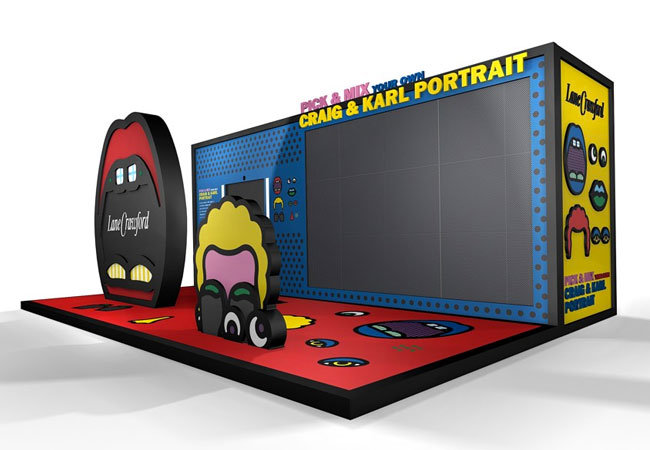 Asia's leading luxury department store shows off its artsy side by launching more than 30 global-exclusive collections and unique art collaborations this month.
International artists will showcase their limited-edition artwork and globally exclusive merchandise at Lane Crawford for What is Art?. Artists include Craig & Karl, a cult graphic-design duo based in London and New York; Zebu, the creative duo team from Berlin; Sorayama, a Japanese illustrator best known for his feminised, biomechanoid robot illustrations.
See it here: Lane Crawford Hong Kong stores in Central, Causeway Bay, Admiralty on Hong Kong Island, and Tsim Sha Tsui in Kowloon. Limited-edition designs will also be available online. Now until April 30.