Trying to steer you away from Pub Street (although a drink at Angkor What is a kind of rite-of-passage), here's what to do in Siem Reap after you've hooved it around those temples.
#1 You Probably Need a Massage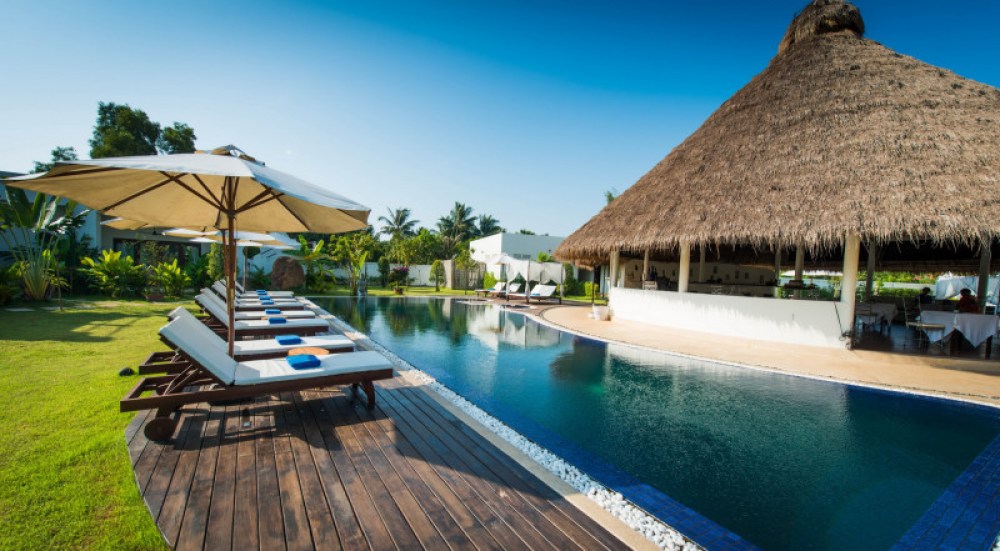 Where: Navutu Dreams Resort
Wat: With a cool 60s-vibe of tropical architecture set within lush grounds, the Honey Comb Spa at Navutu Dreams Resort specialises in using local botanicals for treatments and offers muscle-melting massages using techniques found throughout Southeast Asia. If you've never tried a Khmer massage, do it here. Better yet, with proximity to town and Angkor Wat, you might want to consider Navutu Dreams as your base. Read our in-depth review of the resort if you're still not convinced.
#2 Say Hello to a Cello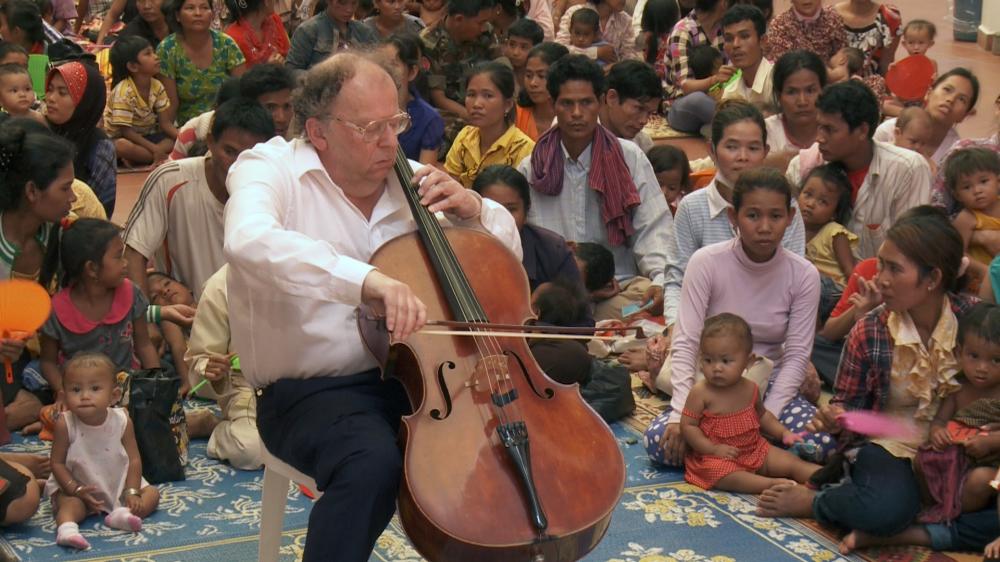 Where: Jayavarman VII Hospital
Wat: Every Saturday night at 7:15 Dr. Beat Beatocello Richner plays Bach on his cello and speaks about the activities of the five children's hospitals he has founded since arriving in Cambodia in 1974. Since then, his Kantha Bopha hospitals have treated 13 million outpatients and 1.56 million seriously ill children. The compassion of Dr. Richner for the Cambodian people is played out through his humorous persona Beatocello – a quasi-clown/classically trained cellist, and his weekly concerts are an unmissable event if you like your Bach while supporting a very worthy cause.
#3 Say 'Oui, Madame'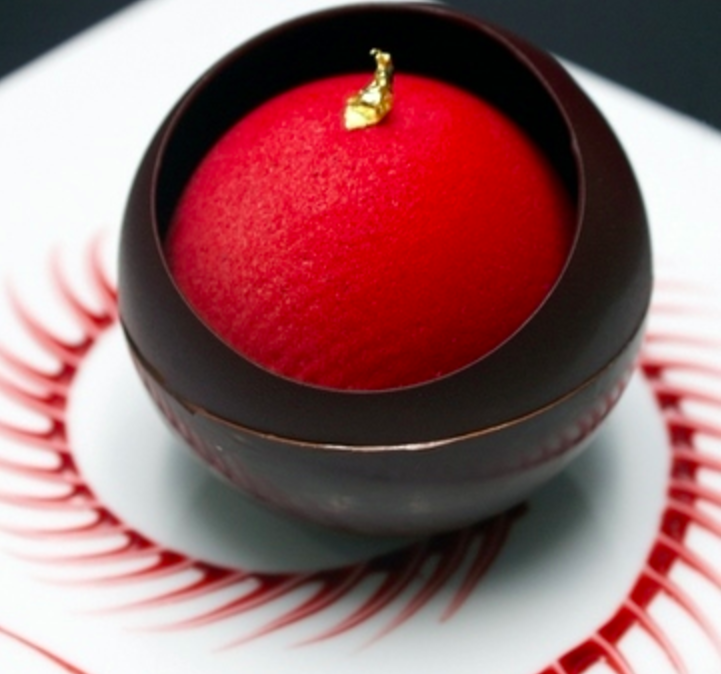 Where: L'Annexe 
Wat: Dinner is good, dessert is unbelievable. Sometimes all you need after a day of temple touring is a little 'Black Pearl' to dive into — think Grand Marnier soufflé, strawberry sorbet and dark chocolate — but this Alsacian chef has got a few more tricks up his sleeve. It's by far the most put together French cooking (and patisserie) in town.
#4 Save the Bees!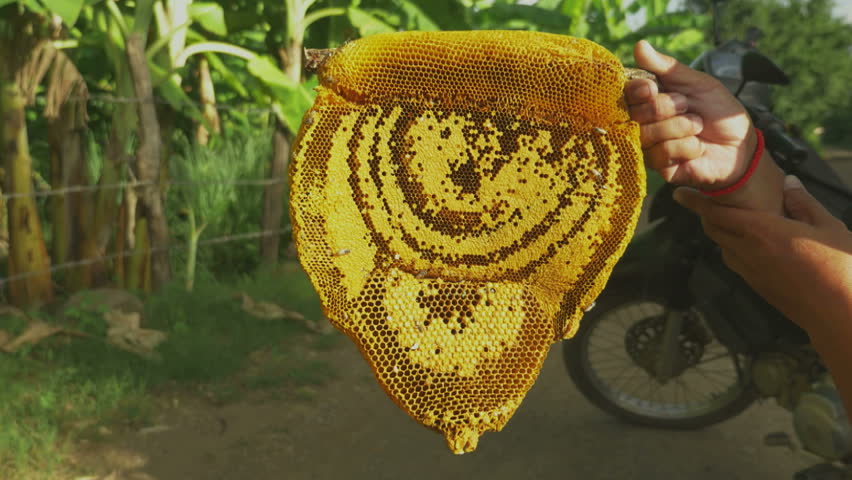 Where: Bees Unlimited
Wat: Help traditional Cambodian Rafter beekeepers — a technique where tree poles or "rafters" are placed on a slight angle, low to the ground, which encourages Giant Honeybees to settle on them thinking they are tree branches — to collect honey. Spearheaded by Dani Jump, who's been in Siem Reap since 1994, a bee tour will see you give back to the local economy, learn about village-based beekeeping programs, and show you a slice of village life often skipped as most bee-line it (we couldn't resist) for Angkor Wat.
#5 If Life is a Circus…
Where: Phare Circus 
Wat: This uniquely Cambodian circus uses theatre, music, dance and modern circus arts to tell uniquely Cambodian stories, and is far more entertaining (and a better use of your money) then attending the traditional Apsara dance touted by guidebooks (no offence to the Apsara dancers out there). Performers in the Phare Circus are graduates of the Phare Ponleu Selpak school in Battambang, which was set up by nine Cambodian artists returning from a refugee camp in 1994 after the fall of the Khmer Rouge. The school is free for students and runs on donations only allowing Cambodian youth to pursue a formal K-12 education and professional arts training in the visual arts, theatre, music, dance, and circus. Today the school has over 1200 students attending daily, and your circus outing helps support that.
#6 Taste some Rum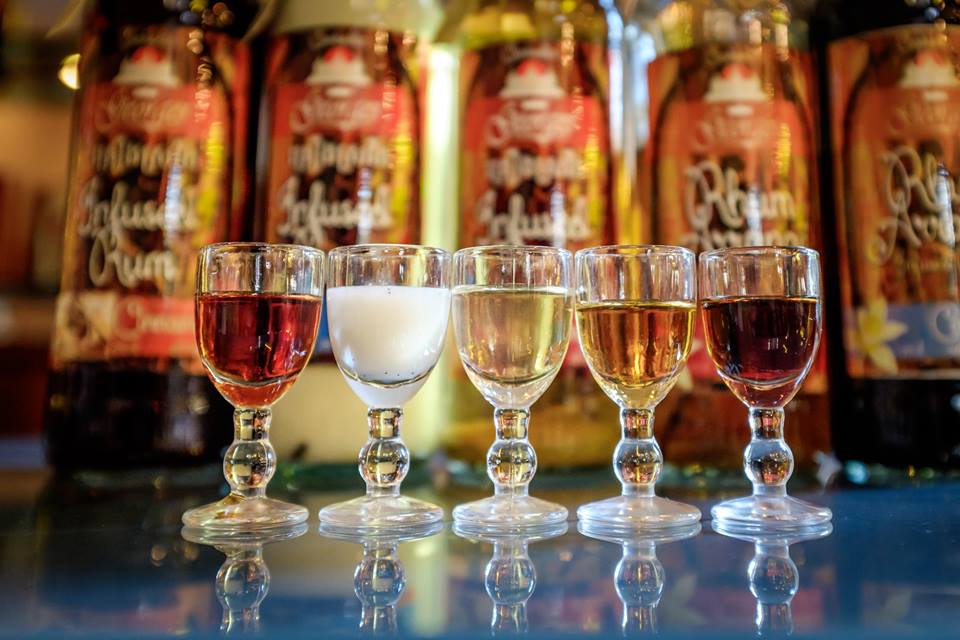 Where: Georges Rhumerie
Wat: Who would've thunk that in the middle of the Cambodian jungle one can stumble across a native La Reunion islander distilling his own flavored rums and offering them up for free tastings so long as you book in advance. Book in for the late afternoon/early evening (rum is always a good idea after a temple) and sample ten different infusions along with six jams, three chili-pastes, and three chutneys; Then hang around a while for a delicious French-Khmer fusion dinner.
#7 Or Just Hit the (Rail) Road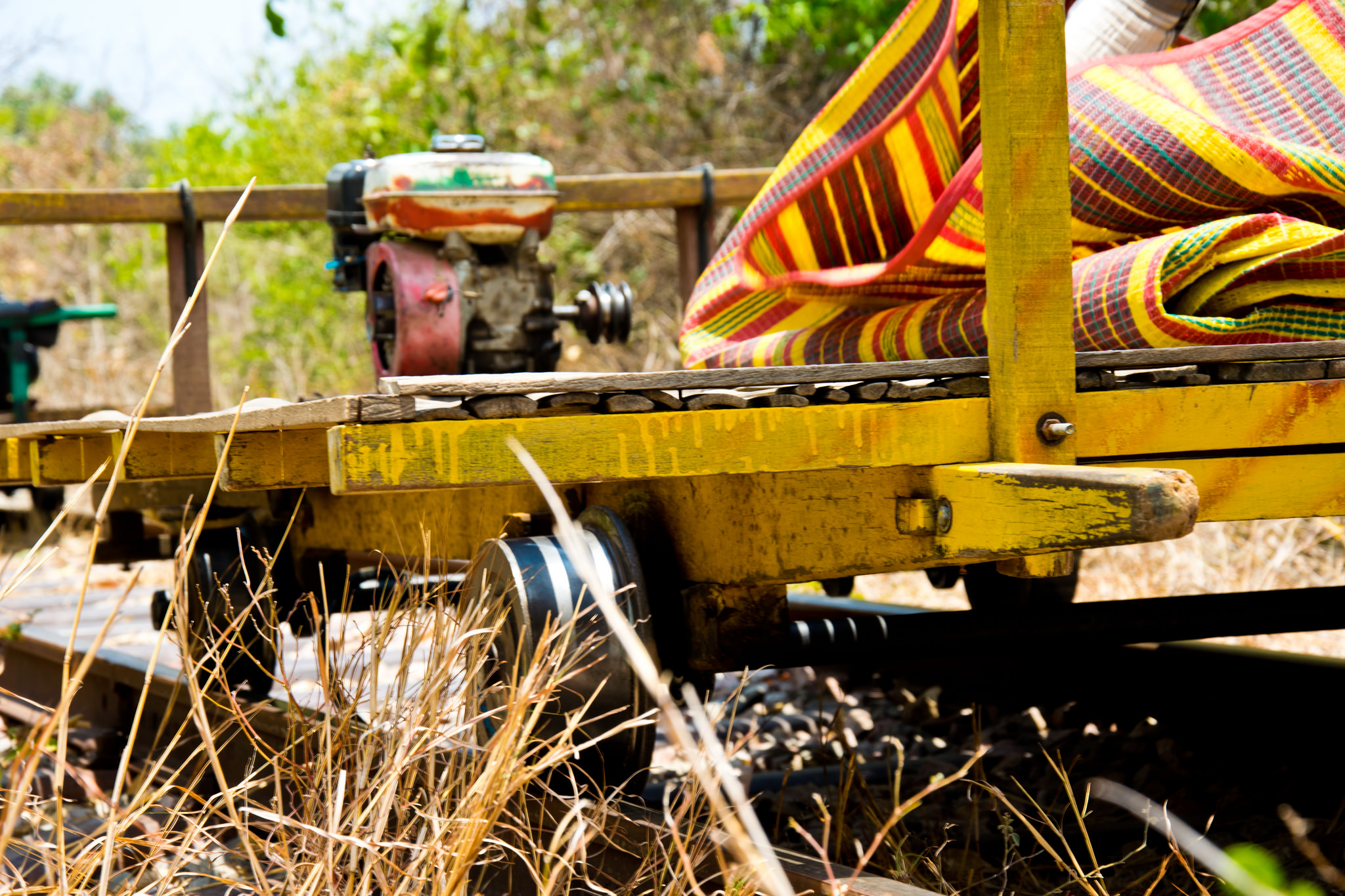 Where: Battambang Bamboo Train 
Wat: If you've overstayed your welcome on Pub Street, you might want to consider Battambang (about a 3.5-hour drive West) to ride the Bamboo Train before it's gone. With continual talk of it being dismantled as the government redevelops the French colonial rail-network destroyed by the Khmer Rouge (although they've been saying it for years), as with many things in Cambodia, one day soon it may just be poof. The 7km down and back trip sees you sit or lie down on literally no more than two axles, a bamboo frame and a mat. Speeds can get up to 50 km/h and the ricketiness of it all (the axles, the tracks, the fact that your sitting on nothing more than bamboo whizzing through the countryside) is definitely a memorable (if not a white-knuckle) experience.