Trying to keep it above board, we list off where to go if you and the boys are looking for a little fun. The emphasis however, is on fun! Hong Kong, Singapore and KL, you're kind of out of luck. Beg to differ? Send us a message or leave a comment and let readers know where else we might find a classy strip tease – hooker bars not included.
#1 Tease Club
Where: Jakarta 
What: No need to beat around the bush. In a predominantly Muslim country, Jakarta is one of the naughtiest cities you never knew about! Dig a little and you'll stumble upon Tease Club which stands out as one of the more classy strip tease establishments in the myriad of trashy, pay-for-play bars. Located inside Emporium Spa, the topless (and sometimes bottomless) bar is run by the same guys behind Alexis and Colosseum, so there is a certain standard upheld. We'll be honest, the shows aren't great, but the girls are friendly, and with a spa and obligatory KTV on other levels of the building, you may just never want to leave.
Also Read: Bachelor Party Jakarta? We Think So. 
#2 Horizon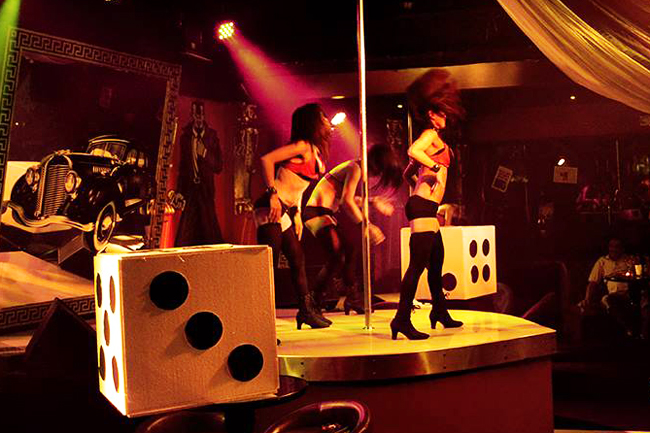 Where: Manila 
What: Down in Makati City (where the girls are pretty) Horizon's is the new revamped Starwood, but don't let the name change fool those who frequented the former establishment. Billed as the only bar in Manila to offer foreign as well as local talent on the pole, they refreshingly offer theme shows (and the emphasis is on shows) that reflect a little darker side of pop culture – think suicide squad, mafia, Wicca – as well as the upcoming  'cemetery' show for Halloween.  Go get 'em goths.
#3 The Pimp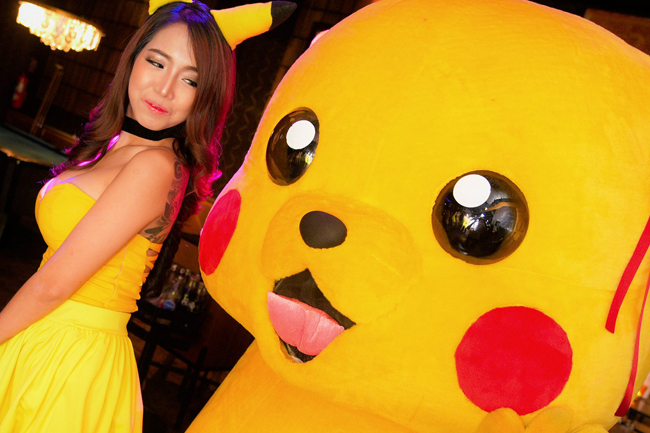 Where: Bangkok
What: On the other end of the spectrum, for the 'furries' out there – your prayers have been answered – and there is indeed a Pikachu strip show. The Pimp doesn't just specialize in your favorite yellow friend however, as they've got a roster of ever changing theme parties and group dance routines that put the F-U-N in S-T-R-I-P (just go with it). While coyote bars are a dime a dozen in the Big Mango, The Pimp keeps the emphasis on a good time, and no matter if it's an Alice in Wonderland themed psychedelia show or K-Pop group routine, The Pimp has got to be one of the most exciting girlie bars in town.
#4 Divino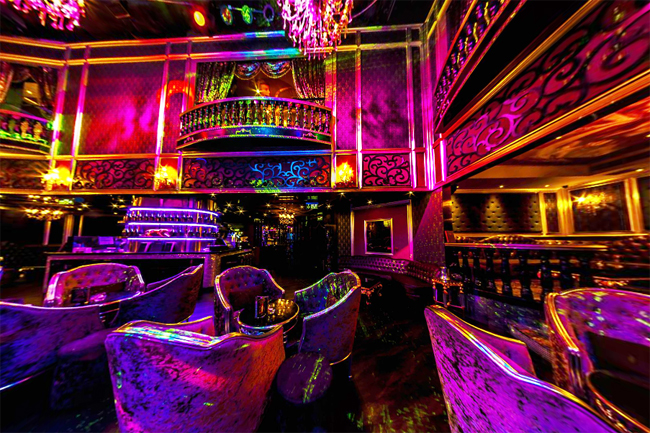 Where: Macau 
What: With two levels of naughty (but classy) play, Divino is known as the 'it' go-to bar for Hong-Kongers and foreign tourist alike who have no problems parting ways with their casino winnings. Your going to have to pony up for a little face-time with the gorgeous (and acrobatic) dancers who are mostly brought in from the Baltic states, but… hey, it is Macau, might as well make it wow.
#5 Sukki Singapora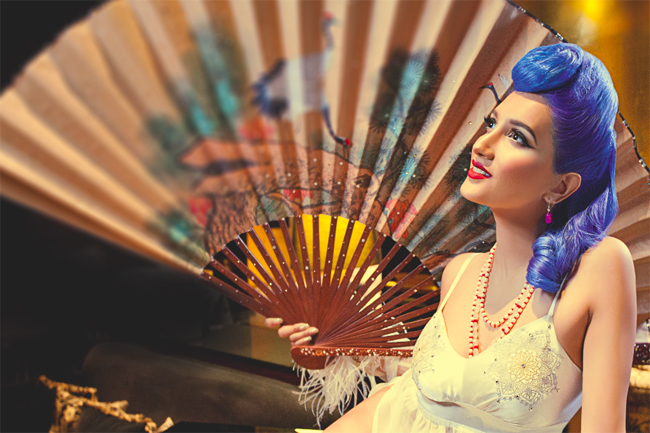 Where: New York 
What: Giving Dita Von Teese a run in her fishnets, if you're not yet familiar with the burlesque skills of Sukki Singapora you might want to get on that. As the first-ever burlesque artist invited for tea with the British Royal Family, this Singaporean has been championing the female body and empowerment while stripping down for audiences around the globe to rave reviews. Her show has been recognized as the first-ever legal show of burlesque in both Singapore and Kuala Lumpur, and with headlining acts at The Box in New York and Cafe de Paris in London one can only hope she brings her erotic routines back home again…and soon.
Image credits: Main, 1, 2, 3, 4, 5