Don't get us wrong, we love Icebergs, we do! The premier see-and-be-seen Sydney oceanfront pool has maintained it's it status since 1929, and that's no easy feat, but there's way more to an oceanfront pool than champers, budgie smugglers, and yoga (you may be asking yourself "is there"?). With over 100 other ocean pools to try out in NSW alone (many of them kid-friendly), here's 5 more reasons to fall in love with Australia.
#1 The Bogey Hole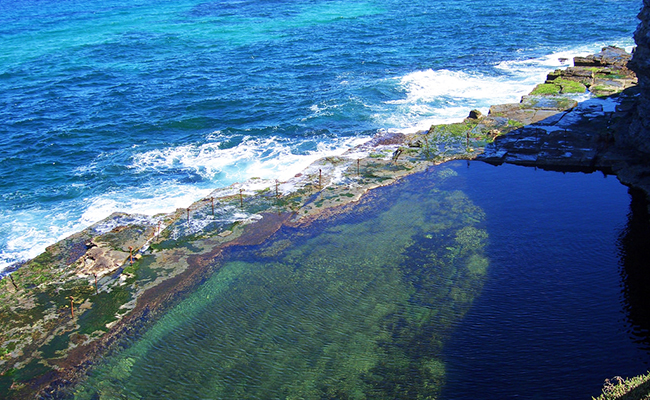 Where: Newcastle (About 2 hours North by car or 3 hours by train)
What: While not exactly in Sydney proper, you might as well indulge in a little history whilst cooling off and pay a visit to Australia's first-built ocean pool. Originally named the Commandant Baths, the pool was cut out of the ocean rocks by convicts in 1819 for Commandant Morisset. The name "Bogey Hole" comes from the Aboriginal word meaning "to bathe", so heading here not only means you've done a cool road-trip escaping the Sydneysniders, but gives you bragging rites that you've just bathed in some history and learned some indigenous Australian to boot.
#2 Bronte Baths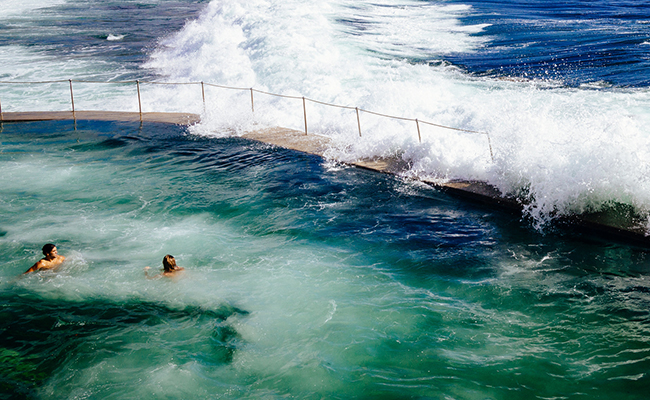 Where: Bronte Beach 
What: If you're planning to do the epic coastal walk from Bondi to Tamarama, just keep going! While most tourists stop at Tamarama, only a few kilometres further will lead you to Bronte Beach and at the south end — the Bronte Baths. With five 30-metre swimming lanes, a shallow rock sheltered area perfect for the mini-me's, and an adjacent natural rock pool to splash about in, it's a world away from bustling Bondi, yet only a 20 minute cab ride back to the city.
#3 Malabar Ocean Pool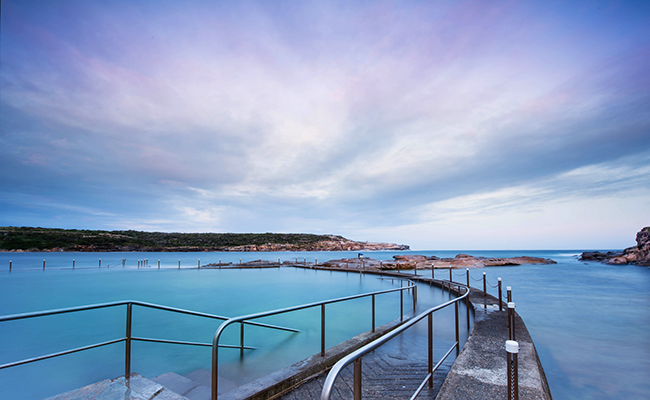 Where: Malabar Beach in Randwick City near the airport
What: Laid back vibes? That's exactly what you'll find at Malabar. Closed down in the 70's due to pollution, it reopened in 1997 after an immense government clean-up, and today remains crystal-clear and a sunset must for the night swimmers out there. Just watch out for the rifle range nearby ie. stick to the path.
#4 Maccallum Pool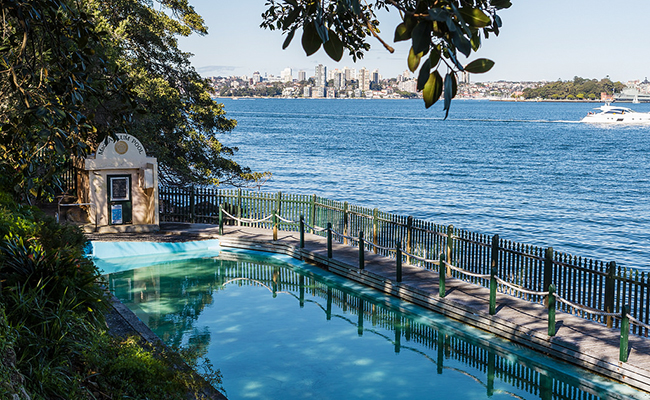 Where: Take the ferry from Circular Quay to Cremorne Point and follow the signs.
What: This tiny, 2-lane pool has been a local favourite (and local secret) since the 1920's. Maccallum Pool is the place to be if you're looking to channel a lazy summer day of yesteryear complete with picket fence framing the Sydney Harbour, wood decking underfoot, and of course that cool, blue ocean water minus the sharks and swells. Save the catwalk for Icebergs, Maccallum's has a more mature, chilled out vibe that we love.
#5 North Curl Curl Rockpool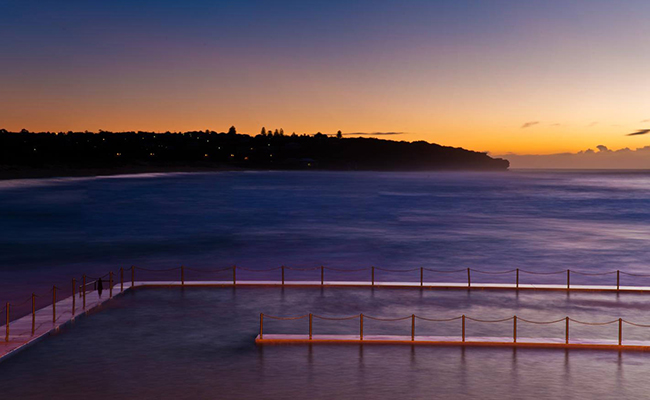 Where: North Curl Curl, which is a few bays north of Manly.
What: If you want easy access to this one you're going to have to invite Siri to the pool, as during high tide, it can only be accessed via the coastal walk. But, nothing good comes without a little effort, and North Curl Curl is definitely worth either a hike or a simple google of tides. The 25-metre pool rewards those who work for it with #wanderluxe views and postcard worthy snaps. Nomad tip: send a postcard!
Bonus: Da Maria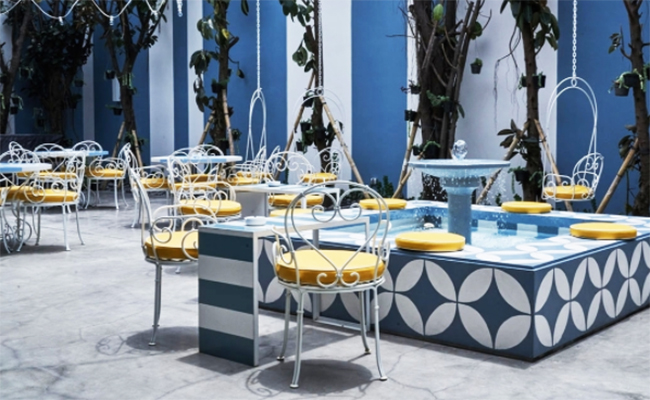 Where: Bali
What: Love Icebergs but can't be bothered with the long flight? Don't miss checking out the recently opened Da Maria in Canggu. The first project outside of Oz from the man behind Icebergs — Maurice Terzini, Da Maria has already cemented itself as the place to be along the Petitenget strip.