Hope you've got a few pages left in that passport, as we've got 10 buildings in 5 cities that you'll want to see. From classically cool to modern marvels, get nerdy on an architecture tour of the buildings we love.
We start you off with a bang! And a bonus bridge: While no trip to Singapore is complete without a beer atop Marina Bay Sands, before heading skywards, don't miss a stroll across the often overlooked Helix Bridge skirting Marina Bay. The futuristic construction by ARUP is nothing short of world class, and at night makes for some down right spacey photos.
Modern Marvel: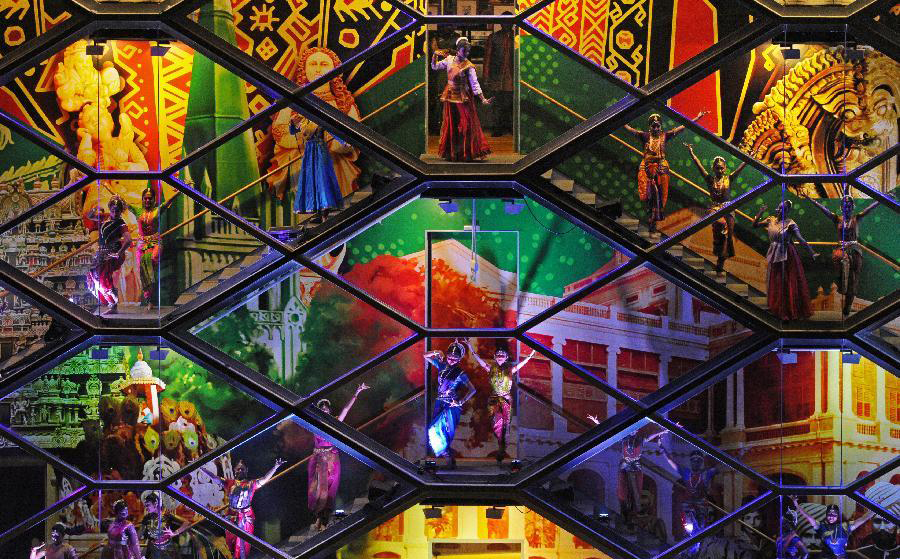 There's a new jewel in Little India's crown with the recently opened Indian Heritage Centre. Electrifying Campbell Lane with a rich tapestry of colour, the exposed circulation set against a backdrop of super graphic walls definitely draws inspiration from Richard Rogers and Renzo Piano's Parisian Pompidou, but in Singapore stands apart with its South Asian flair. It's best to visit this one at night when the backlit illumination really brings the building to life.
Classic Cool: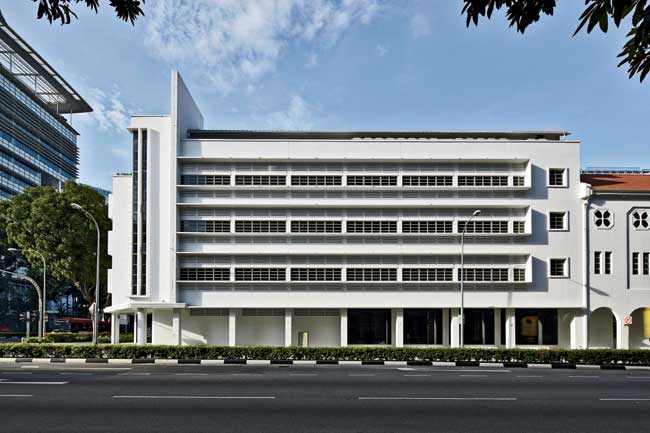 Dig Deco? The National Design Centre of Singapore recently underwent a massive renovation and we can't find a more perfect example of the tropical response to this early 20th century movement. Originally built as a convent, the white-on-white exterior now hides a sleek interior courtesy of SCDA Architects, who in our mind, did the perfect amount of touch, don't touch. There's also a new roof-top bar to boot.
How could we write about architecture and not talk about Japan?  The epicentre of density and dizzying heights, an image of Tokyo is impossible to separate from its epileptic neon and needle thin high rises. While we think the best advice is to get lost, we got standouts to get you started.
Modern Marvel: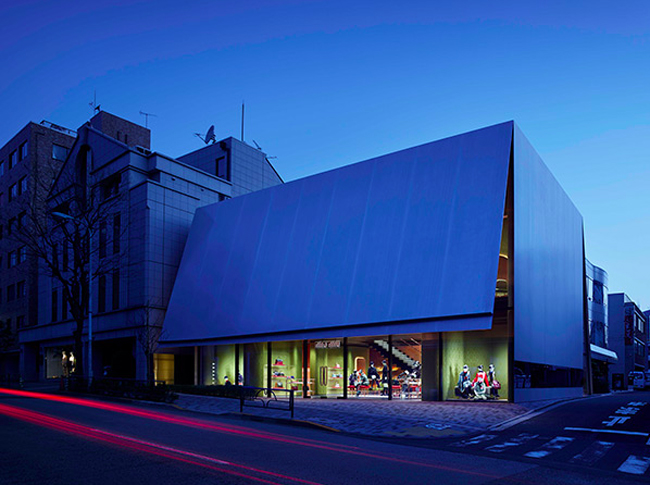 The Ayoyama district is ground zero for collaborations between the heavy hitting fashion houses and starchitects du jour. From Toyo Ito's tree-like Tod's to Issey Miyake's latest shopfront by (the often ethereal) Tokojin Yoshioka, Ayoyama is a concentrated design/fashion smorgasboard where everyone tries to out-peacock each other. New to the block however, is Miu Miu. After the iconic success of the futuristically bold Prada flagship just down the road, it should come as no surprise that the Prada Group once again courted the design duo of Herzog and DeMeuron to hit a home run – and they do. In contrast to Prada however, Miu Miu comes across as the more secretive, if not seductive, younger sister – we like you Miu Miu, we do.
Classic Cool: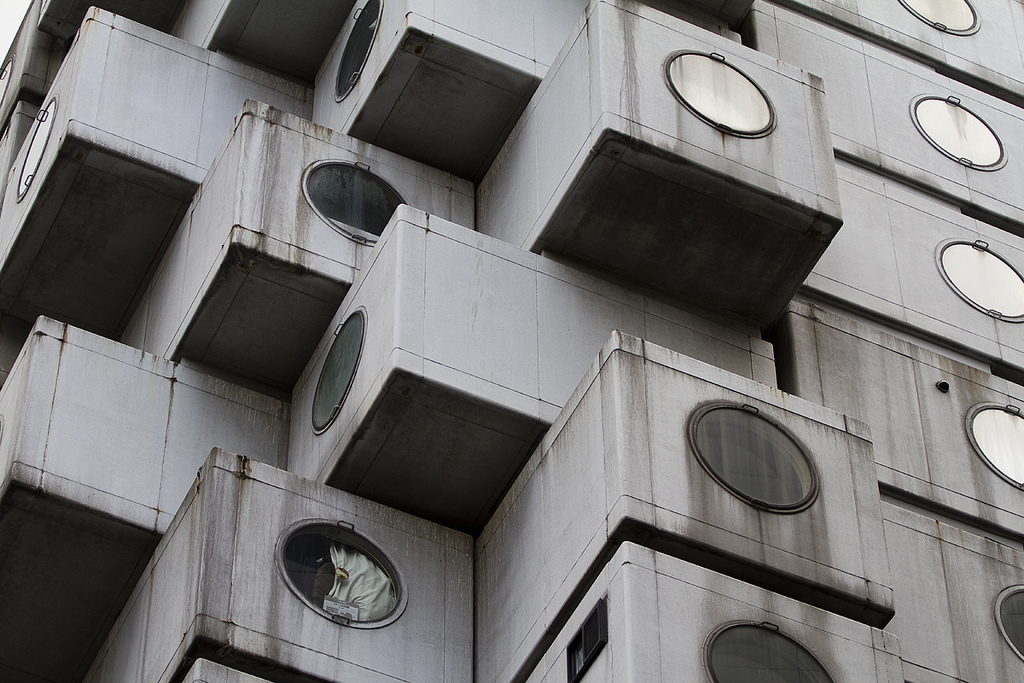 Head to Ginza to see the Nakagin Capsule Tower. Designed by Kisho Kurokawa in 1972, this modular apartment building was assembled like lego, plugging in each prefabricated unit on site. As one of the founders of the Metabolism movement, Kurokawa believed that the city and its buildings functioned like organisms, responding to urban pressures much the same our bodies would. Film buff? Rewatch Wolverine. While it's now in a terrible state of disrepair, we hate to imagine its fate; which is why we suggest you see it…now…before it's gone.
Although slightly more conservative then their (sometimes) friends across the sea, South Korea seems to always be booming. Despite its hyper-modernisation, however, 'the land of the morning calm' does indeed live up to its name – managing an acrobatic act of harmonizing past and super-future present.
Modern Marvel: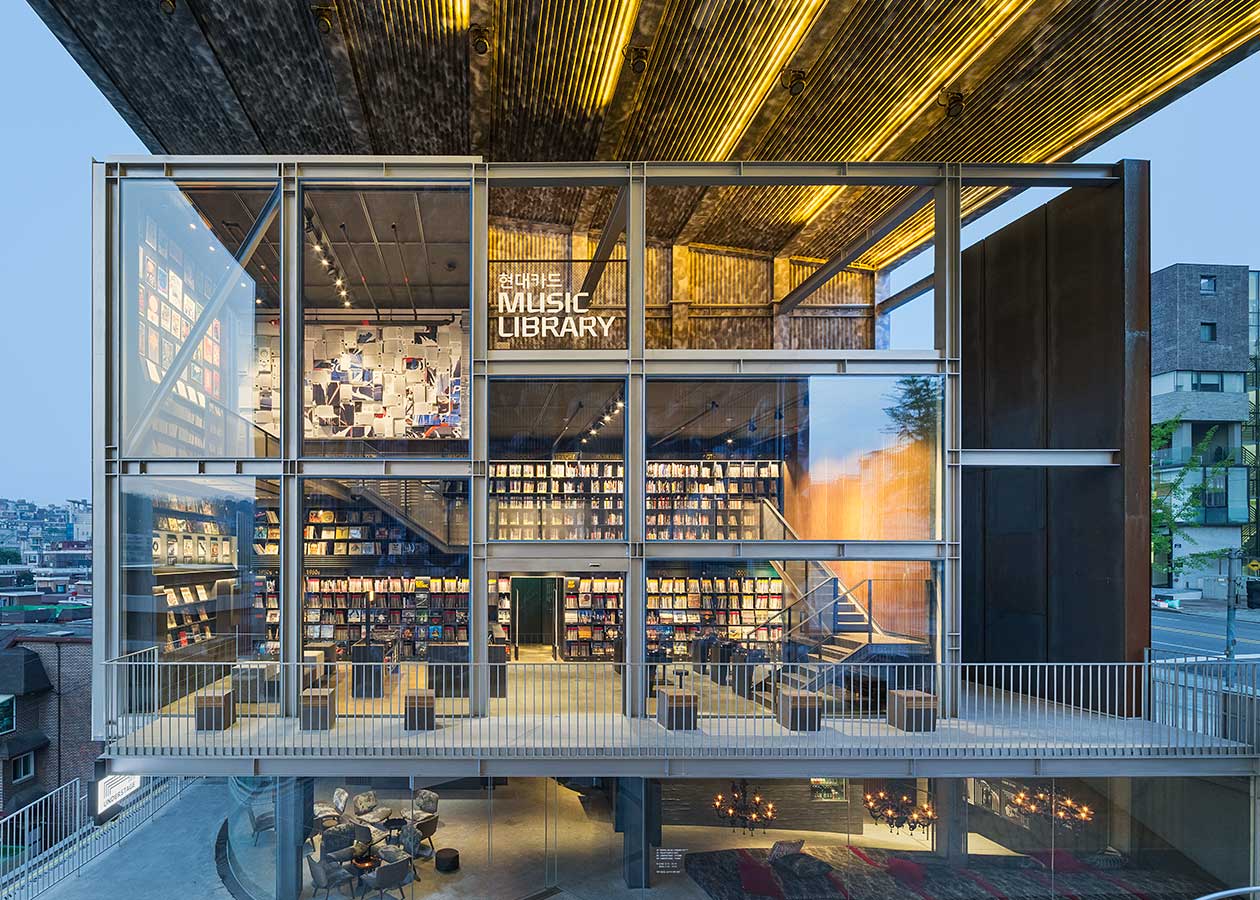 This one's for the vinyl lovers! The third instalment in their "library project", the Hyundai Card's newest venture: Music Library + Understage boasts a collection of over 10,000 vinyl records spanning all genres and enlists Seoul's hippest DJ's to curate the collection. Check the schedule of The Understage for up-and-coming Korean Bands and DJs, giving them (and you) an awesome space to party. If vinyl's not your thing (you crazy?) check out Hyundai Card's other two museum projects – the Design Library and the Travel Library (you heard right nomads, a library only about travel).
Classic Cool: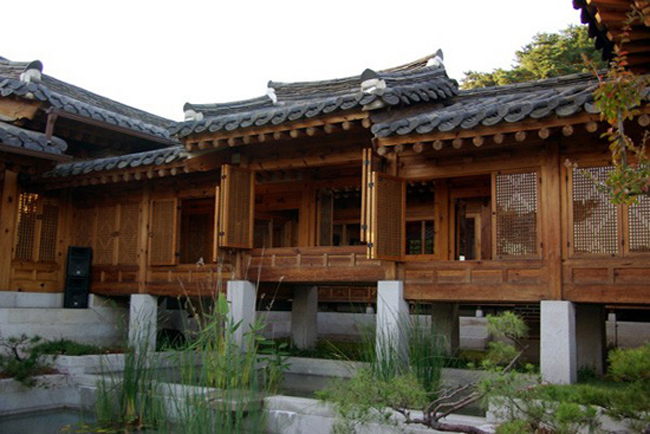 In the Northeast neighbourhood of Seongbuk-dong, the privately run Korea Furniture Museum may just be the most exclusive amazing museum in all of Seoul. The private collection of Chyung Mi-sook, who personally amassed a 2000 piece strong collection of Joseun Dynasty furniture is incomprable, and around 500 of them at any given time are on display. It makes our list however, for its 10 perfectly restored Hanok houses that provide a home to the collection. Viewing is by appointment only. And ladies, consider yourself warned, high heels are verbotten.
Surprisingly, both our picks for HK have you heading over to Kowloon. If you're island based, hop on the Star Ferry crossing Victoria Harbour and take a walk on the wild/other side.
Modern Marvel: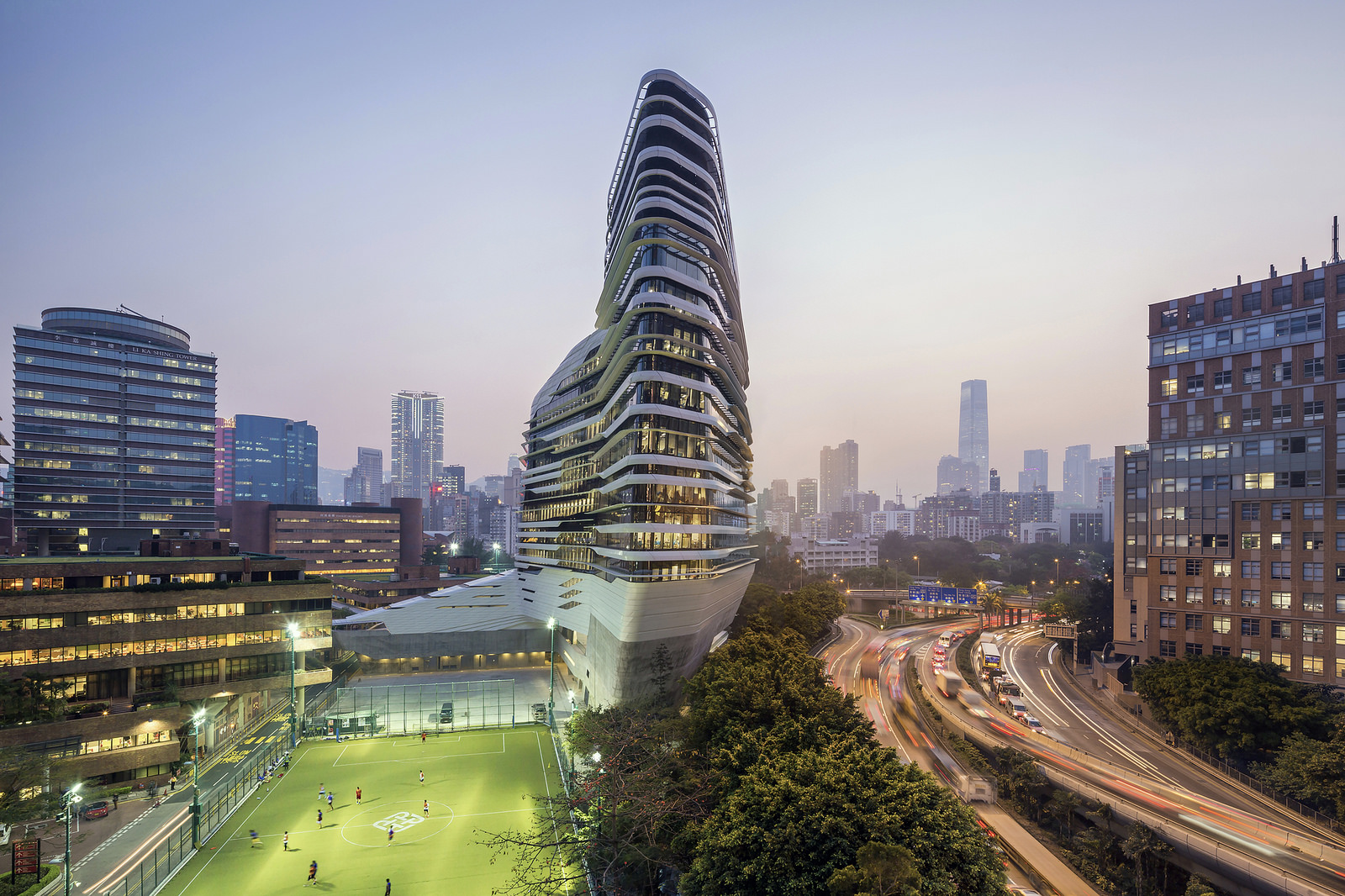 Love her, hate her, love to hate her, Zaha Hadid is a force. Stamping her signature style upon the great capitals of the world, the Jockey Club Innovation Tower sees her first work in Hong Kong. While we love the futuristic, hulking mass from the outside, get inside to see the true complexity of intersecting lines and spaces that has garnered her the Pritzker Prize.
Classic Cool: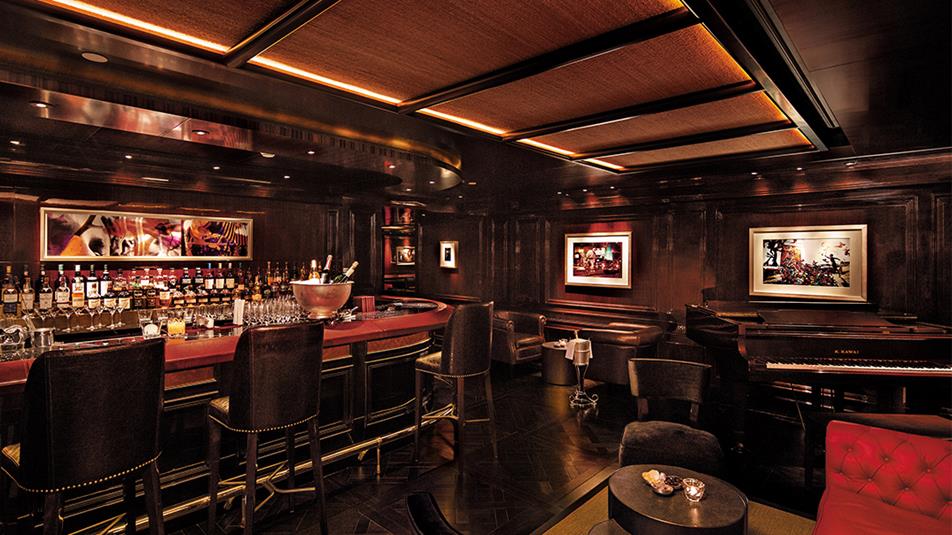 It doesn't get more classic than the Peninsula Hotel at Victoria Harbour. Built in 1928, it's served as the go-to luxe standard for delegates and dignitaries for decades. While offering killer panoramic views of Hong Kong Island from both the terrace and restaurant Felix, we head inside to the aptly named The Bar. Dark wood, classic cocktails and head bartender Mr. Johnny Chung (who's been manning the wood for over 50 years) may just add up to our favourite watering hole in all of HK. We definitely can't find a better place to channel our inner Brat Pack. Too comfortable? Book a room and keep it tidy.
While Vietnam may not be the first country that comes to mind for architecture, in the last few years the country has been a design powerhouse with firms like Vo Trong Nghia and a21 studio pushing the boundaries of green design, Vietnamese vernacular and less is more.
Modern Marvel: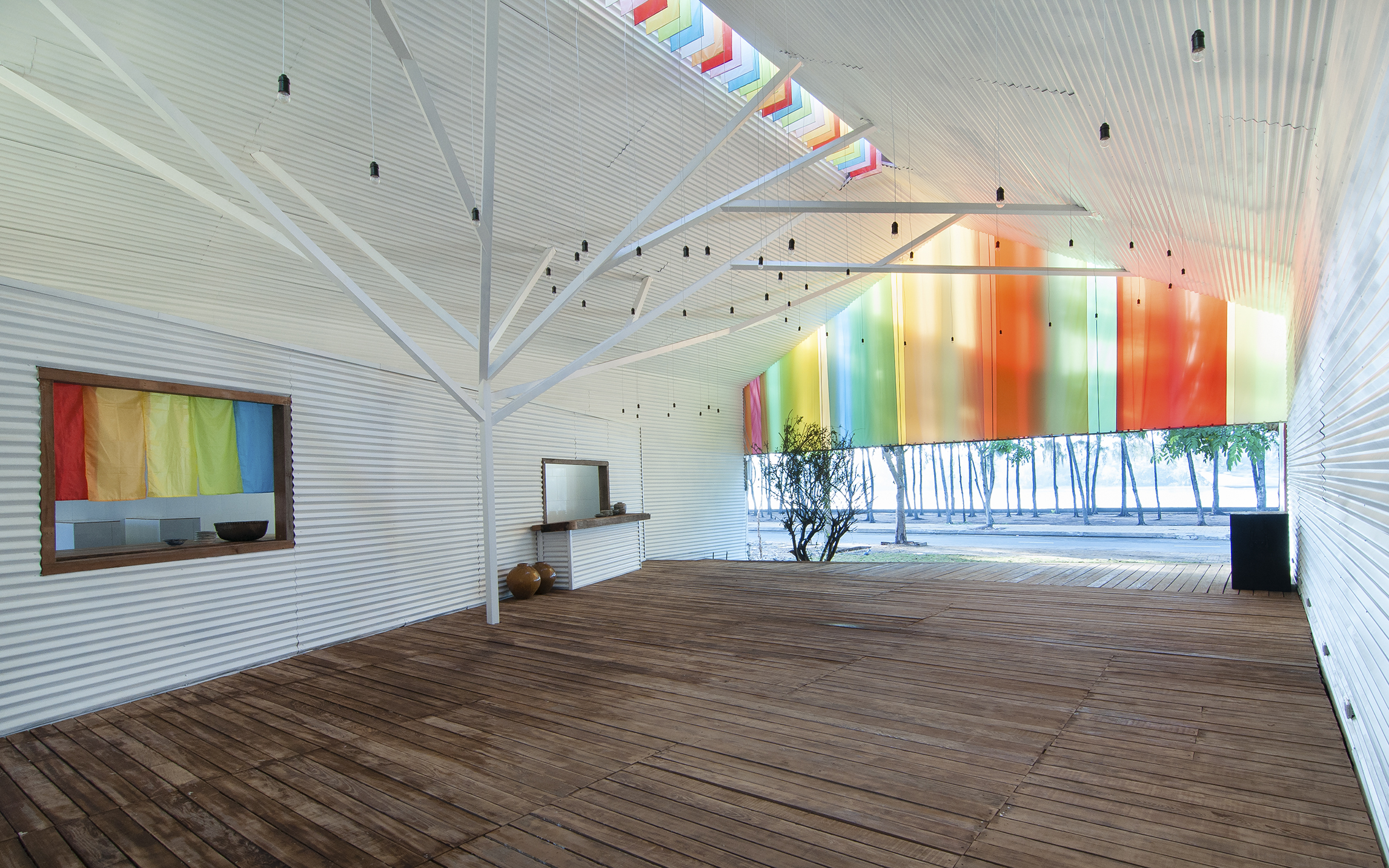 Make a trip to the outskirts of Saigon and visit the residential neighbourhood of Bình Chánh. The journey itself is a memorable one, rewarding even the most seasoned nomad with an authentic view of the city a typical cyclo tour won't provide. Winner of the 2014 World Building of the Year (no easy feat), the community space plays delicately with light and colour and is constructed entirely of recycled materials.
Classic Cool: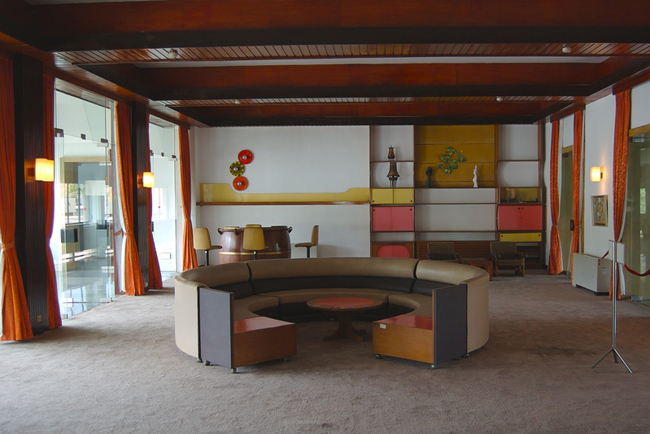 The Independence Palace FKA The Palace of Reunification is a must for political or historical buffs (The Vietnam war ended as a North Vietnamese army tank crashed through the front gate), but design aficionados should be pleasantly surprised with the perfectly preserved LSD-chic, late 60's interiors. Pastel rotary hand phones, low slung leather chairs and probably the coolest 'gambling room' we have ever seen. While Vietnam has a tragic story that goes hand in hand with this building, it's evident that some pretty groovy parties went down while the country went up in flames. Party on Saigon, party on?