One of 2018's hot list destinations? Undoubtedly most discerning travellers would include Sri Lanka as one of their favourites. This hidden gem of a country has a plethora of interesting sights and feasts for the senses ranging from ancient rock fortresses, lush tea plantations and highlands, scenic train rides, mouthwatering cuisine, wild safaris, whale watching, beautiful architecture, stunning vistas of the Indian Ocean, and historic cities. In fact, you'll want to set aside more than a week if you want to really discover Serendib in all its glory. But failing a lengthy escape, you could do no better and head for the Southern Coast where Galle is the perfect base to explore the country for the first time.
Read also: Bucket List Sri Lanka: Ten Reasons You Need to Go Now
What is it?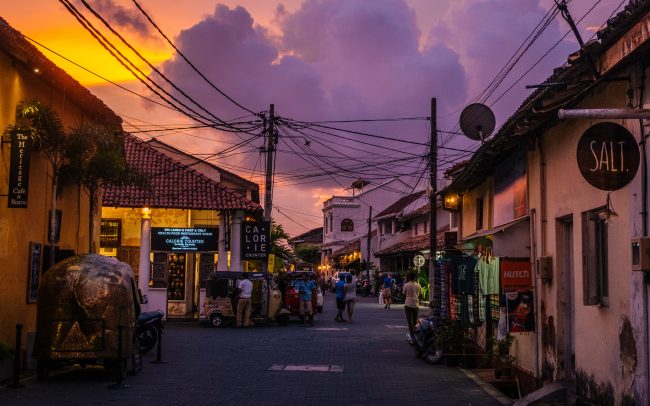 Galle is the capital of Sri Lanka's Southern Province, located 120km south of Colombo, which takes more than two and a half hours by car (usually more when accounting for traffic) to get to, so be prepared for a long transfer. The scenic trip affords you with a glimpse into the raw beauty of the country, with verdant vegetation and incredible scenery, finally giving way to a spectacular coastal setting, with a multitude of palm-fringed beaches, and the jewel in the crown – Galle Fort.
Measuring only 36 hectares, the Fort was awarded UNESCO World Heritage status thanks to its hybrid of colonial European and South Asian architectural styles. Built by the Portuguese in 1588, it was fortified by the Dutch during the 17th century. Exploring the narrow streets and lanes, it's easy to get swept away by the town's old-world charm, bustling atmosphere, and unique spirit. We loved the faded ochres of old houses, crumbling churches, colonial-style shops and restaurants, flagged by coconut trees and splashes of colour. It's a postcard-perfect fort that requires absolutely no filter (but definitely lots of 'gramming).
When to go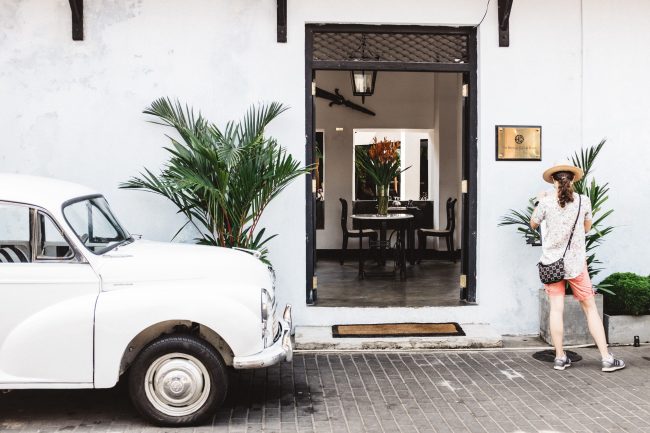 The best time to visit Galle and the Southern Coast is between late November to April, when the weather is sunny with a light breeze. The Yala monsoon starts from May to early September, but it can get wet as early as April, and is the wettest until June. Just make sure you've got plenty of sunblock and a hat when you do go, as the weather can be quite unforgiving!
What to do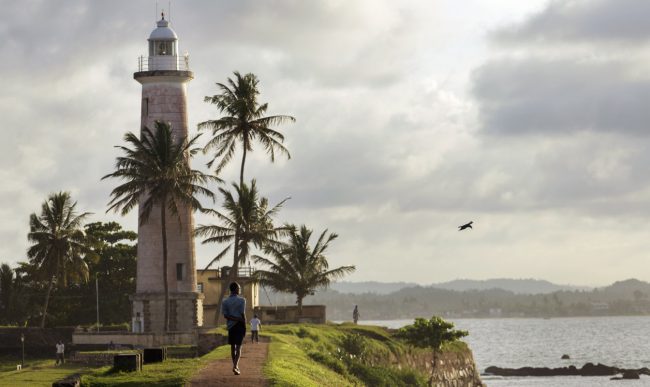 The fort is easy to explore, and meandering down its little lanes is half the fun! But if you're wanting to find out a little more historical background of your surroundings, we'd recommend you take a guided tour. After you're done discovering for the day, a climb up the fort's ramparts is a definite must – we can honestly say that it's one of the most breathtaking sunsets we've ever witnessed, especially against the impressive backdrop of the Indian Ocean.
If you know just one thing about Sri Lanka, it would be that cricket is like a religion amongst its people. Just outside the Fort lies the Galle Cricket Ground, which is famous for being one of the most scenic in the world. International Test matches are played here, and if you can't get tickets, join the crowd and watch from the ramparts themselves!
After spending a few days in Galle Fort, you might want to visit the works of none other than Sri Lanka's famous sons – Sir Geoffrey Bawa. A half-British, half-Ceylonese architect, Bawa has put his mark on the country's architectural scene with his Tropical Modernism style. While many of his works are dotted around the country, the Jetwing Lighthouse hotel is the closest to Galle, but if you have time, head up to Bentota to visit his private estate Lunuganga. It is here that the celebrated architect dedicated much of his time – creating a garden sanctuary that plays with light, structure and space – up until his death in 2003.
Where to shop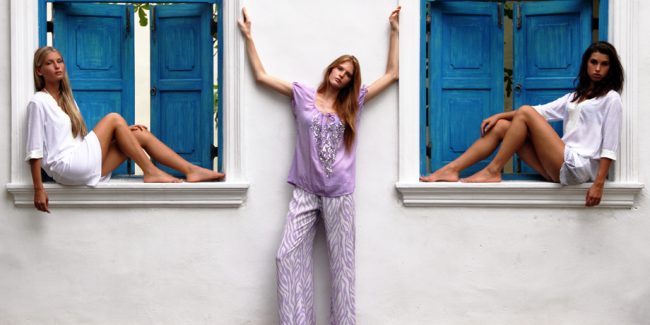 There is no shortage of quirky and stylish boutiques in Galle Fort, but we'd be remiss if we didn't at least mention a few. Some of our favourites include Mimimango (63 Pedlar Street), a lovely tropical hole-in-the-wall boutique that offers maxi dresses, sarongs, rattan bags, and more. Barefoot (corner of Church Street and Pedlar Street) is another institution – perfect for buying all the souvenir shopping you could dream of – lovely linen clothing, handloom soft toys, kitchen knick knacks and decor. Opened in 2017, Karma Collection (Leyn Baan Street) is another beautiful boutique store that you walk through on your way up to Crepe-ology (a fave eating spot), featuring a wide range of fashion, art, homeware, tea and jewelry. If you want something rather different though, head to Stick No Bills – a shop that sells vintage-style posters of old Ceylon, or MM Ibrahim (both on Church Street); one of the elders of the Fort gem scene, to create bespoke designs on request.
Where to eat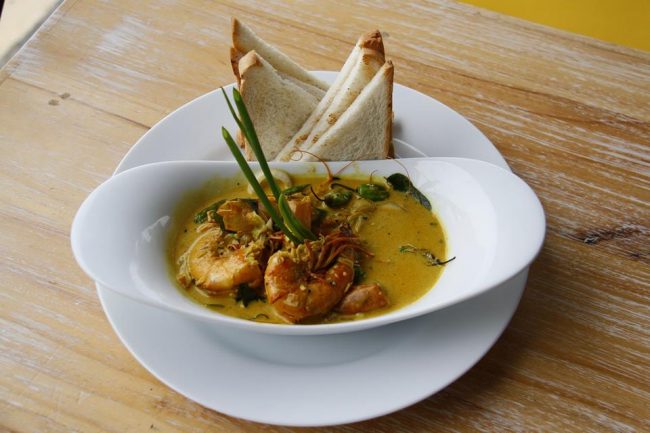 What can we say about Sri Lankan food, other than yummy?! Luckily, Galle has plenty of it, inside and out of the Fort. One of our top tips is The Fort Printers (36 Pedlar Street) – a lovely boutique hotel that offers lunch and dinner within its elegant 18th century mansion. The service is top notch, and the delicious local food is mouthwatering. A Minute by Tuk Tuk at the Old Dutch Hospital complex is a casual spot for lunch with great views and very good food. If you're after something more luxe, try afternoon tea at the Great Hall of the colonial Amangalla or book ahead for a fine dining experience and cocktails at The Sun House (Upper Dickson Road, 1km from Galle), a former home of a Scottish spice merchant.
Where to chill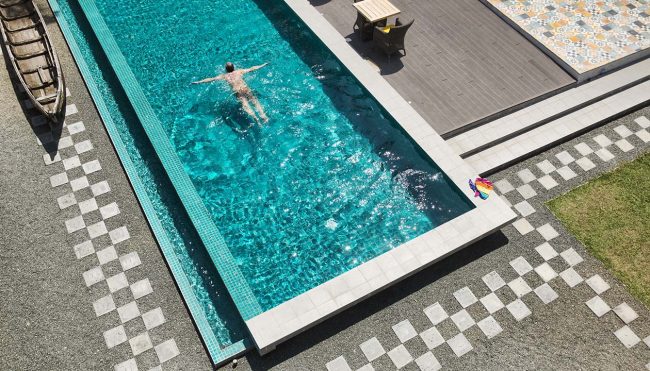 After all that shopping, sightseeing, and eating, you'll probably want to have some down time. Look no further than Galle Fort Spa, and be pampered within the elegant and minimalist refurbished 18th century mansion. Or you could head to Jungle Beach after visiting the Japanese Peace Pagoda (mind you, there's a little hike before you can get to the beach, but this means less people yay!). Dalawella and Talpe are ritzier alternatives to the backpacker Unawatuna, we like Wijaya Beach for its laid-back vibe and family-friendly feel, while The Owl and the Pussycat has fresh seafood, views of perch fisherman and a cool (but small) beach club set up.
What are you waiting for?