Saying "I Do" just got a lot more interesting!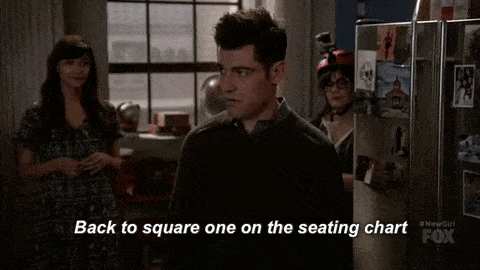 If your original wedding mood board included the words 'intimate', 'small' or 'hand sanitizer', then you're very much prepared for all the post-COVID trends coming your way. However, if it wasn't in your original plan, then the future of weddings is going to sound like a whole different ball game. It's definitely an unprecedented time for all. Which begs the question, how exactly should one go about planning their upcoming wedding now?
While some couples decided to cancel their weddings, some have found new ways to celebrate their nuptials with loved ones. Despite the uncertainty, there are also plenty who have decided to wait out the storm (celebrities included!). Not only that, many who have gotten engaged during lockdown are using this time to plan for destination weddings for 2021 and beyond! As borders start to reopen with stringent guidelines in place, we're faced with the reality of how ceremonies and events can be held moving forward.
At the end of the day, we've learned that people are still going to get married, they're just planning it differently. To better understand the new format and trends when it comes to tying the knot, we reached out to a few industry experts in Bali, Koh Samui and Phuket for some advice.
1. Health & safety first!
Post-COVID Wedding Health & Safety Measures
Now, this one is inevitable. Depending on which country you're having your wedding in, you'll have to work with your planner to ensure that you're following the local regulations to a T. After all, your main priority should be leaving your guests feeling safe during the ceremony—even if it means implementing a glove and mouth cover dress code or giving out hand sanitizers in your gift bags. The bright side? There are numerous ways to style up something as boring as sanitization, hygiene and temperature checks.
Speaking of checks, another priority of couples hosting an event should be to ensure all staff and 3rd party vendors have provided a valid COVID-19 negative test result on the day itself. Henny Schulte-Umberg from The Wedding Mood Bali highlights that it's very important for proper health and safety measures in accordance with the law to be in place (i.e. face mask and shield, portable hand washing basins, etc).
Jessica Lee of Q Events Bali suggests that hand sanitizers should be readily available at every corner of the wedding venue, and if you would like to lighten up the ritual, you can "Have fun signs for your sanitation stations". In terms of food, Jessica also shared that buffets are no longer given as an option to avoid germs from spreading. So if you already have caterers booked, be sure to speak to them to discuss adapting your menu into plated meals.
---

Read more: Plan a Sustainable Wedding With These Tips
---
2. A smaller affair
ICYMI, intimate weddings are now the latest trend. Micro weddings for not more than 20 guests are becoming increasingly popular among couples who don't have a problem reducing their guest list.
Henny shared that as with other countries, there are new rules when it comes to wedding arrangements in Bali. "At this moment in time, the Indonesian government is imposing strict rules on gatherings and events. Numbers of guests are limited and social distancing is advised at 1.5m between two persons. A distance between seats at the tables of 1 meter is also advised. As a rule of thumb, the amount of tables for guests needs to be doubled for instance."
Business Wire reported that open-air reception concepts are rising in popularity as well in order to eliminate guests feeling confined. Due to this, more and more couples are on the hunt for private locations like villas because it's the best accommodation option if you want all your guests to stay in one same space. Spacious villas like the Pantai Lima Estate in Bali is home to five individually designed, fully-staffed villas and when combined, it has the capacity to accommodate up to 54 staying guests! Unlike a resort or hotel, booking this type of villa option will allow couples to have the whole property to themselves without worrying about crossing paths with other tourists.
Already have a venue booked? According to Jess Tantapaiboon from The Wedding Bliss Thailand, this roadblock isn't as bad as one might think it is. "Production-wise, unlike upscaling, downscaling isn't as much of a headache because you can be sure that your venue will still be able to accommodate all guests. Most variable costs will also be reduced, which financially speaking is a plus. The whole plan will become lighter in some ways."
---

Read more: Villa Vedas – the Luxury Bali Wedding Venue of Your Dreams
---
3. Backup plans are a must
If you thought planning one wedding is enough, wait 'till you hear our pitch on why having a plan B (or even plan C and D) is just as important.
In an age where news and government regulations are consistently changing, contingency planning for weddings is a smart move for couples who want to avoid being blindsided. Jess was the first to caution that couples should be mentally prepared to face unforeseeable situations on the day even when things have been carefully planned out, "Be willing to adjust your expectations. That way you can navigate everything else around it easier. Simply put, if you want a wedding, have a wedding. Can't make it happen at the end of this year? Move it to next year or the following year. Feeling discouraged along the way due to outside circumstances, come back to the question "Do we want a wedding?"."
Just remember to be clear with your planners and vendors throughout the entire process and discuss your plans with them so that they too can advise accordingly based on their expertise. Chonlada Lafferty from Bridal Planner Phuket highly encourages her clients to do so because constant communication will prevent mistakes from happening. Bear in mind that there are many other couples who are making changes like you at the same time and if things are not communicated clearly, who knows what might happen.
Words to live by from now on out: Hope for the best, plan for the worst.
---

Read more: Epic Destination Wedding Stories
---
4. You can't do it alone
If there was ever a time to need the help of a wedding planner, it's now. With the ever-changing rules, you'll need a professional in the field to help you navigate through the planning. Here are some tips on how to find a supportive wedding planner from our favourite wedding planners themselves!
Jessica: "Finding a wedding planner is much like finding a dress. Have a call with them and the one you eventually connect with will understand you as a couple and your wedding day vision. From there, you will know that they are "the one" to plan your wedding. Wedding planners are there to guide you through the whole process, they should make you feel calm, listened to. And because you will be working so closely with them, you have to make sure you like them!"
Chonlada: "A good wedding planner should be understanding and flexible if you ever need to reschedule or downsize. Make sure to discuss those terms with them before locking anything down. The right team should make you feel comfortable, they should also be capable of dealing with other local venues and 3rd party vendors."
Henny: "Find somebody you trust 100% and that you both feel completely comfortable with and operates on the same wavelength as you. Experience is everything, nothing can shake an experienced event manager!"
Jess: "Be transparent and forward about your needs, wants and concerns. Have thorough conversations with the planners and see whether they are on top of their (new) planning procedure, having up-to-date information of the market trends (i.e. knowledge about the changes in terms of pricing, terms and conditions from venues, caterers, etc). If there's something off or inconsistent during the talk, move on to the next planner."
---

Read more: How to Have the Perfect Koh Samui Beach Wedding
---
5. It's actually not much different than before
That's right. Logistics aside, you have to remember why you're getting married in the first place and never let the nitty-gritty details outshine your commitment to one another.
Jess explained it best when she told us that there's always at least a reason behind every stressed-out couple, "It's important for the couple to address and be forward about it. It helps both the couple and the potential planners save time and energy." You have to remember that the most important thing about your wedding is the love you have for each other. Destination weddings are intimate and fun, even more so with less number of guests," Chonlada added.
We don't know about you but we're not taking celebrations, no matter how small, for granted anymore.