It really can get daunting when confronted with too many cutlery in a puzzling progression of sizes, or coming face-to-face with a complicated napkin fashioned after an elegant swan. Which fork is suitable for my dessert, you ask? Shall I unravel the napkin on my own, or wait for the server? Of course, with every excellent affair, fine dining calls for faultless decorum, a fine set of rules and certainly, your best behaviour.
Read also: 7 Reservations: Fine Dining in Kuala Lumpur
#1 Dress to Kill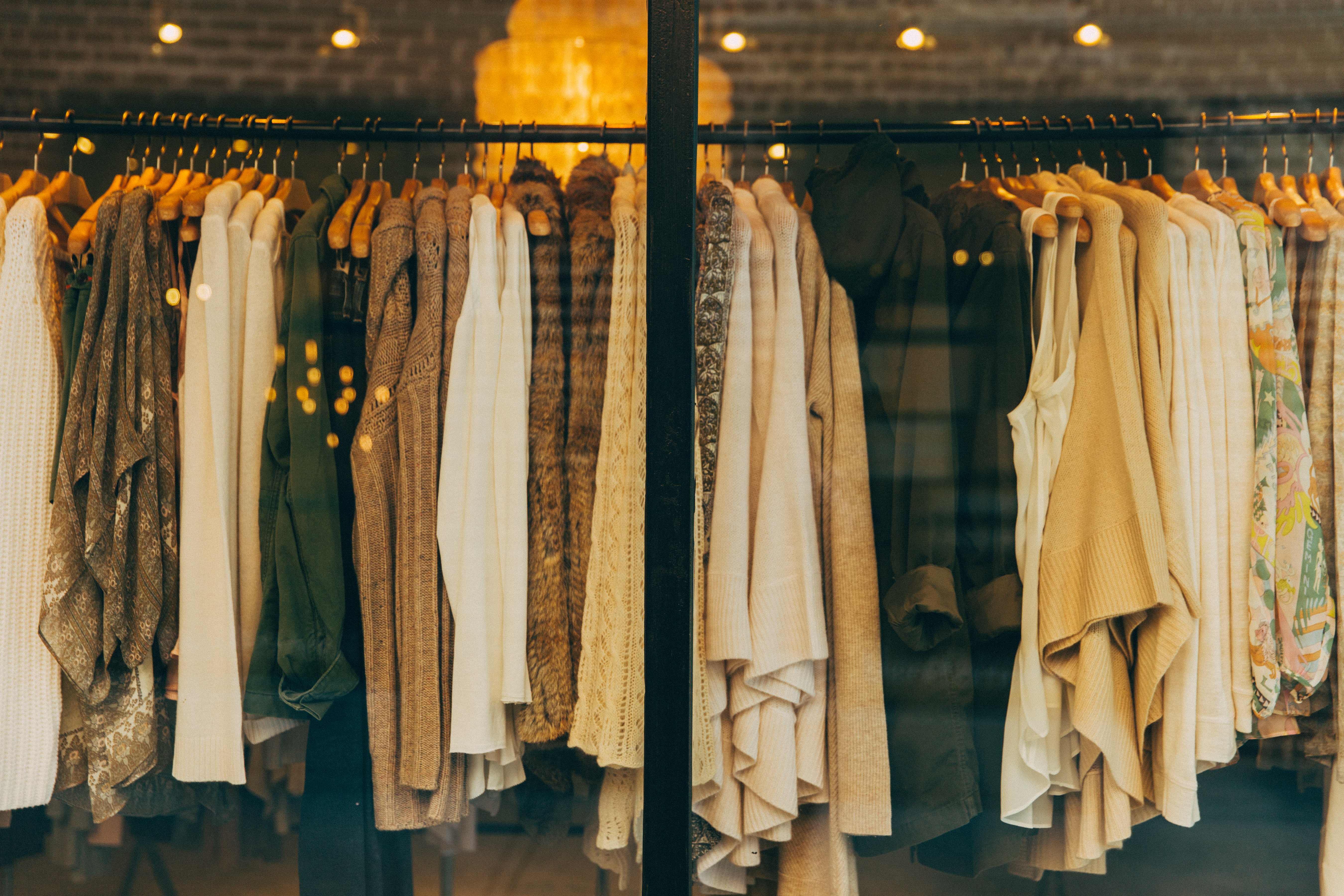 To go with its rather formal atmosphere, a dress code is typically implemented in fine dining establishments. That's a hard pass on jeans, which are heavily discouraged – even if it's Louis Vuitton. There are certain requirements for every dress code, namely, casual, business casual, casual elegant, formal, jacket required, cocktail, or black tie. Although, if you went to Chef Graham Elliot's namesake restaurant, the chef insists that you "come as you are", explaining his desire to provide for a dining experience rather than to critic his guests' wardrobe. Chef Elliot's philosophy may highlight the slow and but sure decline of overly stringent dress codes, but take the wise words of Oscar Wilde: "You can never be overdressed or overeducated."
#2 Take a Seat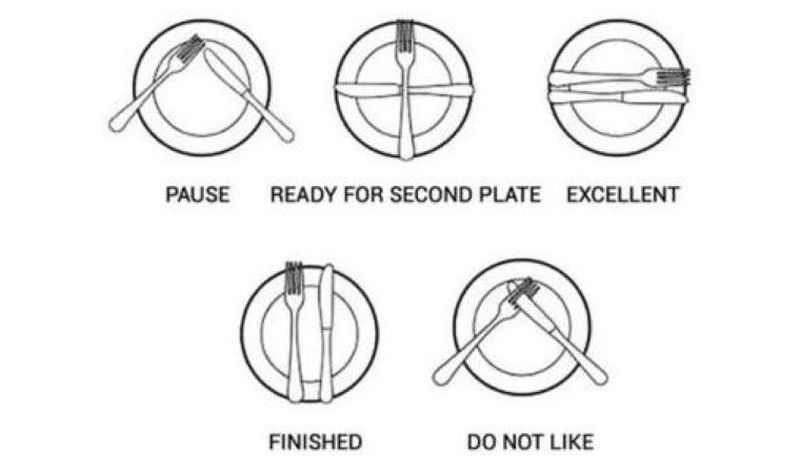 No matter the location, the host of the dinner takes the first seat. There might be cards on the table to indicate the seating arrangement; if not, it is simply mentioned at the door. You may wait for the host, who will be seated at the head of the table, to seat you if neither happens. Sitting upright is encouraged, with elbows never on the table.
#3 Forks, Knifes, And Dainty Mouthfuls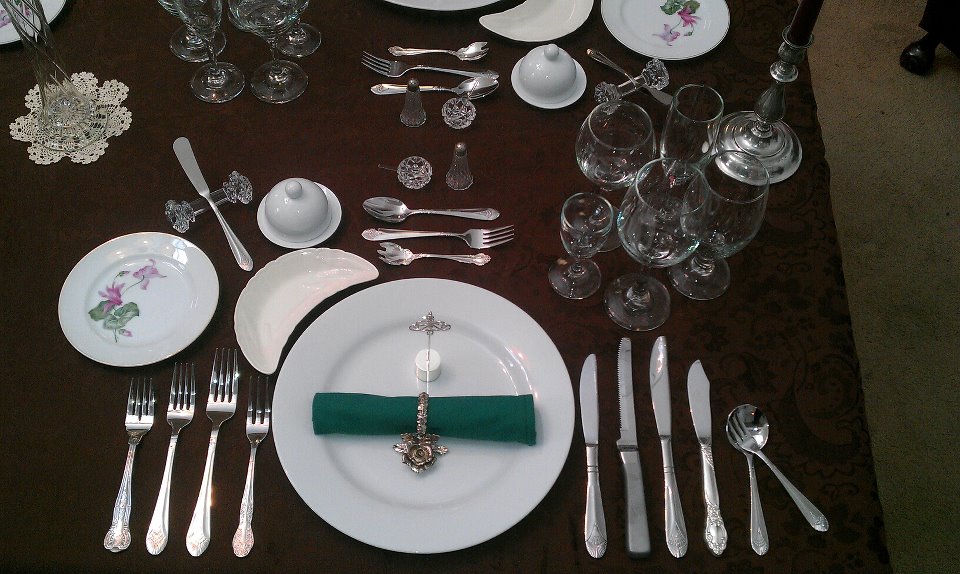 Typically (if not always) a collection of forks lie on your left side, whilst knives and spoons fill your right. These are usually set for right-handed people, and a rule of thumb is to simply work your way in from the outside. In other words, use the furthest cutlery for your first course, and then slowly work your way in for the next ones. Still in doubt? Look at your host for clues. Cutlery, if placed back down between each dainty mouthful, should be on the plate and not the table.
#4 Napkins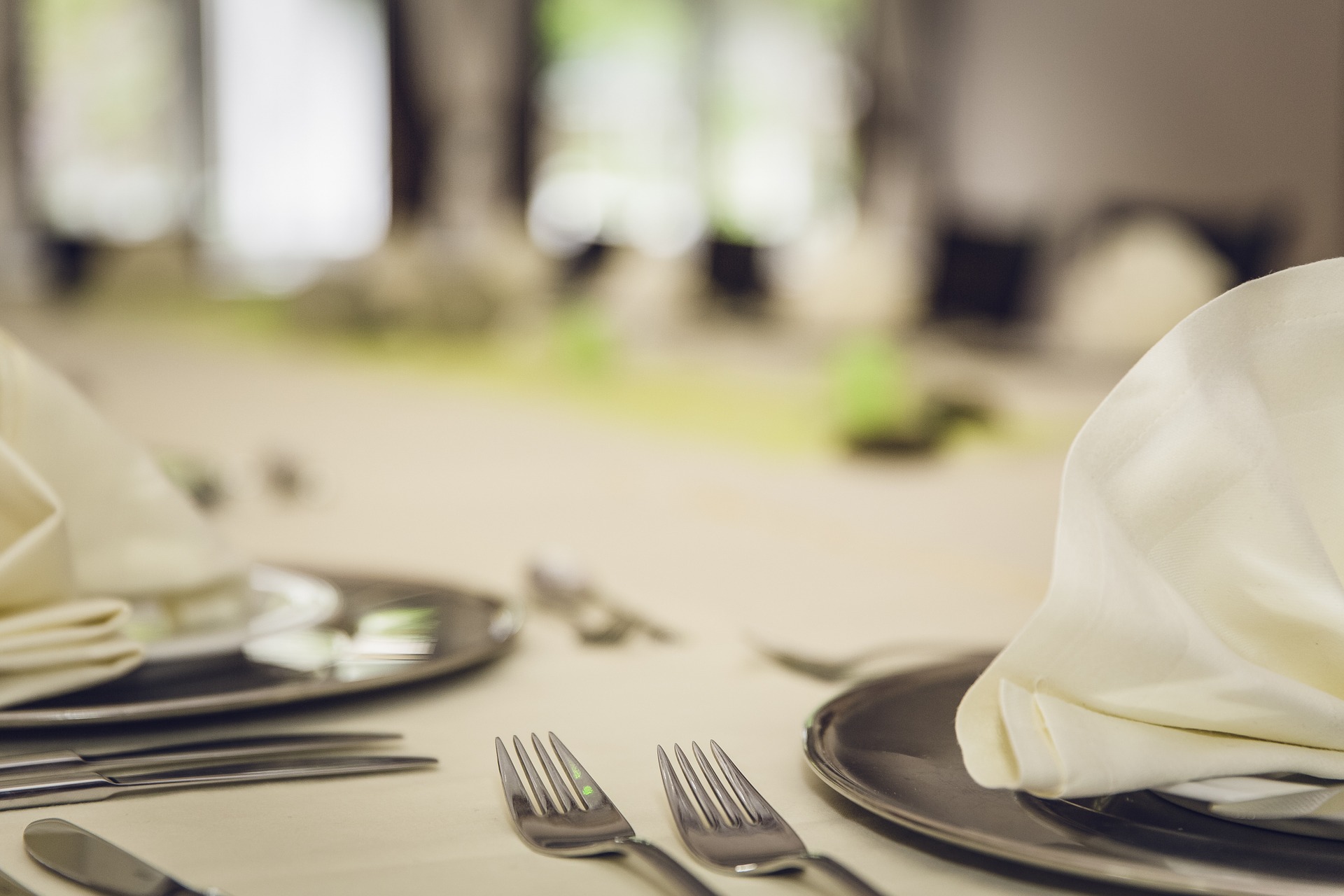 While it was common to tuck one's napkin in front of your collar in a bygone era, doing so today is considered quite offensive. Unlike cutlery, you may have accidentally dropped, you may pick up a fallen napkin, unless a server is nearby to retrieve it for you. A napkin left on the seat indicates that you will return from any sudden departure from the table, whilst a tidily placed napkin on the left side of your plate, unfolded, means you are done.
#5 Bite-Sized Bread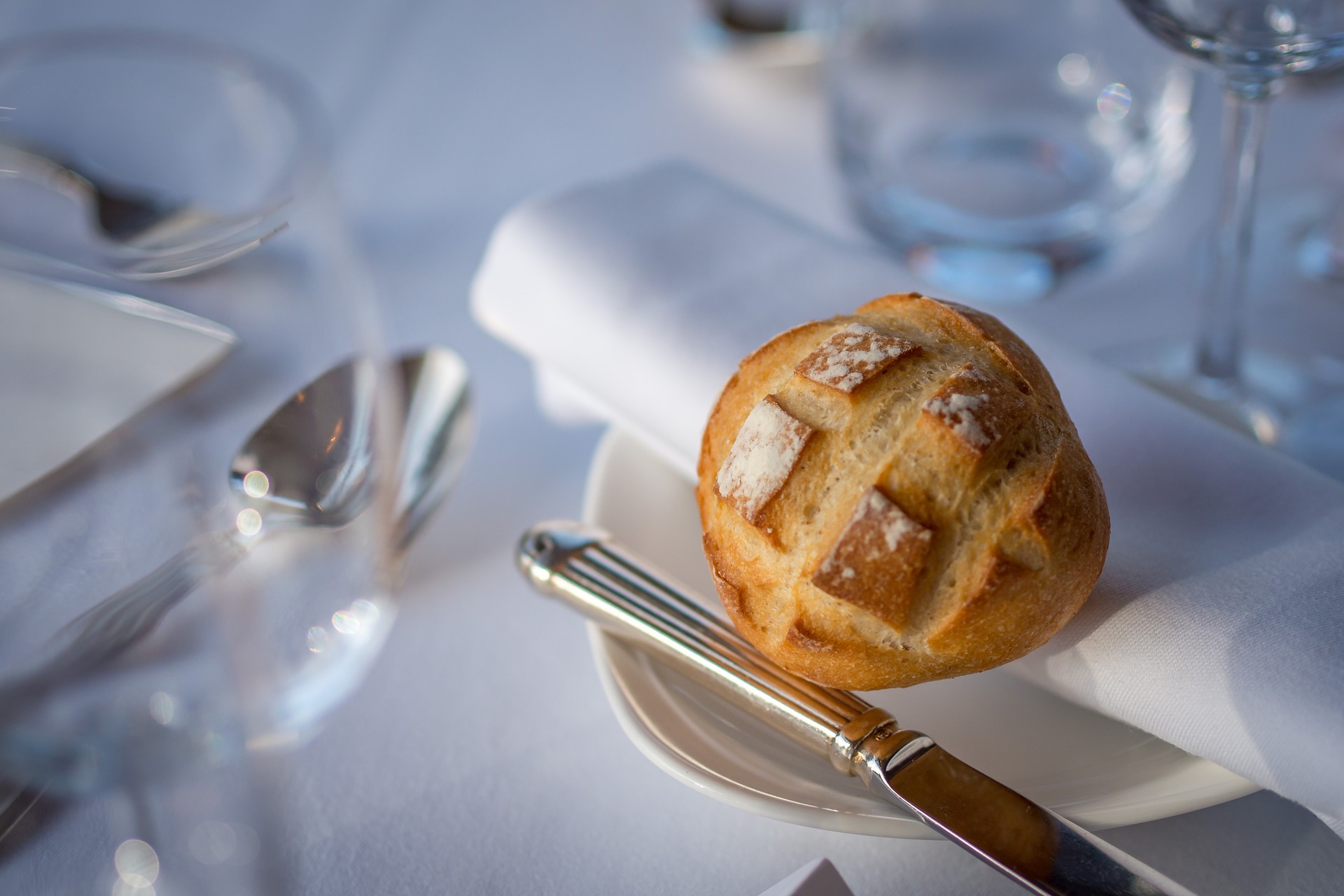 These are not to be munched! Also, you shouldn't go slicing away at your bread with a fork and knife. Instead, tear off dainty pieces before you savour each buttered morsel gracefully. One must also resist dipping the entire roll, served as appetisers before the actual meal, in soup.
#6 Wine Matters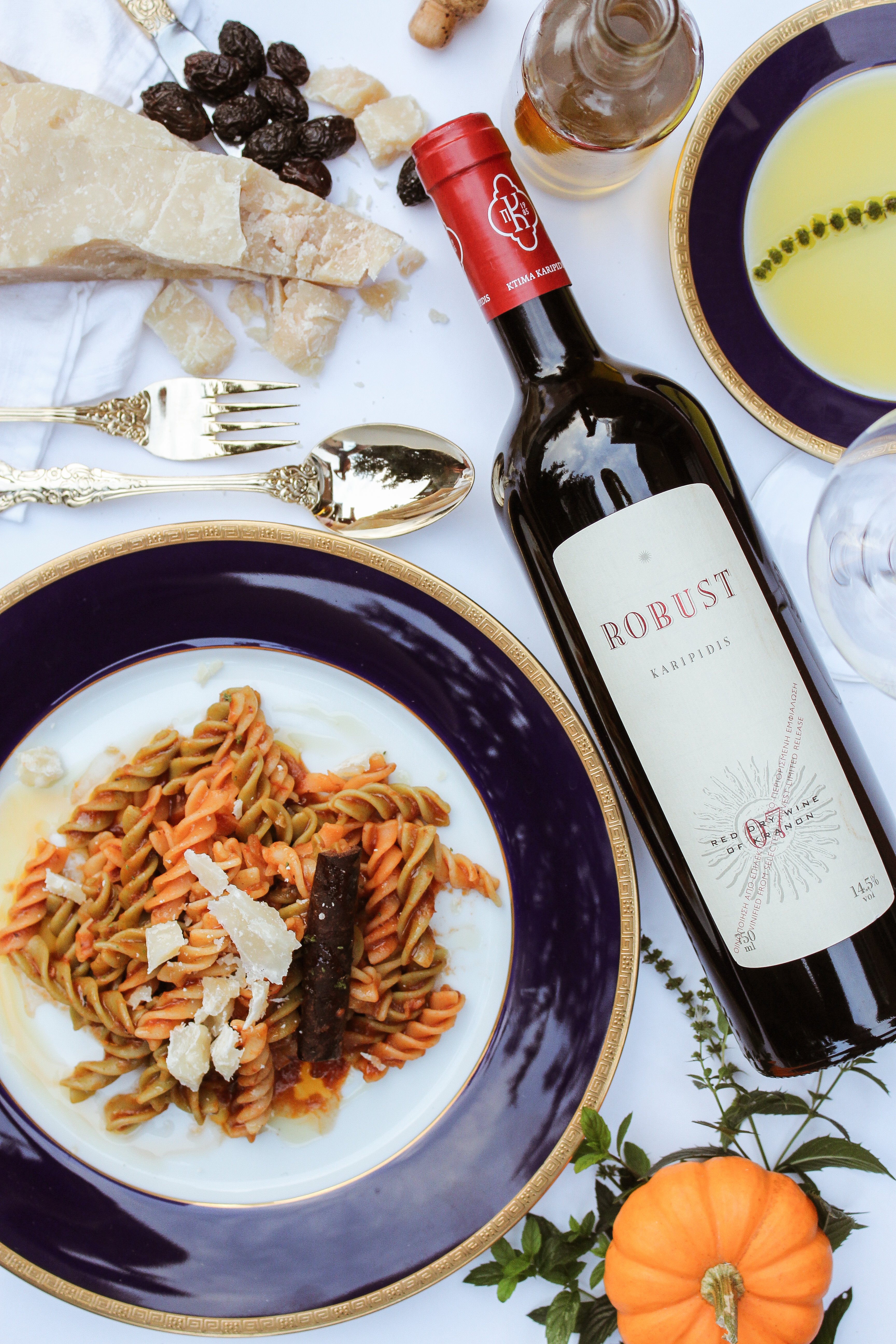 When raising one's glass to toast, it is not necessary to touch glasses. Eye contact would surely suffice, and so too a smile, if one also happens to be feeling rather generous. When faced with differently-sized glasses, usually placed on the right side of your plate, remember that the largest glass is for water, a medium-sized one for red, and a smaller one for white. Graciously inform the server on the exact wine you'd like more of, never hold up your glass in doing so, and let him know politely if he's poured enough.
#7 Careful Conversation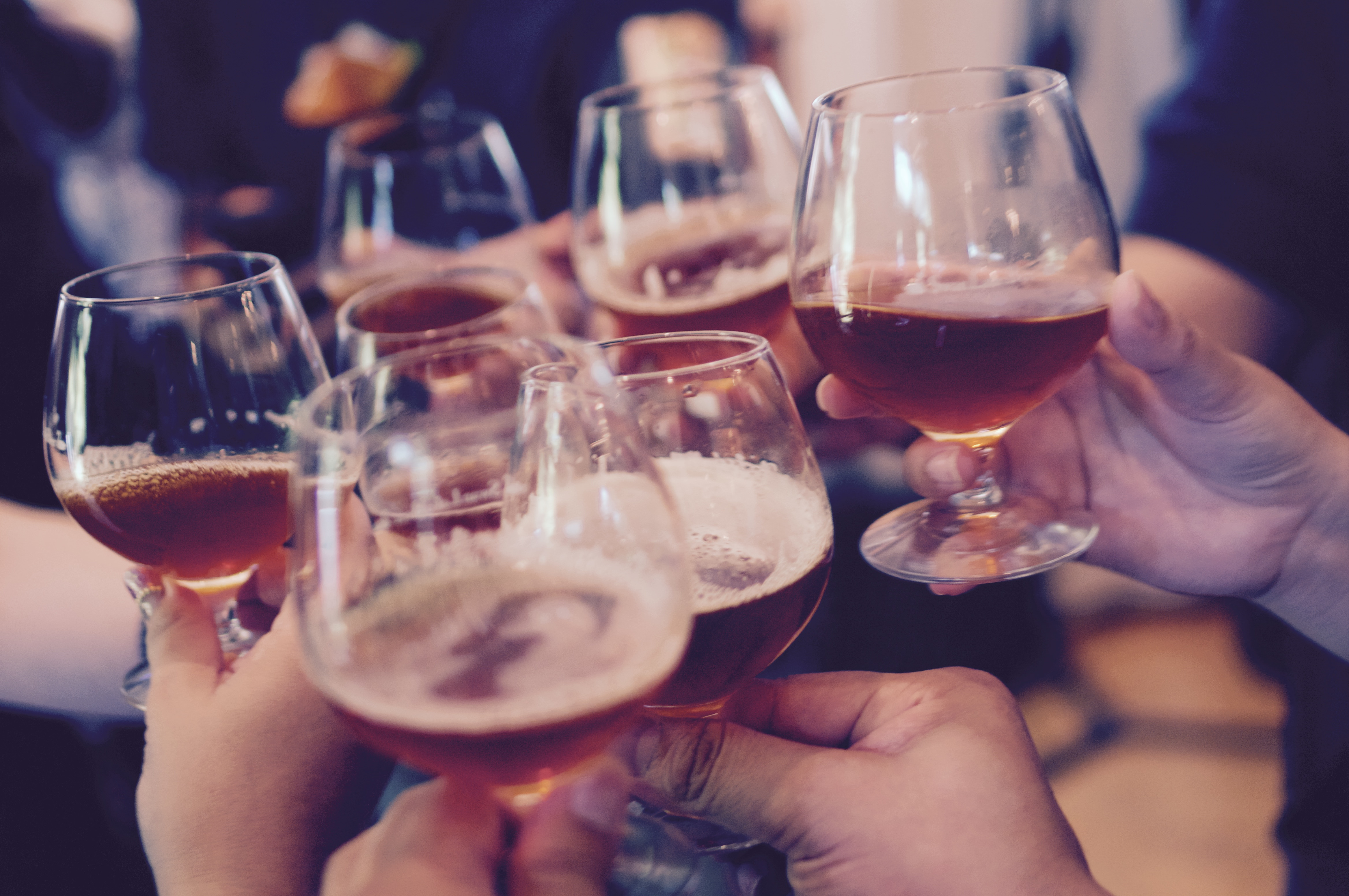 A dining affair is meant to be an enjoyable one, so you best leave more controversial topics for other affairs. That means no heavy debates over sex, politics and religion, lest you want to see your evening take a turn for soured moods and severe disagreement.
Looking for more reviews and guides on exquisite and luxury travel? Head over to Luxury Insider where you can read the original article.